This highly creative and passionate flow-acrylic artist spared some time from her busy schedule to talk with us about her creative process, where she gets her inspirations and what she tells beginning artists. She sells her work online, creates commissioned pieces, and teaches on her YouTube channel, Heather Mader Art, where she has almost 22K followers. 
Hi, Heather! Tell us a little bit about yourself?
My name is Heather Mader and I've always been a highly creative person. I published poetry in my youth, studied music in college, and went on to build a chef business prior to becoming a professional artist.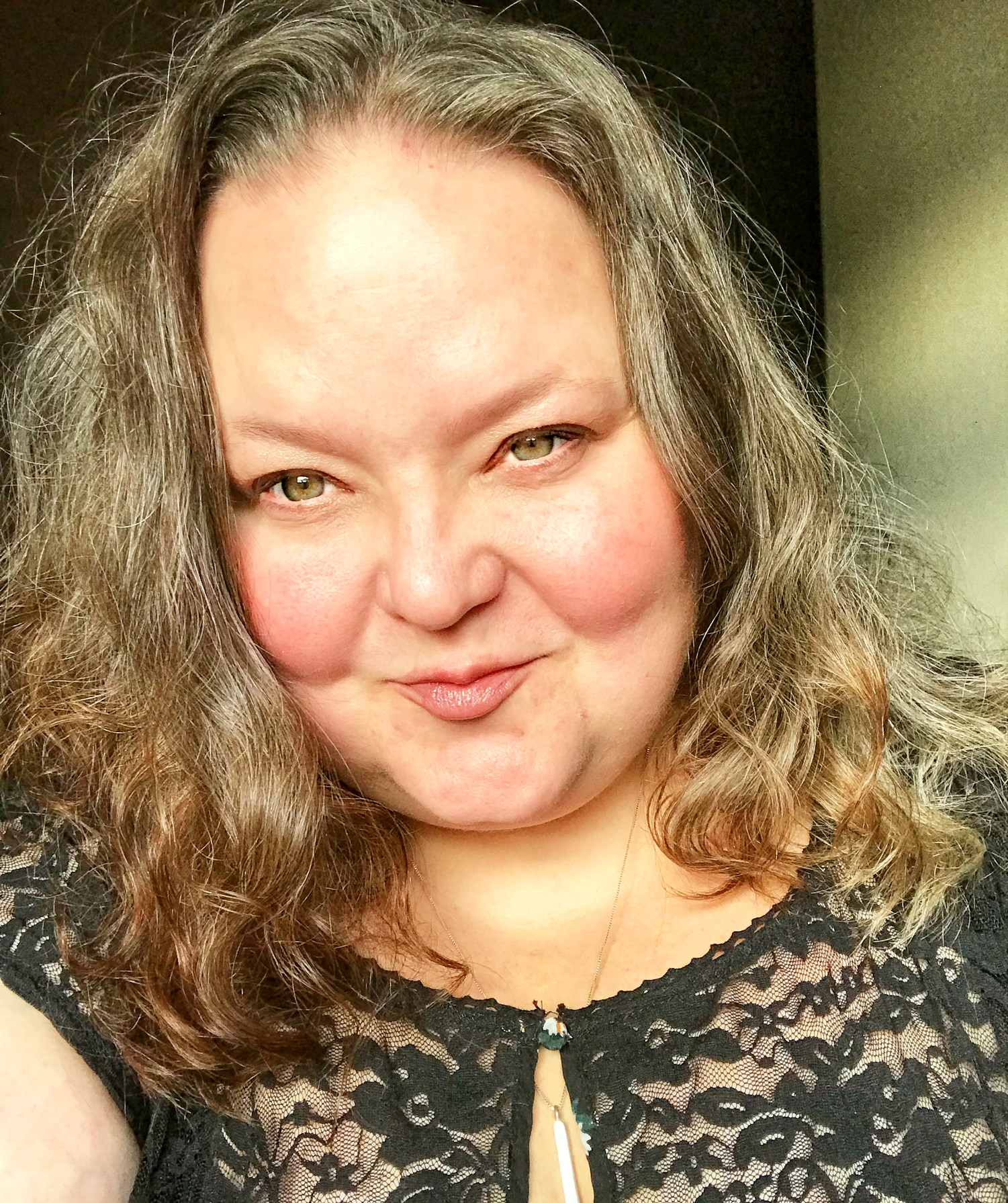 How did you start painting? What was your creative path like?
During a very tragic time, I suffered a series of losses, enduring horrific pain, and was nearly bedridden. Through meditation, herbs, diet and lifestyle changes, I began the long process of recovery. When I regained my strength and health, I decided that life was too short to wait for that perfect moment to begin living my dreams. I seized the opportunity and began expressing myself creatively with fluid art and took that journey from a hobby to a career. 
What is your main media and why?
I enjoy acrylic paint tremendously. It is so forgiving and dries quickly. However, I love all forms of fluid art, including watercolors, alcohol inks, and acrylic inks. I often use multiple techniques and mixed media in the same piece of art.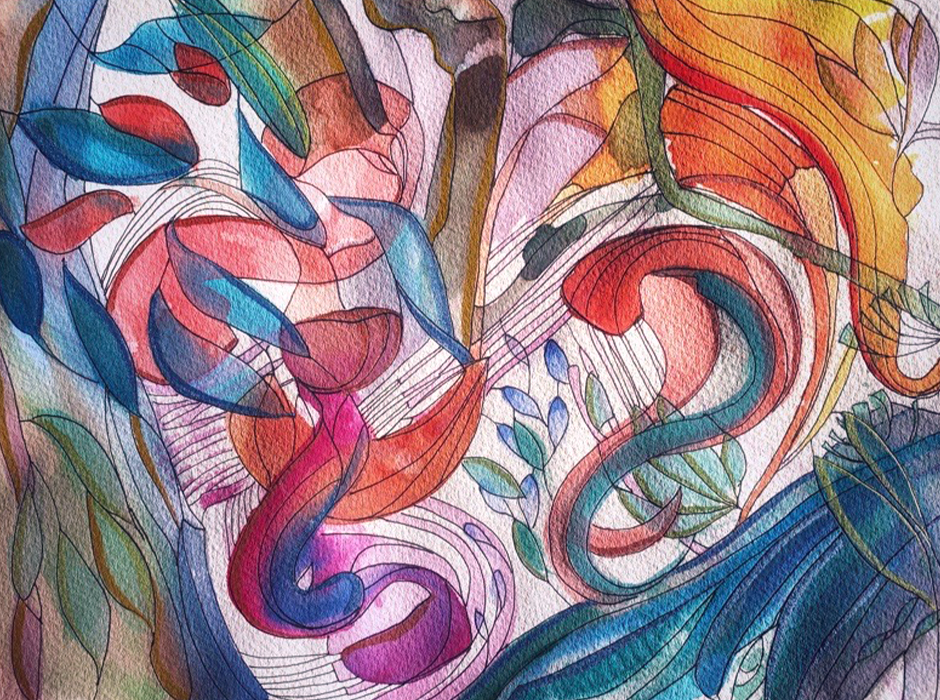 What is your favorite part of the creative process?
I'm often motivated by colors first. I dream of color combinations. Often I have no idea of what the painting will become, but I mix up colors and then follow the journey of the process to the end result.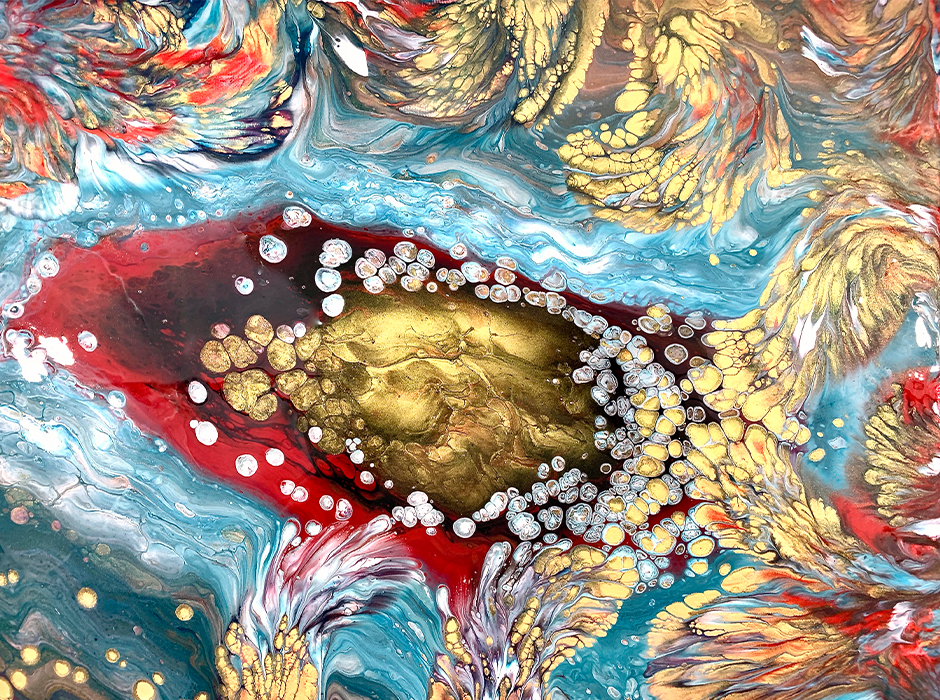 Do you paint daily or from time to time when you feel this deep inner need?
I do try to paint in some fashion or form every single day, even if it's just "doodling" with watercolors at the end of a long day. It relaxes me. But I also do get those deep inner yearnings to paint, and I must follow through, or that feeling doesn't go away!      
What is your source of inspiration?
Being a passionate and empathetic person, I find inspiration throughout all aspects of my life. It could be something as simple as a line from a poem, the feeling of an embrace, the colors of a dragonfly touching down on a fresh leaf or a dark and brooding storm moving over the skyline. I've also been inspired by watching other artists create, and find social media a wonderful tool for learning. We are so lucky to have access to so much information for free. 
Who is your favorite artist or someone you consider your personal art guru?
This is an impossible question, as I've been influenced and inspired by everyone from Salvador Dali, Klimt and Picasso to a neighbor who is a glassblower and metal sculptor. I have a wonderful support network of fluid artists that I've built amazing relationships with over the years and find myself surrounded by creatives, and they all inspire me. 
Do you like modern art or you are an old school adherent?
I am nothing if not inspired by both the old school masters and modern art, even though my own art tends to gravitate towards modern abstract.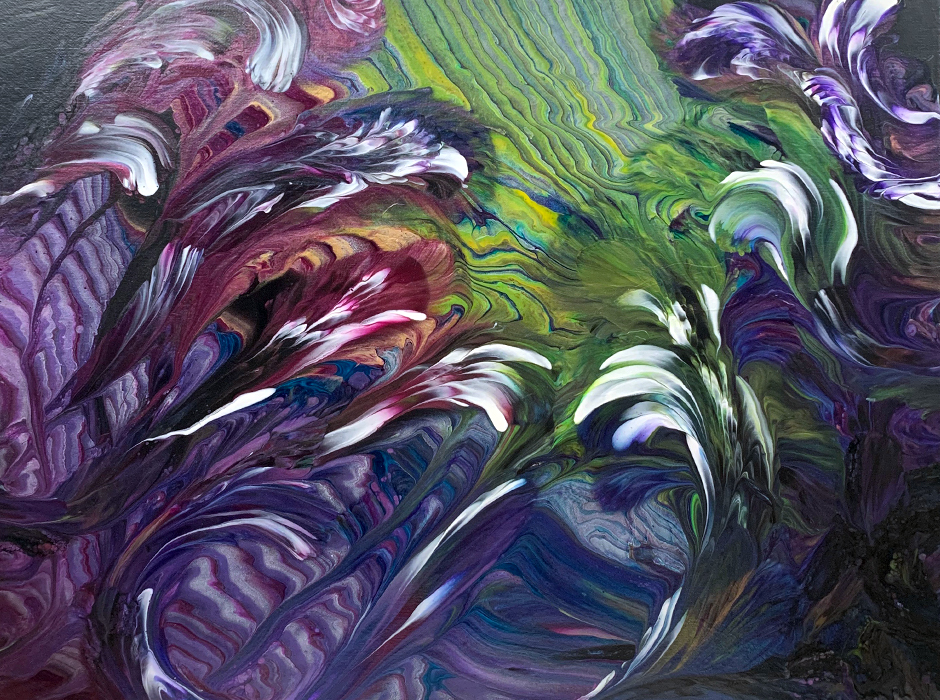 What advice can you give to beginner artists?
My advice is to be fearless! I repeat this mantra in my YouTube tutorials, and it applies to life too. Even if the painting doesn't come out exactly as you imagined, the journey you took to get there is part of the learning experience. I often feel I cannot take credit for my work, as I find myself in a state of open allowance, while the art seems to flow through me from some greater source.
The process of being an empty vessel, and allowing the creative energy to flow through you and onto your canvas—that is actually part of the beauty of being an artist. Detach yourself from the outcome and allow the media to show you what it wants to be!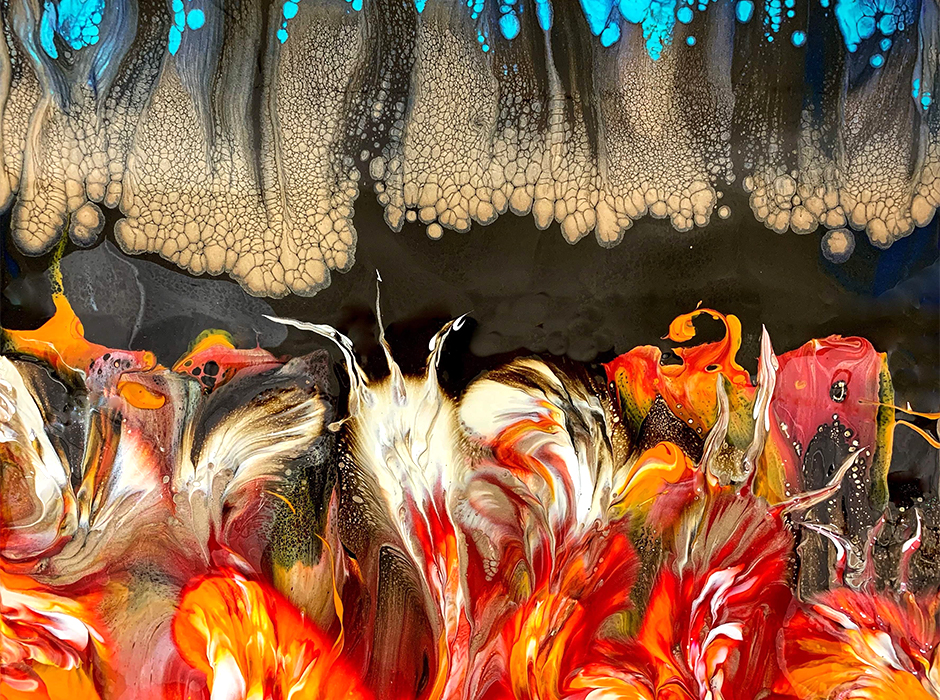 How often do you use Arteza? What is your favorite Arteza product and why?
Probably my all-time favorite Arteza product is the Premium Stretched Canvases. The quality for the price is unmatched. They are always tight as a drum and packaged safely.  
I use Arteza products all the time, and currently, I'm addicted to the Metallic Premium Pearl Acrylic Paints in single color pouches, especially the Pearl Electric and Glacial Blue colors. Actually all the colors in that line are beautiful and rich. I love the Rose Madder acrylic too. It's a very unique tone. The pan watercolor set and metallic watercolors are highly pigmented and have been a joy to use. I also love the iridescent paints that give a slight color-shift quality to the painting.