POST
Table of Contents:
Decorate Your Perfect Creative Workplace 
Who says your desk has to be strictly utilitarian? Just because it's the place where you get your work done, doesn't mean it can't also spur your creativity. Take a look at your desk. Is it full of monotone office supplies? What could you add to make it more of a creative space? Well, we've got some ideas for you to do just that. 

At Arteza, we believe your desk decor should be a reflection of your unique style and a space you look forward to coming to every day. Sure, we know you have to have all the necessary desk items to make you more efficient and effective, but why not choose ones that will bring in some color, personality, and fun. We've gathered our top 15 must-have items to decorate your desk that will also entice you to get those creative juices flowing. 
Liven Up Your Office Space with These 15 Supplies
Whether your workspace is in a tiny corner of your home or you have a spacious office downtown, there is always a better way to design and supply your area to its maximum potential. The following list of desk setup ideas will show you that you can have 100% productivity without sacrificing style!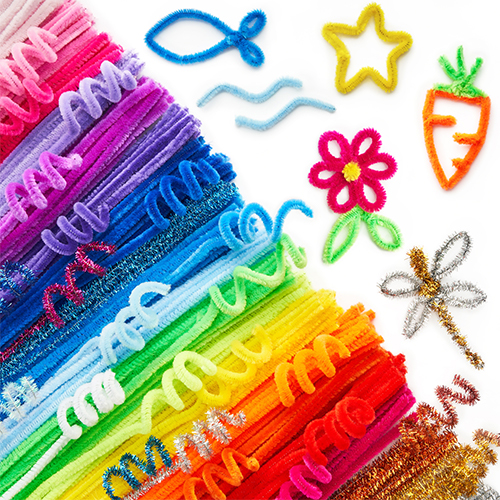 Decorate your workplace with cute and colorful ornaments made with chenille stems. Create flowers, stars, fish, and other quirky things to wind around your pencil or pen or attach to your computer. They're sure to spark your creativity!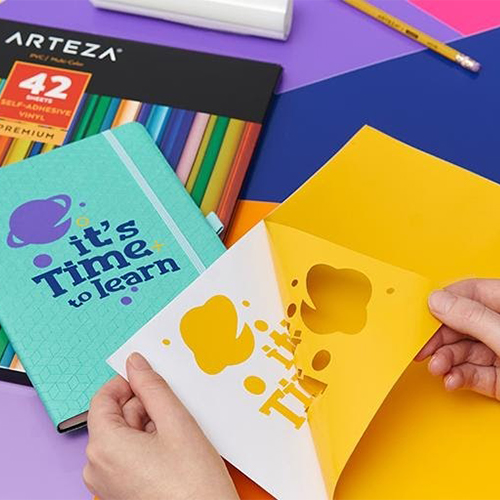 No more dull notebooks, water bottles, laptops, or phone covers. Now you can customize your favorite items by making cut-outs in self-adhesive vinyl and decorating all your supplies for a super-personal touch.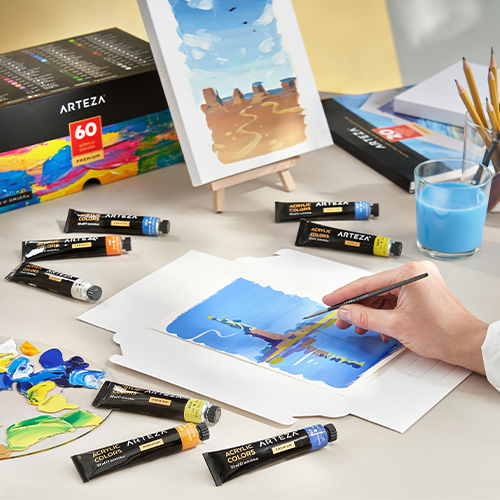 Just because your desk is in a cubical doesn't mean you can't have masterpieces to look at. Use a mini canvas to draw or paint a beautiful scene and hang it up or display it on a mini easel. It's like having your own art gallery!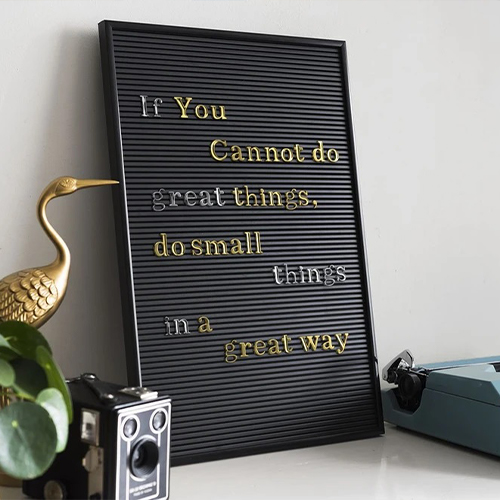 Need some daily inspiration? Is there a quote that always makes you laugh? Use a letter board to write yourself a motivational message or to remind yourself that you can do anything!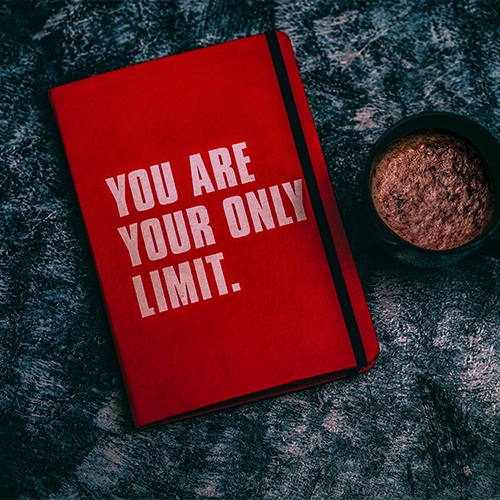 Turn up the style on your notebook by adding a felt fabric cover. Your notebook will stand out from all the others making you the most creative and stylish person in the meeting.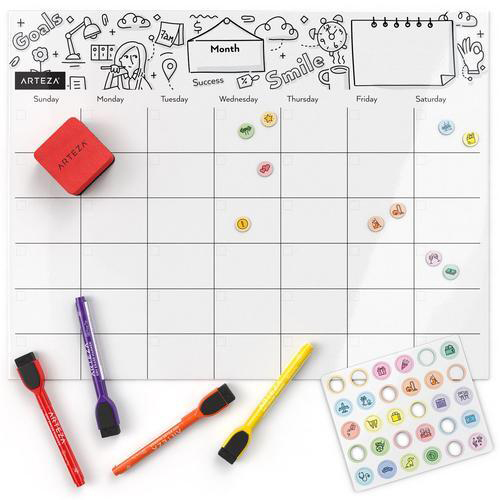 Fill your empty walls with a playful calendar that makes scheduling meetings and keeping up with appointments a lot more fun. Color it, put jazzy magnets on it, open it up for decoration by your colleagues. Erase everything and start over on each new month and stay inspired!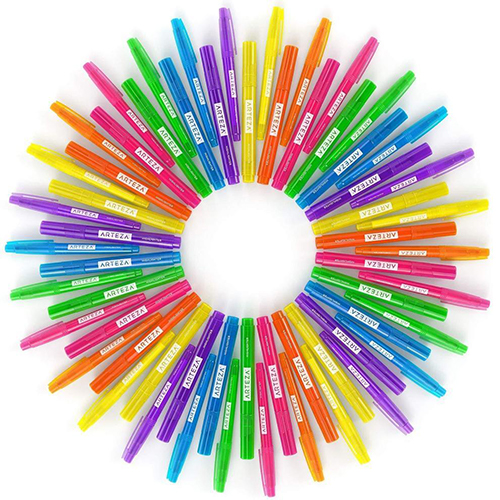 Why use just the one yellow highlighter when there are highlighters in neon pink, green and more to use? Brighten up your notes by defining the most important things in these different neon colors and you'll always spot what you need.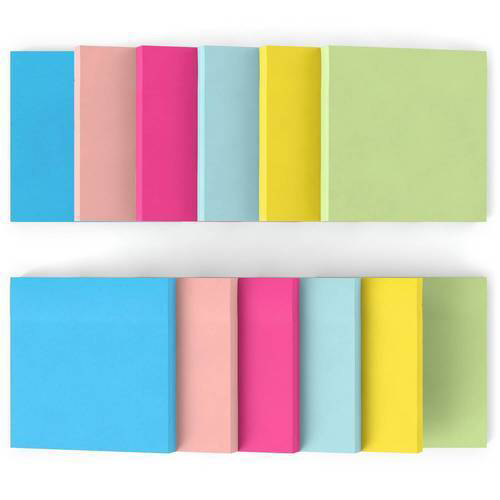 8. Sticky Notes
When adding decor to your desk, think of sticky notes as the wallpaper of the office. Use them to infuse a little or a lot of color to your surroundings with reminders, messages, and notes in soft pastels or bright neons.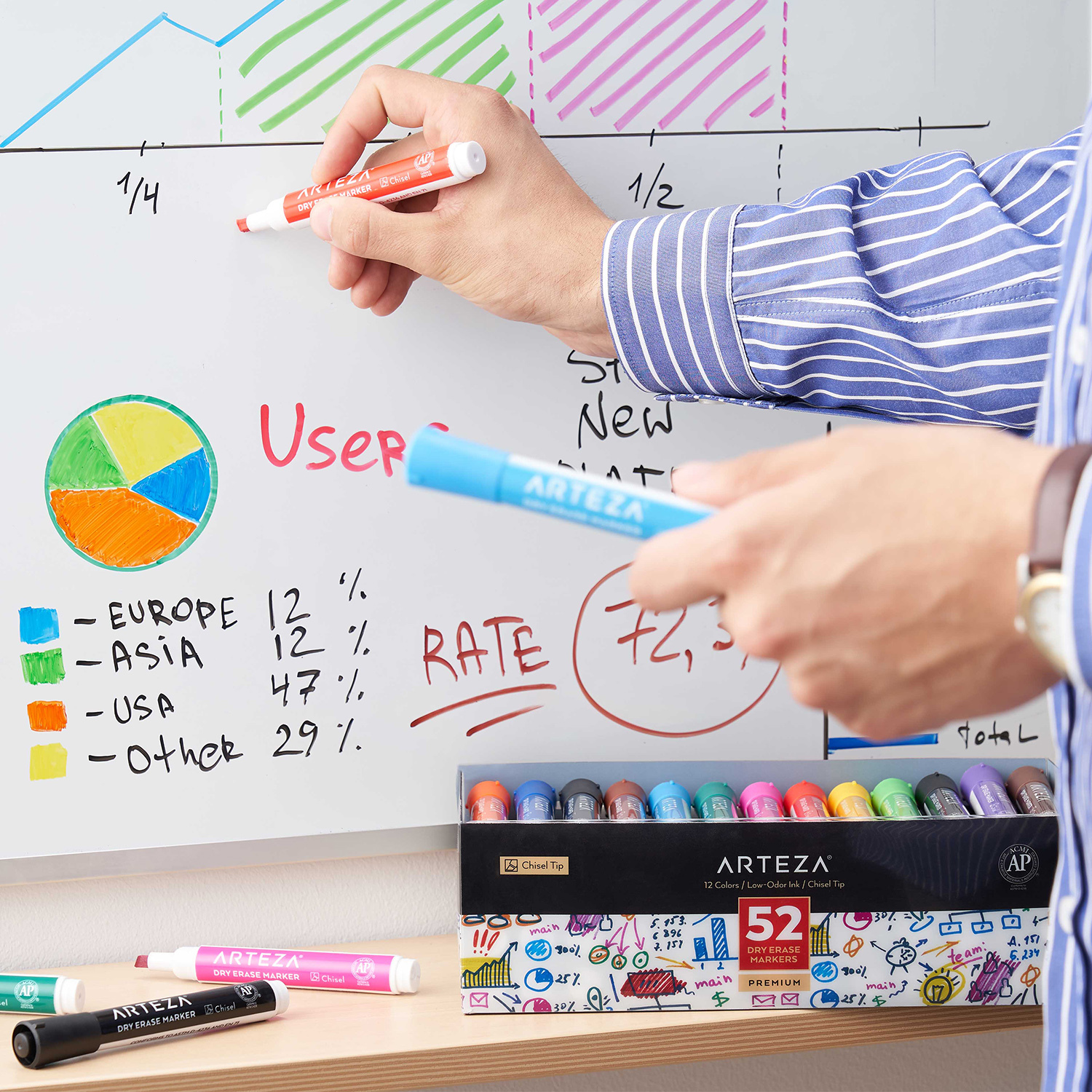 9. Dry Erase Markers
Treat all your messaging with the flair of an artist. Giving a whiteboard presentation? Grab a rainbow of colored dry erase markers and create artistic and attention-getting charts and graphs. In charge of the day's special menu board? Hand letter with chalk markers that come in colors as delicious as your entrée.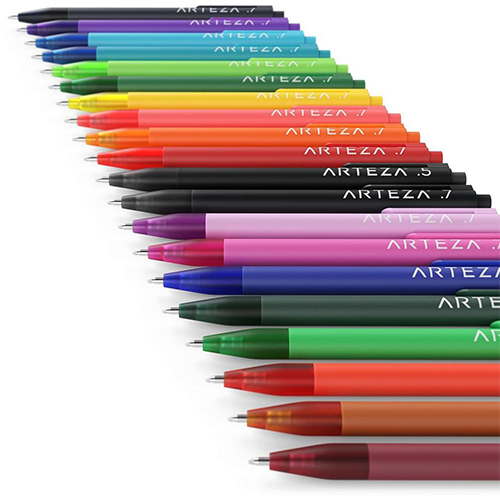 Be an original by using your own signature color gel ink pen. Whether writing in cursive or block letters, you can change colors as the mood strikes you or indulge in some colorful doodling!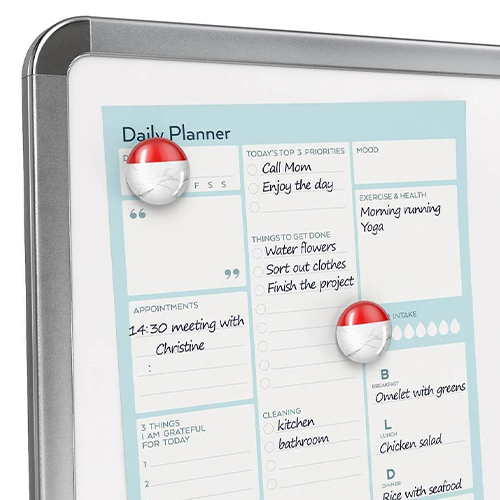 Planning just got more playful with a daily or weekly planning pad. There's plenty of room for coloring, drawing, and writing while you plan everything from meals to events to healthy habits.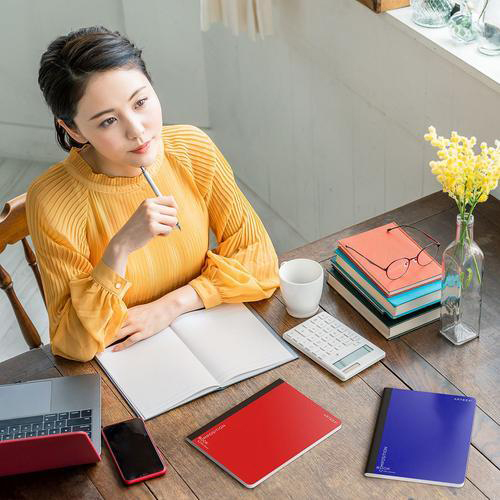 Trade in your basic black notebook for an artist sketchbook and you'll immediately feel the ideas start flow. A sketchbook gives you more room to put down your thoughts, whether they come to you as drawings, sketches, or text. Or, add some colorful composition books to your space, ruled and ready for you to start creating.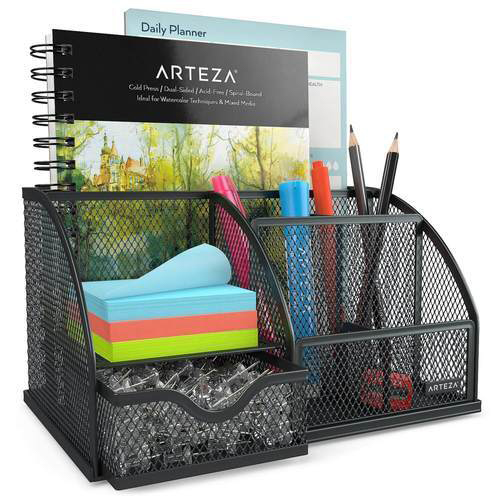 A clear desk is the starting point for a fresh vision, so clean up the clutter with extra-special desk organizers. When that great idea comes crashing in, everything you need to jot it down will be right at your fingertips.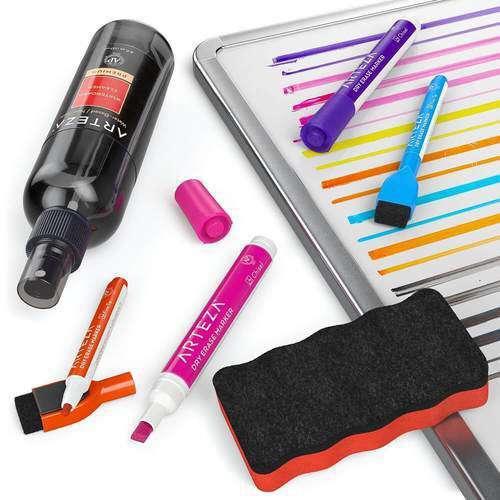 Dry erase lapboards offer so many opportunities for expressing yourself at home, at work or in the classroom. Today's successful businesses are built on collaboration. With supplies that are portable, like these dry erase lapboards, you and your team can get together and share information and ideas visually. Pair these portable little boards with splashy dry erase markers and you'll have a kaleidoscope of concepts at your next brainstorming session or a vibrant sign to place on your desk.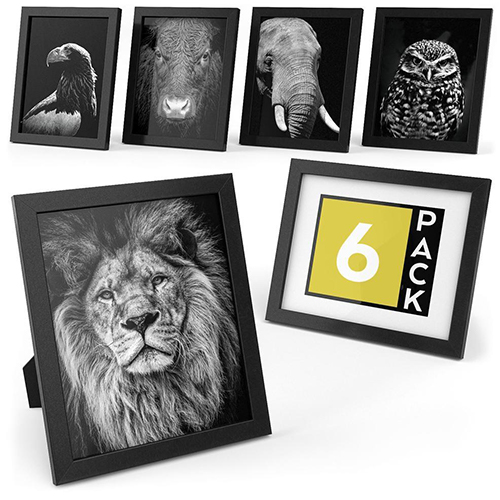 15. Picture and Document Frames
All good interior decorating schemes include hanging original art in black frames and your desk shouldn't be an exception. Use pictures or your own custom art to personalize your space by hanging them evenly or randomly depending on your personal preference.
Wherever you work should be the most creative spot in the building, even it's simply a table in the corner of your living room. One of the best ways to do that is to infuse it with items that uniquely express who you are. It could be a painting, a funny little chenille stem animal, or a soft felt-covered journal. The important thing is that it is a space that will continue to inspire and empower you to do your best and most creative work possible! 

Being able to work in a well-organized space that reflects your personal style is important to be happy at work. We hope this list gives you the motivation to take a look at your space and see all the ways you can add your personality and get more done!
Want More Content Like This?
Subscribe & have it sent right to your inbox.