On this page you can find how-to guides to help you learn how to draw and paint.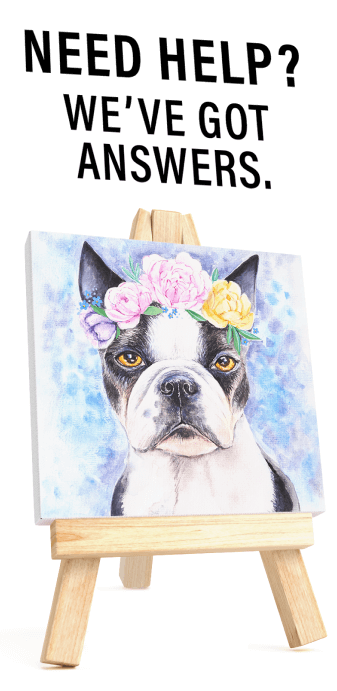 How to draw people? If you've struggled in the past trying to learn how to draw a person, don't feel bad, you're not alone.
How to Draw a Person
.
In the initial four steps, I'll show you the details of the eye and how to draw them. The eye has so many more parts than you think.
How to Draw an Eye
.
Learn how to draw 3D shapes by reading our latest blog. You'll get the step-by-step guide so you can create the display to make it truly a 3D drawing.
How to Draw a 3D Hand
.
If you've always wanted to know how to draw faces this is your go-to blog. You'll learn how to draw a face in just a few steps.
How to Draw a Face in 6 Steps
.
I'll share with you how I create a body drawing that's easy and straightforward. To create these three drawings, I used the Professional Pencil Drawing Set.
Step-By-Step Body Drawing
.
Learn how to draw a realistic eye with the help of Fiona from @fiona_aarts on Instagram. She'll show you step-by-step how to create an eye drawing that's so realistic, it'll look like a photo!
How to Draw a Realistic Eye with Fiona Badelt
.
Portrait drawing is something artists have been doing for centuries. Whether it's self-portraits or portraits of others, it's important to learn the basics of how to draw a face. Check out the blog and learn some helpful tips about proportion, shading and more for your portrait drawings.
How to Draw a Self-Portrait Using Basic Theories and Practice
.
From the Renaissance devotional images, such as Dieric Bouts "Weeping Madonna", to Gustav Klimt's "Freya's Tears" of Gold, to Roy Lichtenstein's pop art works that include women crying, artists have been portraying the tears of their subjects for generations. Tears help tell the story of the painting, convey sorrow and heavy emotion, and also bring tears to the eyes of the viewer. They are an important element you may wish to add to your paintings, making it well worth your time to master the art of drawing them.
How to Draw Tears
.
Recipes are fun to share and collect and even more fun when you illustrate them, especially if the recipe is one for Thanksgiving Day turkey. If you're thinking about sharing your turkey recipe and would like to add a hand-drawn illustration to accompany it, you'll want to know how to draw a turkey that looks good enough to eat. Or, you may just want to draw a cute turkey in your sketchbook as a reminder of a wonderful holiday meal. Whatever the reason, you can draw a turkey step by step with this guide and video. Once you've read through the guide and watched the video, you'll be prepared to draw a mouth-watering Thanksgiving turkey!
How to Draw a Thanksgiving Day Turkey
.
How to draw a dragon? Dragons are fantastic creatures. Some are friendly, while others are fierce. They come in so many shapes, colors, and sizes. All these things are what make them so much fun to draw!
How to Draw a Dragon
.
Do you want to learn how to draw a dog? See how to draw a dog step by step with easy-to-follow pictures that will take you through the process.
How to Draw a Dog in 4 Easy Steps
.
Using colored pencils and a step-by-step video, this blog about how to draw a shell is all you need if you're interested in drawing shell fish, seashells or shells within seascapes. Watch as the artist takes you step-by-step through sketching and coloring each of three different shells. Read the step-by-step guide.
How to Draw a Shell Step by Step Tutorial for Beginners
.
How to draw a horse? We've created these easy steps to draw a horse to help anyone who's longed to draw one.
How to Draw a Horse
.
This octopus I'm going to show you how to draw was painted using Arteza's Metallic Acrylic Paint-Set of 36.
How to Draw an Octopus
.
Do you want to learn how to paint a cat? See how to paint a cat step by step with easy-to-follow pictures that will take you through the process.
How to Paint a Cat
.
How to draw a shark? Our artist has created this mini-tutorial on shark drawing. So follow these, take your time, and learn to draw a realistic shark.
How to Draw a Shark in 6 Steps
.
Here's an easy way how to draw a fox. In 7 simple steps, you'll draw and color this simple fox drawing with awesome results! Impress your friends and family with your fox drawing.
7-Step Fox Drawing For Beginners
.
Create a realistic dolphin drawing using these 6 easy steps. Learn how to use watercolor pencils in this easy-to-follow tutorial.
How to Draw a Dolphin in 6 Steps
.
We've put together this step-by-step guide to learn how to draw a mountain in hopes it will give you a foundation to take your drawing to new heights.
How to Draw Mountains
.
How to draw flames? The trick is to try to show the flames in motion while working within a static shape.
How to Draw Fire
.
Learn how to draw water in just a few simple steps. Using just the right amount of shading, you'll be able to turn a simple shape into a realistic water drop. All it takes is a few supplies and a little patience. Read the post and try out the techniques.
How to Draw Realistic Water Droplets
.
There's nothing quite as beautiful as flowers in bloom and many artists want to know how to paint flowers. To paint flowers, this article will give you the steps you need for painting three varieties, including the rose, peony, anemone, and a variety of petals using Real Brush Pens. Learn how to get stunning watercolor effects.
How to Paint Flowers with Arteza Real Brush Pens
.
Hanging a wreath on your door at Christmas instantly adds holiday spirit to your home. We've added a fun twist to the traditional wreath by using wood slices decorated with Santa's team of tiny reindeer featuring Dasher, Dancer, Prancer, Vixen, Comet, Cupid, Donner, and Blitzen, and of course, Rudolph. It's an easy DIY project that's sure to bring a smile to the faces of all those who see it throughout the season!
How to Make a Holiday Wreath with Wood Slices
.
If you've always wanted to know how to paint flowers or improve your flower drawing and painting, we've got some helpful tips.
How to Draw a Realistic Rose
.
Get into the spirit of Halloween with this easy pumpkin drawing. All you'll need is some colored pencils, some paper and your imagination. This is a great way to test out Halloween pumpkin ideas or make some fun art for the season. Read our latest blog post to see all the steps.
How to Draw a Realistic Pumpkin Step by Step
.
DIY Christmas tree ornaments add a personal touch to your holiday decorations as well as make wonderful gifts. And, when you get together with loved ones to make them, you can create your own Christmas traditions and special memories that will last a lifetime.
How to Make Christmas Tree Ornaments
.
The holidays are special times for families, with lots of gift-giving and togetherness. To make this year's seasonal get-together something to remember, we've created a step-by-step guide for making a family tree . Whether you're thinking of giving DIY gifts for Christmas, Hanukkah, or Kwanzaa, nothing is more personal than recording the generations of your family and giving that to a loved one in the form of family tree art.
How to Make a Family Tree
.
When I want to show a character with royal blood or one who's wealthy, I add precious gemstones to hair ornaments, clothing, or jewelry. These beautiful stones immediately project, like no other accessory, the message that this person is important! When it comes to drawing gemstones, such as rubies, emeralds, and diamonds, it's a lot easier than it looks. In fact, once you master the stone's facets, you can design any gemstone you like!
How to Draw a Dazzling Diamond Step-by-step
.
How to draw a car? We've got nine simple steps that are sure you need for the confidence to draw this car and others in the future. 
How to Draw a Car in 9 Easy Steps
.
Knowing how to draw perspective is essential to artists. Here's a guide that explains perspective drawing including two-point perspective.
Learn How to Draw Perspective
.
Follow along with our easy 7-step guide to drawing a musical piano scene and recreate this colorful and detailed illustration. You'll learn to combine a variety of techniques to create one harmonious piece of art. Grab your Fineliner pens today and let's create together.
7-Step Guide to Making an Incredible Piano Drawing | With Video
.
Mojca Novak has taken over the blog and is showing us how she creates adorable animal doodles. You can follow along with this helpful guide to add a touch of cuteness to any bullet journal, agenda or scrap of paper. Read the blog to learn more.
How to Draw Cute & Easy Minimalist Doodles with Mojca Novak
.
Make your own ooey-gooey slimes for spooky season with just a few slime ingredients and Arteza craft supplies. Fill your cauldron to the brim with easy, frightful slime creations.
How to Make Spooky Halloween Slime Using Glue
.
We've written this guide on how to draw a mandala as a helpful tutorial to teach the art of making your own now and as a future reference.
How to Draw a Mandala
.
Draw a cupcake step-by-step. Visit our blog and get an easy guide on how to draw a cute cupcake with our EverBlend Art Markers. After you read the guide and watch the video you'll be ready to use these professional quality markers that come in a wide selection of delicious colors to make your own cupcake!
How to Draw a Cute Cupcake
.