Table of Contents:
Art Ideas Are All Around You
The next time you're stumped for what to paint, stop and look around. Some of the most interesting subjects for creative inspiration are right in front of you. On closer inspection, you'll discover that your city, neighborhood, back yard or inside your house are subjects for stunning still lifes, people and pets for portraiture, and interesting landscapes.
So for the next time you ask yourself, "What should I paint?," we've put together this list of watercolor art ideas all using what you already have, including your imagination! So grab your paints, brushes, paper, and water and let's start painting.
Stop, Look, Paint
To get lots of vibrant color, we recommend using the Arteza Watercolor Premium Artist Paint, you'll appreciate how quick-drying, and blendable these paints are and the professional-looking results you'll get.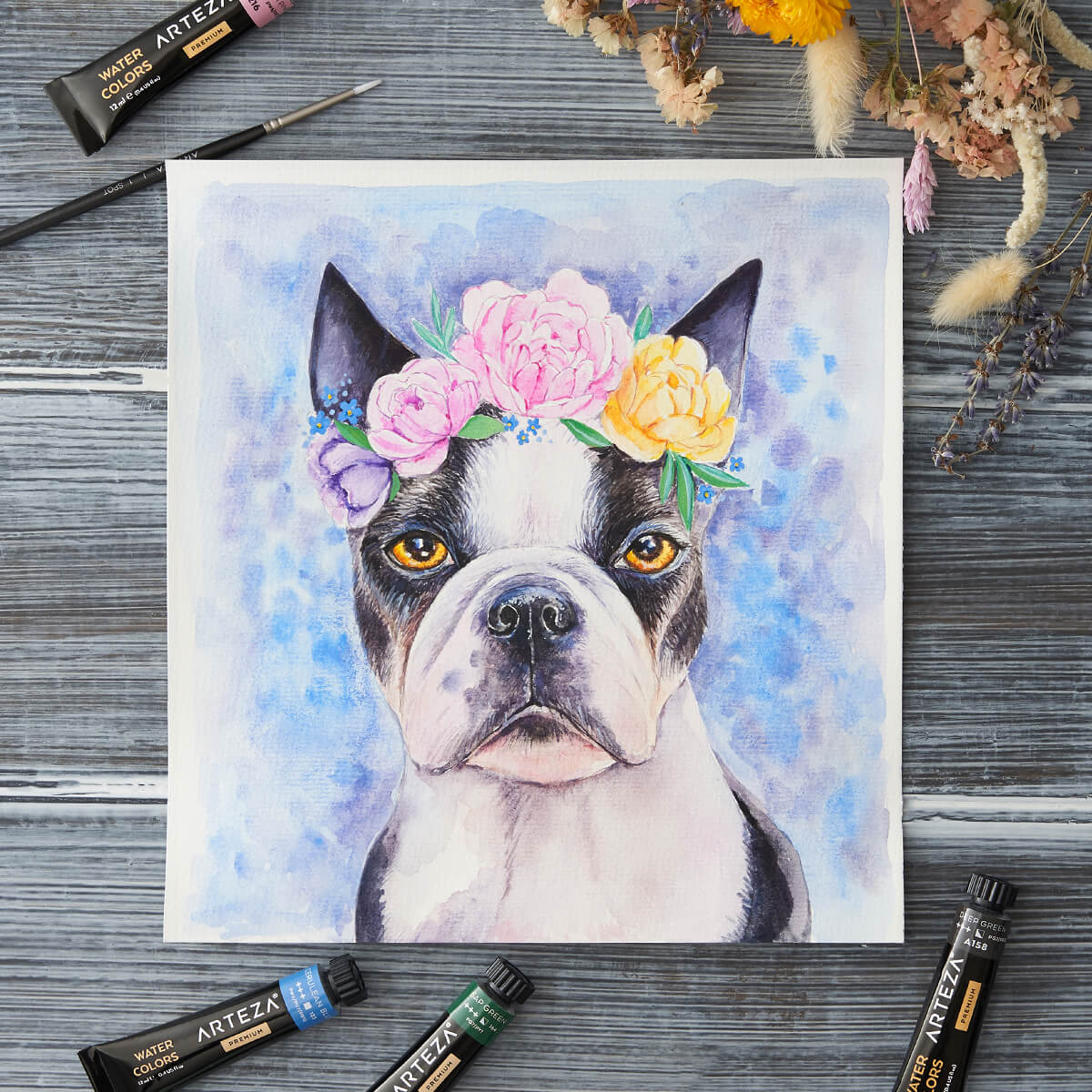 1. Pet Portraits
Your dog, cat, or canary make the most adorable subjects for your art. You'll have your watercolor cat or dog to display on the wall or your desk as a reminder of how much you love them. If they refuse to sit quietly for a portrait, use a photo. Experiment with embellishments to capture their true personality.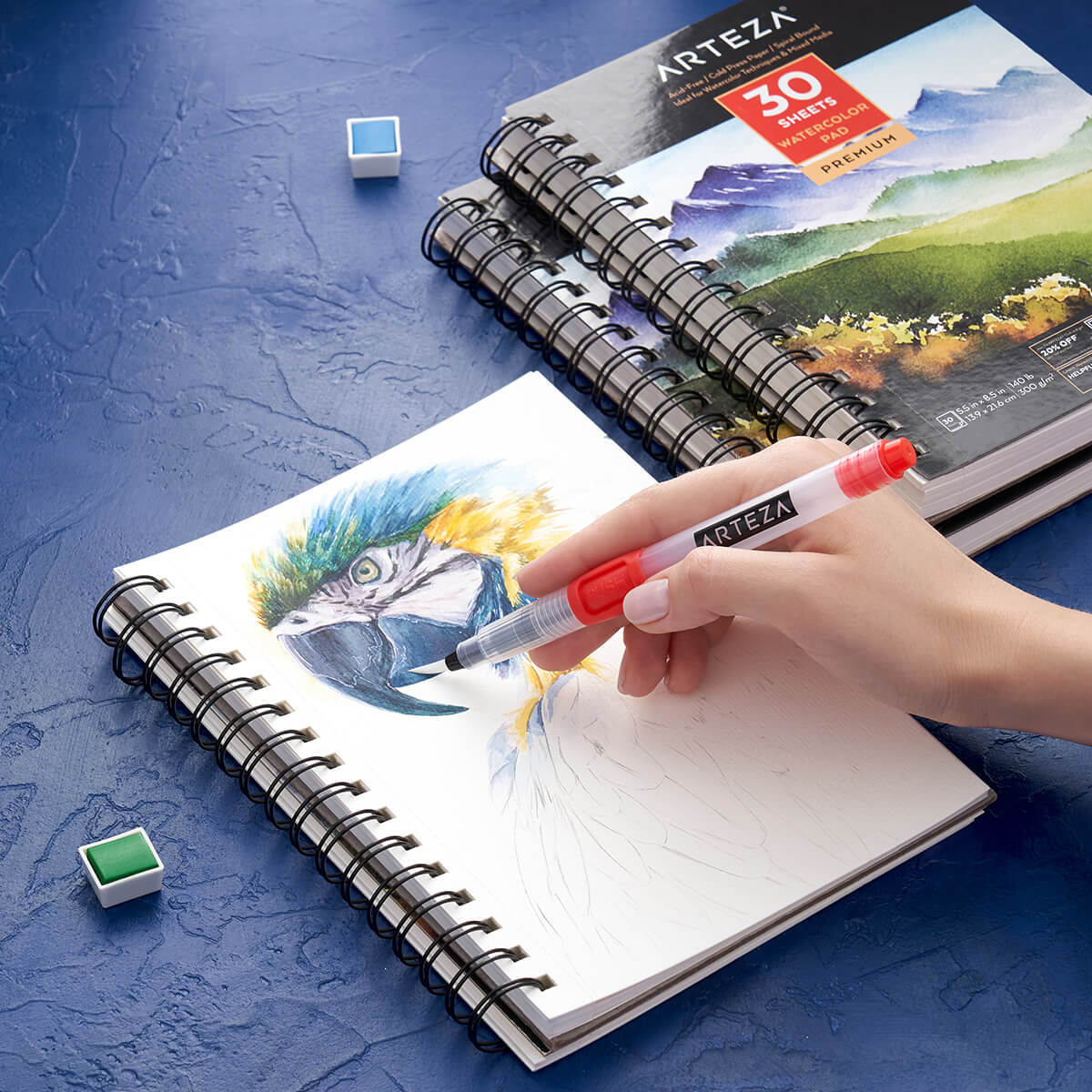 2. Bird Watching
Open your sketchbook and paint the wild birds you see outside. Birds are the perfect painting inspiration because they strike so many cute poses and come in a wide range of colors. Work fast and fill up the page with as many different species as you can. Fill in the background with the trees and flowers that make up their habitat.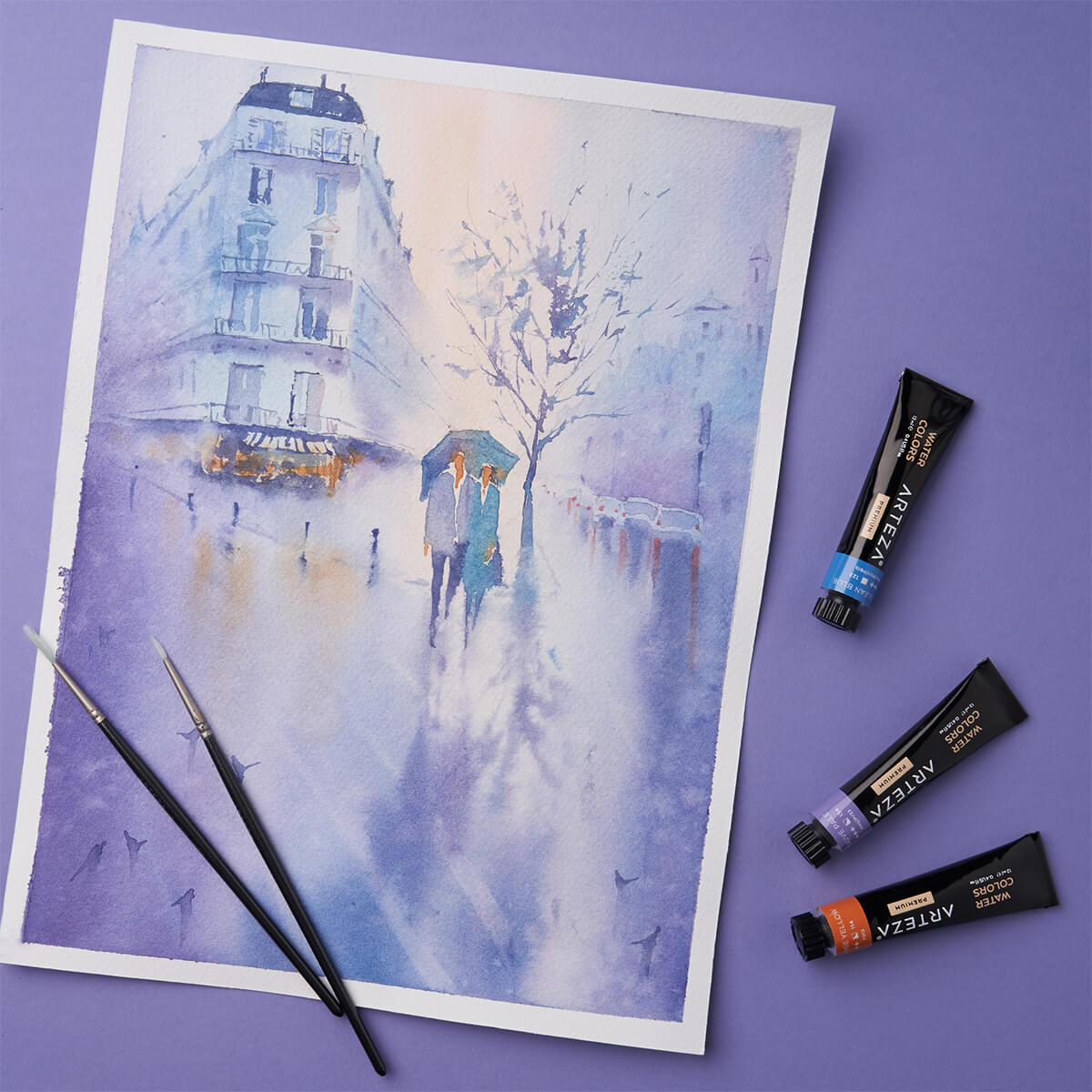 3. Cityscapes
If you live in a city, the view from your window can make a great painting. The hustle and bustle of your city can be captured without you ever having to leave the house. This is also a great way to practice perspective in painting. Don't live in a city? Use photos of cities you've dreamed of visiting instead.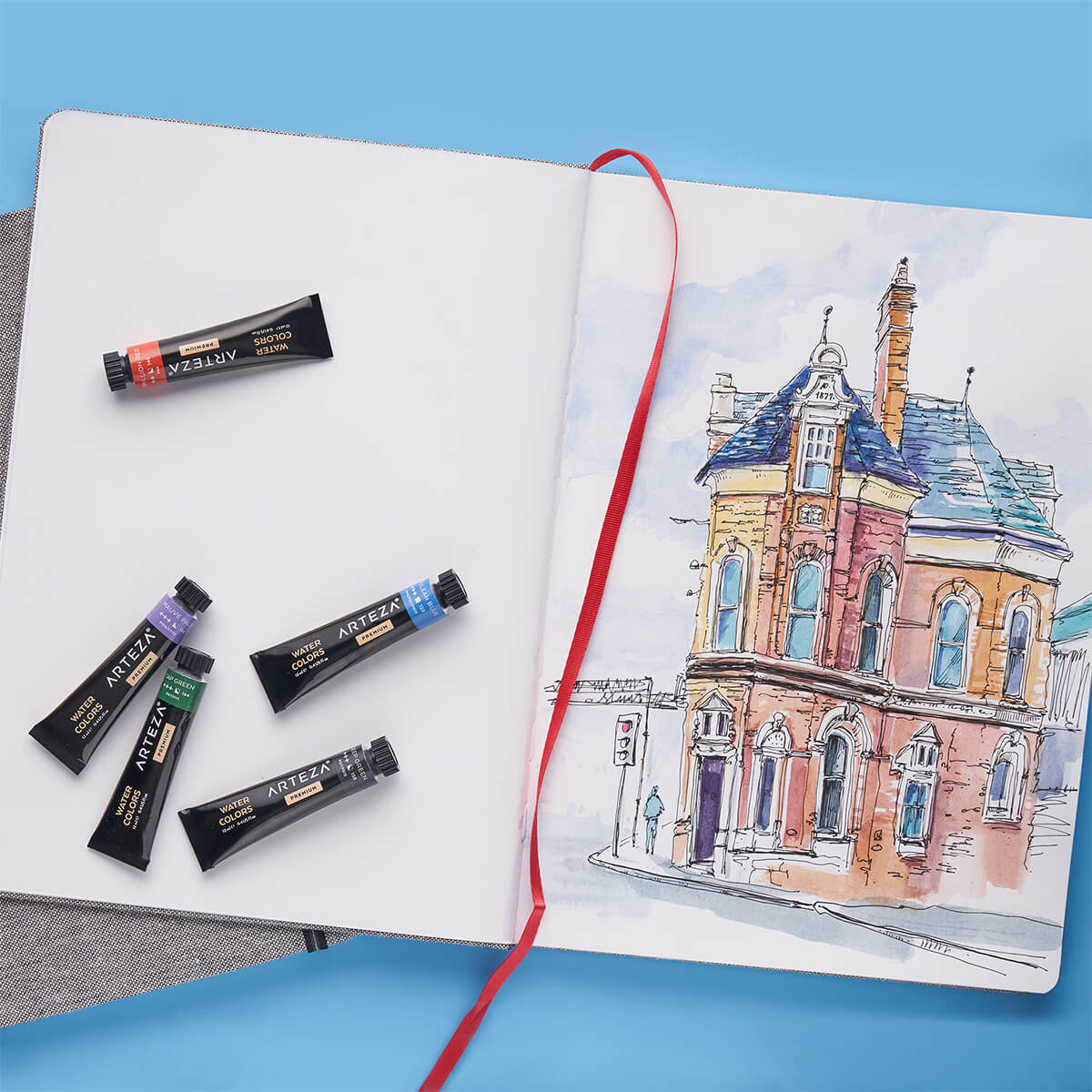 4. Favorite Places
What's your favorite place (real or imagined)? Maybe it's your comfy reading chair or your grandmother's old Victorian house. It might be a place in your imagination. Whatever it is, paint a place that gives you a happy feeling and when you look at it, you'll smile.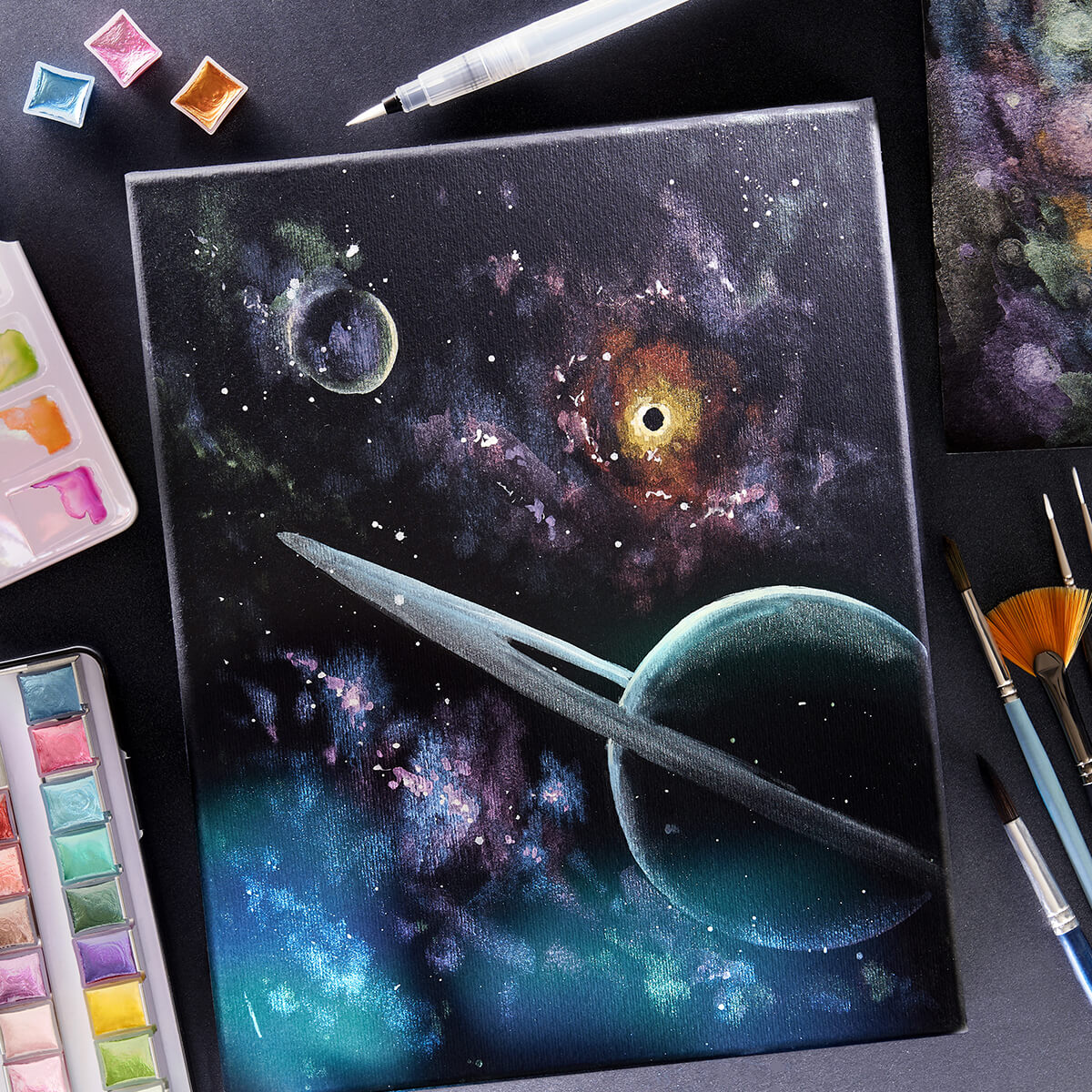 5. Outer Space
Faraway galaxies and planets are fun to paint, especially if you use metallic watercolors. You can look at the night sky from your porch, through a telescope, or in books. Use traditional watercolors and then add the metallics as highlights for a pop of brilliance.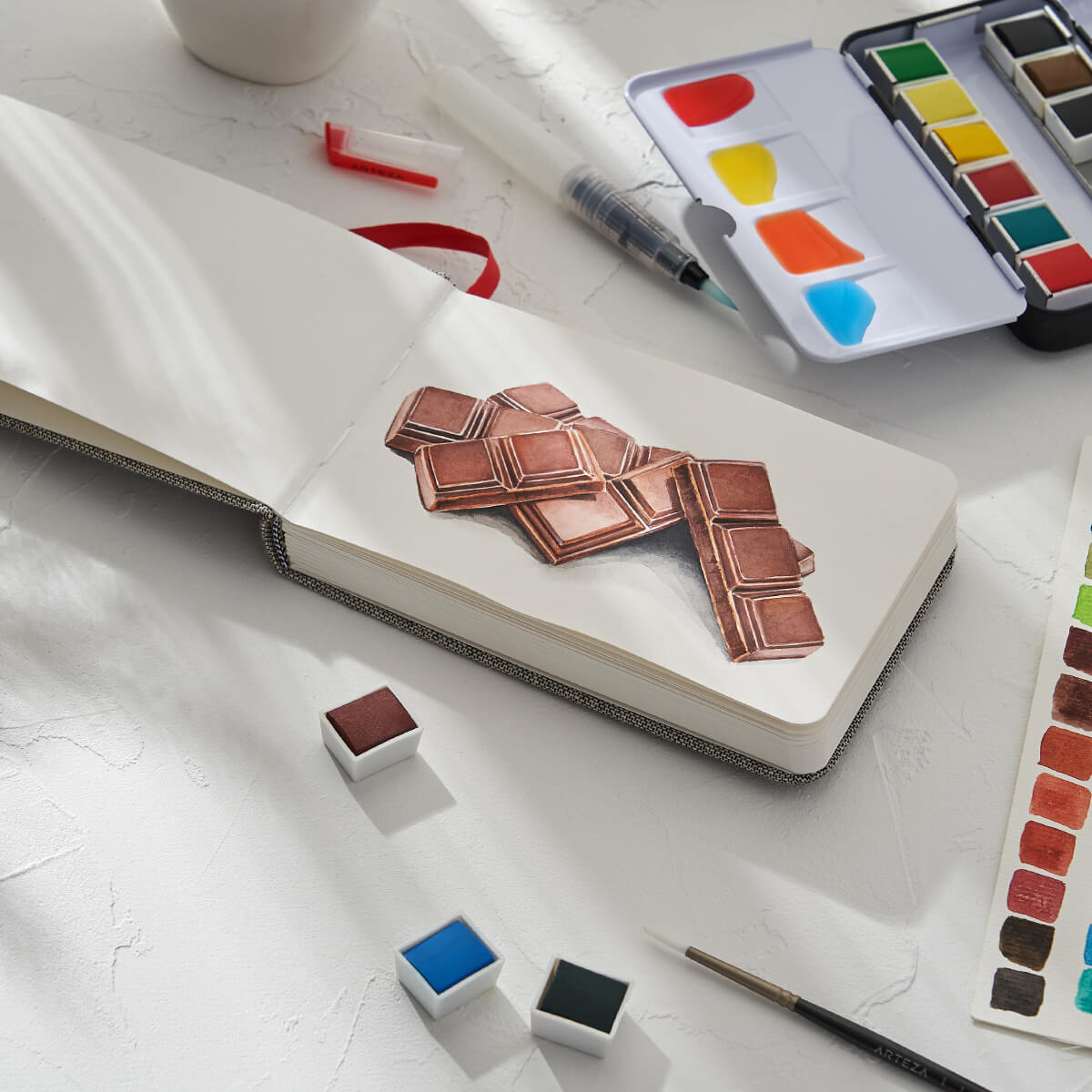 6. Food
The possibilities are endless when it comes to painting food. The number of colors, sizes, and shapes in all the things we eat is mind-boggling. You can make easy watercolor paintings of individual pieces or an entire meal for wonderful artwork for your kitchen or dining room. Enhance a special recipe with artwork that shows all the ingredients.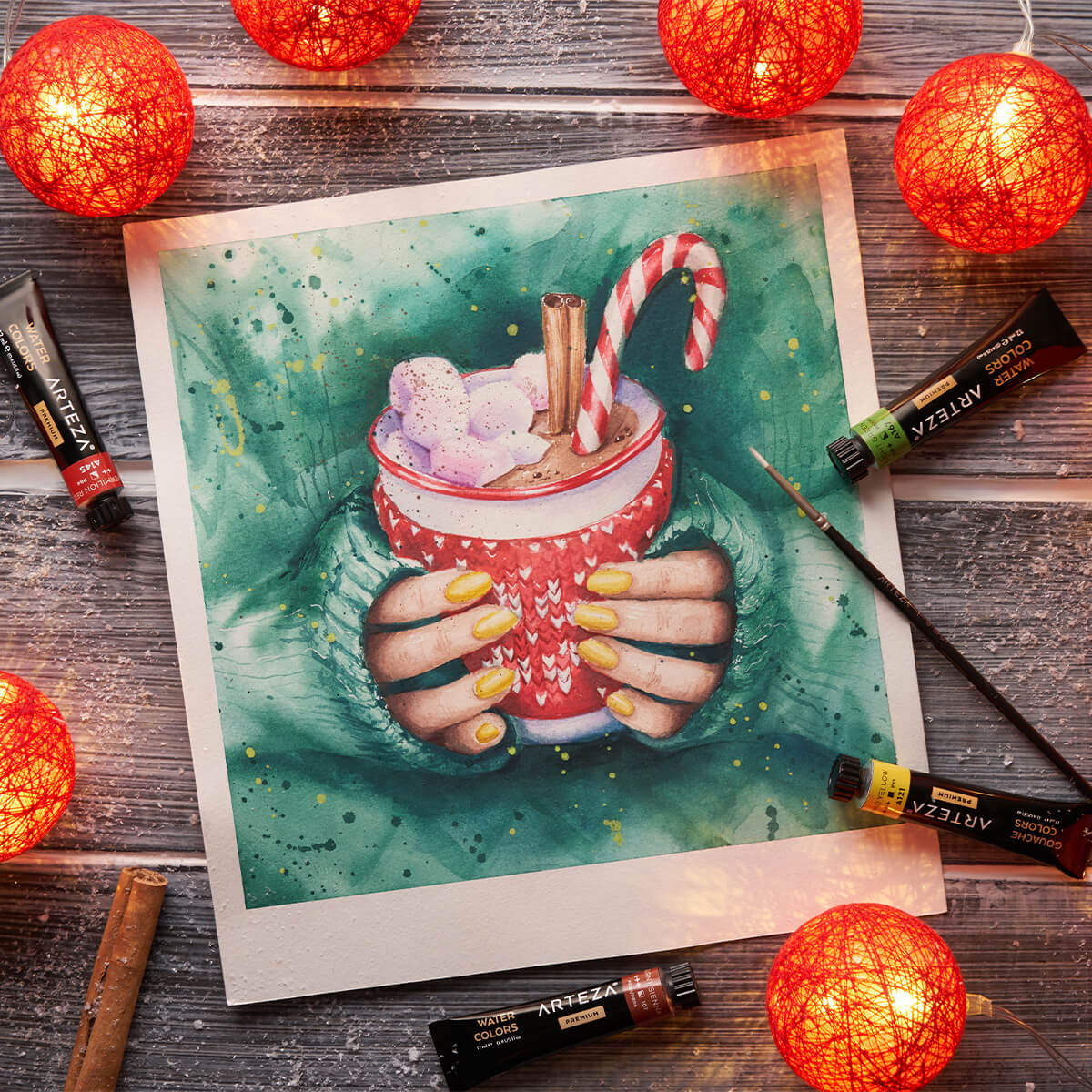 7. Something Cozy
Do you remember a particular cozy moment? Maybe you have a warm and fuzzy piece of clothing or toy from your childhood. Choose an item or paint from memory something that conjures comforting feelings. Then when you're having an off day, you'll have this little memento to remind you of better times.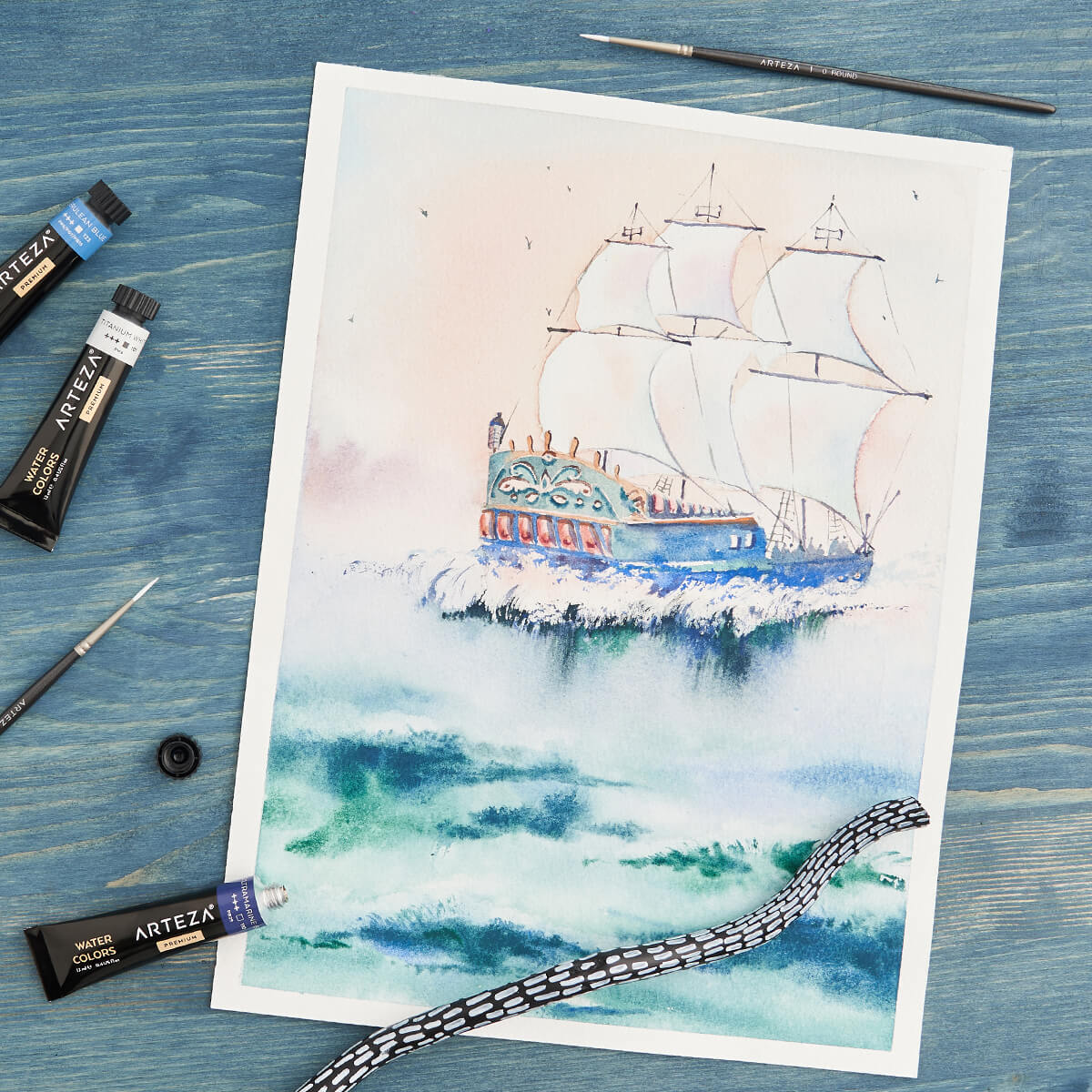 8. The Sea
The ocean has long been a subject of watercolorists due to its intensity and ever-changing nature. You can paint it from your imagination, or use books or the internet for reference images. If you live at the beach, try painting it from your porch or window.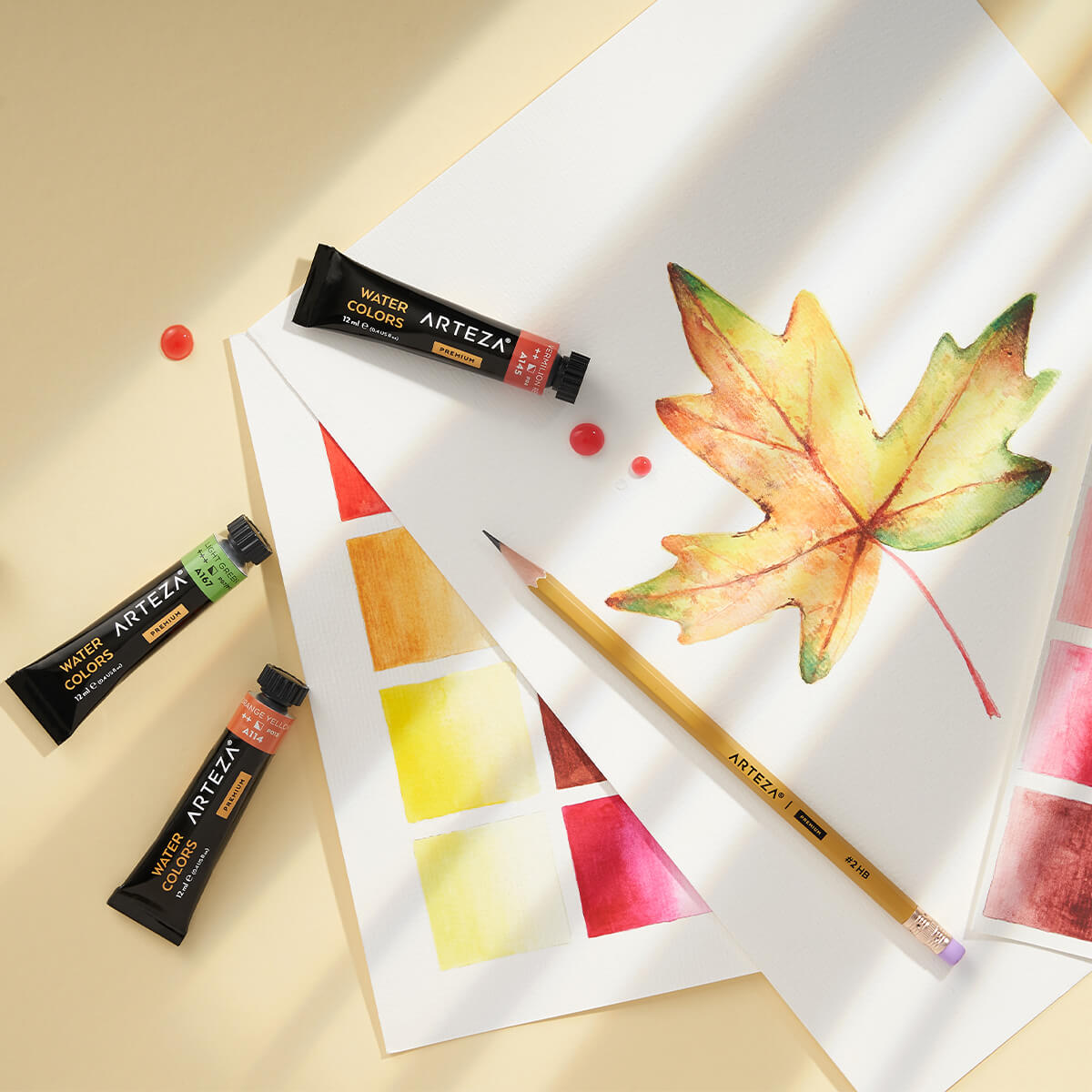 9. Nature
Nature is all around us, making it an accessible subject for your art. Clouds, a rainbow, or autumn leaves can all make beautiful watercolor paintings and allow you to practice blending, layering, and fine details.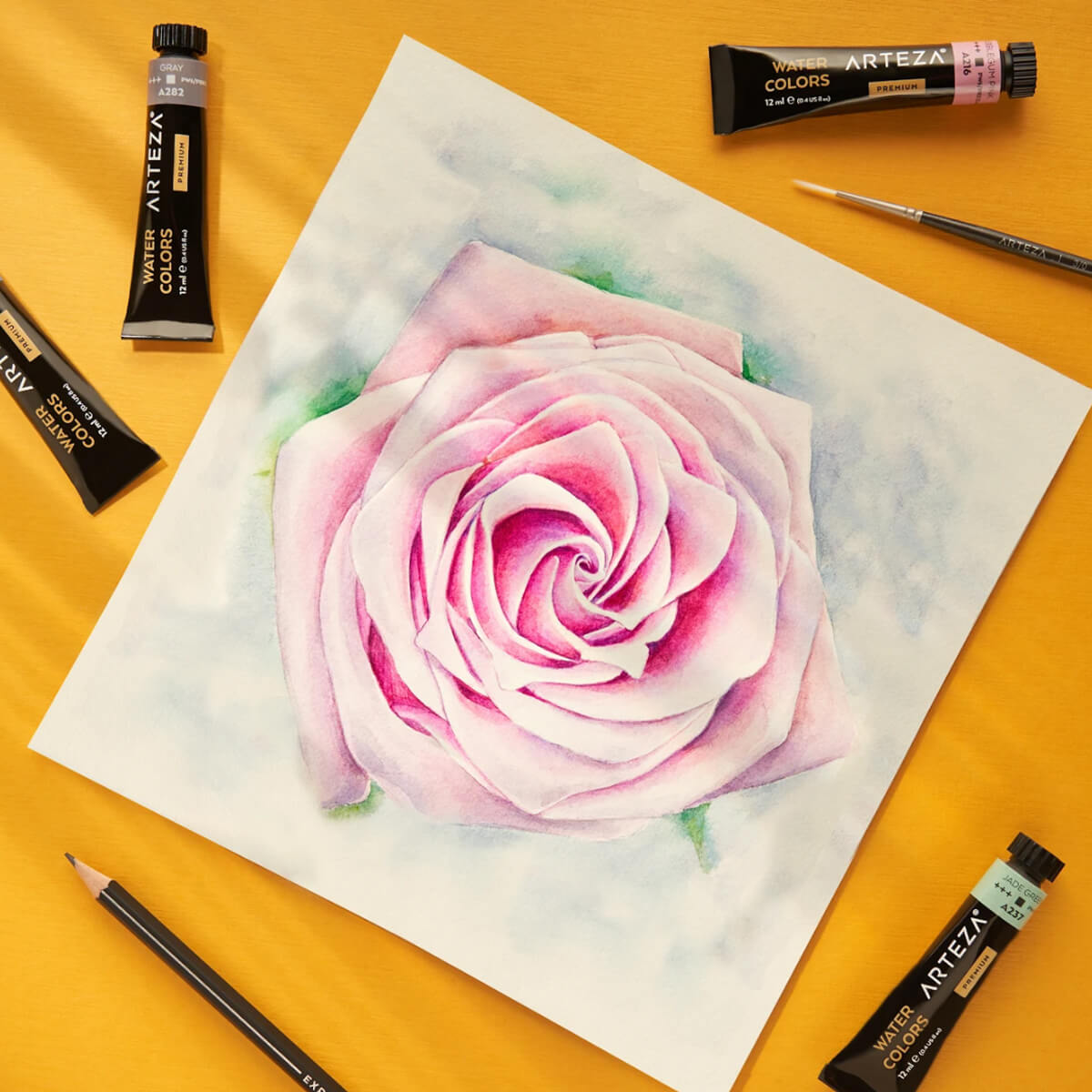 10. Flowers
You can pick flowers from your garden or pick them up at the florist or grocery store for painting. Paint individual blooms for display or create a watercolor flower border for your journal pages. It's a great way to preserve their beauty.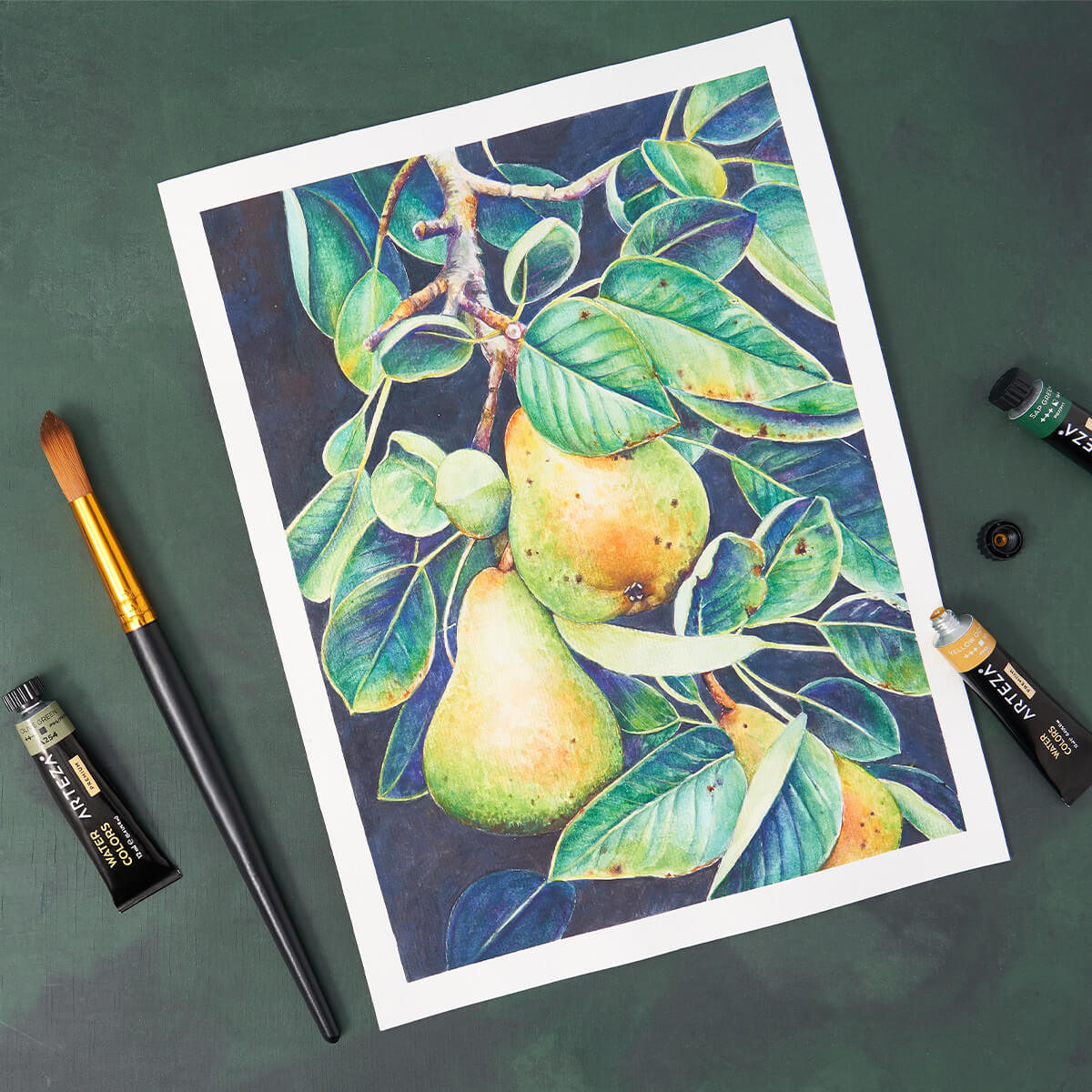 11. Fruits
Pieces of fruit have been the subject of still life paintings for ages and are cool things to paint. Try setting up a display of fruit using a central light to cast dramatic shadows. This will give your painting an old-world look and help you improve your skills in making more three-dimensional images.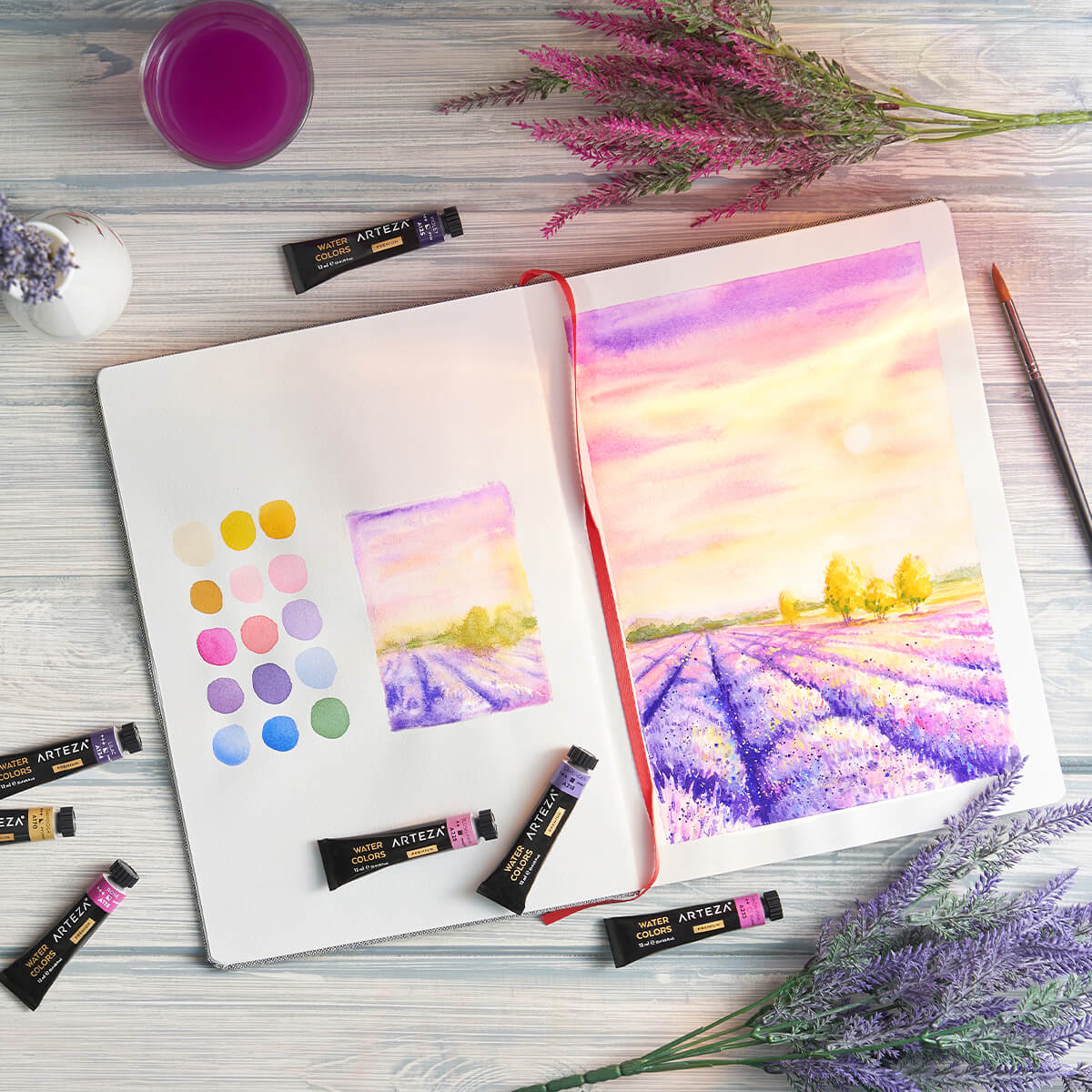 12. Landscapes
Did you know Van Gogh painted many of his landscapes from his room's window? Look at your own back yard for landscape painting ideas and paint what you see. Use the window frame to crop the scene, placing something large, such as a tree, in the foreground to give the work depth. Remember the rules of perspective by drawing things in the background smaller than those in the front.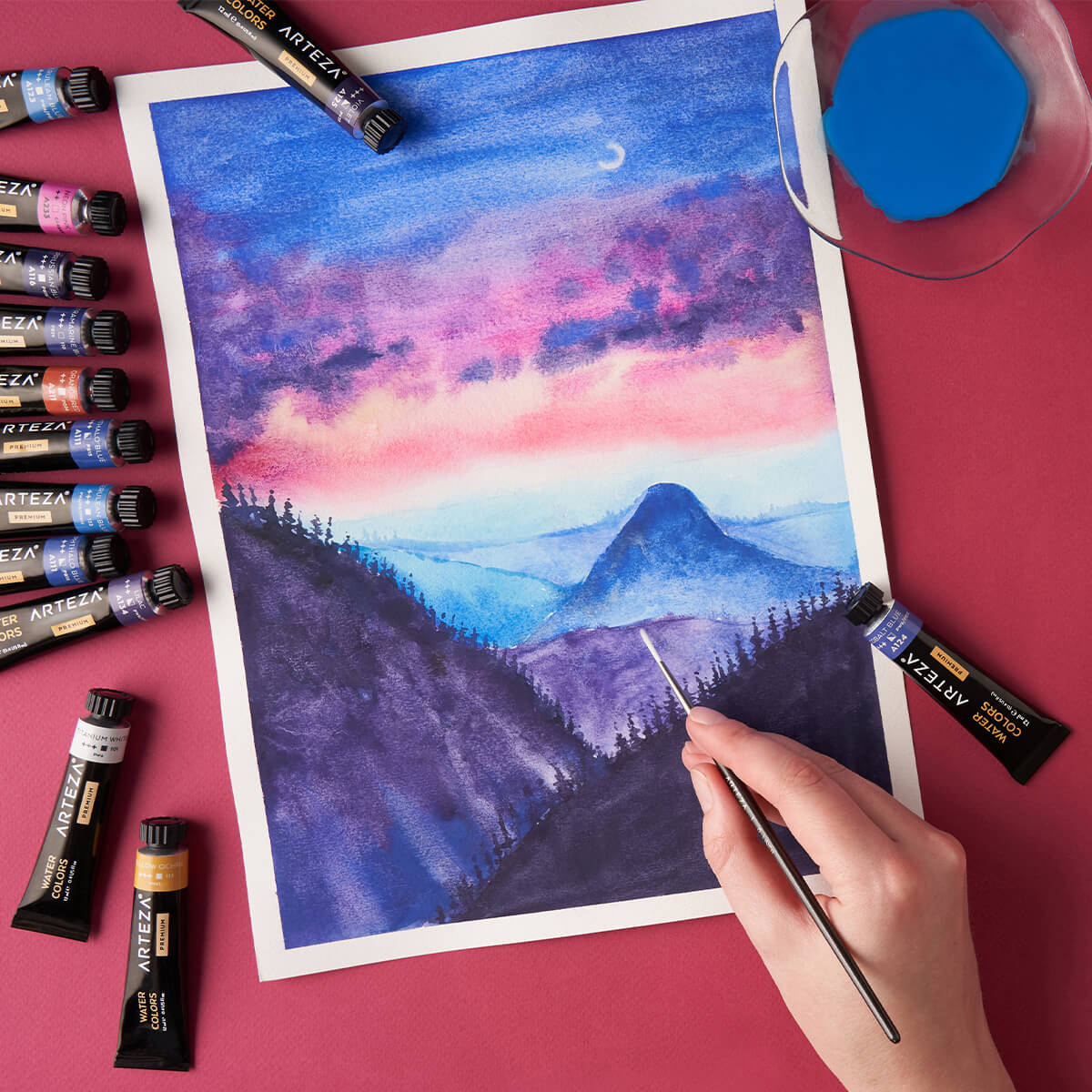 13. Mountains
Painting mountain watercolor scenery is another excellent subject. It's also something you can easily envision and paint without the need for a reference. But if you're struggling for a mountain view, finding a picture on the internet is easy.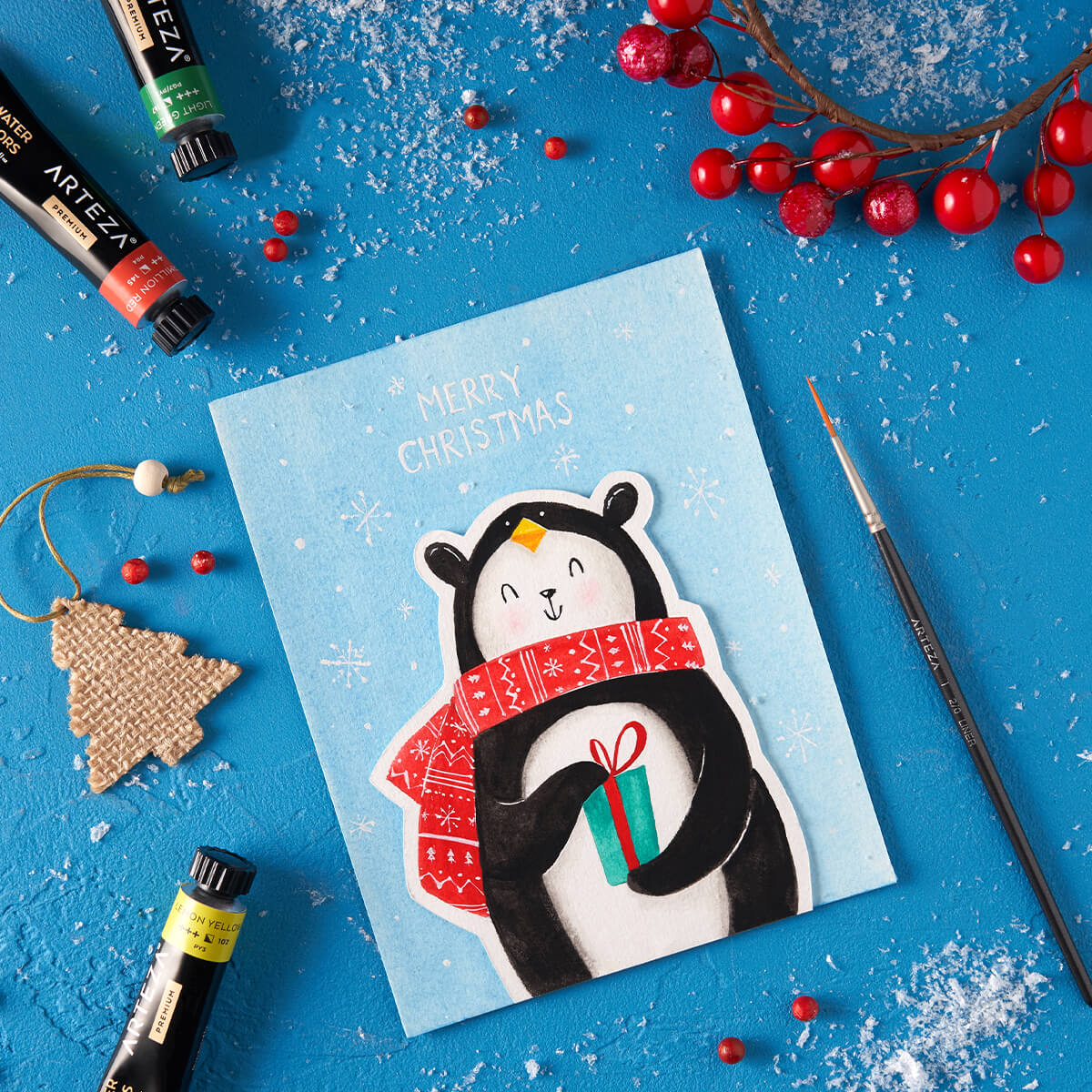 14. Greeting Cards
Holidays or special occasions are the perfect time to make hand-painted greeting cards. There are so many subjects related to holidays or you could use one of the previous ideas to make a card for a friend or family member. Use heavyweight paper to paint your image on the front and then fold in half. A bone folder will help you achieve a sharp crease. Making cards can be great art projects for kids to do.
At Arteza, we believe home is where the art is. Without even realizing it, you have a treasure trove of subjects to sketch, draw, and paint right at your fingertips. It's possible to use these familiar objects to make art that is unique and personal. We hope that these ideas have given you a new way to look at the objects in your life and inspired you to take your watercolor painting in a new direction. Let us know what you're creating in place.