Even artists well-known for one medium have a supply closet full of different media with which to play, experiment or expand their current repertoire. They've discovered that using different media is important to the creative process, and keeps fresh ideas coming. If you only work in oils, maybe it's time to try your hand at watercolor painting or working with markers. Do you only use bold colors? Why not try making grayscale paintings and see what happens? To help you in your exploration, we've collected five products that we think are ones every artist must try. We think you'll not only have fun trying these out but that you may uncover a hidden talent while using new media. It's time to surprise yourself!

From Paint to Pencils
1. Watercolor Premium Artist Paint, Half Pans - Set of 36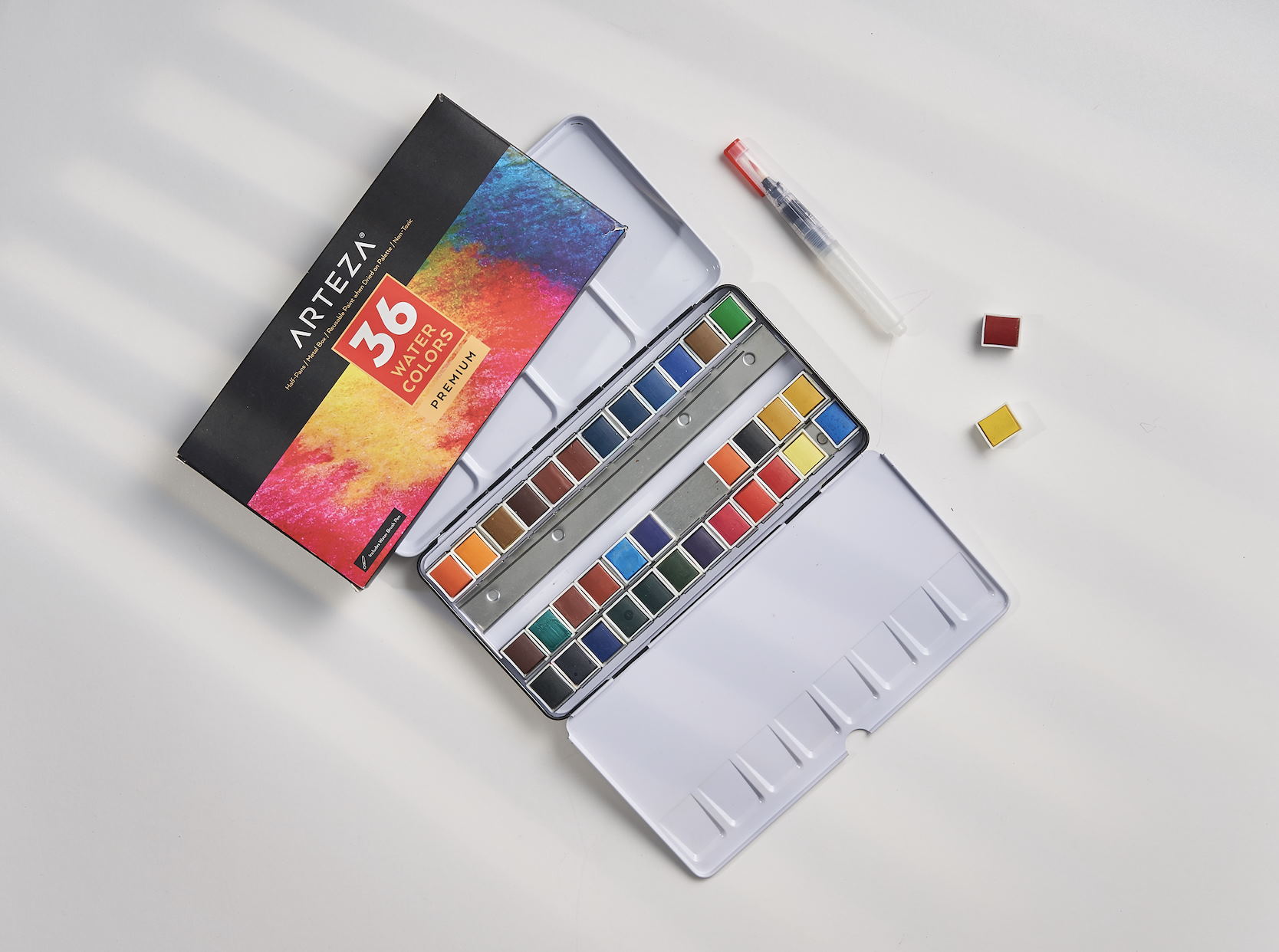 Your artistic aspirations may not include becoming a watercolor painter, but watercolor has some definite advantages that you might want to explore to enhance your artmaking. For instance, this set of 36 half pans is a wonderful tool to use for sketching on location. You can work out the colors and values of a particular scene that could become a larger painting in the future. Watercolors offer a wide range of interesting techniques that can be transferred into other works and they make for easy clean up after a painting session. 

2. Sketch TwiMarkers, Dual Tipped - Set of 48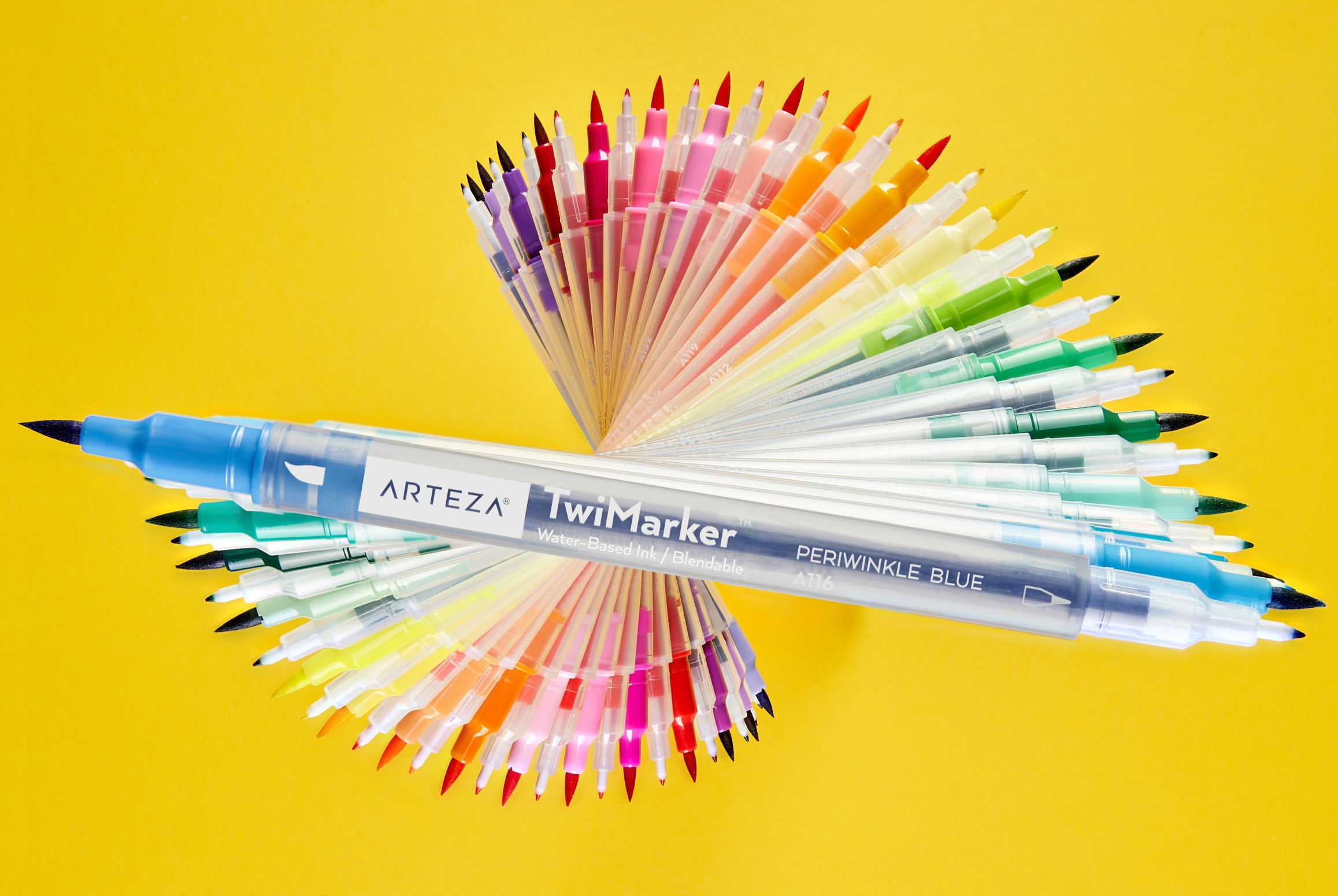 There are a lot of reasons illustrators and graphic designers love markers. First of all, they're easy to control and come in a large variety of bold colors. This set of 48 TwiMarkers have dual tips so you can easily create fine details as well as fill in large areas with color. They feature blendable, water-based ink for endless color combinations and gradients. They're the perfect tool for calligraphy, hand lettering, doodling, note-taking, and more. If you always draw with a pencil or pen, try your hand at using markers and see how much fun they can be.
3. EverBlend Art Markers, Gray Tones - Set of 36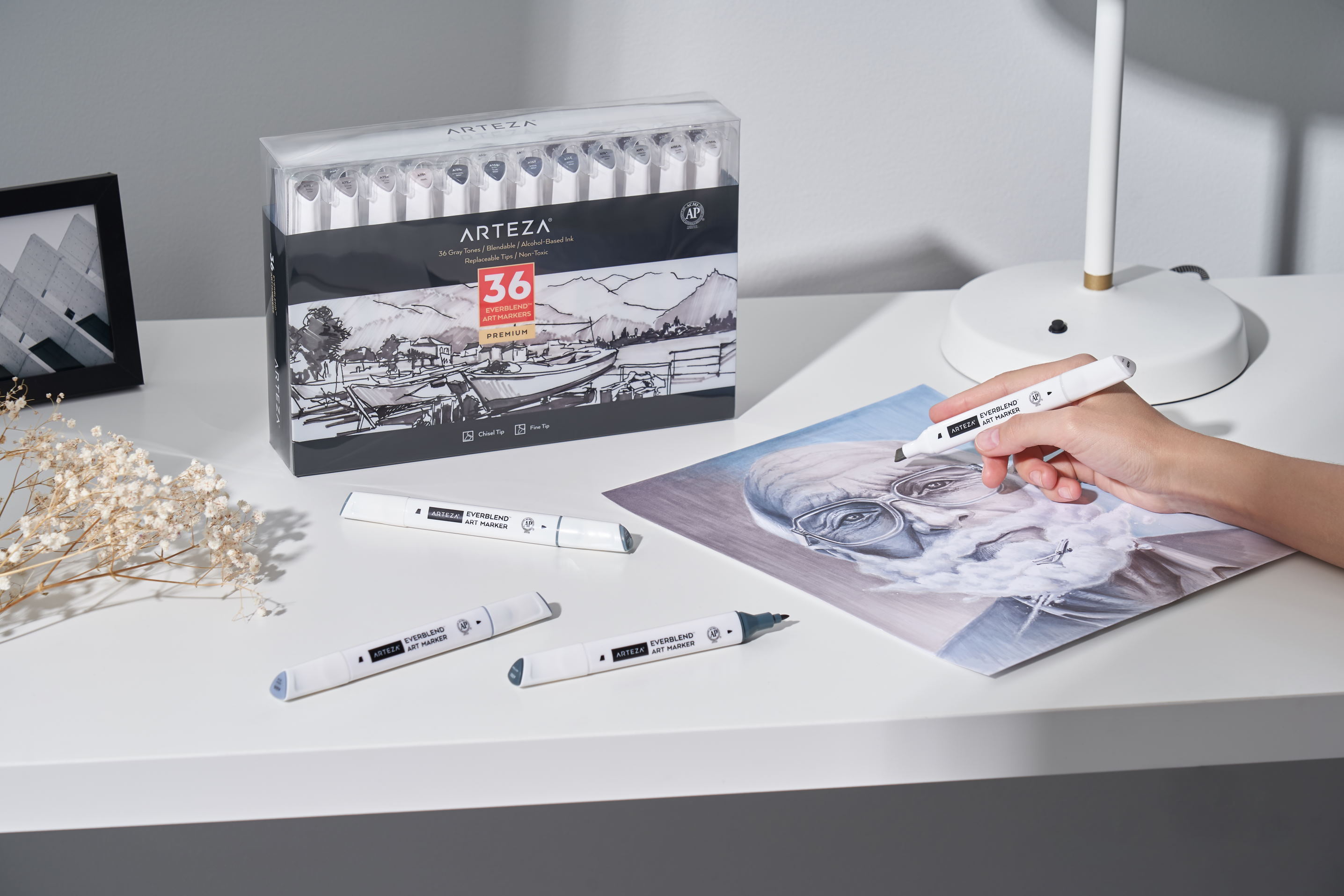 Creating value scales is a great practice for painters and illustrators alike. By beginning with a scale of gray tones, you can see clearly where darks and lights in your upcoming painting or drawing will be and be able to add the depth and realism you want. This set of 36 EverBlend markers in gray tones will give you all the values you need. They're perfect for monochromatic illustrations, sketches, architectural designs, and more. With these dual-tipped markers, you can use the 0.11" fine tip for detailing and sketching, or flip the marker over and use the 0.24" chisel tip to fill in large areas. The set comes with tip replacements so you never waste ink. 

4. Stretched Canvas, 36 x 48 in - Pack of 2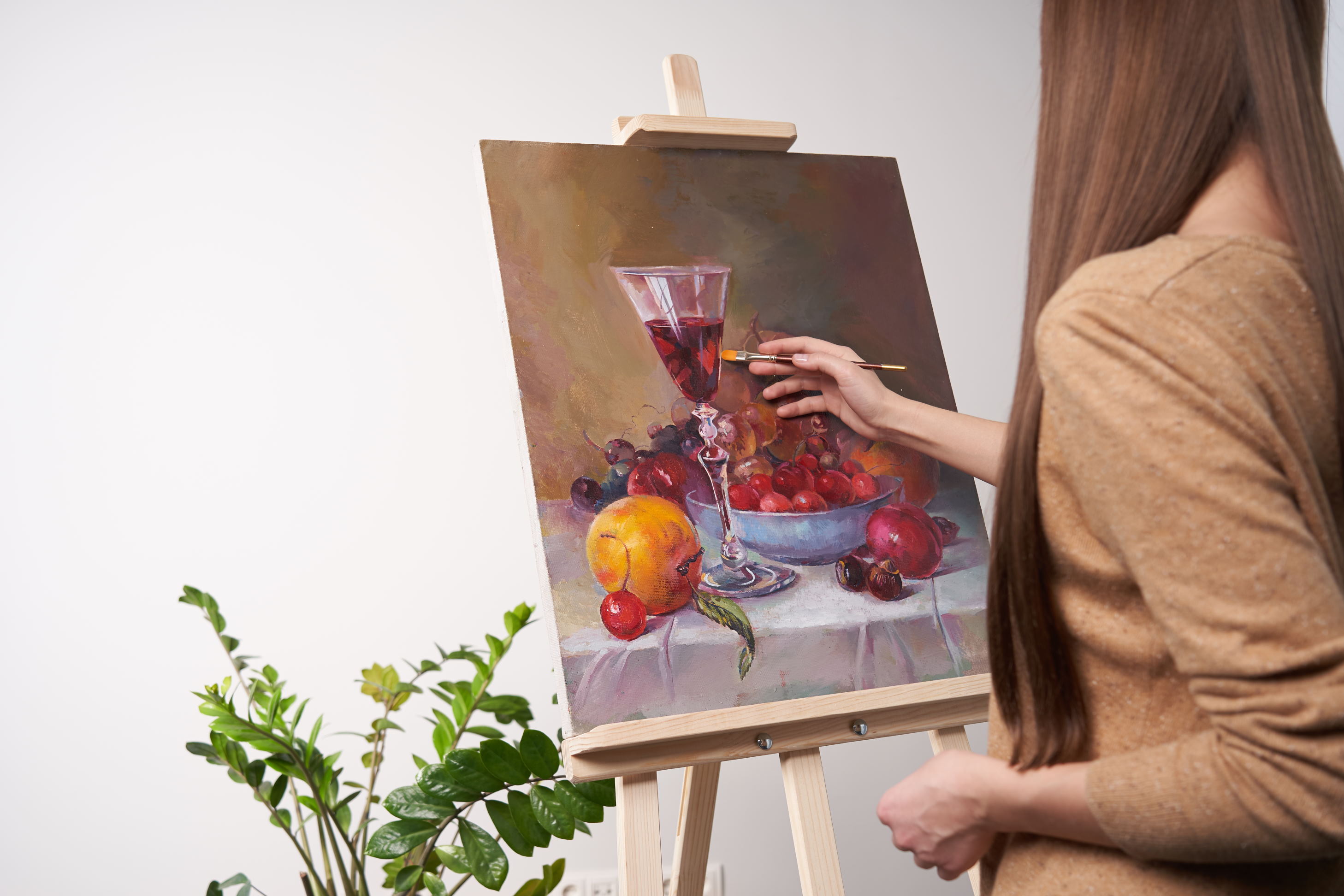 One way to instantly try something new is to exchange your usual substrate for another. In this case, watercolorists who are used to painting on paper can give stretched canvases a try. You don't have to break the bank when choosing the right canvas to practice on when you use the Arteza 2-pack of 36"x48" canvases. They are 100% cotton and pre-primed with three coats of animal-friendly, acid-free titanium acrylic gesso for the best "tooth" for oil and acrylic painting or working with mixed media. Using this large size is another way to get out of a creative rut, allowing you to really reach new heights in your work. 

5. Watercolor Pencils, Triangle Shaped - Set of 48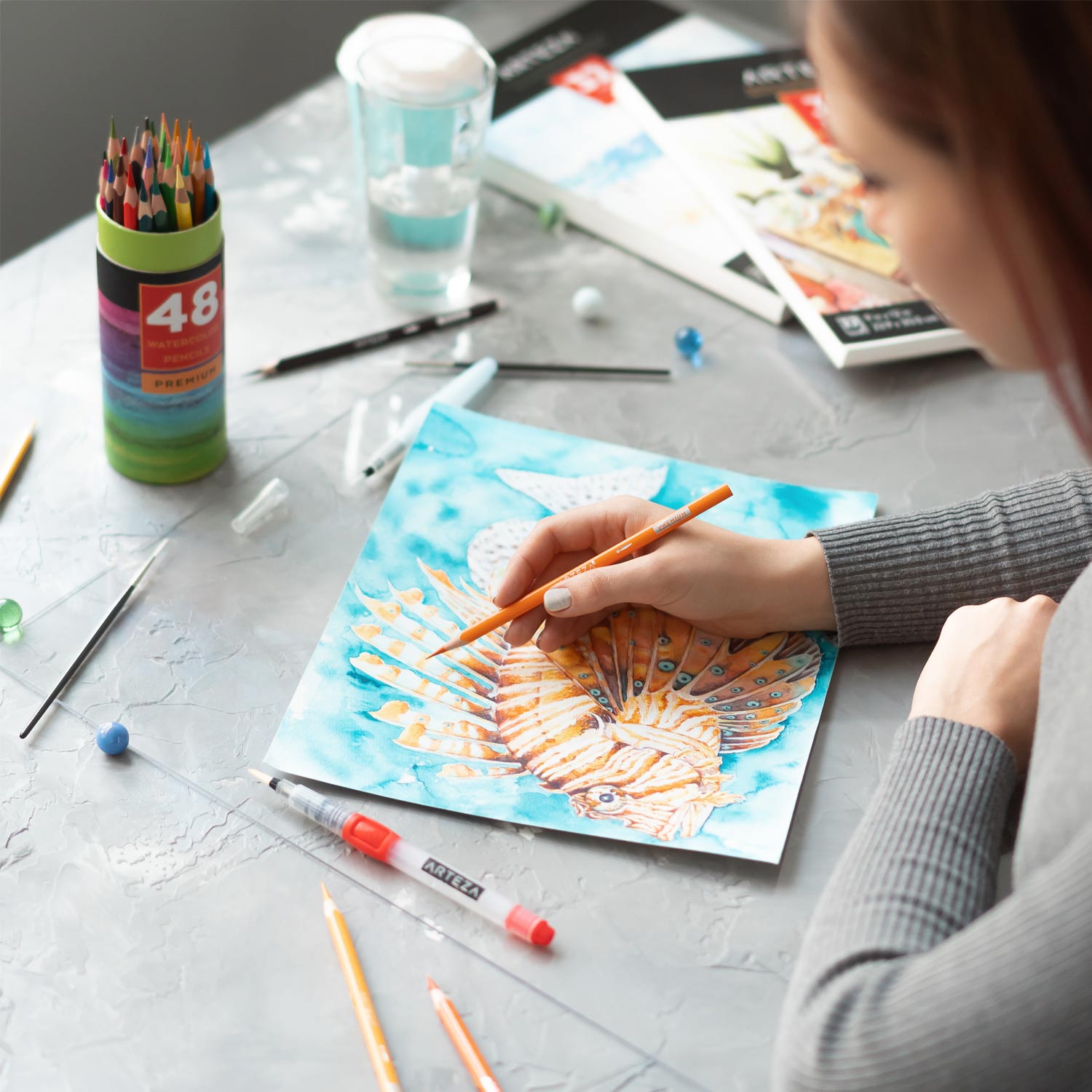 Here's your chance to practice using two media with one tool. Watercolor pencils offer the control and intense color layer of regular color pencils with the added advantage of turning them into paint once you touch them with water. This allows you to make your preliminary drawing, confidently fill it in with paint and come back after it's dry with sharp penciled details. They feature dense and durable cores to prevent breakage when shading and layering. With this set of 48 pencils, you have all the colors you'll ever need right at your fingertips. 

Trying something new can be a little daunting, but it's also one of the best ways to get better in art. If you always do the same thing, you'll never have the chance to know what your true artistic capabilities really are. We encourage you to step out of the safety of your comfort zone and give these products a try. You won't regret it. Let us know how it went by leaving a comment in the section below.
After drawing these beautiful hands are you inspired to create even more art? Shop set below for your next creation.