Table of Contents:
Amazing Abstract Artists to Follow 
My name is Veronica Rokashevich, and I've been painting all my life, but in recent years I've been developing my own style, which I call reflexive abstraction. I find inspiration in nature, space and myself. One of the most important things that have influenced my work is art from the great masters and founding fathers of abstract art and the avant-garde—Kandinsky, Rothko, Malevich, Pollock—or the present revolutionaries such as Banksy and the "King of Kitsch," Jeff Koons. But, there are also other names you may not have heard of yet that are no less important and simply amazing. 
In this article, I'll introduce you to my personal selection of abstract artists whose paintings caught my eye or have influenced my creativity. I realize this is just a small sample of the awesome abstract artists out there today, so if I've left off your favorite, please forgive me and let me know who you think should be added to the list in the comments section below. 
The Unlimited Possibilities of Modern Art 
Modern or current art is almost limitless in its manifestation. If I take the last 30 years, I can safely say that art has expanded and erased all the boundaries. Therefore, it is so difficult to single out only nine masters who would catch the eye and soul. By making a rough division of modern art into the ways it's implemented, we get installation, performance, video art and painting. For the purpose of this article, I'll dwell on the latter since I prefer canvases and paints. Here I'll take a closer look at the non-objective art of abstract painting. If you believe the forecasts of art historians, this style will become more and more popular in the coming years.
1. Gerhard Richter (Germany, 1932- ) 
Of course, we should immediately highlight this master among the famous artists of abstract painting. Since 1960, the German artist, Gerhard Richter, has followed two polar-opposite paths—realism and abstraction. His abstract pieces are painted on giant canvases with decisive hand movements and colors that are quite mesmerizing. I could look at them forever. Instead of a brush, he often uses a squeegee to spread the paint. This elusive artist hides his personal life and not much is known about him, but his works still appear on the auction block for millions of dollars. Richter's most expensive painting, "Abstract Painting," sold at Sotheby's London auction for $46.7 million. The artist is dismissive of the millions that collectors are willing to pay for his works.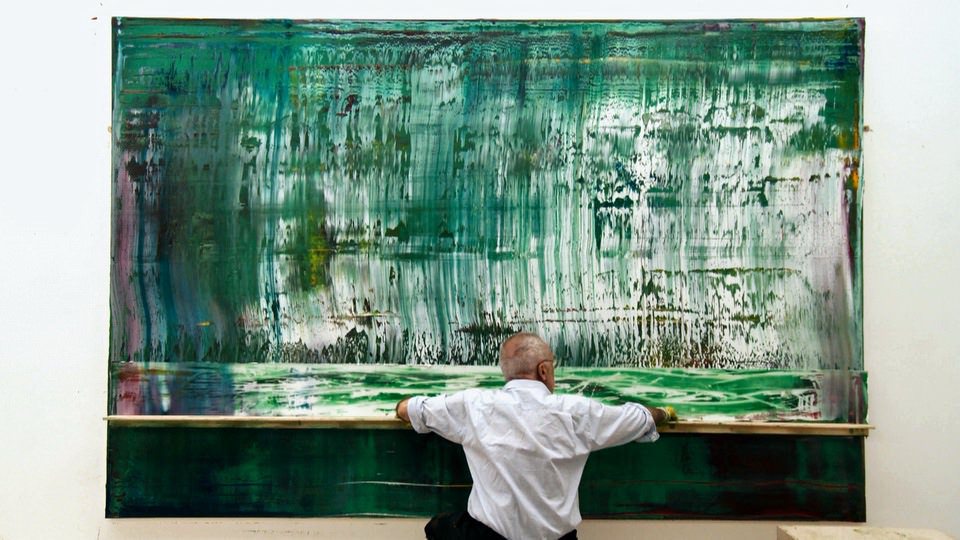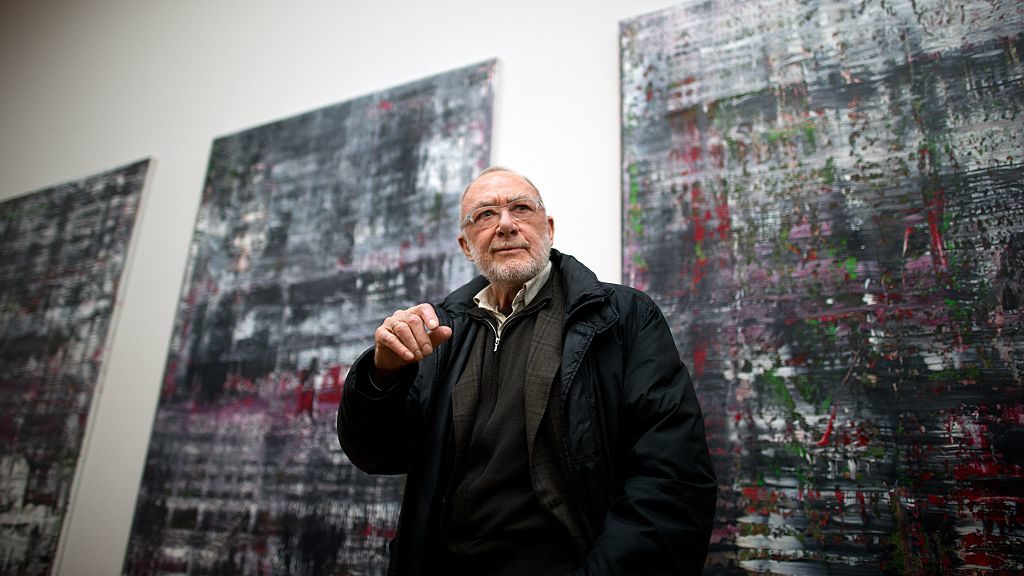 2. Alexey Kuznetsov (Belarus, 1978- ) 
Since this list of artists is subjective, and I'm talking about artists who I personally follow and can't wait to see their new paintings, I would like to introduce my compatriot, Alexey Kuznetsov, from Minsk, Belarus. He began his creative journey with street art (frequent in the post-Soviet space), but due to the inability to realize his potential in his homeland, he began to apply it in Europe, where he switched to abstraction. Alexey's works differ from those of his colleagues with their sharp strokes and absolutely crazy waste of paint! His works perfectly combine minimalism and chaos. One precise motion of the palette knife and we see a unique spot that will never be repeated again.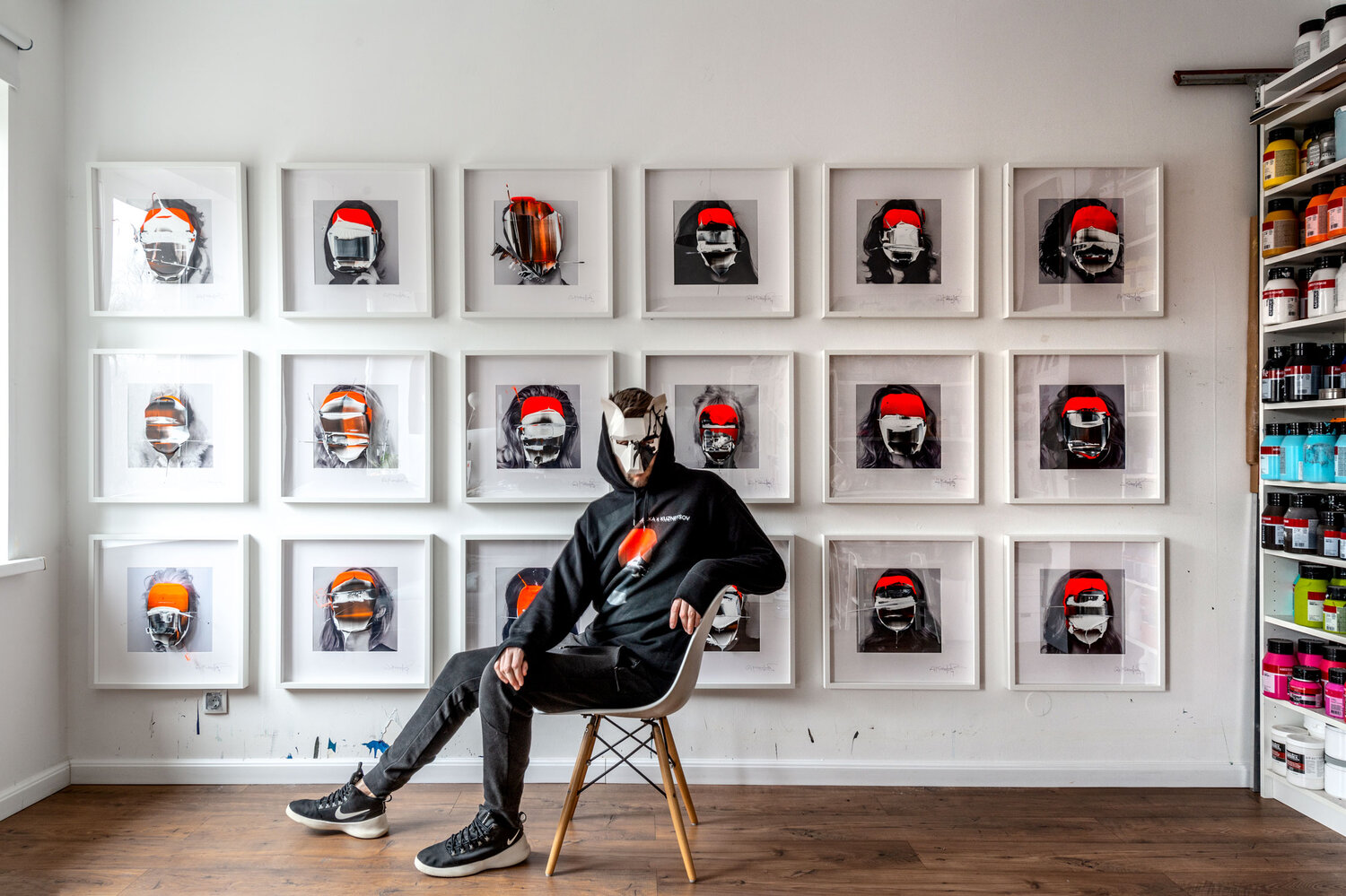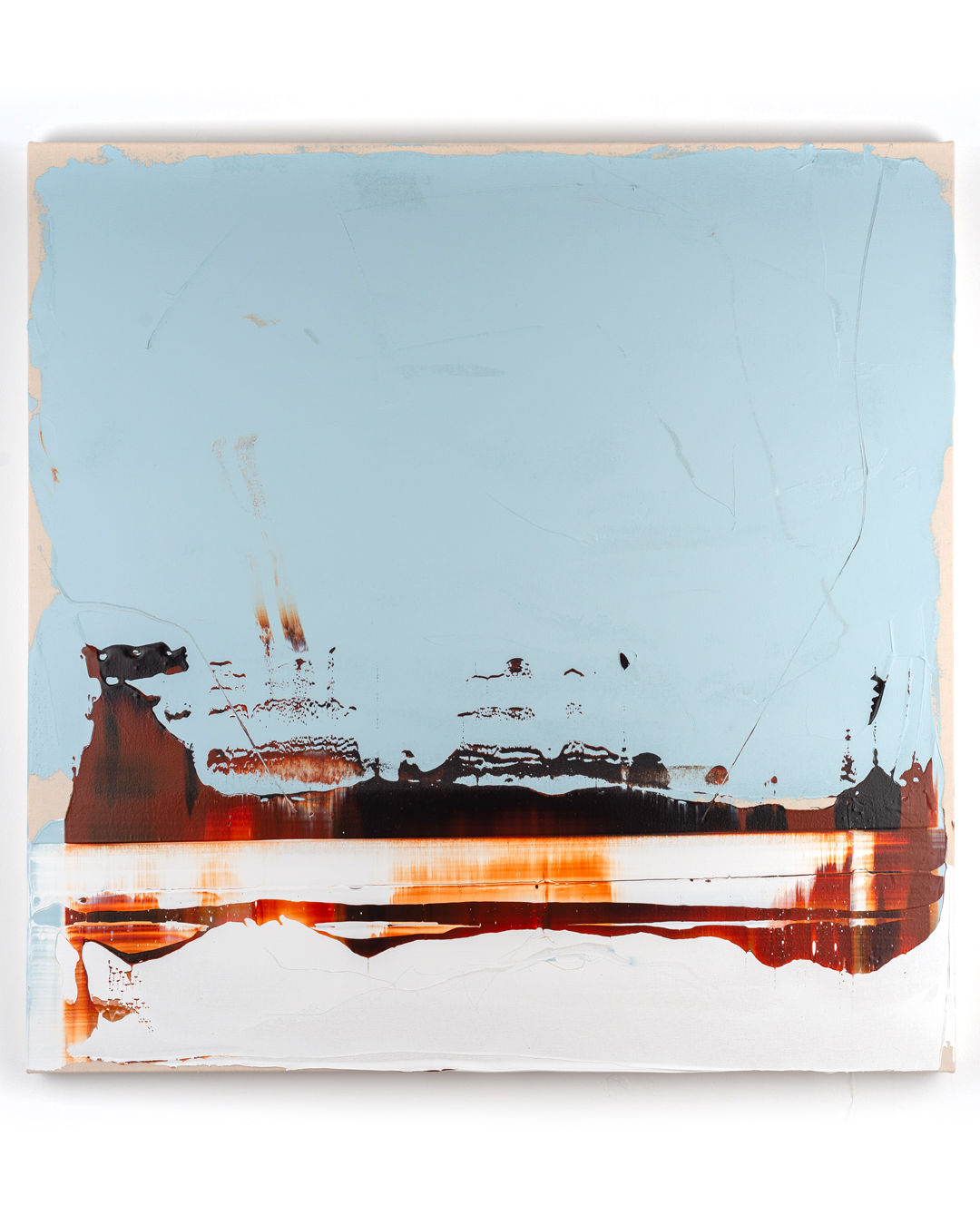 3. Heather Day (Hawaii, 1989- )
I've been watching this artist from California for years. The scope of her work and her love of murals, which include those inside the Google office and collaborations with Facebook and YouTube, really appeal to me. She has a very interesting acrylic painting technique. She dilutes the paint with water and pours it on the canvas to get watercolor effects on a very large scale. You can't help but be fascinated by her use of color and line. I have great respect for artists who use the scale to enhance their work. How Heather goes beyond the studio and works with the surroundings, space and architecture of interiors and exteriors is impressive!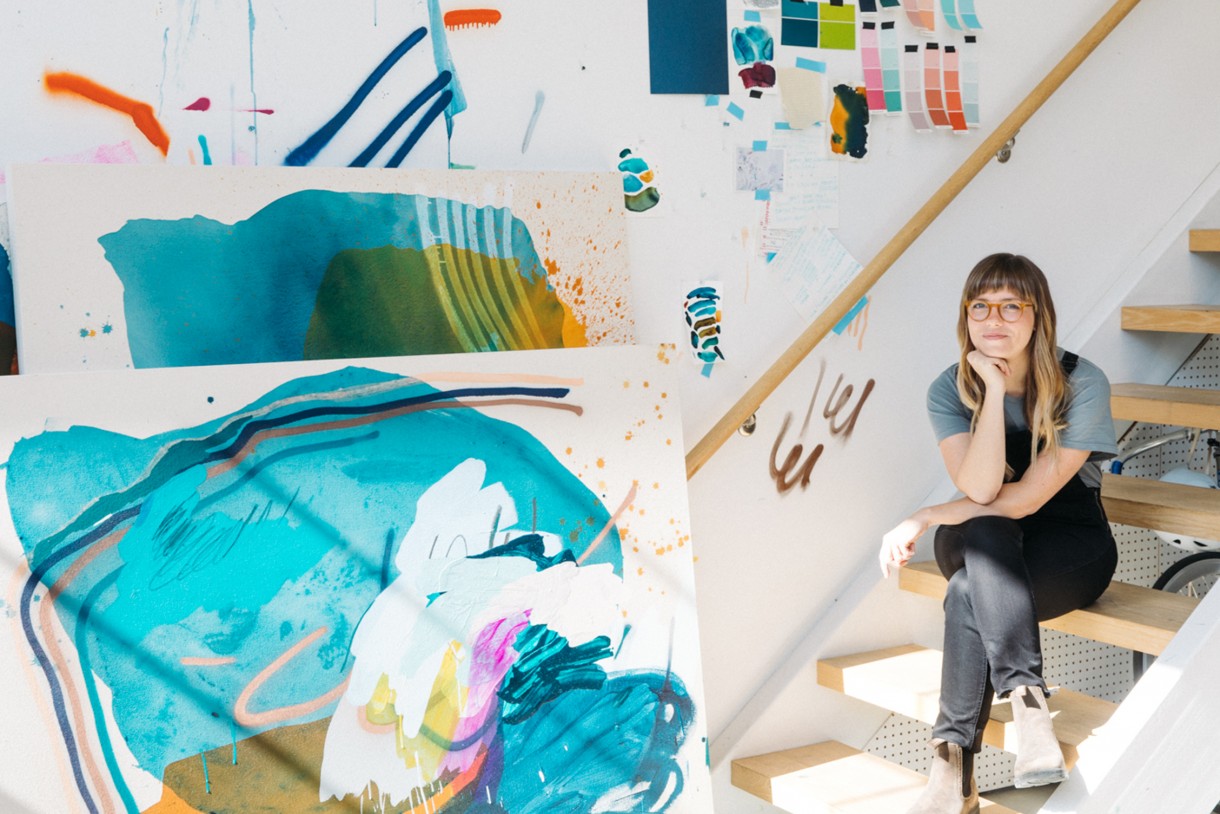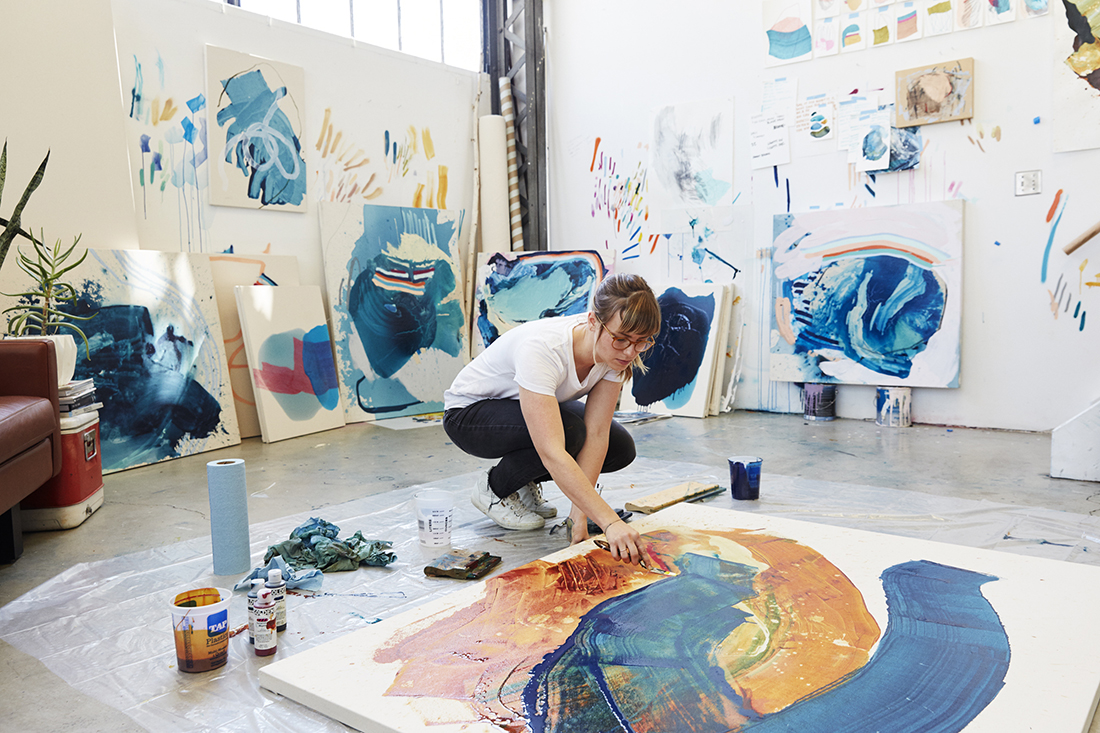 4. Julie Mehretu (1970- )
To be honest, I'm drawn to the stories of women abstract artists. When I read their biographies, it's like I start to believe in myself more. One of them, Julie Mehretu, is a contemporary artist of Ethiopian origin. Her paintings are fascinating and dynamic, yet disturbing at the same time. Her paintings are like watching a silenced television show that's transmitting multiple conflicting media that's becoming alarming but is impossible to tear your eyes away from. Julie expresses, through lines and objects on canvases, her difficult past dealing with her emigration and all she encountered.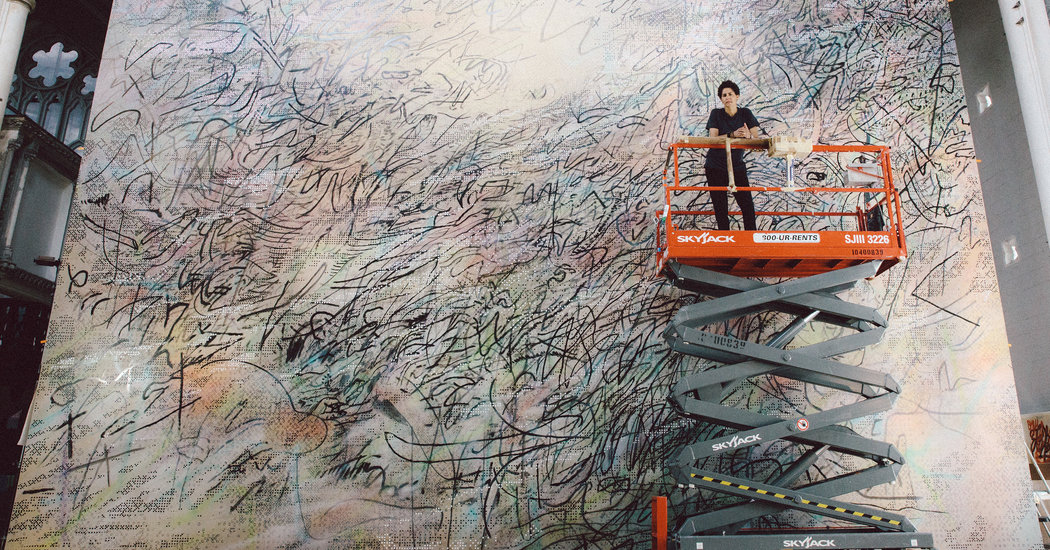 5. Pava Wulfert (Colombia, 1974 - )
I didn't even need to study the biography of this artist; his paintings speak for him. I can say for sure that Pava's work influenced my own. He wasn't the first to take geometric, abstract backgrounds and non-primed canvas as a basis, but it's the WAY he does it. I can look at that blue forever! Seriously, I'm almost crying. Pava was born in Ibague, Colombia and started drawing at the age of four. He is inspired by Kandinsky and everything that is "around" painting—palettes, brushes, rags. He uses infantilism in his works as a reflection of modern society. His work is so naive, yet disturbing.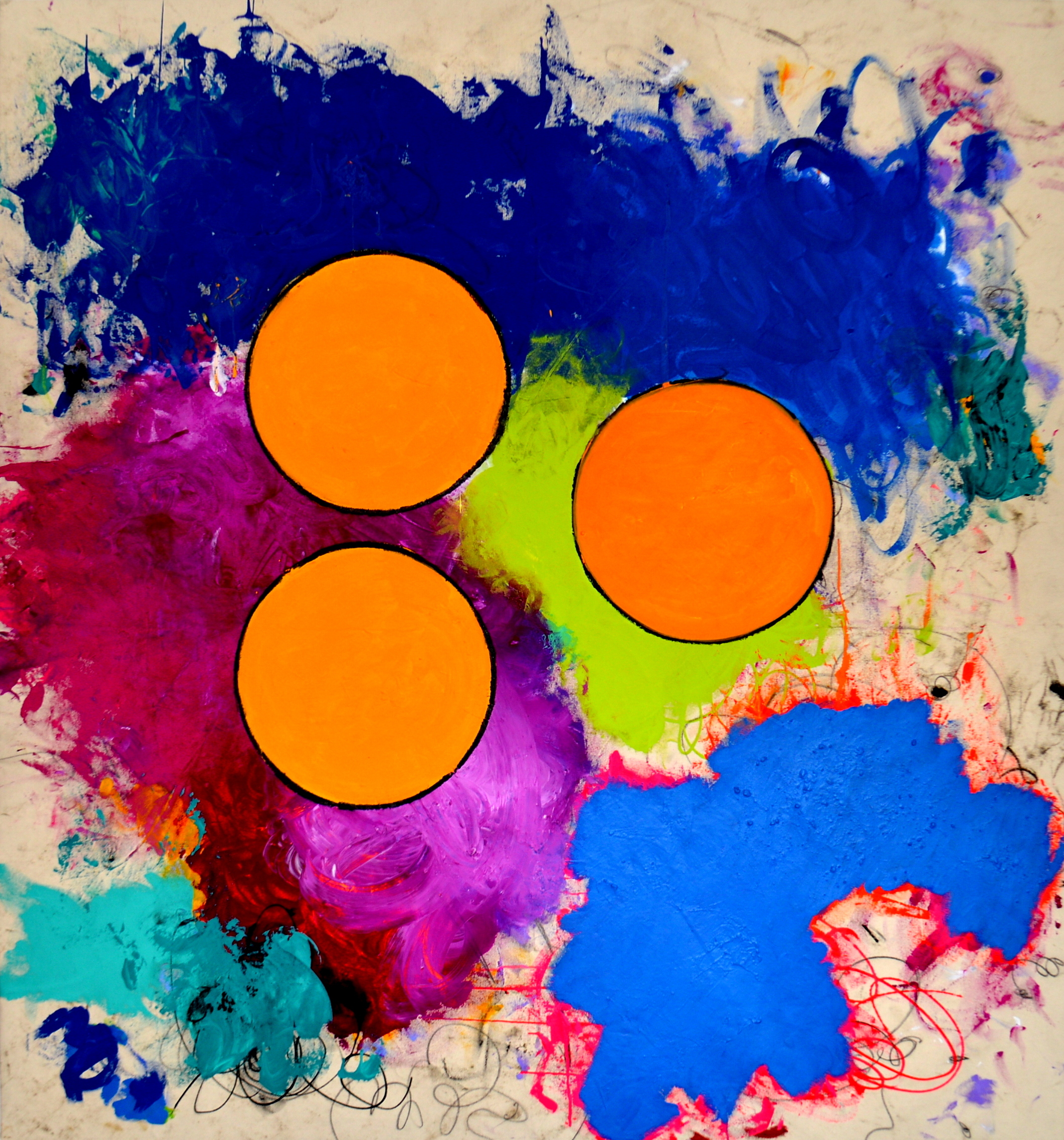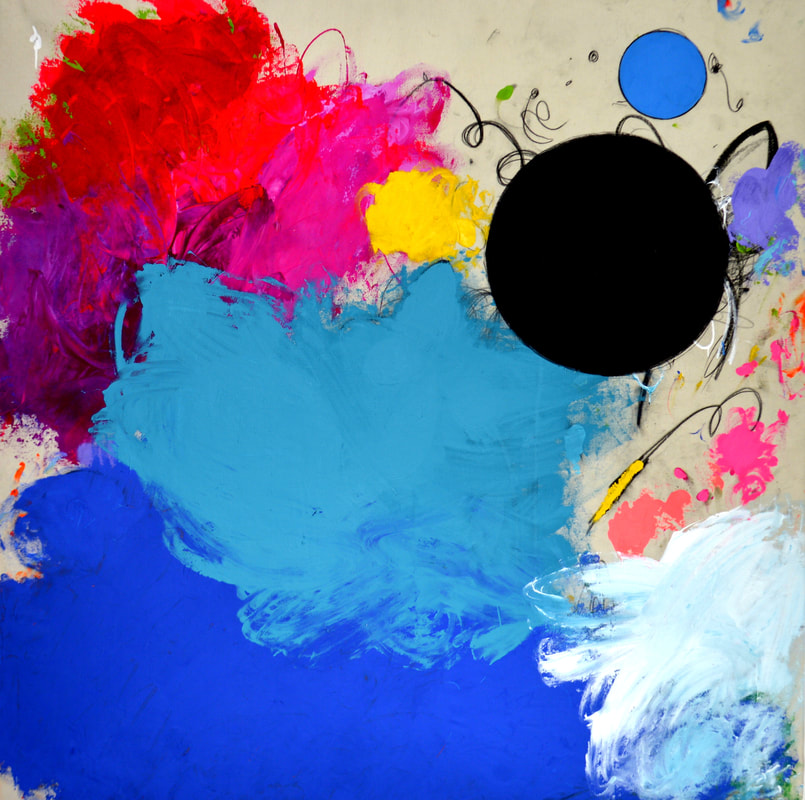 6. Mary Weatherford (California, 1963 - )
An interesting example of the interaction of light in painting that has inspired me is the art of Mary Weatherford. She works with neon, which is considered a non-standard material for painting. Mary's works are a combination of installation and painting. She works with acrylic paint and just like Heather, uses a watercolor feeling in her application of color. Creating large abstract paintings, she adds a glow to the canvases using neon tubes. It looks amazing and catches the eye. It's important to pay attention to her color combinations and how the addition of neon helps the painting work. In my opinion, abstract art needs space and large canvases so paintings can transfer more power to the viewer. And Mary's doing great at that.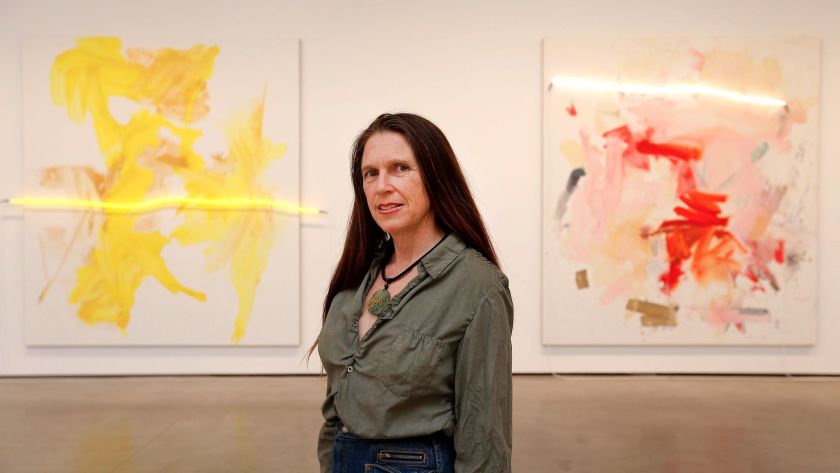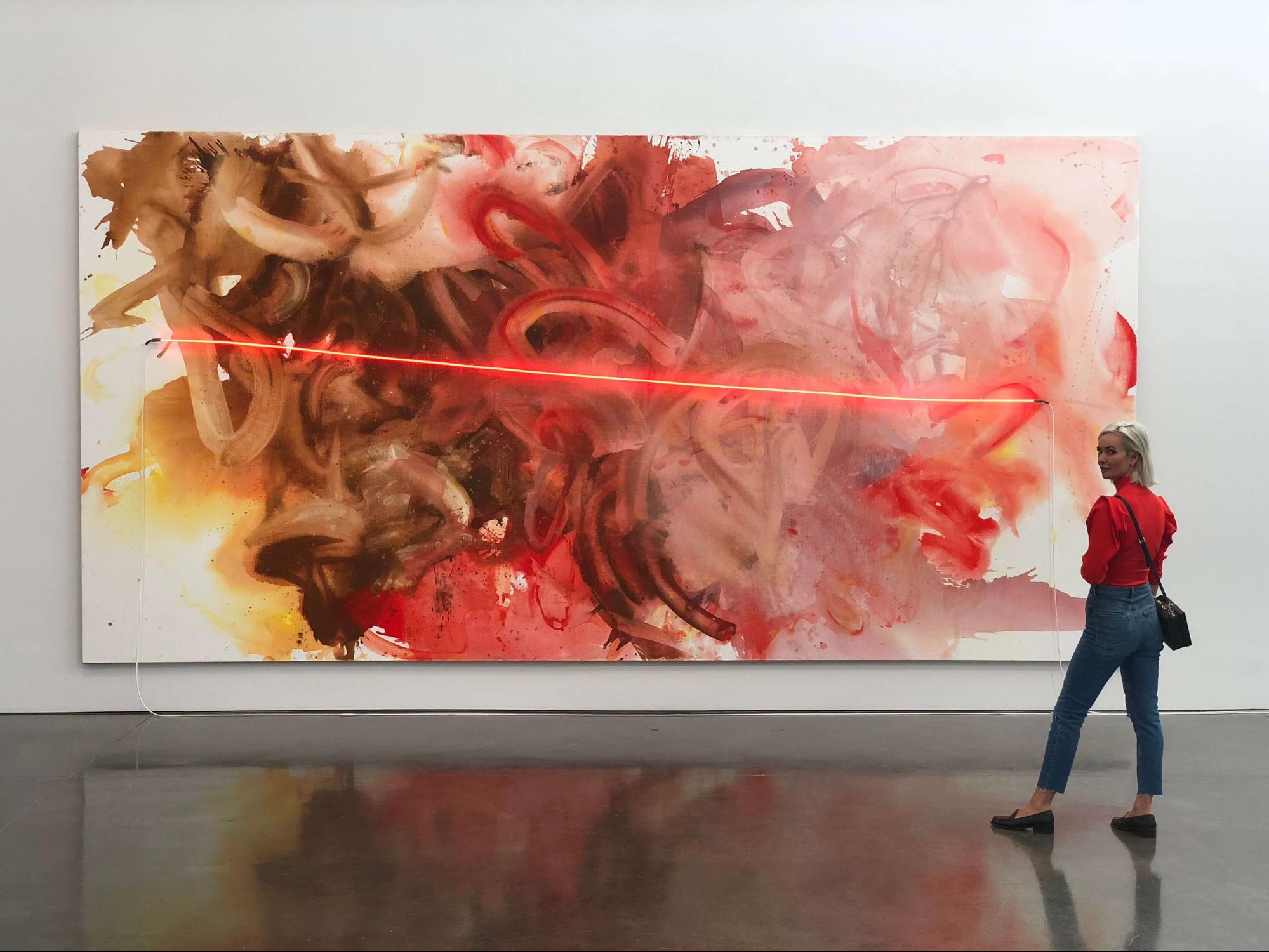 7. Venera Mor (Russia, 1991 - ) 
An architect by training, this young painter from Russia just recently (2017) began her career as an artist but is already a success! Venera Mor creates very small paintings, but even I, a lover of large scale, cannot take my eyes off the acid colors, compositions and spots. Venera is an intuitive artist and splashes out all her emotions on the canvas, which is very appealing to me. That's probably why I feel so strongly about her paintings. Her experience as an architect gives her a great sense of composition. And, as you can see, she is perfectly at ease with these acid shades.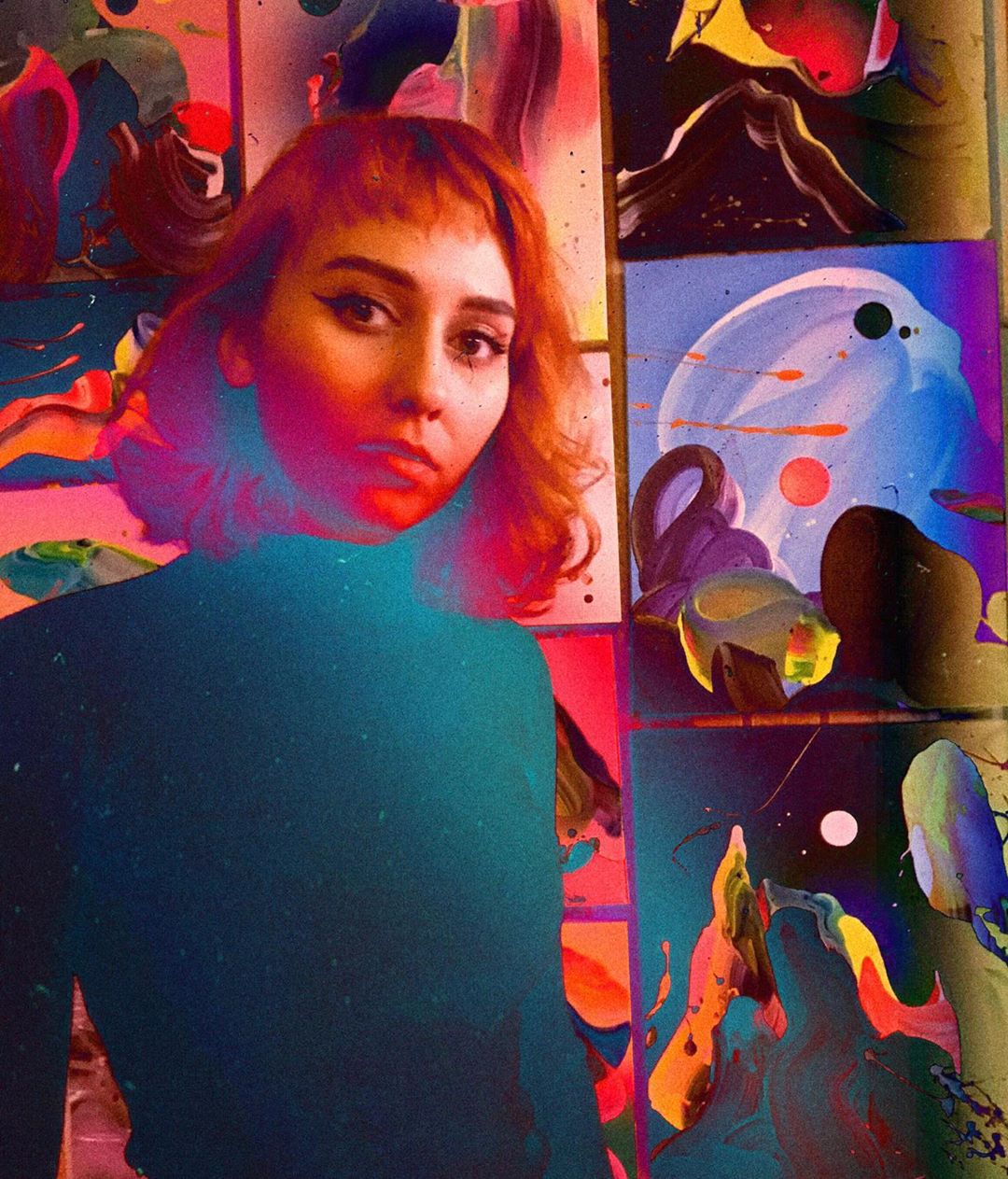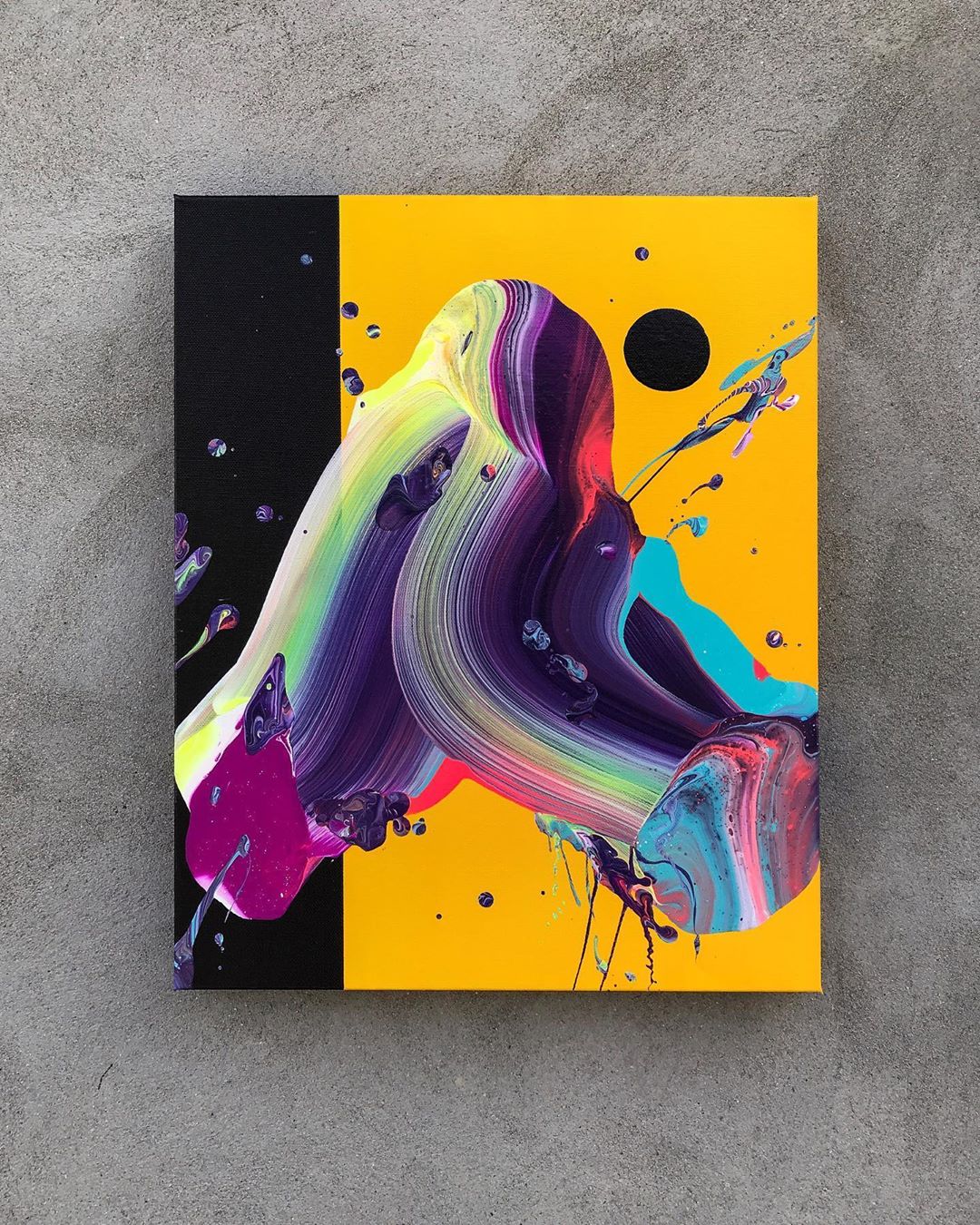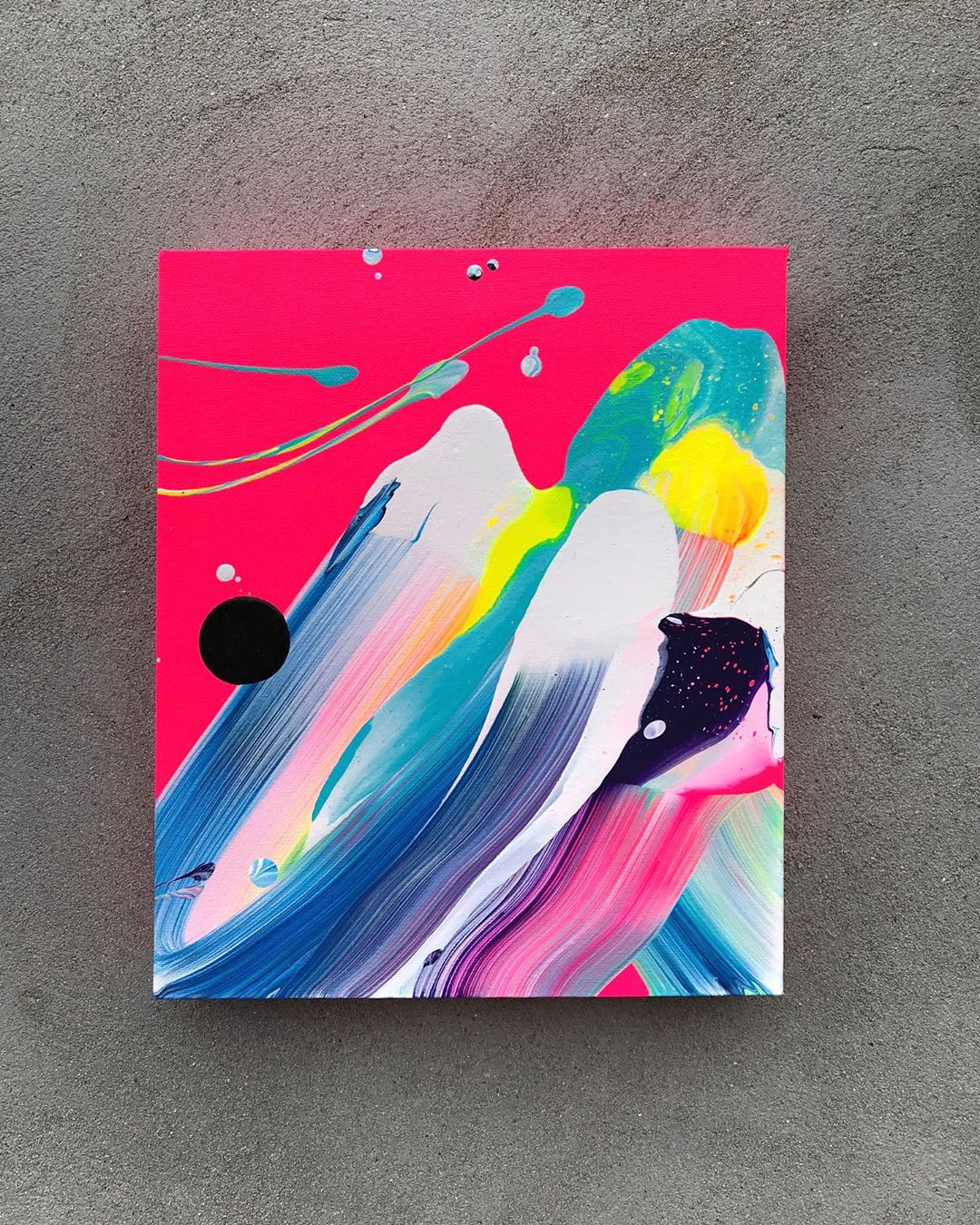 8. Pokras Lampas (Russia, 1991- ) 
Pokras Lampas is an artist, who started with street art and calligraphy and created his own style called "calligraphotourism." I wouldn't call him an abstract artist, but he clearly promotes the ideas of Malevich and Kandinsky, the founding fathers of the Russian avant-garde and abstract art movement. He works on everything—canvases, walls, murals, cars, clothes, phone cases— and participates in all sorts of collaborations with famous brands. The way Pokras transforms letters into whole compositions and paintings is remarkable as he bathes roofs and walls with paint using giant mops. Calligraphy has always been considered a more traditional and classical form of art, but Pokras was able to update and transform it and make it a tool for implementing modern and daring creative ideas.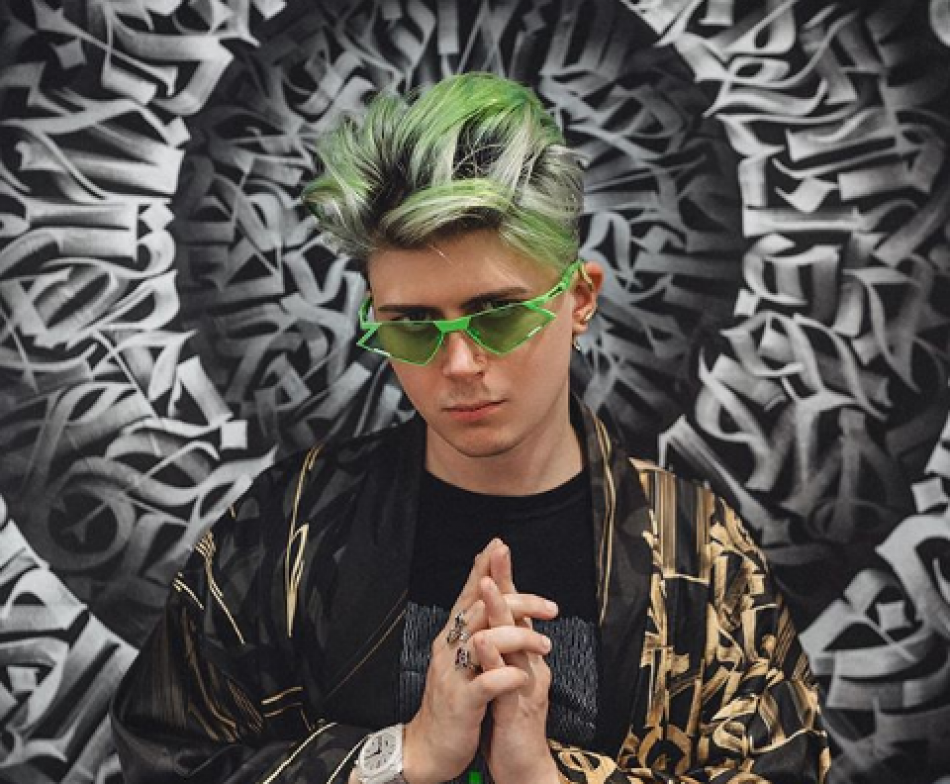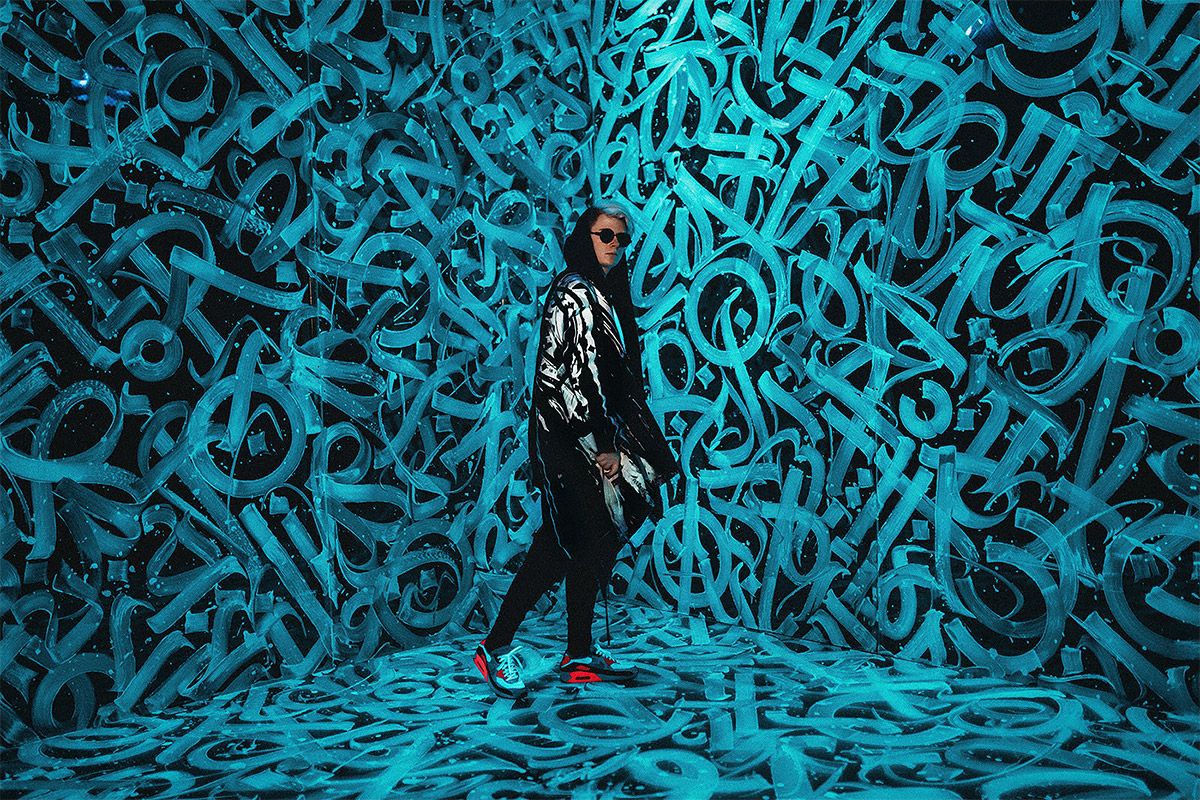 9. Zahar Kudin (1986-2019)
I would like to complete this list of abstract artists with Zakhar Kudin, who claimed he was engaged in neuro-art, not painting. This artist could hardly see with one eye and this greatly influenced his paintings. Zahar is also the youngest artist to have a painting donated to the National Art Museum of Belarus during his lifetime. Zakhar was always in search of new forms and ways to show what he saw and felt. His last works were painted on sawn plywood. He believed his paintings could change people. Zahar created works that transferred what he saw with his limited eyesight to the viewer.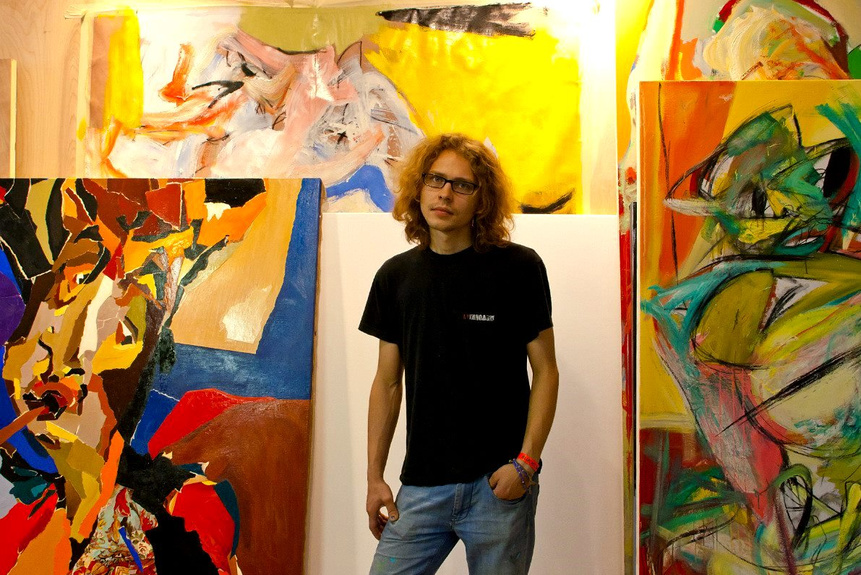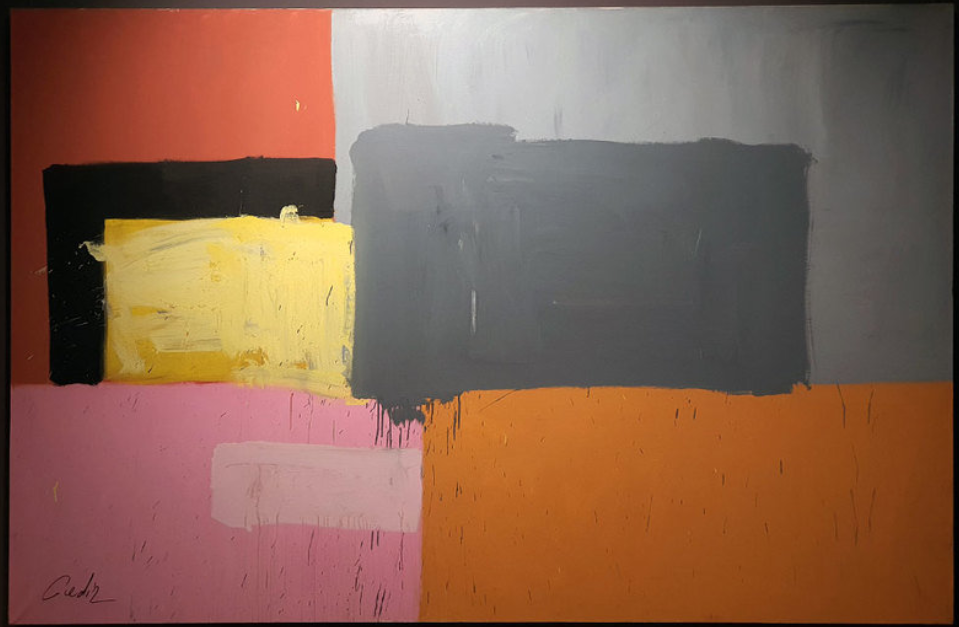 I recommend that everyone try to look as much as possible at contemporary artists and study their work. If you've never considered contemporary art and have found it confusing or hard to understand, the main thing to remember is not to try to analyze what you are seeing immediately. Instead, stop, look and listen to your feelings. Ask yourself what emotions does this picture cause? What do you like? What don't you like and why? Asking yourself these questions will help you understand what the artist was trying to convey. Most importantly, enjoy it!