Although we are in the midst of winter, that doesn't mean this month's art gallery spotlights aren't oh-so-hot! Welcome to ArtSeen, where it's not just about being in the art scene, it's about being seen. Artists need not fret about this not happening during the quarantine, though. While many museums and galleries have temporarily shuttered their doors due to local health restrictions, others are still thriving during the pandemic or giving art aficionados the option to enjoy their offerings via the internet. Here's a roundup of some of this month's outstanding exhibitions throughout the United States.
"Through the Looking Glass"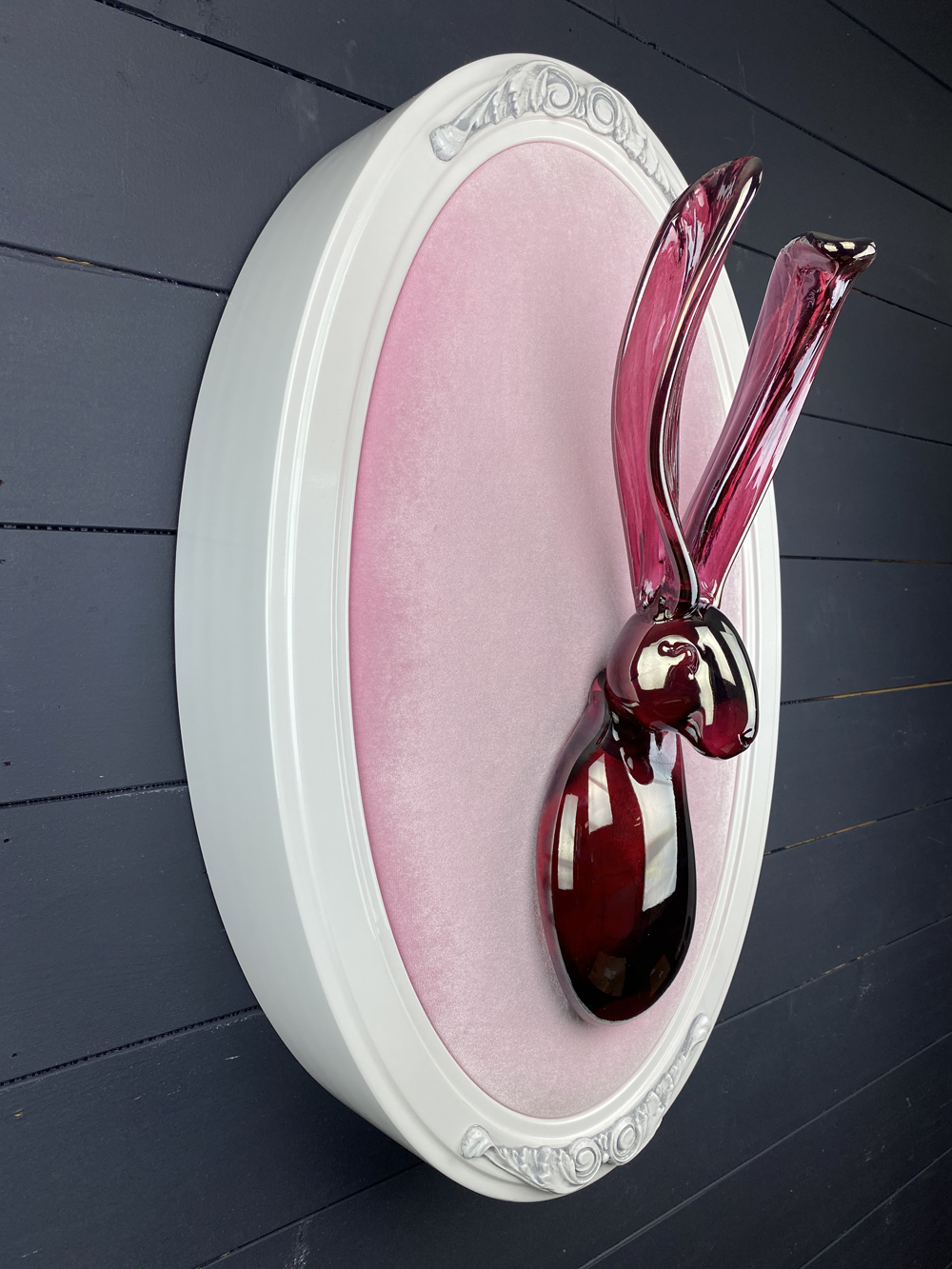 Hunt Slonem exhibition piece, credit New River Fine Art and Hunt Slonem
WHO? 
International artist Hunt Slonem.
WHAT? 
Slonem continues his investigation of flora and fauna with the world premiere of his new collection, "Through the Looking Glass," featuring butterflies, birds, and bunnies in casted bronze, neon, blown glass, and multimedia-based artistry.
WHEN? 
Running now through February 21, 2021
WHERE? 
New River Fine Art, 822 East Las Olas Boulevard, Ft. Lauderdale, FL 33301
www.newriverfineart.com
Tel. 954-524-2100
WHY BE SEEN AT THIS SCENE? 
The fact that globally revered Slonem—who shot to fame in New York during the 1970s—decided to launch this collection in Fort Lauderdale is quite unique. His work is featured in more than 80 collections throughout the world including such prestigious locations as the Solomon R. Guggenheim Museum and The Metropolitan Museum of Art. New River Fine Art President Lisa Burgess says: "With this decision, he is actively acknowledging the integrity and respectability of the South Florida Art Market, and spotlighting the vibrant and strong collector base that flourishes outside of New York." Also, the bunnies are simply adorable, and we need as many adorable bunnies as we can find in 2021. 
"Open Storage"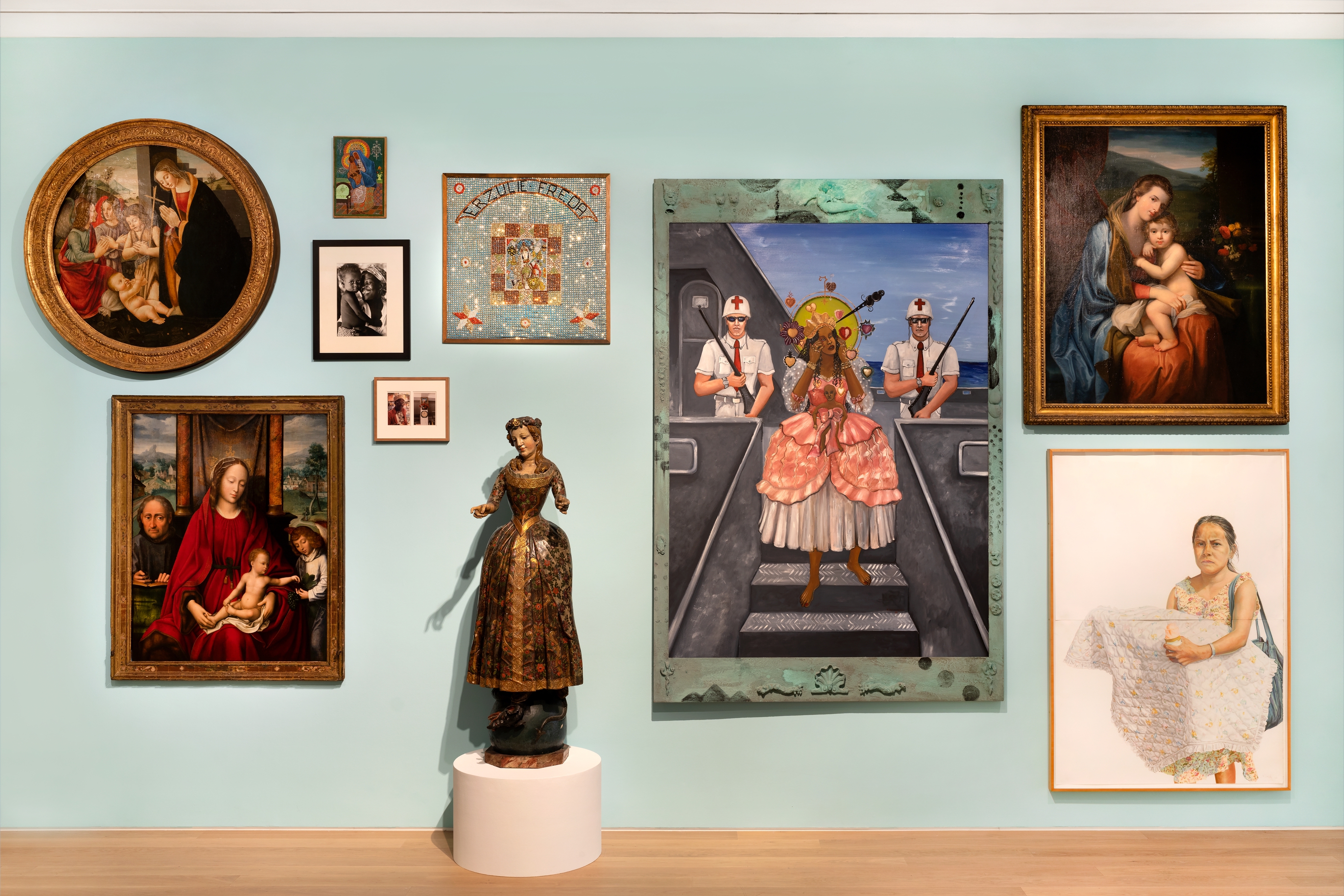 Installation view of "Open Storage" at The Bass, Miami Beach, 2020
WHO?
A variety of artists, including Sanford Biggers and Edouard Duval-Carrié.
WHAT? 
More than 70 pieces from The Bass's collection as well as works on loan are on display for this exhibition, which explores common themes used throughout art history, up to the present. These include the connection between spiritual and everyday life, as well as maternity and the divine feminine. Various media such as photography and painting, as well as three-dimensional pieces from the 15th and 19th century, installed in dense, salon-style groupings, are part of this collection.
WHEN?
On long-term view
WHERE?
The Bass, 2100 Collins Avenue, Miami Beach, FL 33139
www.thebass.org
Tel. 305-673-7530
WHY BE SEEN AT THIS SCENE? 
Some of these pieces are on display for the first time in a decade. It also has historical works from The Bass's founding collection. Might as well catch them before they're locked back in the vault!

"Paula Wilson: On High"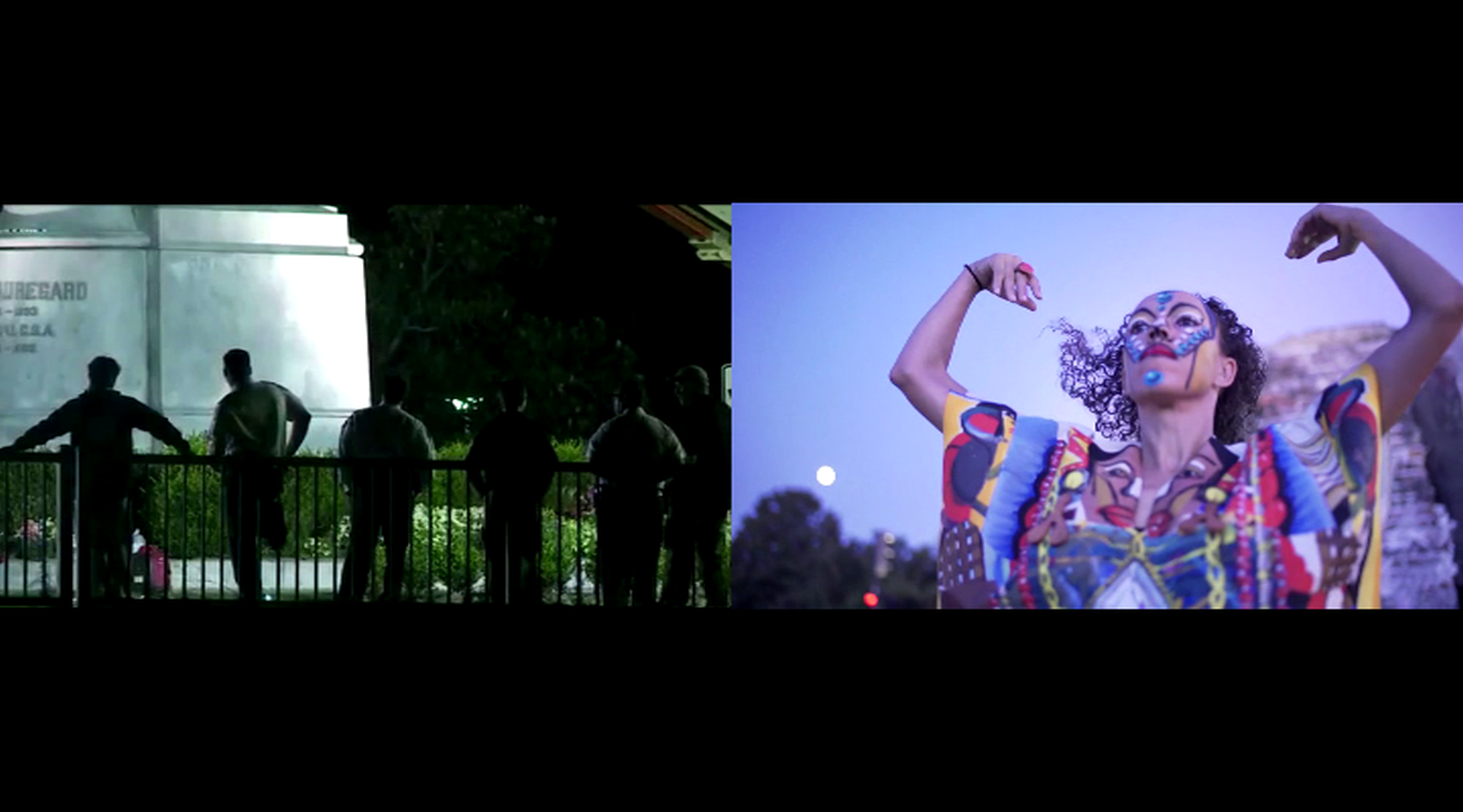 Paula Wilson, still from "Living Monument" (2017)
WHO?
Paula Wilson, who received a Columbia MFA, is known for her multimedia practice which mixes video, print, textiles, and paint. Wilson is repped by Miami's Emerson Dorsch Gallery.
WHAT?
"On High" features Wilson's 2017 "Living Monument," which is a one-minute, two-channel video. On one screen viewers will watch online videos of the removal of Confederate General Beauregard's equestrian statue in New Orleans. On the other screen, you will catch Paula's covert performance atop the plinth before she was forced to leave the area by officers. The dance is inspired by the jazz funeral tradition of Second-Line Parades in New Orleans. The hand-painted tunic she wore for the performance is also on display in the exhibition.
WHEN?
Now through February 13, 2021
WHERE?
Locust Projects
3852 North Miami Avenue, Miami, FL 33127
www.locustprojects.org
Tel. 305-576-8570
Open Wednesday to Saturday from 11 a.m. to 5 p.m., by appointment only
WHY BE SEEN AT THIS SCENE?
If you're seeking art with a sociopolitical message then you'll certainly want to check out "On High," as it documents part of the movement to remove Confederate figures at major U.S. government landmarks. The exhibition also features "Salty & Fresh," a video done back in 2014, which is accessible through a QR code. The whole concept is a nod to the act of looking through screens, which has been a dominant part of our lives since the beginning of the pandemic. 

"Pantheon"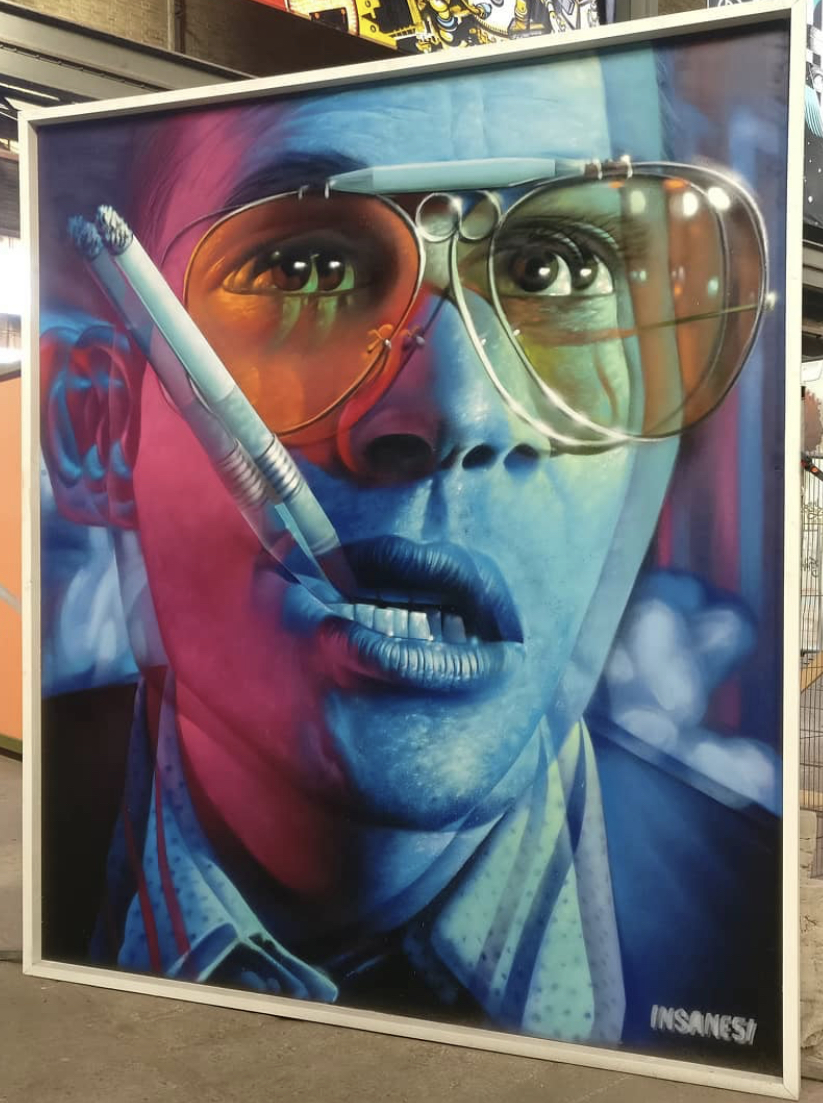 Archive photo of work by Insane 51
WHO?
Artists like Belin, DOES, Insane 51, Arsek & Erase, Aches, and Sake's works shine in this exhibition.
WHAT?
"Pantheon" brings the streets to the gallery. This exhibition features a number of pieces by renowned street artists from all across Europe including Spain (Miguel Ángel Belinchón Bujes aka Belin), the Netherlands (Joos van Barneveld, better known as DOES), Greece (Insane 51 and Sake), Bulgaria (duo Jelio and Georgi Dimitrov, aka Arsek & Erase) and Ireland (Aches). If graffiti art, graphic design, and sculptures are your thing then "Pantheon" is calling your name.
WHEN?
Attend the exhibition's free inaugural event (no tickets necessary; open to the public) on February 12 from 6 p.m. to 9 p.m.  "Pantheon" runs until March 27.
WHERE?
WYN 317 Gallery
4320 N.W. 2 Avenue, Miami, FL 33127
www.WYN317.com
Tel. 305-761-1116
WHY BE SEEN AT THIS SCENE?
Street art truly captures the spirit of Miami's downtown arts district. This fresh crop of artists represents the next generation of this scene that is certainly bound to go down in history. Their cool concepts, evocative of the club scene, comic books or even music videos, make their work even more fun to look at. If you've taken this genre's pieces for granted—as some of them may live on the sides of buildings—then it's time to change your perspective. Sculptures such as DOES' "BRIQUE No2 'Insight'" and "BRIQUE No7 'Akosua'" cost a whopping 5.000 and 16.000 euros, respectively (approximately $6,039 and $19,000 dollars). Those are certainly not bargain prices you are going to find on the clearance rack!
Whether you're on the northeastern corner of the United States or down south walking on the sizzling sands of South Beach, art galleries are still accessible throughout this time of the year. Remember to contact each of the locations or visit their websites for any last- minute schedule changes. Don't forget to wear your face mask, and put on comfy shoes before heading out the door, because you will certainly be doing a lot of walking once you get to these locations. Most importantly, however, have fun!