We are almost halfway through the summer so OF COURSE, this roundup of art gallery exhibitions is sizzling hot! Put the barbeque grill to rest and go check out this week's edition of ArtSeen, where it's not just about being in the art scene, but also about being seen!
"Overboard"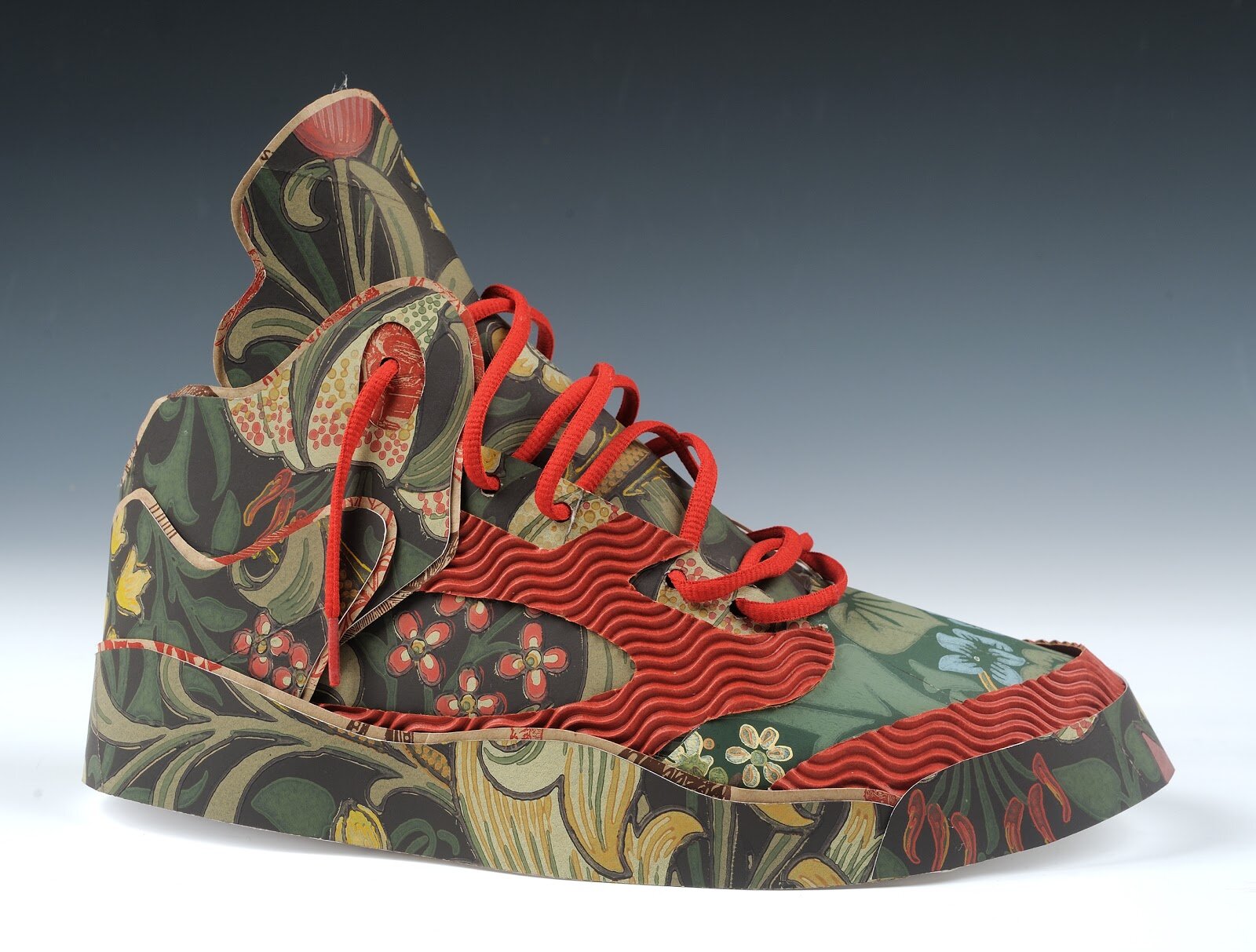 "Overboard" William Morris sneaker. Photo by Greg Staley

WHO?
Artist Andy Yoder graduated from the Cleveland Institute of Art and also went to the Skowhegan School of Painting and Sculpture in Maine. He is known for using domestic objects as common denominators of people's personal environment. He then alters them to question fears, attitudes and even unwritten rules which compose the environment and citizens' behaviors in it.   
WHAT?
It was 1990 when a major storm resulted in five shipping containers falling off a freighter, dumping 61,820 Nike sneakers into the Pacific Ocean. This incident became known as "The Great Shoe Spill of 1990." Once they came to shore off the Oregon and Washington coast, beachgoers began collecting and reselling them.

The incident eventually became the subject of an important study monitoring ocean currents that gained major media attention. While researching ideas for his installation in CulturalDC's Mobile Art Gallery, Andy Yoder learned about the incident. He decided to run with this idea and "Overboard" slowly came to life. 

Eventually more than 220 sneakers, made out of such recycled materials as bags, posters and boxes, were confected for the exhibition. Each of these shoes is a version of Nike's iconic Jordan 5 sneaker. "Overboard" not only examines the sneakerhead culture but also capitalist consumer culture's impact on the environment.  

WHEN?
Although the actual physical installation has ended, you can still enjoy the virtual gallery tour "in perpetuity" online, according to CulturalDC's reps.

WHERE?
Visit https://my.matterport.com/show/?m=PPwyKNjoTWr to check out the virtual gallery tour which includes videos of Andy giving the background story behind his sneaker designs.

WHY BE SEEN AT THIS SCENE?
First of all, you can enjoy this exhibition from the comfort of your home for free. The other cool thing about it is that you can enjoy it in virtual reality using appropriate headsets such as the Oculus Quest. Lastly, the coolest part about this exhibition is that you can also buy the sneakers displayed online at the "Overboard" Jordan 5's store at https://www.culturaldc.org/mobile-arts/andy-yoder/shoe-sales 

"Photo Flux: Unshuttering LA"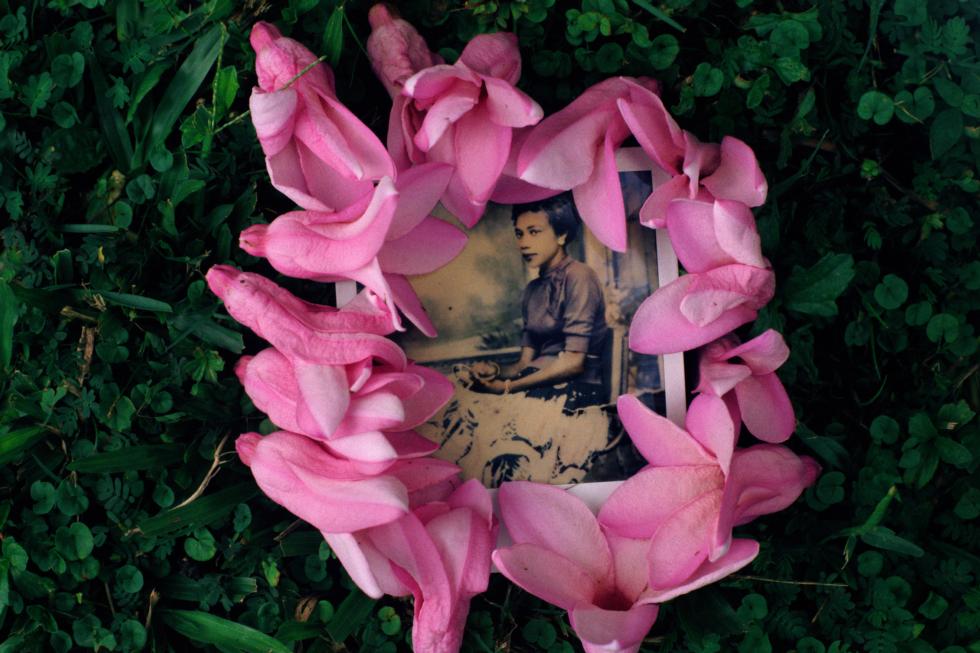 "Coronation of a Black Queen" by Albert Chong

WHO? 
Various artists' works are on display in this exhibition including George Rodriguez's "Untitled (car and dog on Dozier)," a historic image capturing California's Latino car culture. Also on view is Pamela J. Peters' "Viki Eagle at Union Station," which breaks down the stereotype that people from the indigenous community are immobile. Todd Gray's "Support Systems" has the artist responding to the institutional subjugation of black men—joining other artists who have made the same statement. The image was used as a form of protest at Los Angeles' Exposition Park during the 1984 Olympics.
WHAT?
This exhibition features artists who have revolutionized the world of photography by showcasing their identities, narratives and aesthetics. Curated by jill moniz, the exhibition highlights artists who are traditionally under- or mis-represented by the Getty. They also serve as a base for the emerging artists part of Getty Unshuttered, an educational arts program started in 2018. The program aims to be a catalyst for teenagers to connect, amplify their art and create portfolios focusing on social topics they relate to such as LGBTQ+ pride, hypermasculinity and even Black identity, amongst other topics. 

WHEN?
"Photo Flux: Unshuttering LA" is open now until Sunday, October 10th, 2021.

WHERE?
Getty Center
1200 Getty Center Drive
Los Angeles, California, 90049
Tel. 310-440-7300

Admission is always free. Parking is $20. More information on admissions and reservations is available at www.getty.edu/visit 

WHY BE SEEN AT THIS SCENE?
The Getty Center is one of the most beautiful museums in all of Los Angeles and has spectacular views of the city. As for this particular exhibition, it is a great way to support the creativity of up-and-coming artists whose works is focused on a variety of social justice issues.
"An Irresistible Urge to Create: The Monroe Collection of Florida Outsider Art"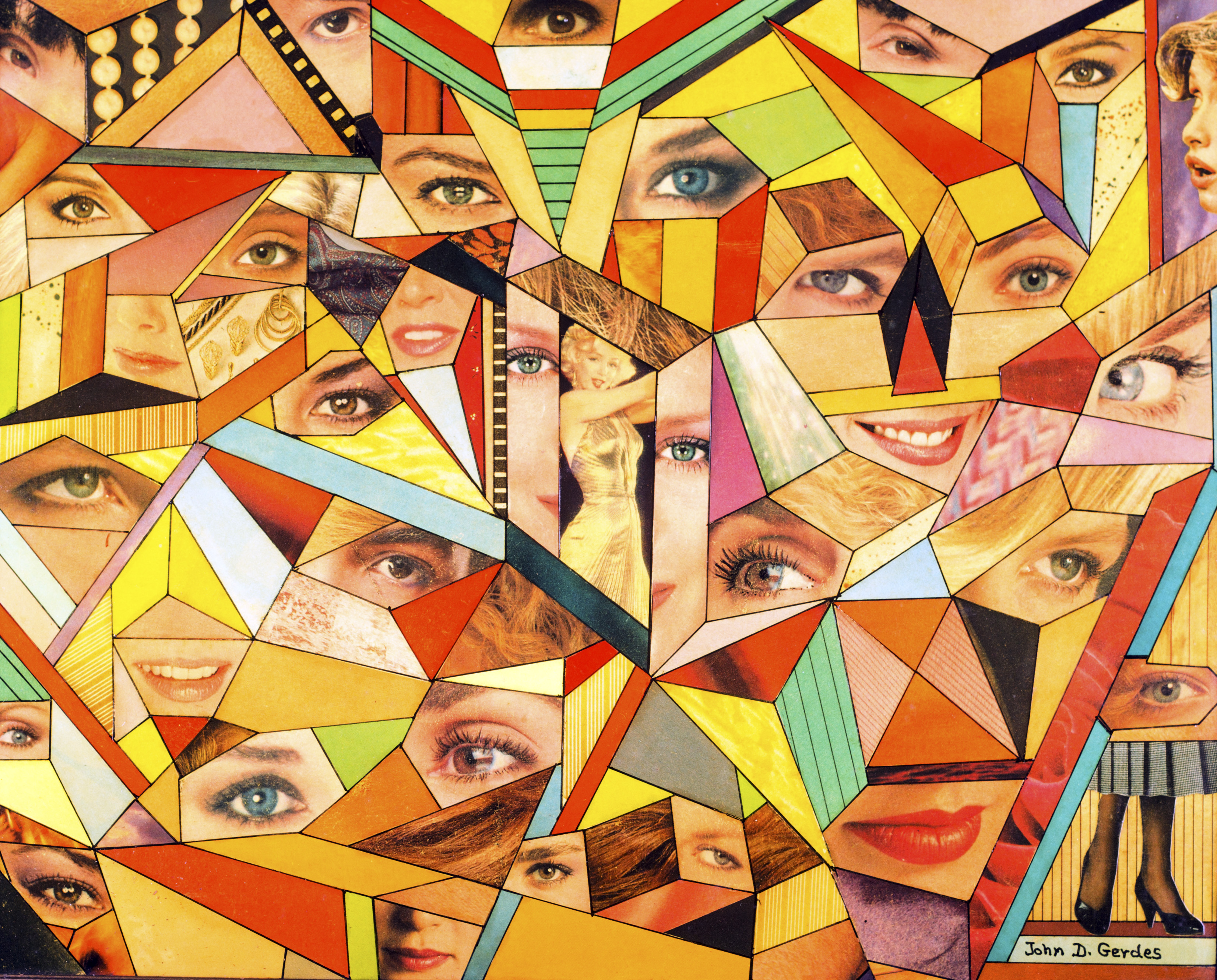 "Looking at You" by John Gerdes. Courtesy of The Monroe Family Collection and the Boca Raton Museum of Art

WHO?
Forty-four Florida artists, including some whose work has never been seen before, form part of this unique exhibition. Artists featured include Alyne Harris, Milton Ellis, Purvis Young, Polly Bernard, George Voronovsky, Joey Smollon, John Gerdes, Aurelia "Mama" Johnson, Sybil Gibson, Gene Beecher, Ed Ott, Brian Dowdall, Ruby "Miss Ruby" Williams, Ozzie Lee "OL" Samuels and Susanne Blankemeier.

WHAT? 
Beginning in the early 90s, photographer Gary Monroe drove throughout the Sunshine State (from Jacksonville all the way down to Key West), for more than 10 years. Gary was on a hunt for what he called "Florida's renegade artists." After collecting and protecting more than 1,000 pieces throughout 30 years by these artists, they have finally been put together, resulting in this exhibition. It's truly interesting to think that Monroe did all of this back in a world when cell phones and the internet were practically non-existent. In order to gain access to these reclusive folks' pieces, not only did he rely on his road map to reach them, but he also had to earn their trust. Can you imagine doing that in 2020?

WHEN?
Check out this exhibition now through September 5th, 2021. It will then travel to the Tampa Museum of Art in November and then to the Mennello Museum of American Art in Orlando, next year.

WHERE?
Boca Raton Museum of Art
501 Plaza Real
Boca Raton, FL 33432
Tel. 561-392-2500

Visit BocaMuseum.org for more details

WHY BE SEEN AT THIS SCENE?
This exhibition proves that what's out is definitely now in. As Gary Monroe said, "None of these artists were trained technicians, yet they each found their own way to technically transcribe their intuitions."

Outsider Art began gaining traction in the early 1900s when psychiatrists studied artists who were institutionalized. Interest in this type of art has "increased exponentially" says Kathleen Goncharov, Senior Curator of the Boca Raton Museum of Art. Why? Turns out mainstream institutions have actually begun celebrating these types of artists!
"Are you feeling inspired to create your next masterpiece after reading this blog? Shop the set below for your next creation