Salvador Dalí may be known as a major figure in the surrealist movement, but he couldn't create such masterful works without one passionate inspiration: His wife, Gala Dalí. Gala was a multi-hyphenate force in Salvador's life as his muse, artist, and agent. She became a fashion icon who also inspired others in the surrealist movement. Gala enjoyed being in the company of this mostly male-dominated world, connecting with them without depending on them. In the course of their more than five decade-long marriage, she was depicted in many of the eccentric artist's paintings, all while entertaining her own peculiar way of living her life until the very end.
Gala was born in 1894 in Kazan, Russia and was introduced to great Russian writers at an early age. Her family moved to Moscow at one point, but she went to a sanitarium in Switzerland when she began suffering from a suspected case of tuberculosis at age 17. At this sanitarium, she met Eugène Émile Paul Grindel, a writer who wasn't sure of his talent. She convinced him to pursue his passion, and he became known as Paul Éluard, a famed writer and a founder of the surrealist movement. Eventually, she convinced Éluard's parents to let her move into their family home, and they married in 1917. During this time, Gala became entrenched in the surrealist movement. Her husband even became friends with a new, twenty-four-year-old artist named Salvador. At this point, Gala was ten years older than him and completely smitten. Gala later left Éluard (and their daughter) to marry Salvador.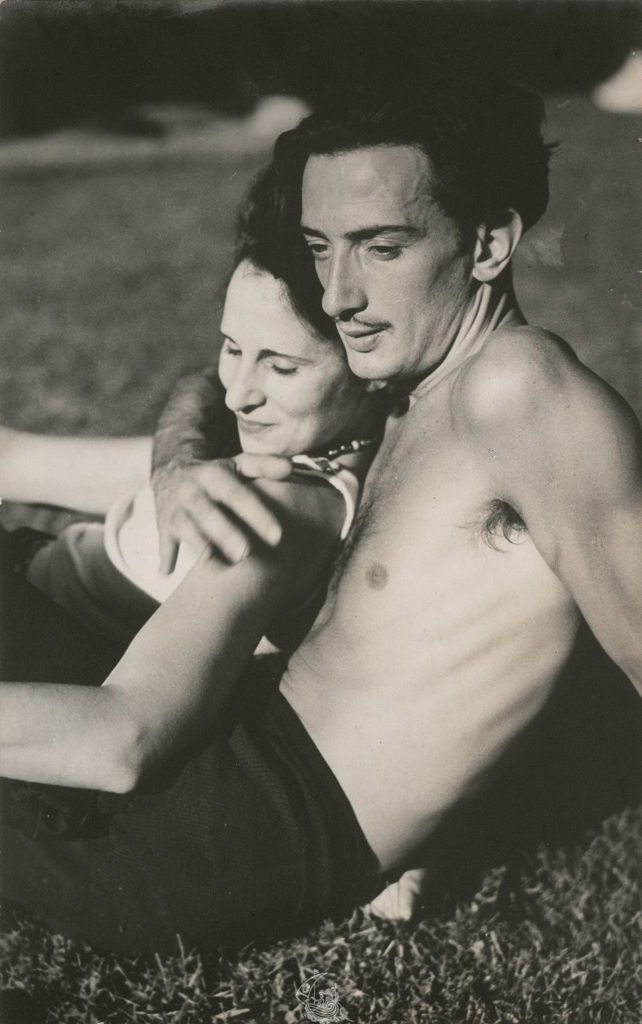 Gala and Salvador Dalí. Found in the Collection of Fundació Gala - Salvador Dali, Figueres. Photo by Fine Art Images/Heritage Images/Getty Images
The new couple became enmeshed with each other throughout the years, and she became his greatest artistic inspiration. Salvador painted her as the Madonna not once, but twice, in addition to creating many portraits. His work, "The Bleeding Roses", depicts Gala after having a hysterectomy, with red roses across her stomach that turn into blood. In turn, she promoted Salvador's work with great enthusiasm. The relationship between the two could also be very unusual. Most notably, Salvador gifted Gala her own Catalan castle, in Púbol, Spain, and Salvador was only allowed to visit by written invitation. This suited Salvador, who was besotted with Gala and would do anything she asked him to do. In fact, he would eventually lock himself in this tower upon Gala's death, drawing the curtains and refusing to eat or drink. He wouldn't let anyone speak her name either, or see friends and family. He wrote in "The Unspeakable Confessions" about the castle in 1973: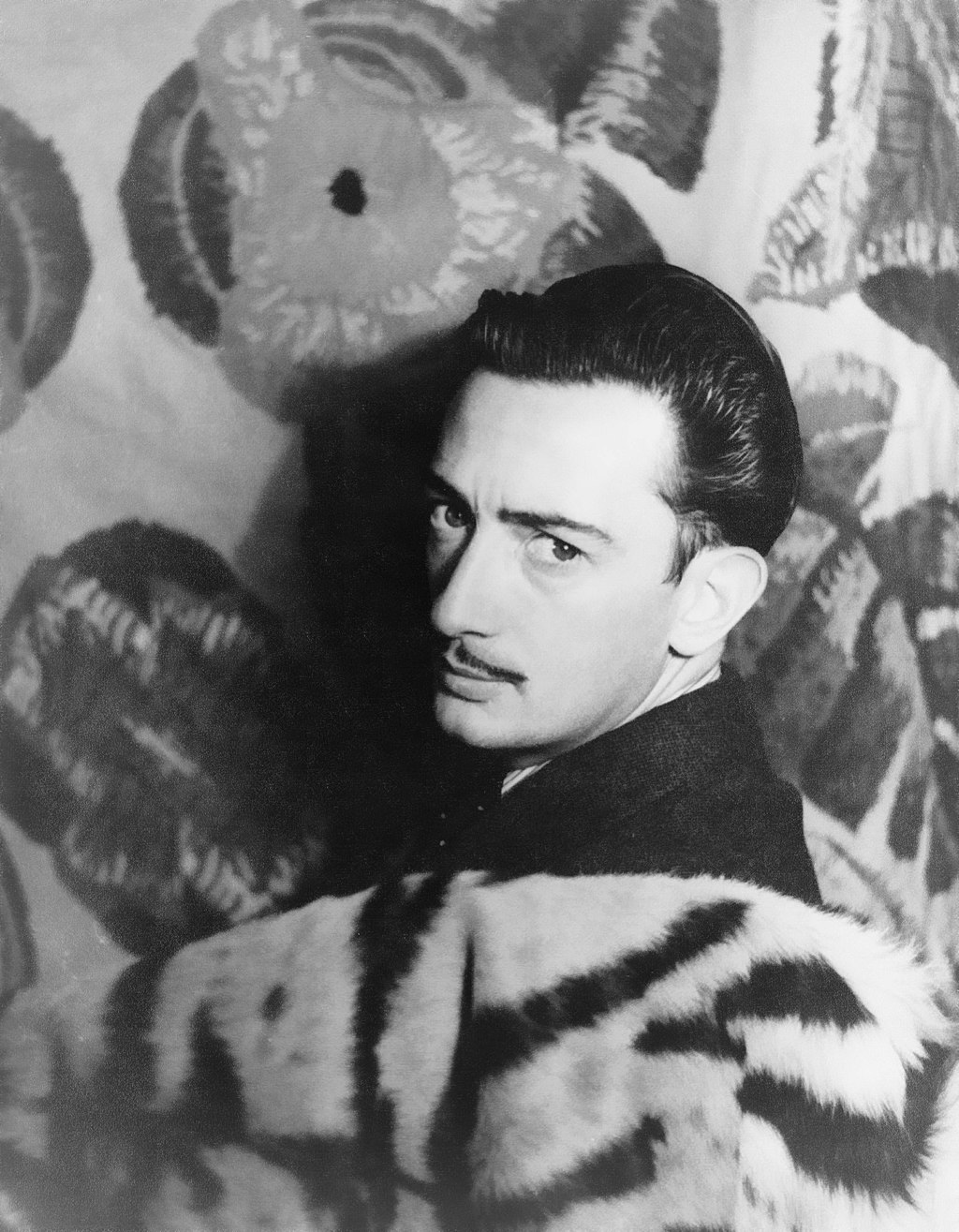 Salvador Dalí, Carl Van Vechten, Public domain, via Wikimedia Commons
"Everything celebrates the cult of Gala, even the round room, with its perfect echo that crowns the building as a whole and which is like a dome of this Galactic cathedral. When I walk around this house I look at myself and I see my concentricity. I like its moorish rigour. I needed to offer Gala a case more solemnly worthy of our love. That is why I gave her a mansion built on the remains of a 12th century castle: the old castle of Púbol in La Bisbal, where she would reign like an absolute sovereign, right up to the point that I could visit her only by hand-written invitation from her. I limited myself to the pleasure of decorating her ceilings so that when she raised her eyes, she would always find me in her sky."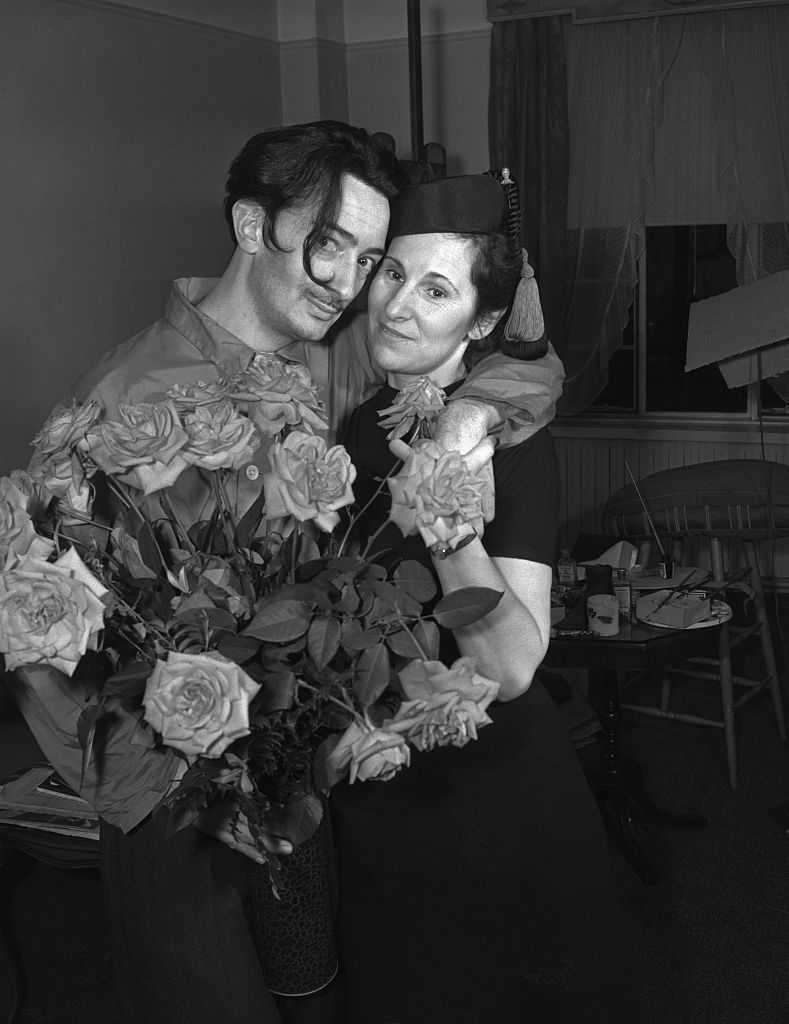 Salvador and Wife Gala Dalí, Getty Images

While Gala inspired Salvador to paint hundreds of works, she was also a complicated personality who didn't get along with everyone. As an article in "Paris Review" states:
"It is easy to imagine the woman who inspired such adoration and devotion from her husband as a gentle, supportive, nurturing type. A figure who posed for him and looked after him and gave him the space to cultivate his talent. The ministering angel to Dalí's cacophonous madness. But a world in which Gala can be cast as a passive motherly companion is a world driven crazy by patriarchy and its assumptions. At her best, Gala was difficult and intense. At her worst, she was nothing short of monstrous. She had no friends and maintained a malevolent distance from her family. Described as 'cruel, fierce and small' and having 'eyes that pierced walls,' she collected stuffed toys but once cooked her own pet rabbit. Her 'demonic temper' asserted itself often; if she didn't like someone's face, she spat at them, and if she wanted to silence someone, she would stub cigarettes out on their arm. Not surprisingly, she was hugely unpopular. Women particularly disliked her. Gala was sexually voracious and had no respect for other people's relationships. Dealers in Paris nicknamed her Gala la Gale—gale means both 'a spiteful person' and 'scabies.' The filmmaker Luis Buñuel, who, with Dalí, made the seminal short film "Un chien Andalou", got so sick of Gala's insults that he once tried to throttle her. In a 1998 "Vanity Fair" article rife with gendered language that now feels blessedly dated, John Richardson, one of Dalí's art dealers in the early seventies, refers to Gala as an 'ancient harridan,' 'an authentically Sadean monster,' a 'demonic dominatrix,' a 'scarlet woman,' and as having 'an appetizing little body, and the libido of an electric eel.'"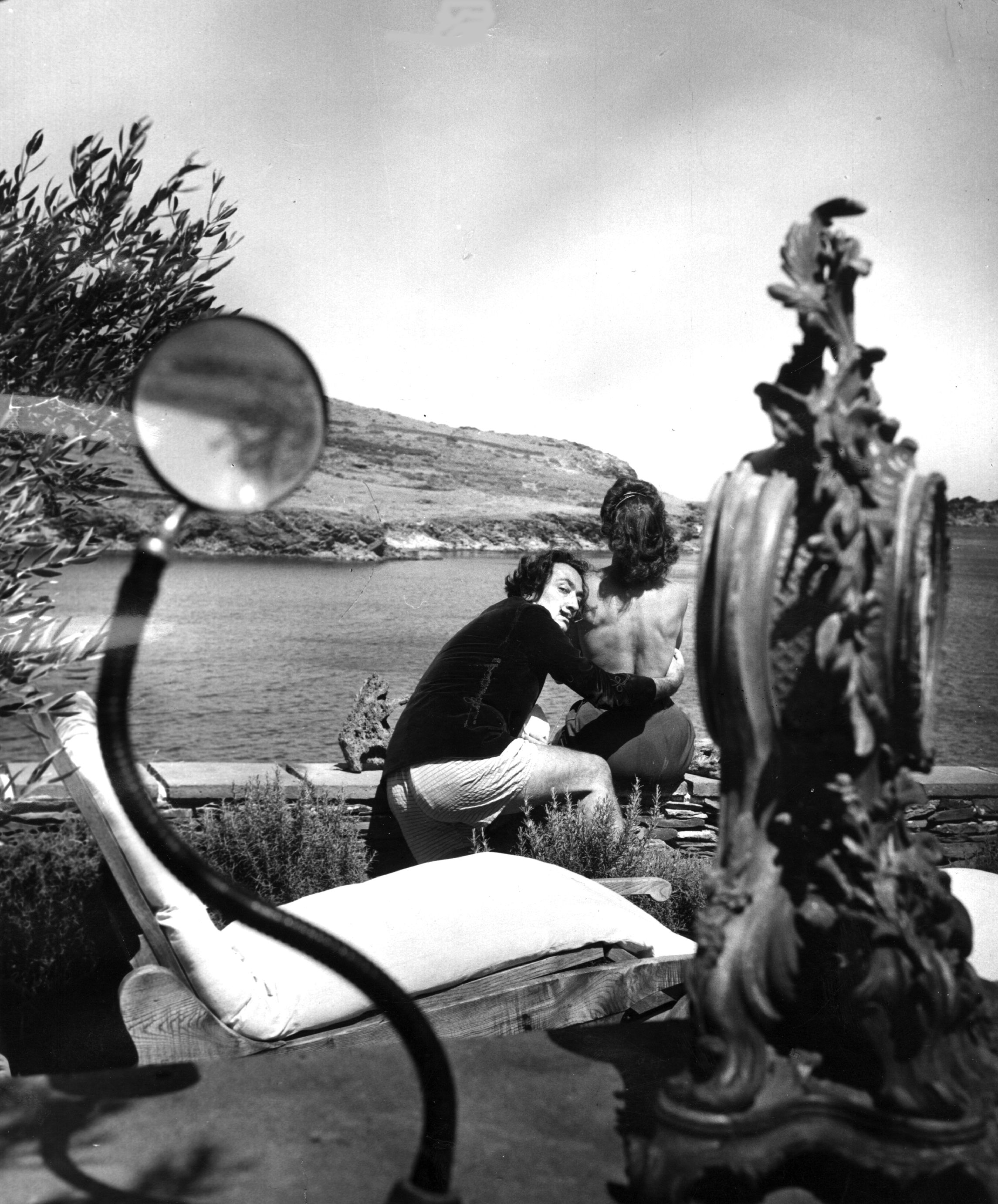 Spanish surrealist artist Salvador Dalí (1904 - 1989) with his wife Gala (1894 - 1982) at the garden of his home in Cadaques on the Spanish Costa Brava. Original Publication: Photo by Charles Hewitt/Getty Images

Gala's place in history has changed over time as strong, independent women have been more properly identified. In a Barcelona exhibition of 315 artifacts, shed a new light on Gala's contributions. Called "Gala Salvador Dalí: A Room of One's Own in Púbol", the 2018 exhibition at the Museu Nacional d'Art de Catalunya in Barcelona showed this more multi-dimensional portrait of Gala through books, postcards, and selections of letters from Púbol. From these and other artifacts, it was seemingly clear that Gala was a willing muse and savvy businesswoman as opposed to a creator. There is no evidence that she physically painted anything, but she was able to carefully craft her own image that inspired Salvador's subsequent paintings.
In 1982, Gala died, leaving Salvador deeply grieving and no longer able to paint. Two years after her death, a fire in Salvador's bedroom left him horribly burned. When he came to the hospital, he was also suffering from malnutrition. It seemed he was unable to eat or drink without his muse. Gala was laid to rest in a tomb Salvador created, which was made to look like a chess board. He would later pass away in 1989 and was buried in his own museum in Figueres, Spain. The legacy that Gala left, was of a muse to artists such as Paul Éluard, Max Ernst, and of course Salvador Dalí, but also a woman of determination, with an enchanting allure and the ability to spot, as well as, nurture talent.
After reading about the intriguing Gala Dalí, are you feeling inspired to create? Who resonates more with you Gala or Salvador Dalí? Now let's make art. We recommend the Arteza products listed below that are trending now so you can instantaneously connect to your muse, and let the artistry begin!