Art Muse: Josephine Baker
What's not to love about the icon Josephine Baker? She was a force of nature in the art and performance worlds during the 1920s and a trailblazer for black women and women of color everywhere. The American-born performer is most readily associated with the Jazz Age in Paris, where she shot to stardom as a dancer, actor and singer. Recently, more people have come to laude Baker's lifelong efforts as a radical LGBT+ activist and French resistance agent during World War II. Oh, and she also had a pet Cheetah named Chiquita who wore diamond collars and wreaked havoc in the orchestra pit during her shows.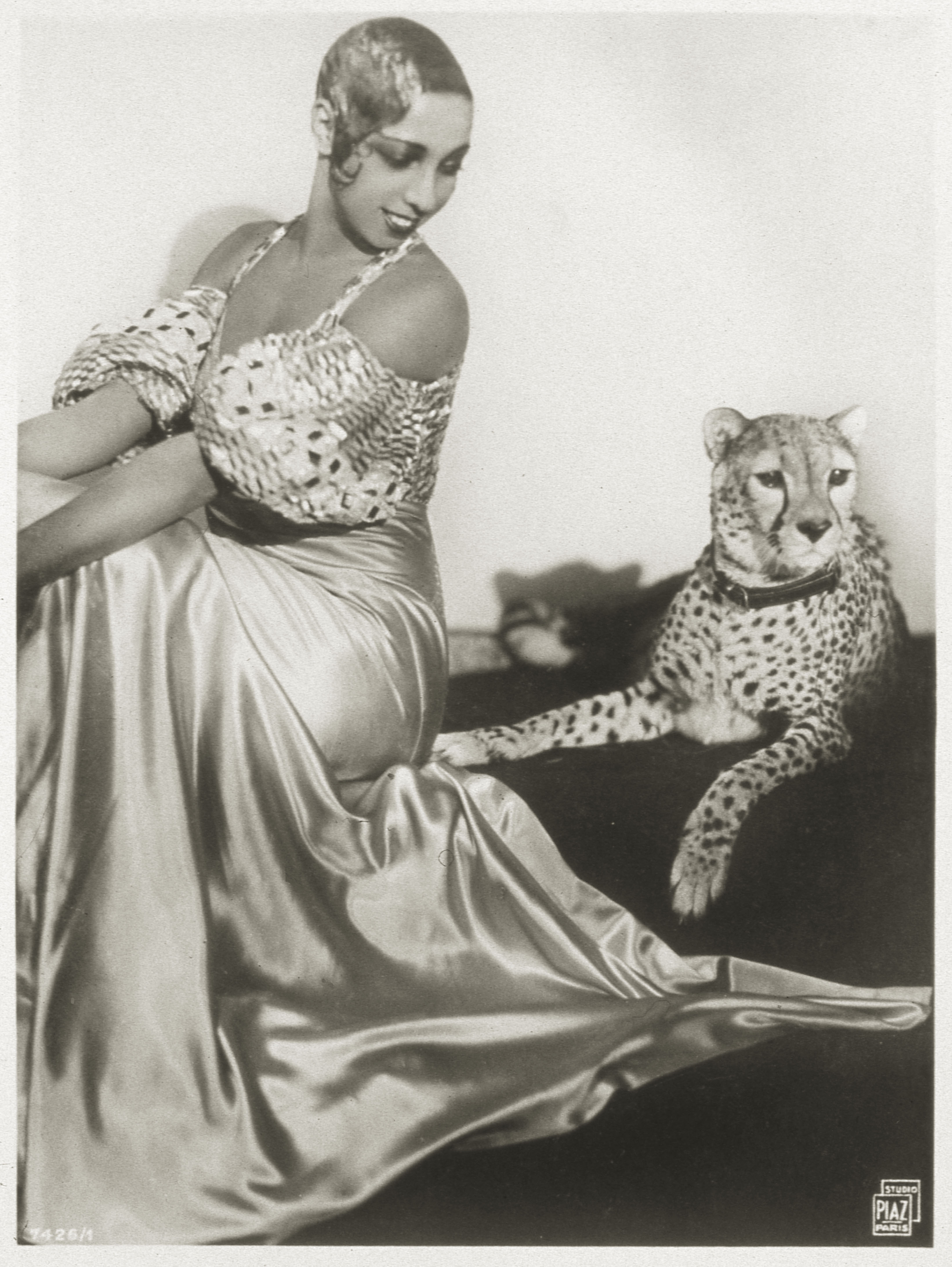 Portrait of American cabaret entertainer Josephine Baker, Getty Images
Born Freda Josephine McDonald on June 3, 1906 in St. Louis, Missouri, Baker already had star quality in her blood thanks to her entertainer parents. They performed throughout the segregated Midwest and often brought Josephine on stage with them. Eventually, her mother, Carrie McDonald, gave up on her dreams of being a music-hall dancer and became a washerwoman. Her father, Eddie Carson, on the other hand, a vaudeville drummer, soon left the family. Carrie remarried and had more children. The family struggled to get by and mostly lived in poverty. At eight years old, Josephine had to take on work cleaning houses and babysitting for wealthy white families. In fact, she was out of school from age 8 to 10, trying to support her family. She endured abuse at the hands of her wealthy employers, one of whom burned her hands as punishment for putting too much soap in the laundry.
When she was 13, Josephine decided to work as a server in a club. Around this time, she began to dance and hone her skills in clubs and street performances. When she couldn't find work, she would often dance in the streets and collect money from onlookers. She booked her first vaudeville job in the St. Louis Chorus vaudeville show at age 15. When she turned 16, Josephine was touring with a dance troupe from Philadelphia. In 1923 she joined the chorus in a traveling company of the musical comedy, Shuffle Along. Soon, she moved to New York City to perform in musicals. Josephine performed in Chocolate Dandies and in the floor show of the Plantation Club with Ethel Waters. Audiences were mesmerized by her fabulous and flamboyant movements. Around this time, Josephine married and took her husband's last name, Baker, and dropped her first name.
After finding success in New York City, Josephine realized she'd gone as far as she could in the United States since it was still racially segregated. France, on the other hand, didn't have the same segregation of public places as the U.S. did at the time. She was quoted as saying, "I have walked into the palaces of kings and queens and into the houses of presidents. And much more. But I could not walk into a hotel in America and get a cup of coffee, and that made me mad."
In 1925 at 19 years old, she emigrated to Paris to dance at the Théâtre des Champs-Élysées in La Revue Nègre, an all-Black revue at a salary of $1,000 per month. Her most famous, radical dance came in 1926, as described by Vogue magazine on its 90th anniversary, turning the dance world on its head as well as influencing how audiences saw Black performers:
"It was the summer of 1926 at the Folies Bergère in Paris. Hordes of white Parisians flocked to the famed theater to see La Revue Nègre, a musical show that emerged from France due to the country's fascination with jazz culture. And there, wearing little more than strings of pearls, wrist cuffs, and a skirt made of 16 rubber bananas, Josephine Baker descended from a palm tree onstage, and began to dance. This dance—the danse sauvage—is what established her as the biggest black female star in the world. She became an overnight sensation: Thousands of dolls in banana skirts were sold all over Europe; beauty editors advised women to rub walnut oil on their faces to darken their skin like Baker's; postcards, featuring Baker with a glossy, slicked-down­­ hairstyle in her famous banana skirt with jewelry strategically placed over naked breasts, were widely distributed. But beyond her beauty and charisma, Baker, who would have turned 110 today, radically redefined notions of race and gender through style and performance in a way that continues to echo throughout fashion and music today, from Prada to Beyoncé."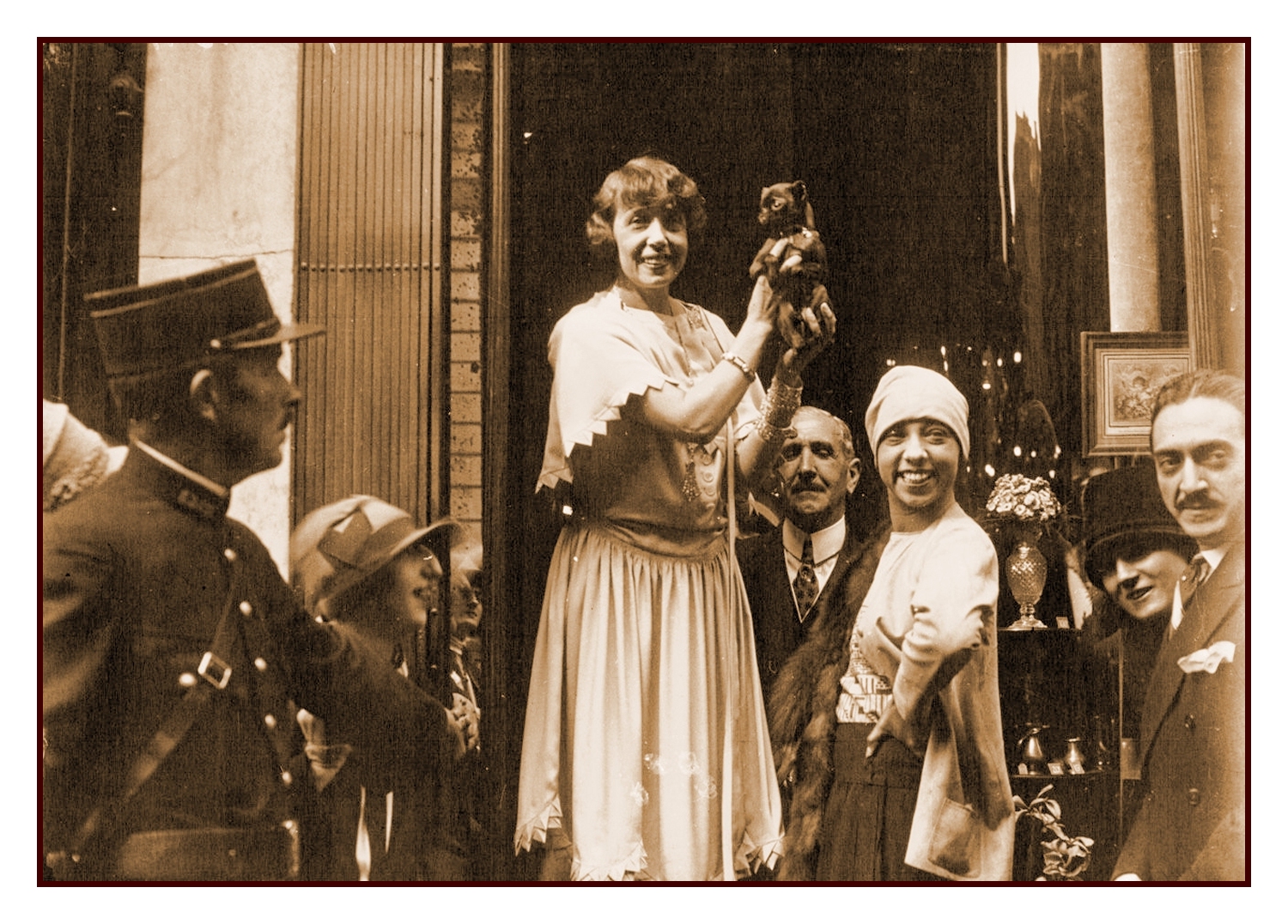 French actress and singer, Mistinguett (on left) and Josephine Baker, Wikimedia Commons
Clearly, Josephine was hitting the zeitgeist of Parisian culture at the time. For one, her career coincided with French men and women's obsession with Black culture. As reported by Vogue, they were collecting African art, jazz and dancing the Charleston, and yet didn't respect Black performers as three-dimensional people. This was something Josephine understood and was actually lampooning in the dances these same French people loved, and would carry on into the popular culture of today:
"When she swung onstage in that fiercely swinging banana skirt in 1926, Baker brilliantly manipulated the white male imagination. Crossing her eyes, waving her arms, swaying her hips, poking out her backside, she clowned and seduced and subverted stereotypes. By reclaiming her image, she advanced her career in ways unprecedented for a woman of that time. And though, in later years, her banana skirts would transform from rubber fruits to a powerful, aggressive spike version, that initial design remains revolutionary. Beyoncé paid homage to Baker by wearing a banana skirt in her 2006 Fashion Rocks performance. At the 2014 CFDA Fashion Awards, Rihanna memorably wore a sheer Baker-inspired dress. The Spring 2011 Prada collection and most recently Marc Jacobs's Fall 2016 runway notably referenced Baker's signature gelled hair."
In addition to her entertainment career, Josephine became a spy in her country and fought fascism during World War II. In 1928, she was on a European tour, first in Vienna and unaware of the political unrest that was brewing in the region. Before she arrived to her first stop in Vienna, she learned posters were around the city denigrating her name and reputation. When she rode to her hotel, she was met with protesters, and she would later say it reminded her of the race riots back in the U.S. These experiences galvanized her as a future radical anti-fascist activist, as well as her identity as a successful, Black, openly bisexual woman in an interracial marriage. (She had semi-private relationships with other women throughout her life, although she had a complicated relationship with her orientation.)
In 1940 she had to flee the city like many other Parisians as the Nazis advanced on the city, and she took shelter in the south of France. Here, she also took in refugees fleeing the Nazis. This is when the head of French counter-military intelligence, Jacques Abtey, asked Josephine to become a spy for the country. She responded by saying, "France made me what I am. I will be grateful forever. The people of Paris have given me everything… I am ready, captain, to give them my life. You can use me as you wish." Josephine was an ideal spying recruit since she could use her celebrity to access high-ranking Axis officials. During her time in the French resistance, she hid weapons and smuggled documents across the border. She would nestle these documents under her gowns. She also was a member of the Free French forces and entertained troops in Africa and the Middle East.
After D-Day and the liberation of Paris, she returned to her city wearing a military uniform. She was also awarded the Medal of Resistance. As time went on, Josephine made France her permanent home. She adored her adopted country, singing in one of her most recognizable songs, ""J'ai Deux Amours" that "I have two loves: My country and Paris." It was certainly a mutual love affair between the two. Eventually, Josephine married again and then adopted and raised her 12 children. Josephine ultimately retired from the stage in 1956, and performed occasionally until her death in 1975.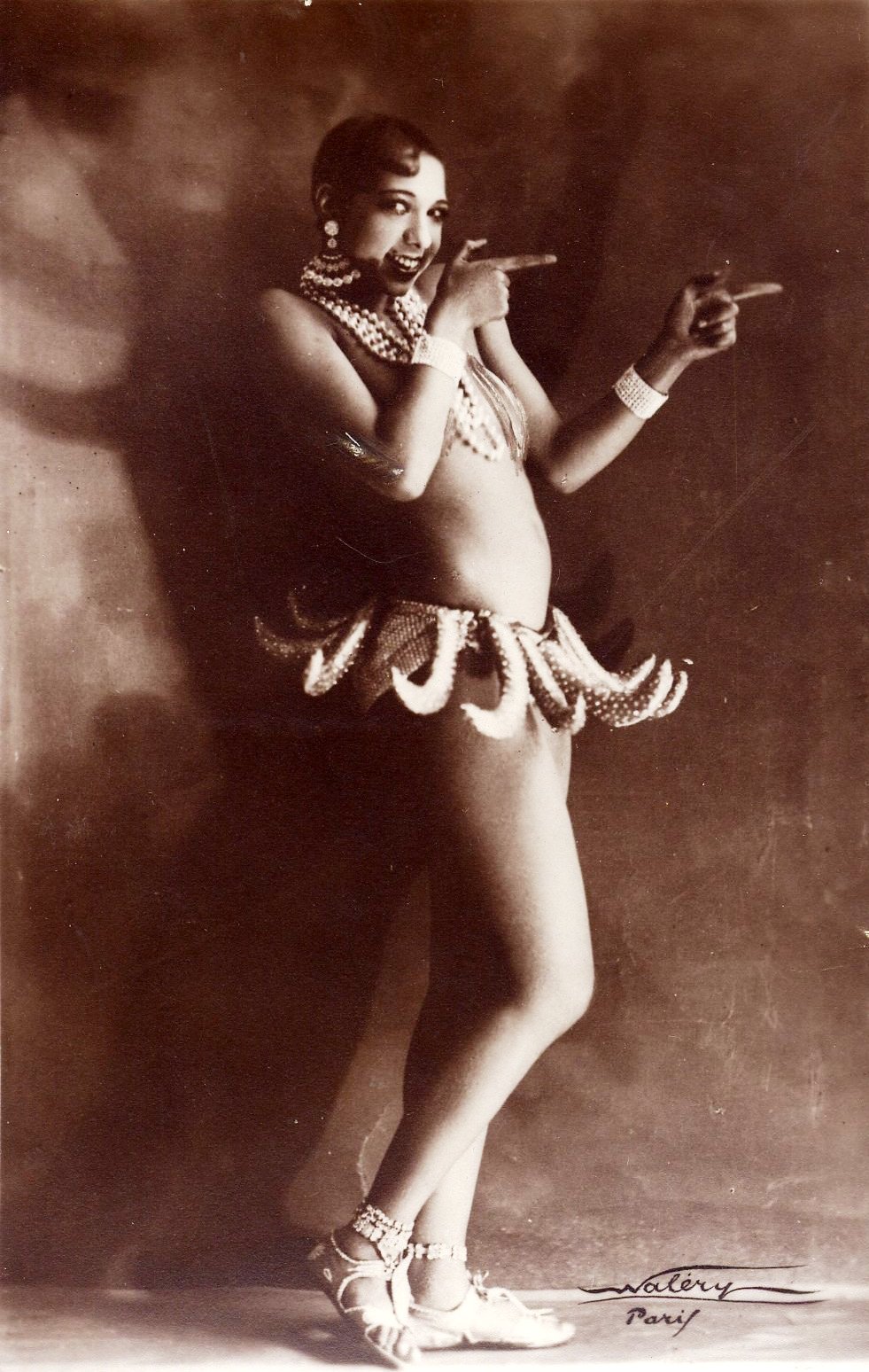 Walery, Polish-British, 1863-1929, Public domain, via Wikimedia Commons
Josephine leaves behind an iconic legacy that makes her the quintessential art muse. She blended performance with politics and made statements about race that were ahead of her time.