Let's Connect! Learn More About Arteza!
Lately, we've been getting a lot of questions from our followers.

We want to stay connected with you, so from May 1st through May 5th at 5 pm, Brenda Freeman, Arteza's CEO, will be live-streaming with answers on Instagram, Facebook, YouTube, and Twitch.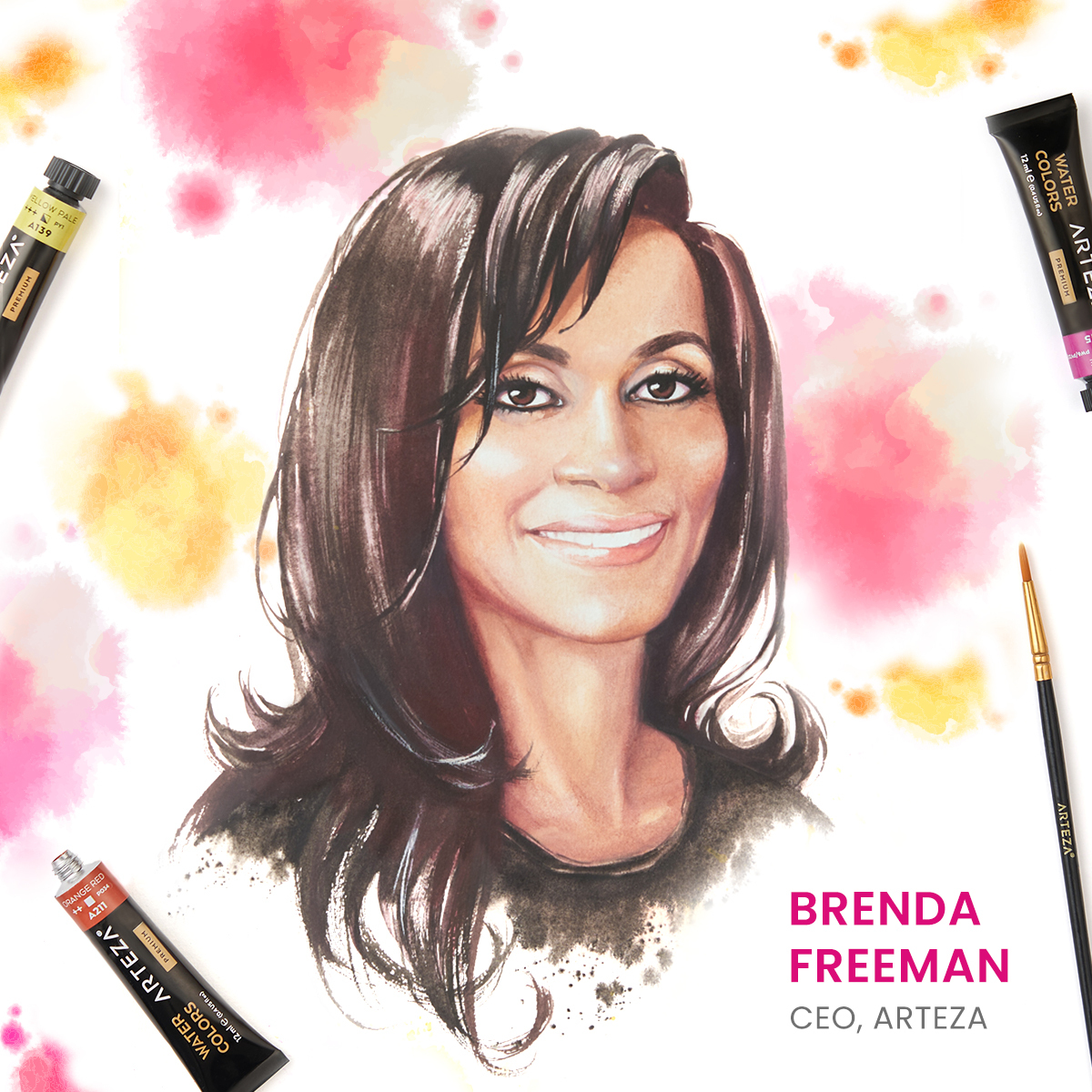 In each 5-minute session, Brenda will be discussing and answering your questions about products, collaborations, our organization, staying inspired, and more! 
Day 1: #ArtezaAtHome Challenge Results
We'll discuss the results, the winning artworks, and sum up the main points of the challenge.
Day 2: Arteza Products
All about our products: commonly used ones, new ones to come, and Arteza's product development process.
Day 3: Collaborations and Partnerships
We're always open to new opportunities and co-creation, and we highly value having partnerships and collaborations around the globe. We're looking for collaboration opportunities. If you have a genuine interest in art or are a professional artist, we want to hear from you. Please, contact us and we'll happily create something together!
Day 4: Inspiration Talks
We see our job as providing new and interesting ways to inspire and be inspired! We'll share some of them with you.                   
Day 5: Cinco De Mayo
In commemoration of Cinco De Mayo, we want to prompt you to create the vibe and atmosphere of this holiday, share your celebration with your friends and family, and have some fun!

Don't forget to join our Live Streams:
May 1st-5th
Starts at 5:00 PM EST
Stream it on Instagram, Facebook, YouTube, or Twitch
YouTube Streaming!

                            Do you have any more questions? Let us know in the comments below!
    
                                                        #arteza #ArtezaAtHome @artezaofficial