Add any of our new arts and crafts supplies products to your collection to assist you in truly leveling up! Regardless of your level of commitment to your craft, it is essential that you keep your collection up to date with top-shelf quality supplies. If you're new to a medium, fear not, we have countless How To videos on our YouTube and blogs on our website to further your education and familiarity. From drawing to painting to crafting we have got you covered—our newest products are designed to bring you more range and of course professional results.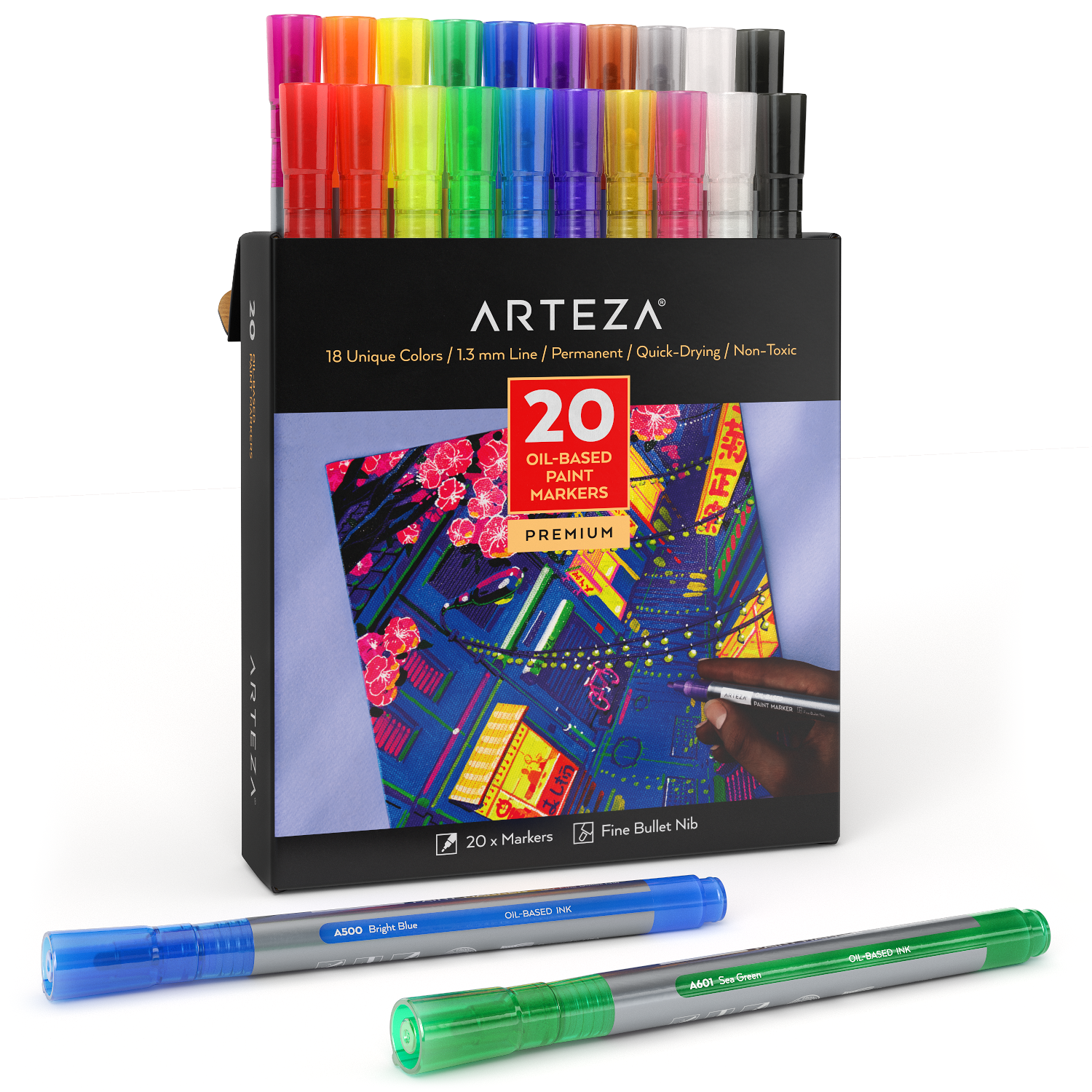 Oil Paint Markers, Small Barrel - Set of 20- This premium set of oil based markers is ideal for any creative, regardless of age or media preference. This set includes 20 oil paint markers, in 18 colors, each with small barrels and fine bullet nibs. Our oil paint markers feature a quick-drying formula, which makes creating on the go hassle-free. Once your oil paint marks have dried, your creations will be water-resistant and permanent. These small barrel, fine bullet nib painting markers will be of great use for your paintings or mixed media pieces. Since oil based markers write on virtually any surface, you'll be able to paint on: glass, metal, wood, rubber, stone, plastic, paper, vinyl, leather, and canvas surfaces!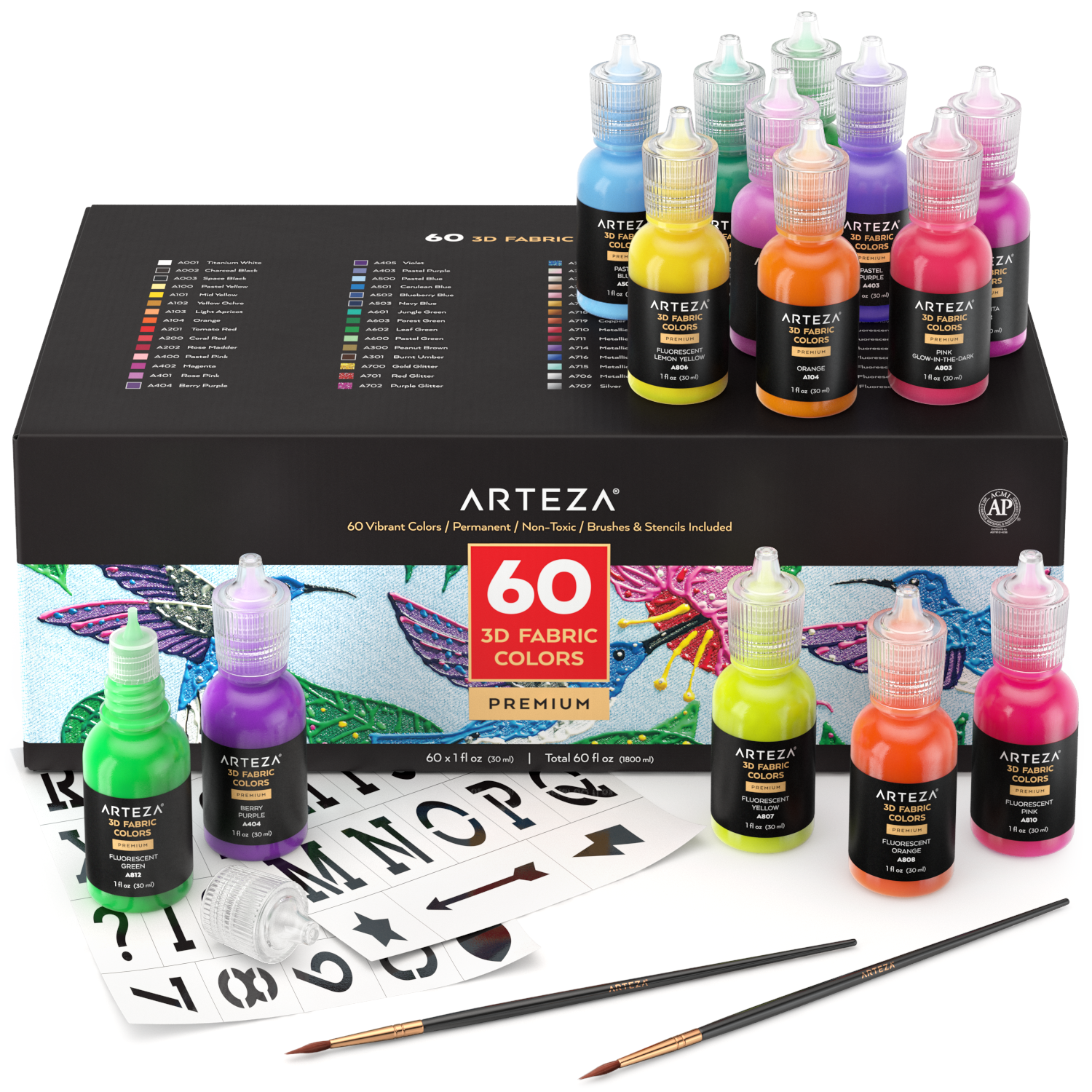 3D Fabric Paint Set of 60- This unique painting set includes 60 vibrant fabric paints.  Our premium fabric paints are certified non-toxic and pigment-packed. Our fabric paints are permanent to ensure they won't wash off, so you can safely add to DIY arts & crafts projects. Spend your extra free time at home this year revamping your closet, one garment at a time!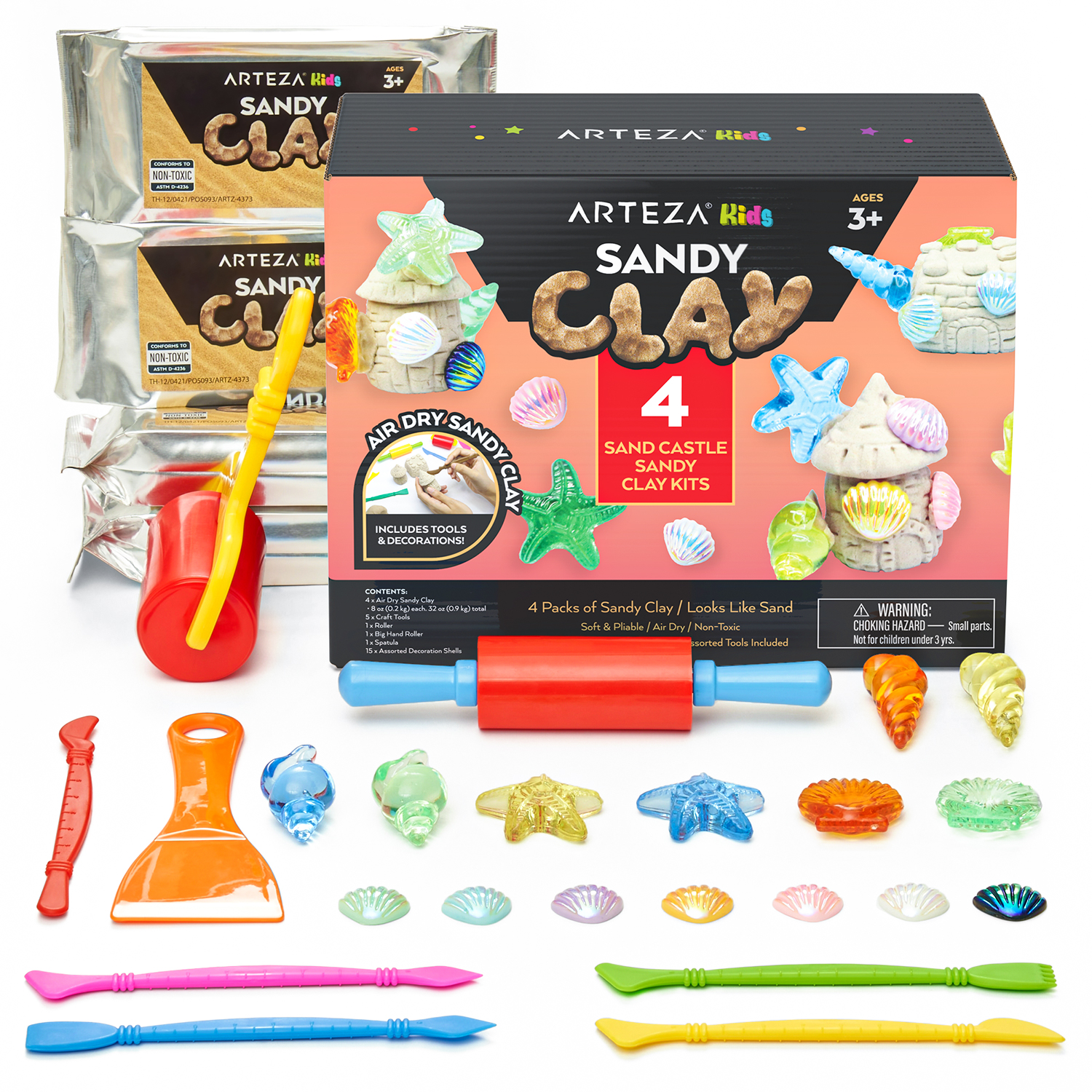 Kids Sandy Clay Sand Castle, 4 Kits -  Children ages 3 and up are invited to create like never before with this one of a kind kids' arts and crafts kit. This art set includes 4 packs of sandy clay, 5 craft tools, a roller, big hand roller, spatula & 15 assorted decoration shells. The completely non-toxic clay included in this arts and crafts kit air dries within 72 hours to make crafting easier! Your little ones will have an absolute blast creating their own beach. Invite more creative play into your child's life by supplying them with this kids' clay kit!
Those are just a few of the amazing new products recently launched! Regardless of your discipline, artistic background, or age, we have a great selection of new, top of the line products for you to explore!