Superblue Miami is a new interactive art center located in a 50,000 square foot industrial space in Allapattah, Miami, FL. Unlike traditional art spaces, you aren't treated as a passive viewer at Superblue Miami; rather, you're an active participant—while the artists set the stage, the works aren't considered completed until observers interact with them. 

Since its opening, this groundbreaking experimental art destination has been exciting participants of all ages. The Superblue team consists of artists of varying disciplines, including CG animators, engineers, and architects. This must-see, or rather must-experience, art destination features more than 30,000 square feet of flexible installation space; inviting participants to experience contemporary art like never before. Exclusive for Arteza, we interviewed Superblue Miami's Shantelle Rodriguez, Director of Experiential Art Centers.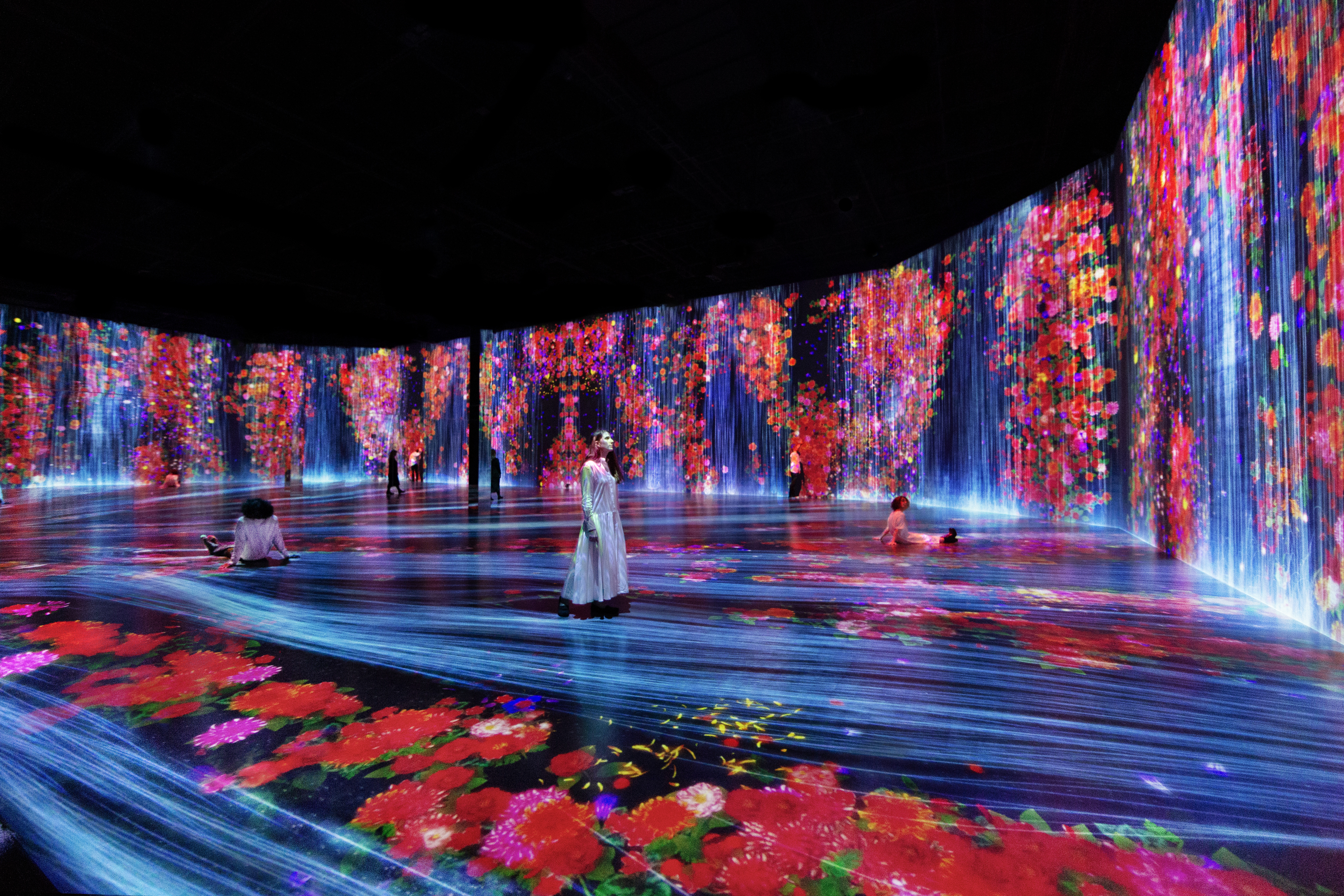 "Flowers and People, Cannot be Controlled but Live Together - Transcending Boundaries, A Whole Year per Hour", Superblue Miami

Q: Bringing together artists, programmers, engineers, CG animators, architects, and mathematicians, to create truly immersive artwork is no small feat; what inspired this collective of artists from all across the spectrum?
A: Each of these artists provokes us to see our relationship to the world and each other in completely different new ways - from James Turrell's work with light and space, to Es Devlin's performative and multidisciplinary practice, to teamLab, a collective that has continuously sought to transcend boundaries of perception through innovations in technology. Collectively they reflect the art of experiential art as movement and the remarkable ways that artists are innovating with emerging mediums and placing audiences at the center of their work.  
Q: What does Superblue bring to the world of art that no other gallery or interactive does?
A: Not only does Superblue Miami add a new dimension to the arts and culture landscape in our region, but has been conceived as a cultural hub that will be deeply rooted in and integrated within the community. Through its experiential art centers, which are specifically designed for presenting large-scale, immersive art installations, Superblue provides artists with expanded opportunities to transport participants to the new worlds they create.
Q: Since the opening on May 20th, how have audiences, or rather participants, reacted to Superblue Miami?
A: Miami has opened its arms and welcomed Superblue in!  We've been blown away by the massive amount of support and positive feedback we've received over the last few weeks, and we're excited to introduce Miami locals and visitors to new summer programming and collaborations with museums, collectors, visual and performing arts festivals, architects, and place-makers very soon. 

Explore your creative side at this revolutionary experimental art center! Superblue Miami is something you can only truly experience in person. The installations currently include "Massless Clouds Between Sculpture and Life", "Life Survives by the Power of Life II", "Universe of Water Particles, Transcending Boundaries", "Flowers and People, Cannot be Controlled but Live Together - Transcending Boundaries, A Whole Year per Hour", "Proliferating Immense Life, A Whole Year per Year", "Forest of Us", and "Meadow" by DRIFT. 

All of the works address or are intertwined with nature. In "Between Life and Non-Life", teamLab takes audiences on a journey of exploration of the ambiguity between living and non-living states of being, as well as the relationship between mankind and the natural world. The works included in "Every Wall is a Door", Superblue Miami's inaugural exhibition,  encourages audiences to reflect on humans' effects on the world at large, as well as our own personal relationship to the universe. You may catch yourself in a trance as you observe the cycle of life of flowers, seen in "Flowers and People, Cannot be Controlled but Live Together - Transcending Boundaries, A Whole Year per Hour".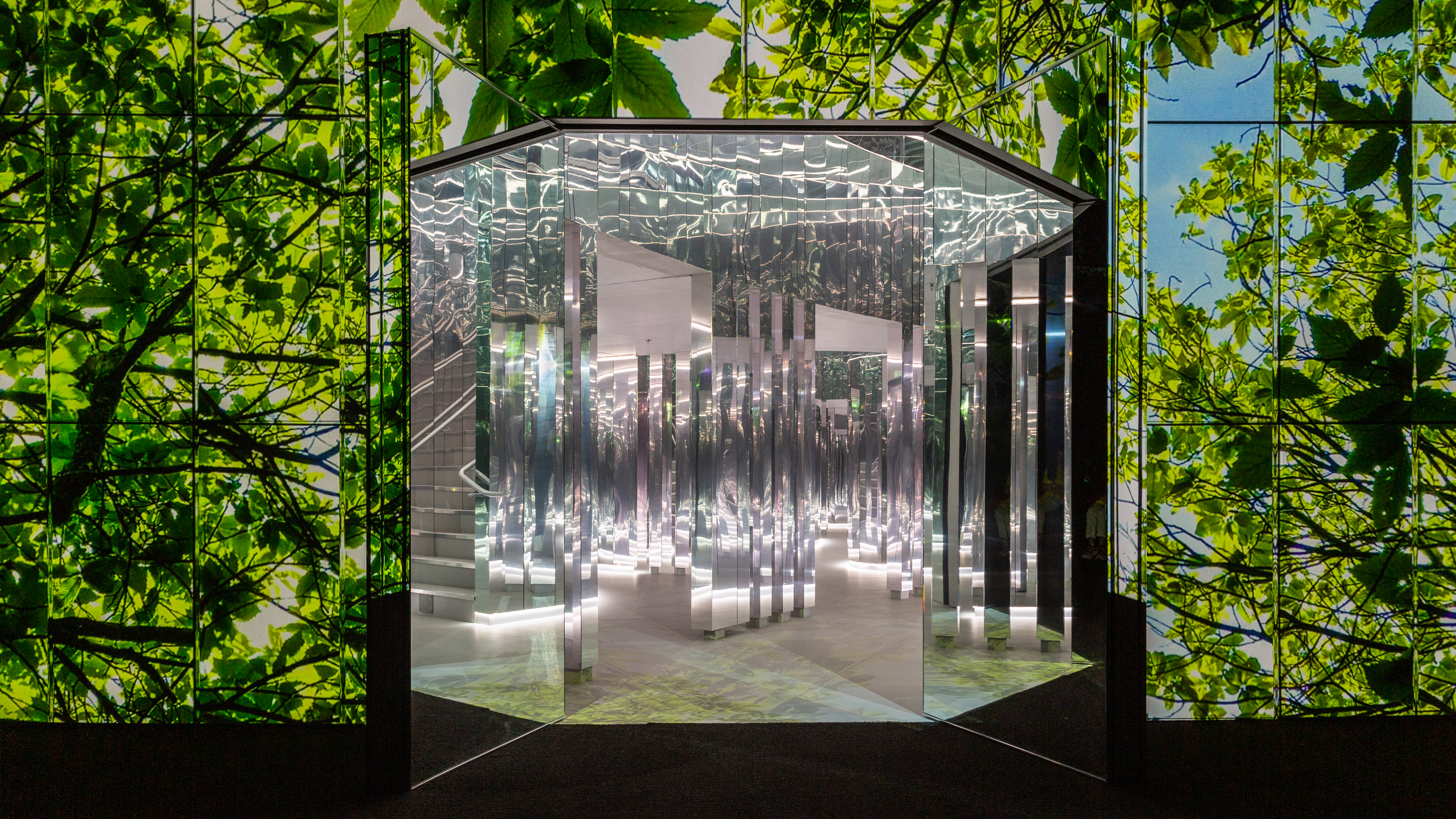 "Forest of Us", Superblue Miami

"Meadow", a kinetic installation by Studio DRIFT, showcases flowers in an entirely new way.  This work acts as the first installment of Superblue Miami's Suspension program, which evokes childlike wonder and engagement from participants of all backgrounds. This unique piece displays flowers blossoming directly above participants. This upside-down garden acts as an ever-changing performance of mechanical flowers that are constantly adapting to our climate. "Meadow" is the artists' response to the question, 'how can an inanimate object mimic the subtle changes in nature?'.  
After reading about the incredibly fascinating works featured at Superblue Miami, I'm sure you're ready to plan your visit! Superblue Miami is located at 1101 NW 23rd St, Miami, across the street from the Rubell Museum. Tickets are $36 for adults, $34 for students, seniors citizens (65+), military personnel (with an ID), and frontline healthcare workers, and only $32 for children (ages 3-12). To experience teamLab's "Massless Clouds Between Sculpture and Life", participants should expect an additional $10 charge. Superblue Miami opens at 10am every morning, and sells their final tickets at 7pm on Sundays, Mondays, Tuesdays, and Wednesdays; on Thursdays, Fridays, and Saturdays, the final tickets are sold at 8pm.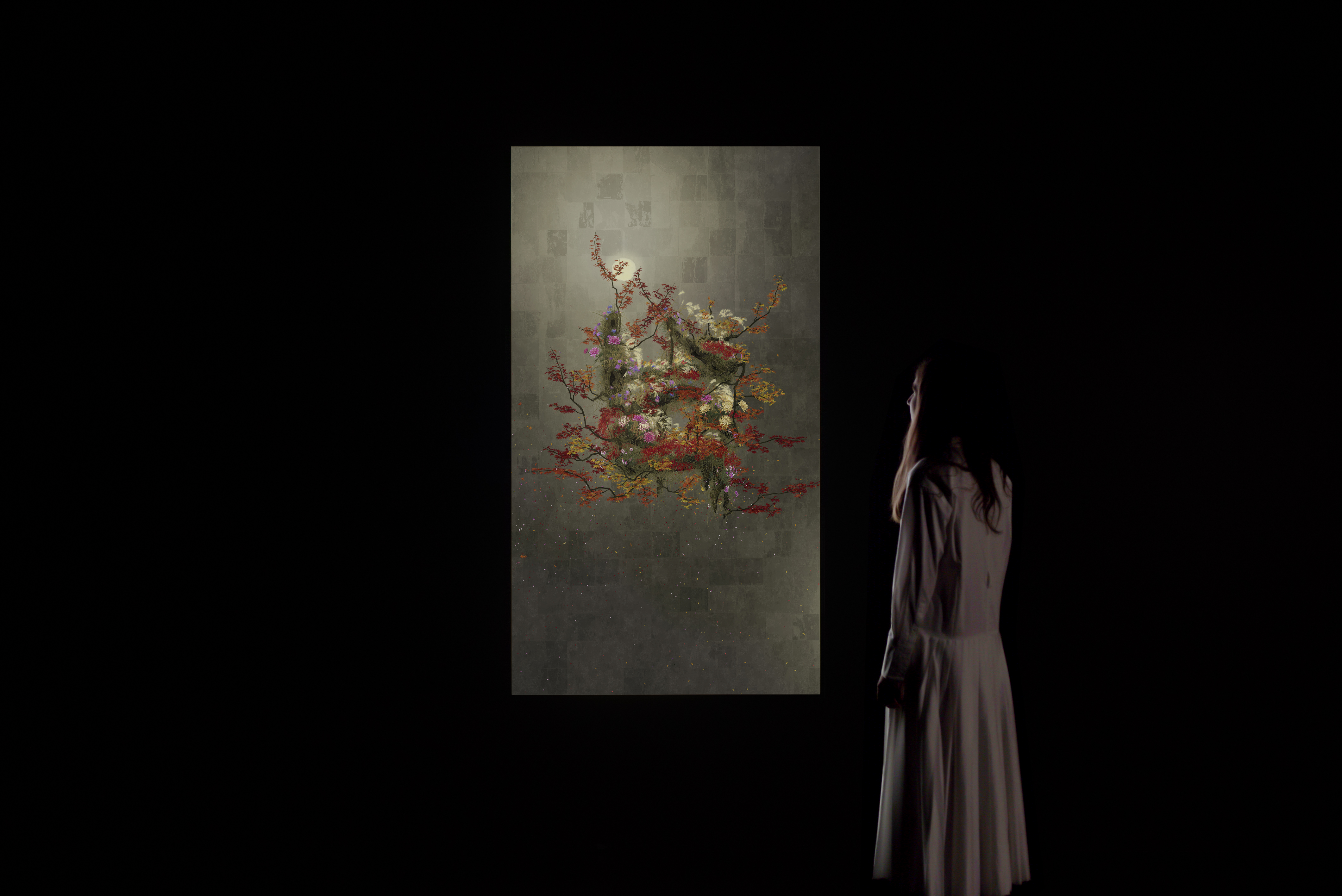 "Life Survives by the Power of Life II", Superblue Miami

Experience immersive light, video, and sound installations as you join this spectacular art movement. Start by ordering your ticket to Superblue Miami online today to reserve your spot. Due to extremely limited availability, Superblue Miami encourages participants to book in advance and arrive 15 minutes prior to their ticket time. Let us know your thoughts on all that the Superblue team is doing, and which installation you're most excited to interact with in the comments section. 
Are you feeling inspired to make art after reading this blog post? Has Superblue Miami sparked your creativity? Shop set below for your next creation.