Did you know that trying new art supplies can make you a better artist? It's true! The more you experiment and practice, the better you get and sometimes using an art tool you've never tried sparks a whole new way of creating. Our job at Arteza is to bring out the superstar artist in you! That's why we keep pushing ourselves to bring you new and better products. This month, we're excited to offer you our latest gold-star offerings. We hope you'll find something here that will take your art or art practice to new heights!
Arteza's Gold-Star List
Sometimes it's the simplest things that can make the biggest difference. This month's all-star products illustrate this better than ever. For an artist trying to balance work, life, and artmaking, something as small as buying in bulk can mean saving enough time and money to pursue their artistic dreams. For others, having a place to record ideas means always being ready when the creative muse visits. As artists, we spare no expense when it comes to our art supplies and tools, so why not do the same for the things that will keep us organized and productive? Luckily, Arteza offers those at an incredibly affordable price! Best of all, every product on this list can be ordered from the comfort and safety of your home with free shipping.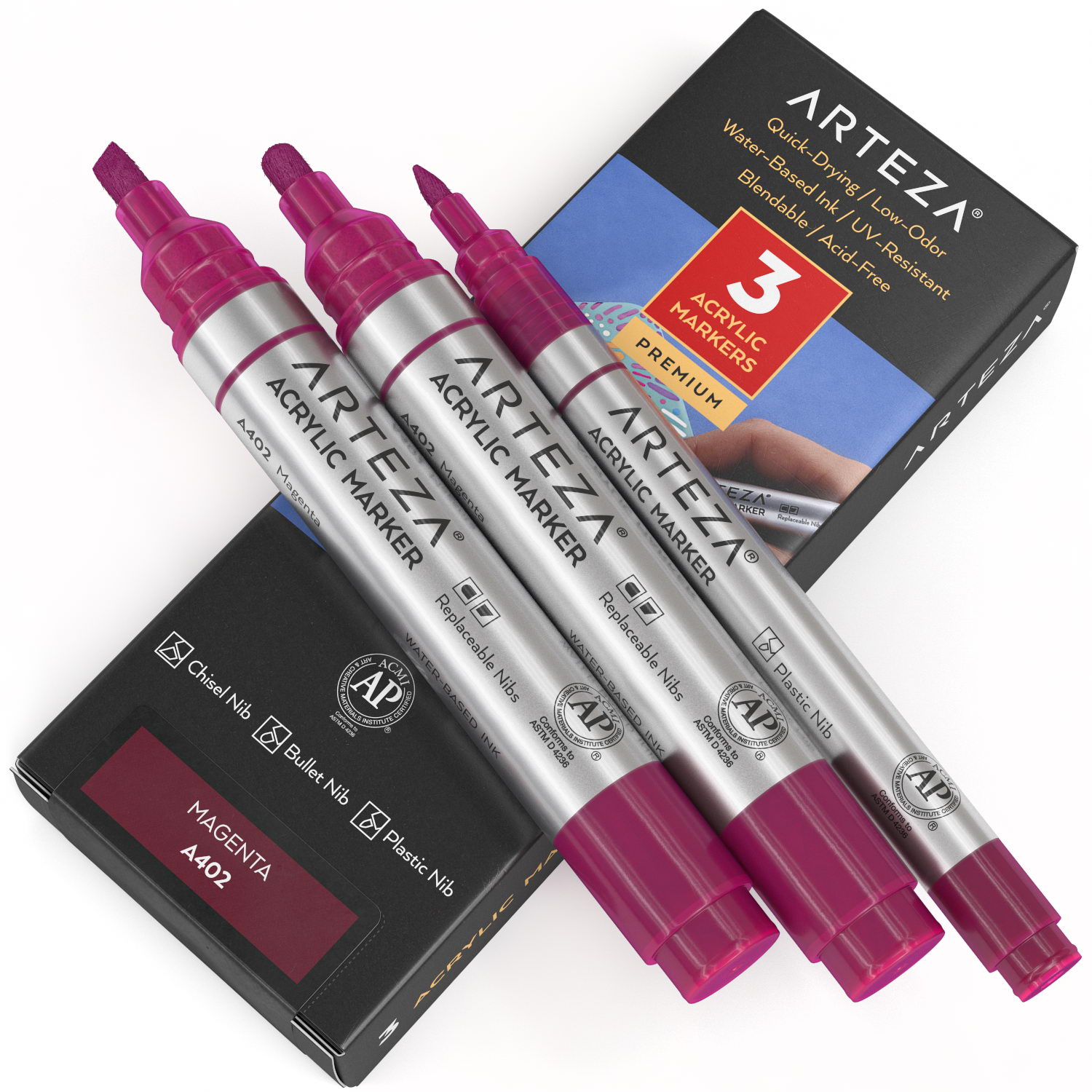 1. Acrylic Markers, Single Color - Pack of 3
Arteza's three-pack of premium open stock acrylic markers offers artists three of their favorite acrylic paint markers for one affordable rate. Our three-pack of acrylic paint markers includes two big barrel markers (with chisel and bullet nibs), as well as one small barrel marker with a plastic nib. This pack offers artists true diversity in their acrylic painting makers. Our paint markers come in a variety of bright, pigment-packed colors, allowing artists of all palette preferences to find their perfect set of three Arteza paint markers.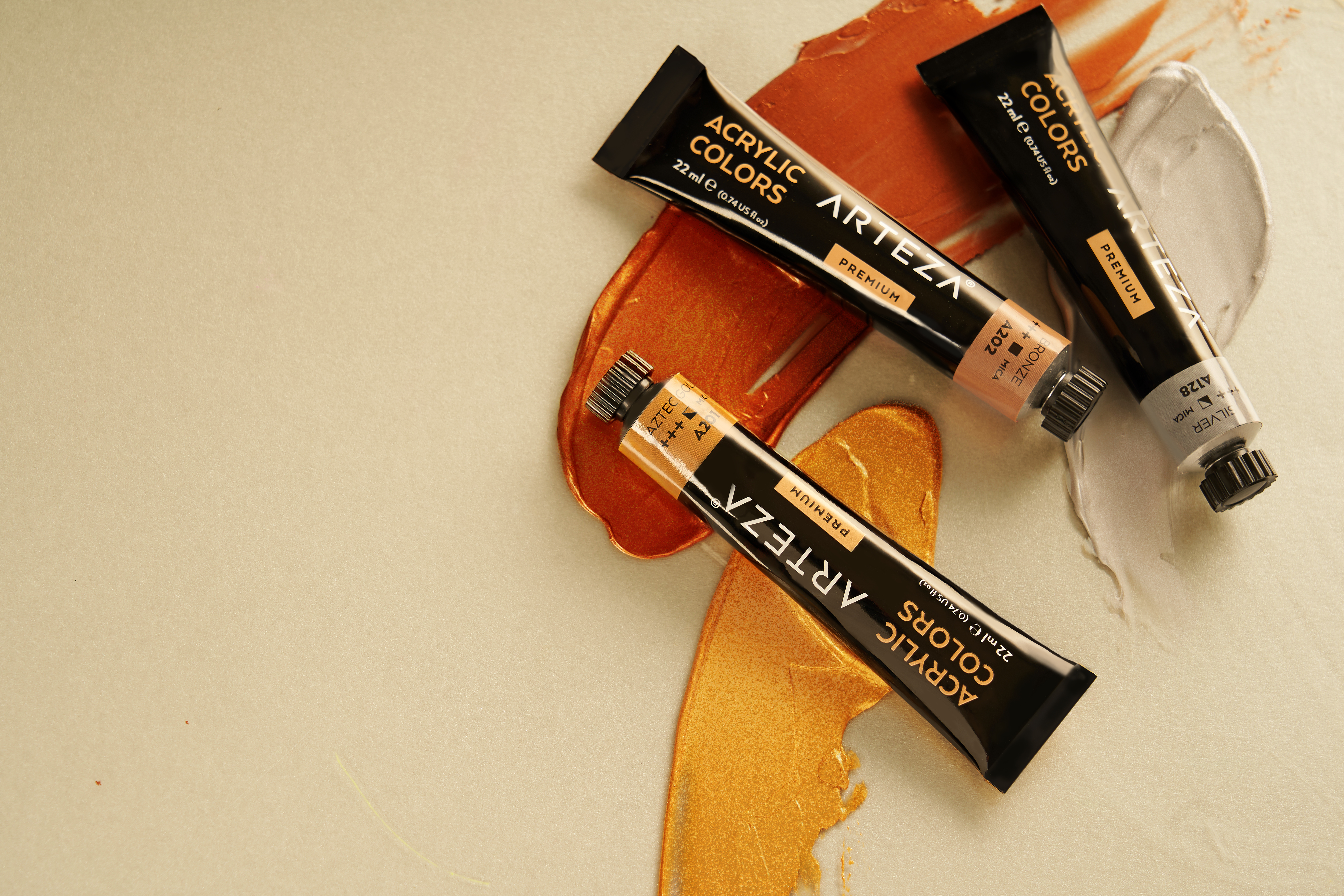 2. Metallic Acrylic Premium Paint, 120ml Tube - Single Color 
When you run out of one hue, you don't want to have to buy an entire set of paints to replace it. That's why we now sell our metallic premium acrylic paint by the tube. Choose from a wide range of hues in 120ml single-color tubes of this unique, highly pigmented paint that dries to a reflective shine. You get the same smooth and thick consistency as our other acrylic paints for use with a brush or palette knife.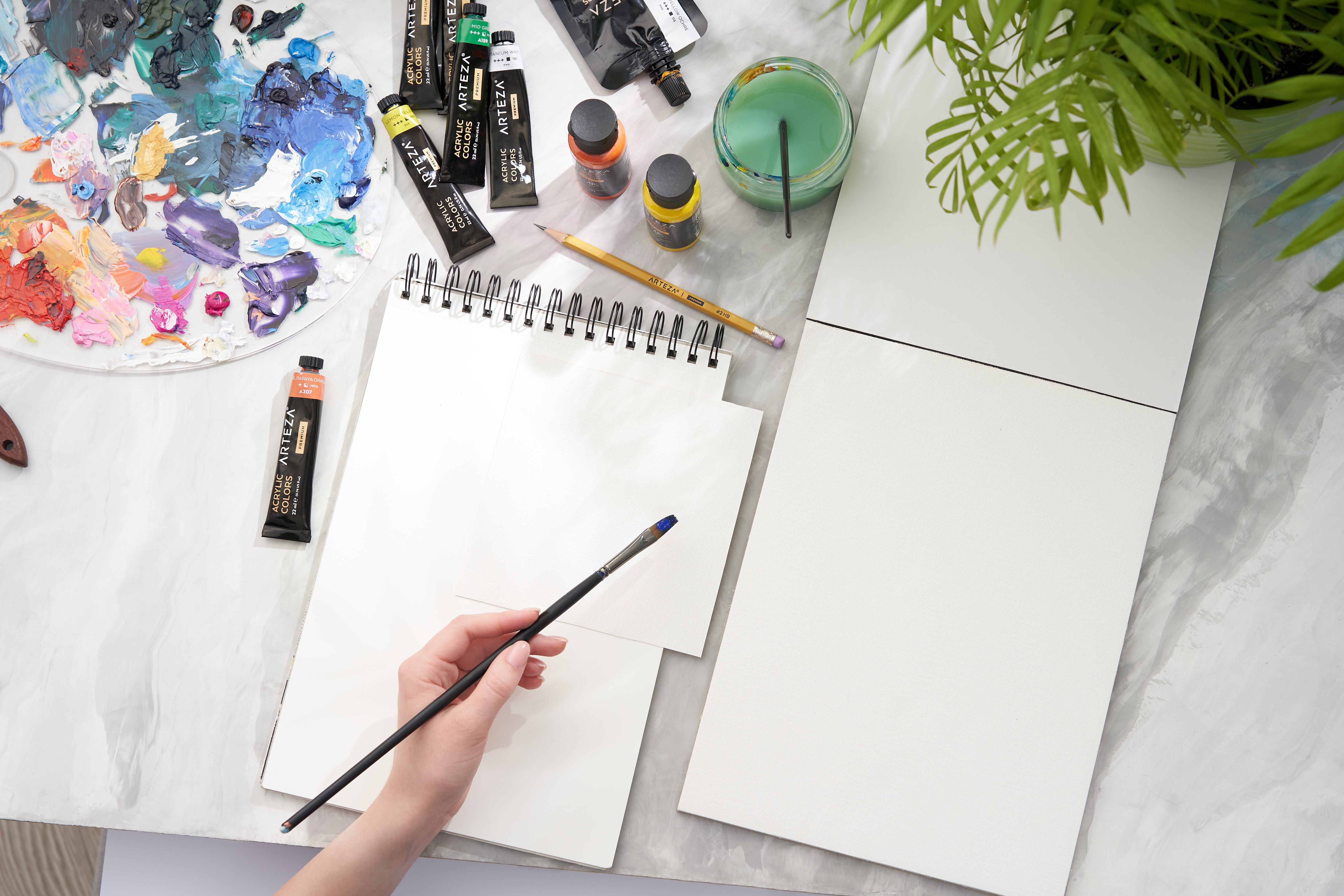 3. Canvas Pad, 9" x 12", 10 Sheets
Enjoy the feeling of painting on a canvas but get the flexibility of a paper pad. Each page is made of 100% cotton canvas that's pre-primed with acrylic gesso so you can start working right away. The sheets are also acid-free which prevents your work from yellowing or fading over time. All the sheets are kept securely together in a glue-bound pad from which you can easily tear the sheets. Create full finished pieces and compositions or experiment with your paints on these convenient canvas sheets. They're also a great way to test your skills or to take with you for on-the-go painting excursions.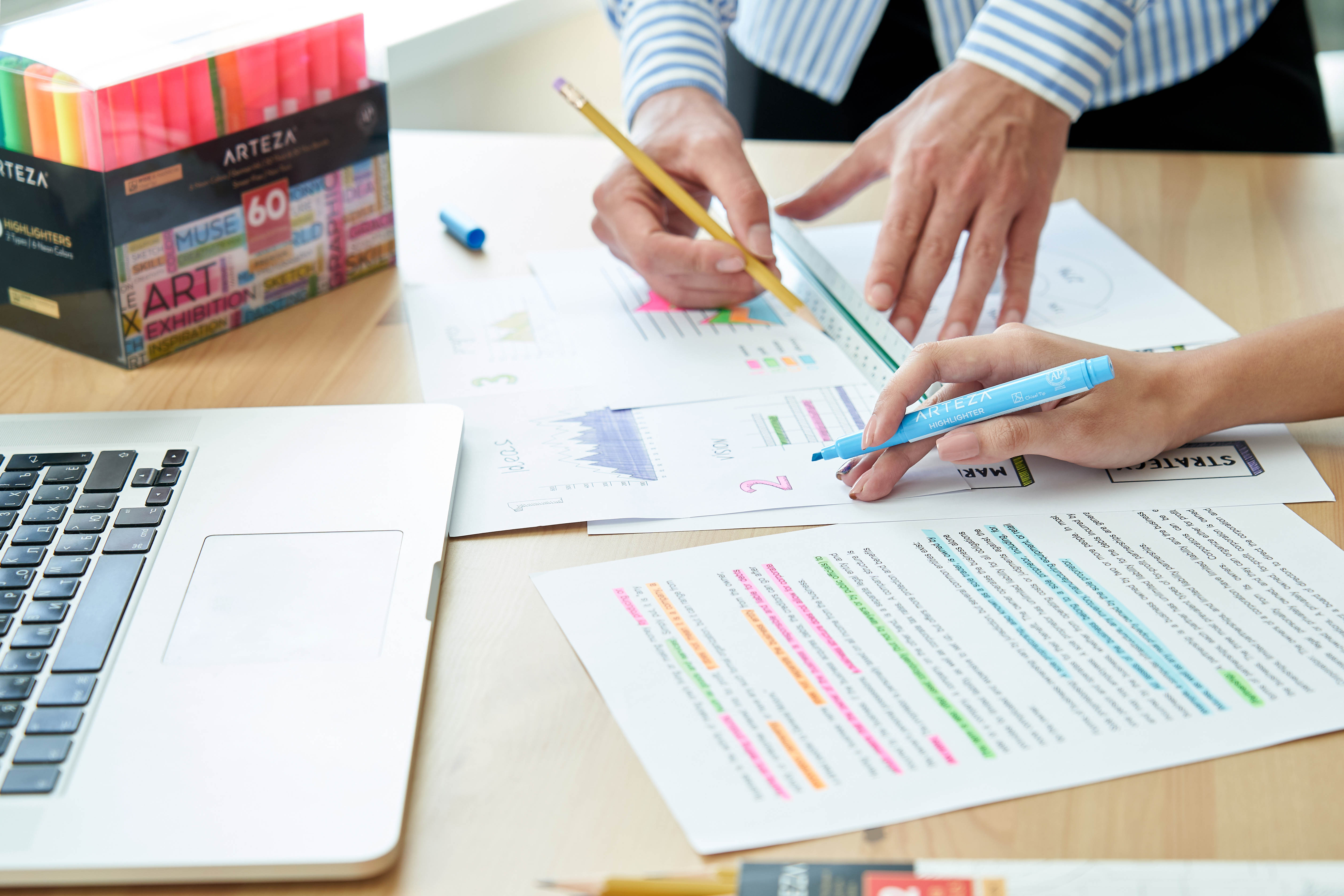 4. Highlighters, Broad & Narrow Chisel Tips with Clip Caps, 6 Assorted Colors - Set of 60
Besides highlighting important text, highlighters make great art tools. When you want to punch up a drawing, why not add a spot of neon to brighten or emphasize an area? Of course, they're also the best tool for emphasizing important notes or text on documents. To make sure you always have a highlighter on hand, we now offer a bulk set of 60 highlighters in six different colors. This set includes both broad- and narrow-tipped pens for writing as well as highlighting. Each one is quick-drying and smear-free, making them perfect for lefties. This bulk set of highlighters is great for the studio, home, office, or classroom.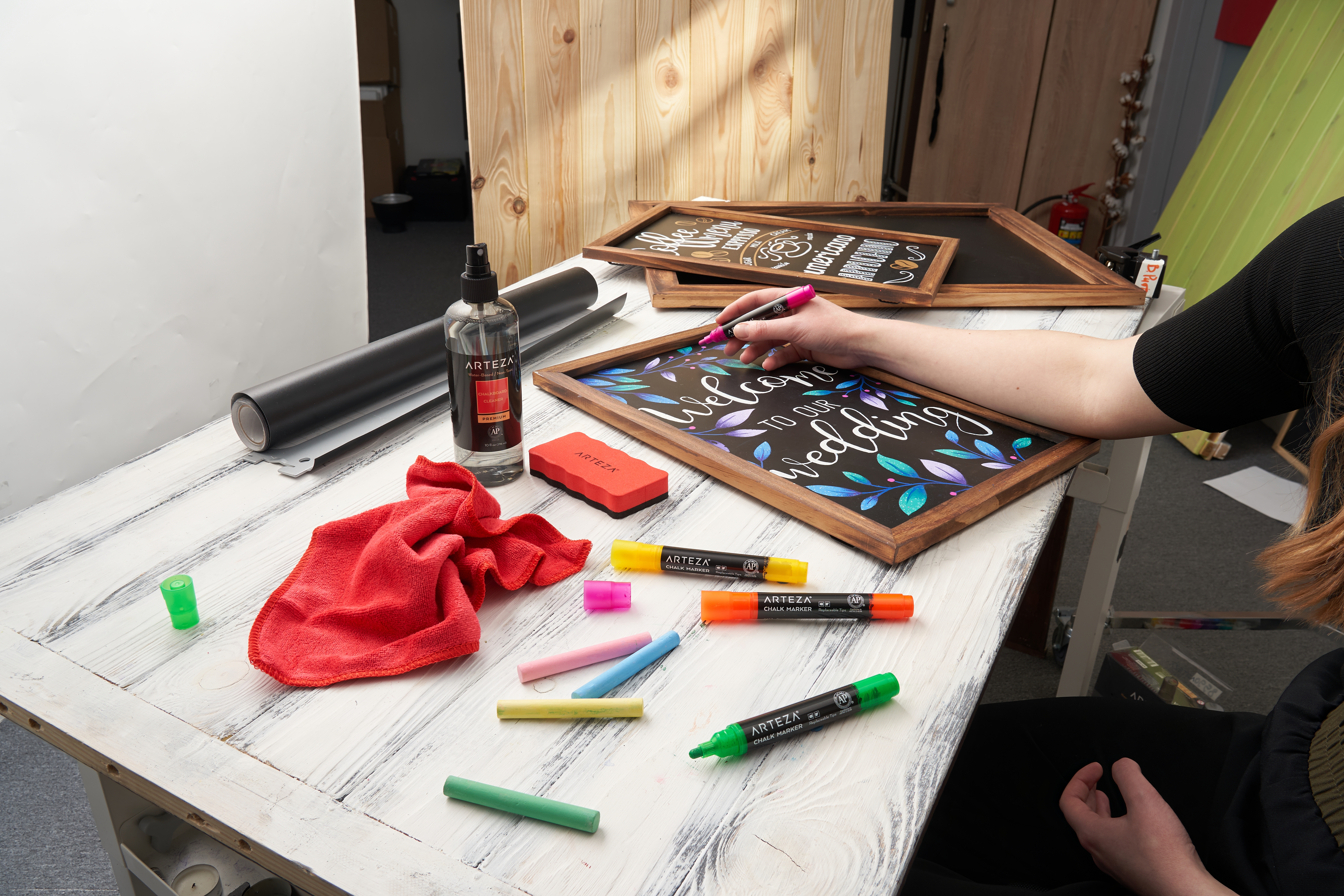 5. Magnetic Chalkboard Set, 18 x 24 in
This versatile magnetic 18"x24" chalkboard in a durable pine wood frame is perfect for special events, weddings, store sales, cafe menus, charts, and home decor. Use it for writing reminders at home, or making to-do lists at work. Display your artwork or photos on the board with a couple of your favorite magnets. It mounts both vertically and horizontally. This set comes with eight assorted liquid chalk markers for hand-lettering messages, writing color-coded lists, or making eye-catching signs. There's also a magnetic eraser that you can store right on the board.
There you have it—our gold-star products! We think you'll agree that these are must-haves for the studio, home, classroom, or office. Whether you're a rising star in artmaking or homemaking, working from the office or home, we're sure these five products will encourage your creativity while keeping you on-track and organized. Let us know what you think by leaving a comment in the section below.