Table of Contents:
Enter #ArtezaCon—Win Prizes!
It's time for some superhuman art in our first-ever hero drawing challenge. Open to everyone who loves drawing amazing heroes and comics, or those who just love a good challenge, this is your chance to win big! For first place, the winner receives $500 in ARTEZA art supplies, second place is $300 in ARTEZA art supplies, and third place is $200 in ARTEZA art supplies. Plus, wait for it, the winners could collaborate with us on creating a comic book!
Get ideas and inspirations from best-known comic illustrators, have your work seen by thousands, see amazing artwork and more! 
The challenge goes from July 15th through July 22nd with all submissions due on the 22nd by 3:00 pm EST so finalists can be announced at 5:00 pm EST.
Be sure to follow us on social media to stay up to date with the contest, new product offerings, and lots of video tutorials and how-to blogs. Subscribe to our newsletter for more bonuses, information, and recommendations.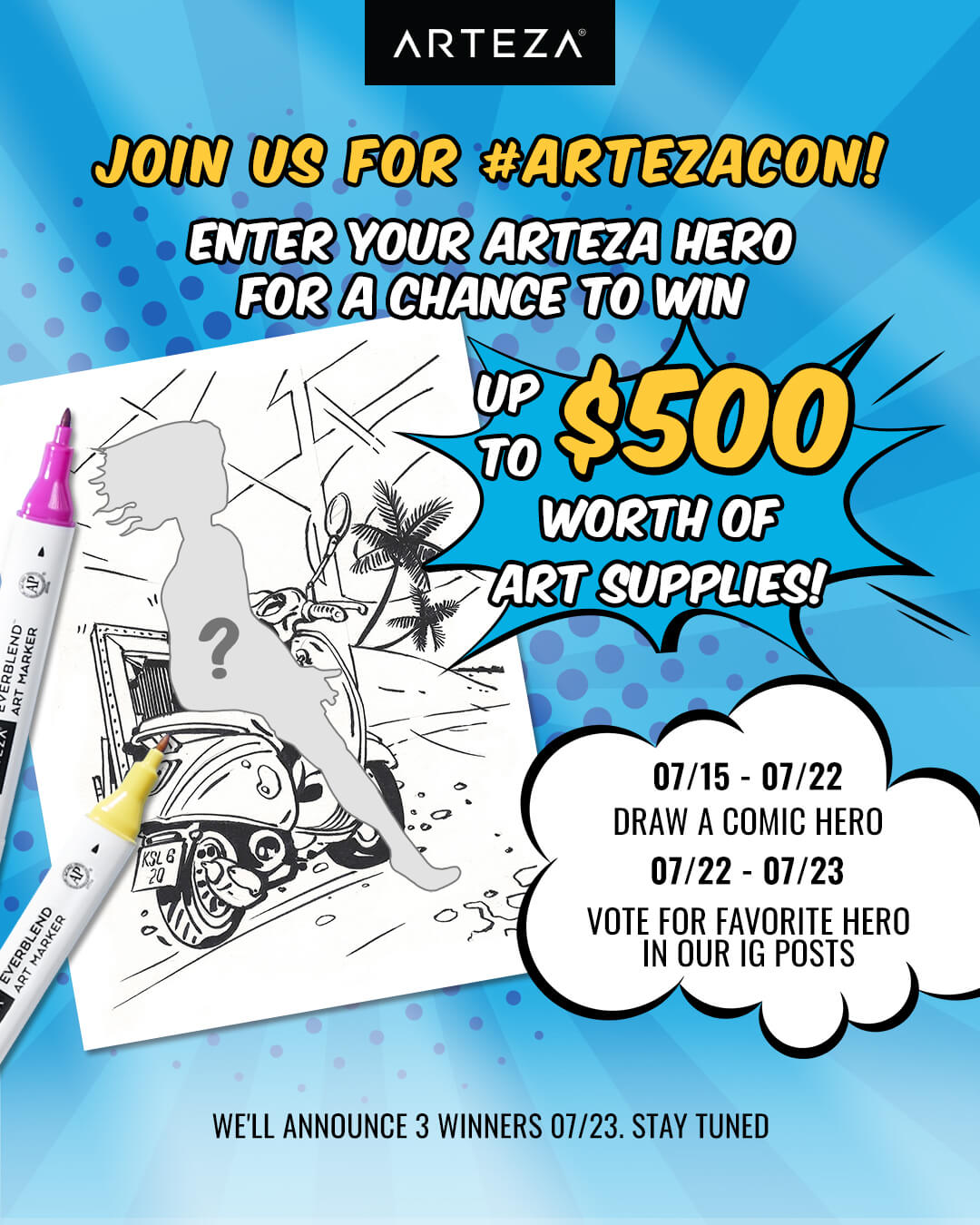 Here's the #ArtezaCon Challenge Brief:
Open to all media—color pencil art, brush pens, art markers, acrylic painting, watercolor painting, etc. 
1. Create your hero according to this brief:
Must be a young character
Must be a hero (no villains)
Must be a hero related to art (art could be the superpower or the hero's hobby)
Must display the Arteza logo (either on the body, clothes, or jewelry, etc.)
2. Post your hero on Instagram and your other social media using #ARTEZACon.
Include in the post the description of your Arteza`s hero and why you drew them as you did! The best works will be featured in Arteza stories. 
3. July 22th 5 PM Arteza team members will announce 3 works to publish on our Instagram feed for the final battle of Arteza's heroes!
Like and comment on the artwork you like the most! The artwork with the largest number of likes wins. Twenty-four (24) hours after posting see who wins the prize!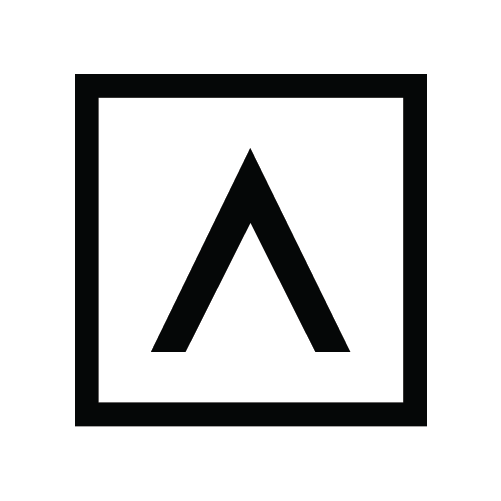 Arteza Will Choose Finalists on These Criteria:
Have all the features mentioned in the hero's brief
The hero should be easy and clear to see
Creativity
Character's Description 
3 Finalists Receive Prizes!
1st place - $500 ARTEZA art supplies
2nd place - $300 ARTEZA art supplies
3rd place - $200 ARTEZA art supplies
(The winner could have the chance to help us create a comic book.)
The winner will be announced on July 23, 2020, at 5:00 pm EST.
Get Ideas from Super Hero Influencers
During the challenge, three of your favorite influencers, who draw out-of-this-world comic-style heroes, will take over the Arteza Instagram and Facebook site for a day, posting their artwork. Check them out for inspiration, ideas, and motivation.
Subscribe to our newsletter to get more bonuses, recommendations and more!
Terms & Conditions
How to Win:
Sign up with your email to stay up to date with the ArtezaCon

Grab your art supplies

Draw your Arteza's hero based on the brief

Post your piece on Instagram and Facebook using #ARTEZACon

Make sure you're following @artezaofficial on Instagram so you'll be notified when winners are announced

Any posts or entries entered #ArtezaCon may also be shared in our emails.
We'll announce the finalists at 5 PM EST 22 July and winners at 5 PM 23 July.
All 3 finalists receive the prize.
Before entering this art event, please make sure to read the rules below!
Official Challenge Rules
1. Start date 07/15/2020 - end date 07/22/2020
2. You must be 18 years or older in order to be eligible to win 
3. The Finalist's name will be posted and tagged in our profile
4. Winners should contact us using one of the following methods:
https://arteza.com/contact-us or DM Arteza on Instagram
5. As we only ship to certain locations at the moment, #ArtezaCon will be open to a limited number of countries
*Anyone who currently lives in the countries presented below is eligible to enter the #ArtezaCon:
USA, UK, Austria, Belgium, Bulgaria, Cyprus, Czech Republic, Denmark, Estonia, Finland, France, Germany, Greece, Hungary, Italy, Ireland, Latvia, Lithuania, Luxembourg, Malta, the Netherlands, Poland, Portugal, Romania, Slovakia, Slovenia, Spain, and Sweden.
*Please note that shipping to Hawaii, Mallorca, Puerto Rico, U.S. Virgin Islands, and Alaska, as well as Las Palmas (Spain), is not possible at the moment.
6. Instagram Community Guidelines:
No purchase or personal data collection necessary

This art camp is not endorsed or sponsored by Instagram

Void where prohibited by law