Tired of sitting by the pool? Well then dry off, put on your best attire and head over to this month's sizzling summer exhibitions. There are plenty of choices during this eighth month of year and we have a couple of options for you in this edition of ArtSeen.  Remember, folks, this season is not just about being in the art scene but also about being seen!

"Vickie Pierre: Be My Herald of What's to Come"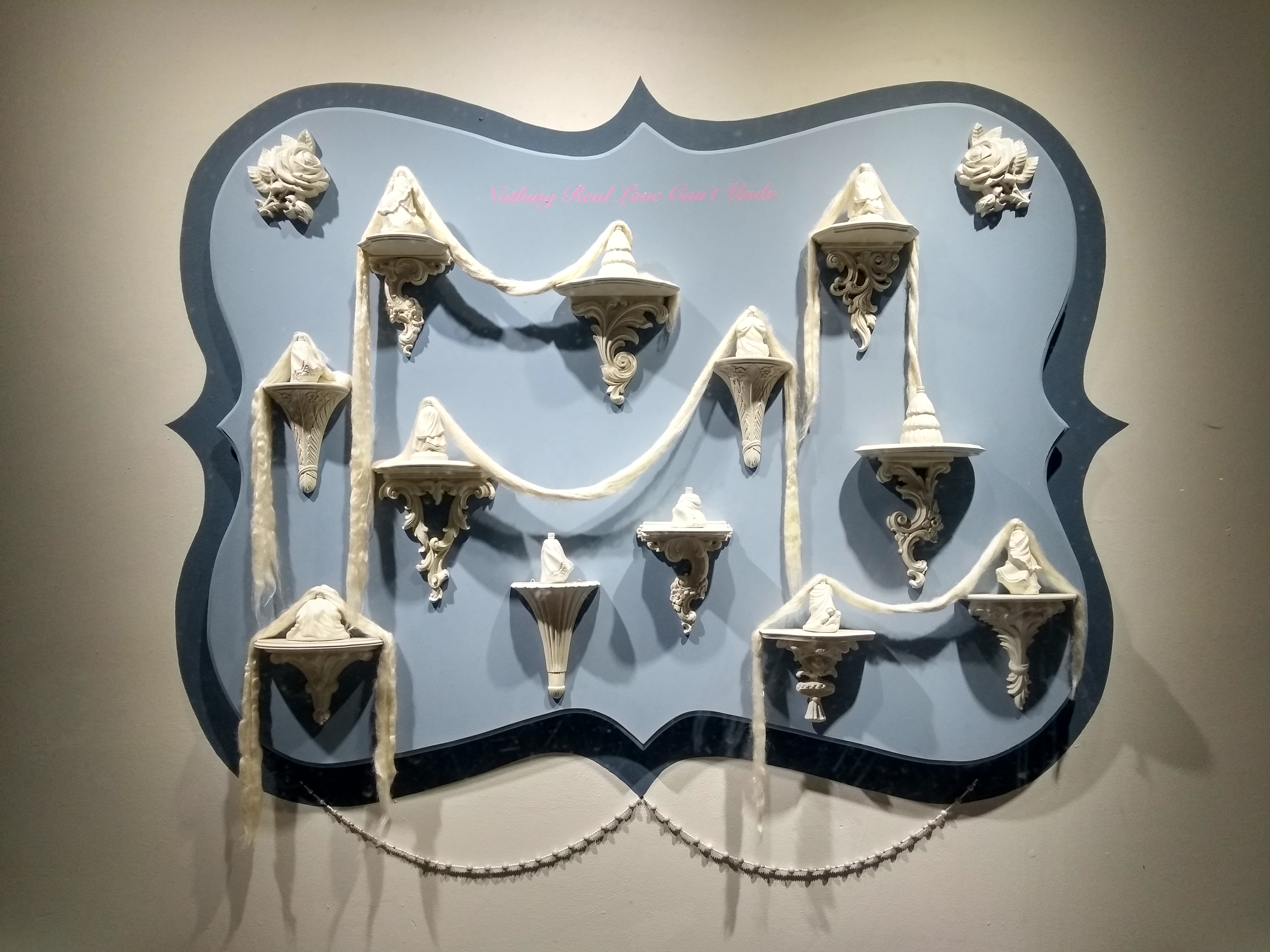 "And Though I May Have Lost My Way, All Paths Lead Straight to You" 2013, courtesy of the artist and Fredric Snitzer Gallery.

WHO?
Brooklyn born multimedia artist Vickie Pierre is the star of this exhibition. A graduate of the School of Visual Arts in New York (1997), she is currently residing in Miami, Florida. Pierre's art is available in both public institutions and private collections. Vickie has a global following as she's traveled worldwide for various exhibitions. Some of the places where her work has been on display include the Musée International des Arts Modestes in France, White Box in New York and the Museum of Art and Design in the Miami-Dade area. 

WHAT?
Museum guests will step into a fractured fairytale world when they visit "Be My Herald of What's to Come." Why is that? Well, according to the press release about this installation, her works have cast a "feminine deity spell" at the museum. Her pieces are reminiscent of the European style home decoration of her childhood residence in Brooklyn, New York. Interestingly enough, this indirectly links her family's Haitian heritage to that of France (which colonized the island). 

As Pierre puts it, "It's not my history, and isn't even really my parents' history. All of those decorative elements I remember growing up with, the European flourishes, rococo, and Victorian, were not even part of their lives when they were in Haiti. That's the push and pull of it. It's a fantasy, but it's a beautiful life. Visually it's the best eye candy ever."
WHEN?
Swing by the Boca Raton Museum of Art now until September 5th, 2021, when this exhibition comes to an end.

WHERE?
Boca Raton Museum of Art
501 Plaza Real
Boca Raton, FL 33432
Tel. 561-392-2500

More information about ticket prices, museum hours and general information about visitors can be found at bocamuseum.org/visit.  
WHY BE SEEN AT THIS SCENE?
Here you will see some of your favorite cosmetic products like you have never seen them before! It turns out Pierre used vintage Avon perfume bottles shaped like idealized women in period skirts. She, however removed the tops of these bottles which resemble a woman's torso and head. Vickie revealed, "I've been collecting these Avon perfume bottles for some time, using them as my muses. They've been deconstructed because I take their heads and torsos off. It's a play on the idea of the princess – who gets to be the princess?" 
"Adrian Soca: Velcrorealism"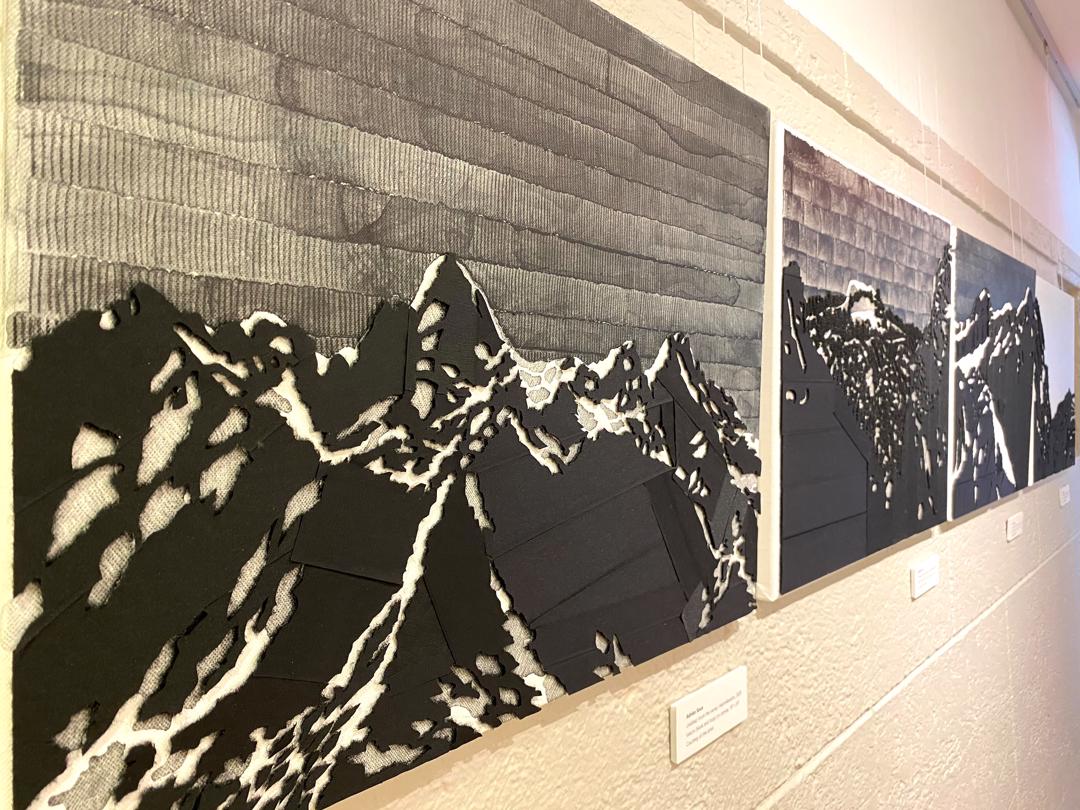 "Adrian Soca: Velcrorrealism." Photo courtesy of the Coral Gables Museum. 

WHO?
Cuban-born artist Adrian Soca is behind this exhibition. A graduate of the National Academy of Fine Arts "San Alejandro" (1995) and The Higher Institute of Art (ISA) (2003) in Havana, Cuba, he is currently living and working in Miami, Florida. After leaving Cuba in 2004, he moved to Mexico and eventually settled in the Sunshine State. Soca became known for his multidisciplinary works which involved painting, video, performance, drawings and even site-specific installations. He was also part of the artist duo ElSoca & Fabian from 1999 to 2007 and previously involved with Colectivo Enema from 2000 to 2003.

WHAT?
"VelcroRealism" is being described as an intuitive, yet simple exploration of Velcro, a material Adrian is apparently obsessed with because of its properties and textures. The exhibition takes inspiration from the many uses of Velcro and contemporary culture. Much like Velcro can be recombined and detached in a number of ways when used as a fabric fastener, our hyper-customized culture can also be transformed as we consume advertisements tailored specifically to us based on our online searches or can even choose endless amounts of online content. In a statement released by the museum, Adrian said, "For me, the nature and use of Velcro is a metaphor of change and transformation. Like many of the decisions we make on our daily lives using our sophisticated technologies and tools, the images I make with Velcro could be different; for instance, an unpleasant crime scene could be erased or reversed."

WHEN?
"Adrian Soca: Velcrorealism" is currently open and will end its run at the museum on Friday, August 20th, 2021. 

WHERE?
Coral Gables Museum
285 Aragon Avenue
Coral Gables, FL 33134
Tel. 305-603-8067

coralgablesmuseum.org

WHY BE SEEN AT THIS SCENE?
This exhibition really opens up the mind to all the different imaginative ways Velcro can be seen or used. For example, in certain works, Adrian imagines the "loop" or soft, fuzzy side of Velcro as animal skin that was created by scientists in a futuristic laboratory. In this technologically advanced world, animals like leopards, would be genetically modified for the ever-demanding fur market. In other pieces, a Velcro collage combined with watercolor pencil make up a landscape of mountains.
"Parlor Games for Summoning the Devil"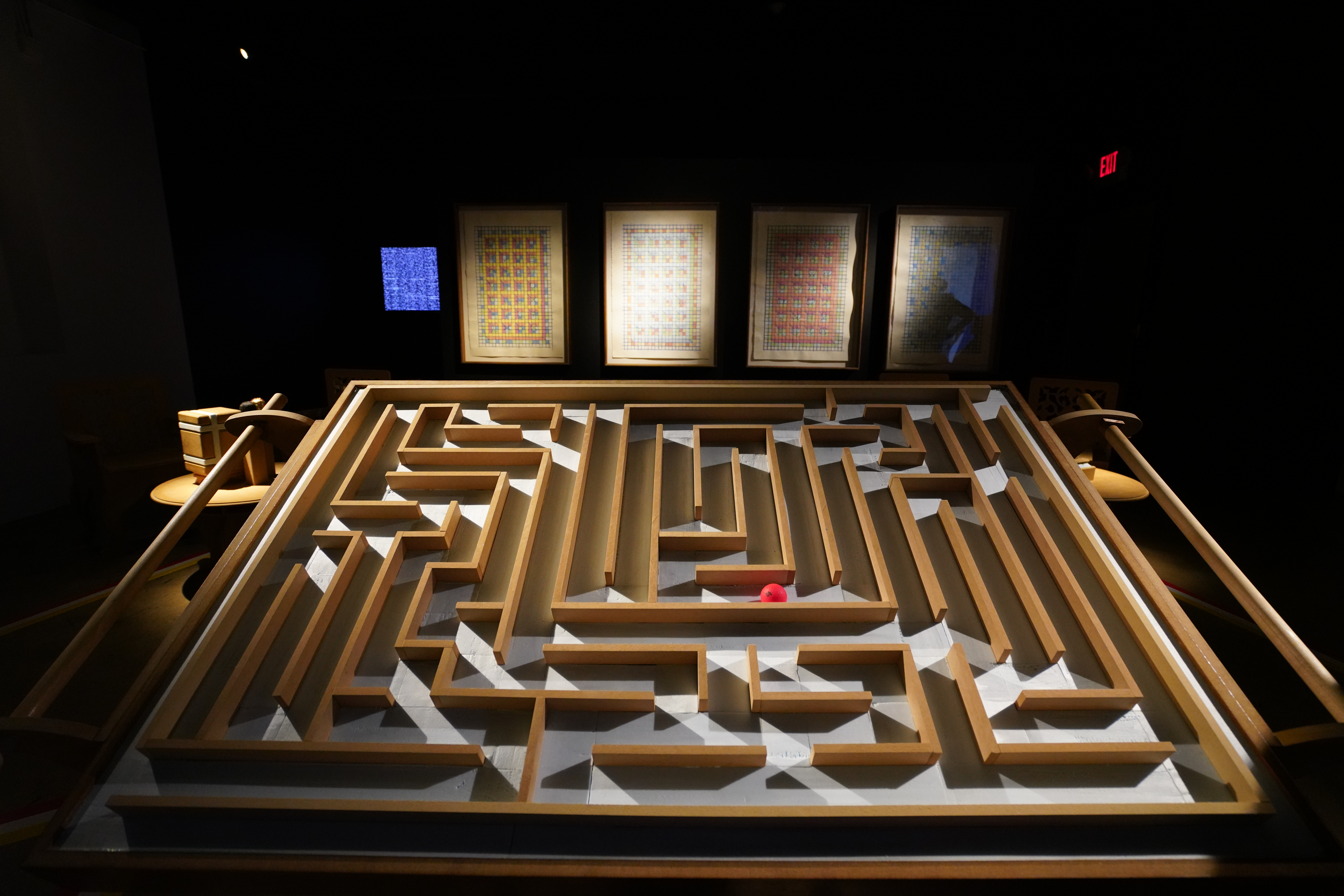 Credit: "Parlor Games for Summoning the Devil," courtesy of MAD!

WHO?
A northeast native (New England, to be more specific), Philip Lique is a multidisciplinary artist. His work encompasses installation practices, design, print and sculpture. Lique has a Bachelor of Fine Arts degree in graphic design from Paier College of Art and a Masters of Fine Arts degree in painting from Western Connecticut State University. 
WHAT?
This mixed media installation combines magic, history and myth. Lique uses synthetic materials, table mazes and custom furniture pieces along with traditional arts and crafts to make what can be described as a vortex where the past, present and arcane collide. 
WHEN?
Running now until the end of August.

WHERE?
MAD Arts | MAD Art's Bad Space II Gallery  
481 South Federal Hwy.   
Dania Beach, FL 33004
WHY BE SEEN AT THIS SCENE?
This exhibition is reminiscent of a 17th century parlor room. Visitors can interact with objects that could summon the unknown or sit back and be entertained watching others do so!
Did you enjoy this post? Are you ready to create some art? Shop the site for your next creation.