Summer is right around the corner which also means kids are out of school. Whether you're looking for something fun to do on your own or a more family-friendly activity, we've got you covered. So, put on your shades, rub on some sunblock and get ready for some of this month's most happening exhibits. Remember, this June is not just about being in the art scene, but also about being seen!
"PERNiCiEM: The Endangered Species Connection"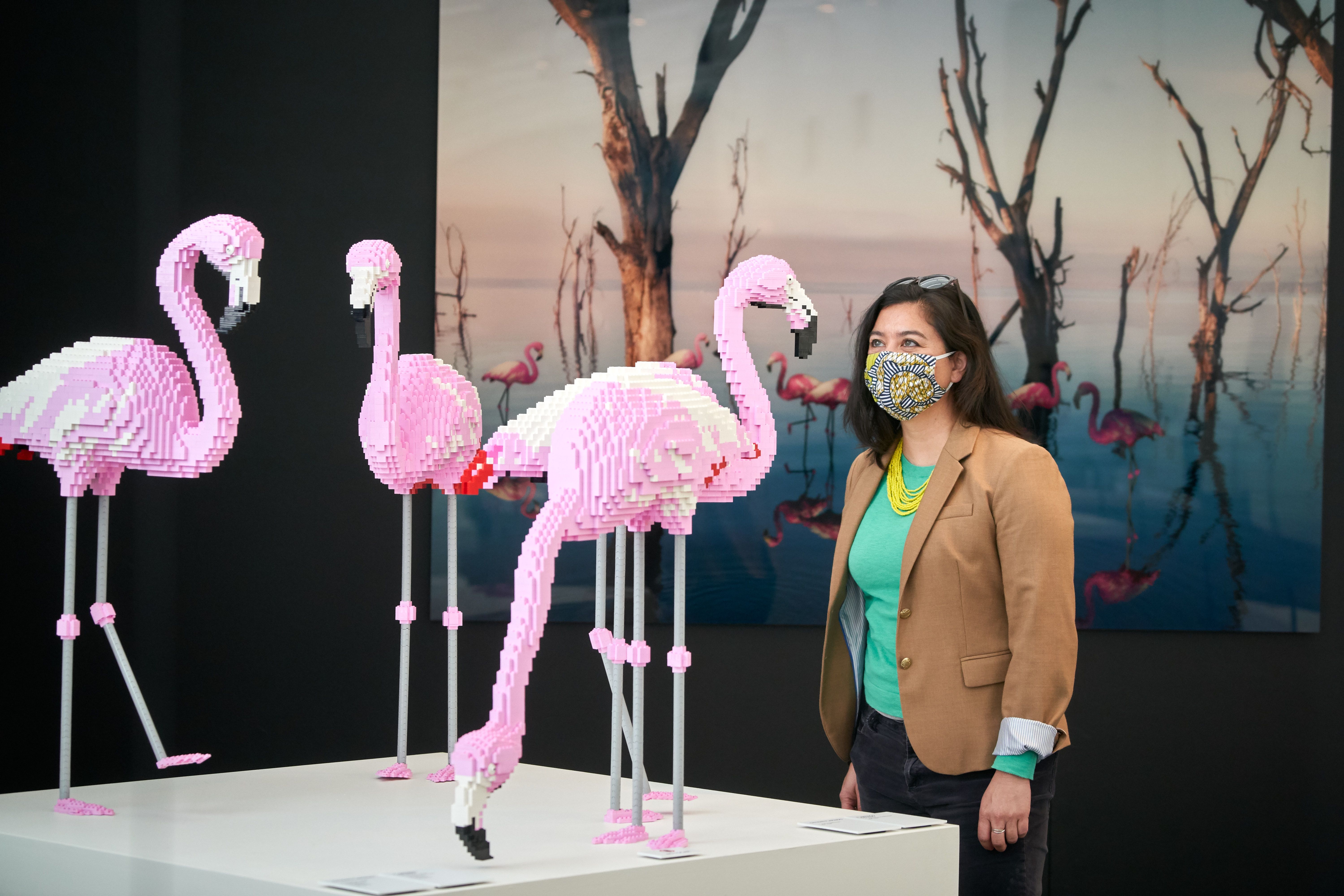 PERNiCiEM-CREDIT The Art of the Brick
WHO?
Award-winning artist Nathan Sawaya has quite an interesting backstory. Before dipping his feet in the world of arts, he was a corporate lawyer in New York City. He has gained global recognition for his touring exhibitions, "THE ART OF THE BRICK" which features large-scale sculptures made exclusively out of LEGO blocks. Collaborating with him in this exhibition is photographer Dean West. Born in Australia, West studied at the Queensland College of Art. Dean is most recognized for his highly staged photos of everyday occurrences taken beyond the realm of natural reality. 
WHAT?
"PERNiCiEM: The Endangered Species Connection," is an expansion of "THE ART OF THE BRICK" exhibition currently on display at the California Science Center. The word "PERNiCiEM" means "extinction" in Latin and is the perfect name for this three-dimensional exhibition featuring some of the world's most endangered species. Thirteen large-scale sculptures of animals such as the humpback whale, lowland gorilla and polar bear comprise "PERNiCiEM."
WHEN?
Don't fret! This is an ongoing exhibition at the California Science Center so there's still time to enjoy it.

WHERE?
California Science Center
700 Exposition Park Drive
Los Angeles, CA 90037

Open Daily from 10am to 5pm
Timed-entry reservations are required for the museum. Tickets can be purchased at www.californiasciencecenter.org/visit
Face coverings are also mandatory for guests, ages two and up.   

WHY BE SEEN AT THIS SCENE?

If you thought this exhibit was child's play because it incorporates LEGO pieces, then think again. There's definitely a deep, thought-provoking message behind it. Guests will be able to enjoy Sawaya's sculptures which were rendered into West's photography. These images were taken at a variety of remote global destinations and feature five main habitats which include grasslands, oceans, deserts, the arctic and forests. The numerous pixelated images will force viewers to think about the evolution of Earth's landscape and their connection to it. Polluted waterways, climate change and illegal wildlife trade are thought-provoking topics explored here that may make you forget you're looking at kids' toy pieces.

"Vision"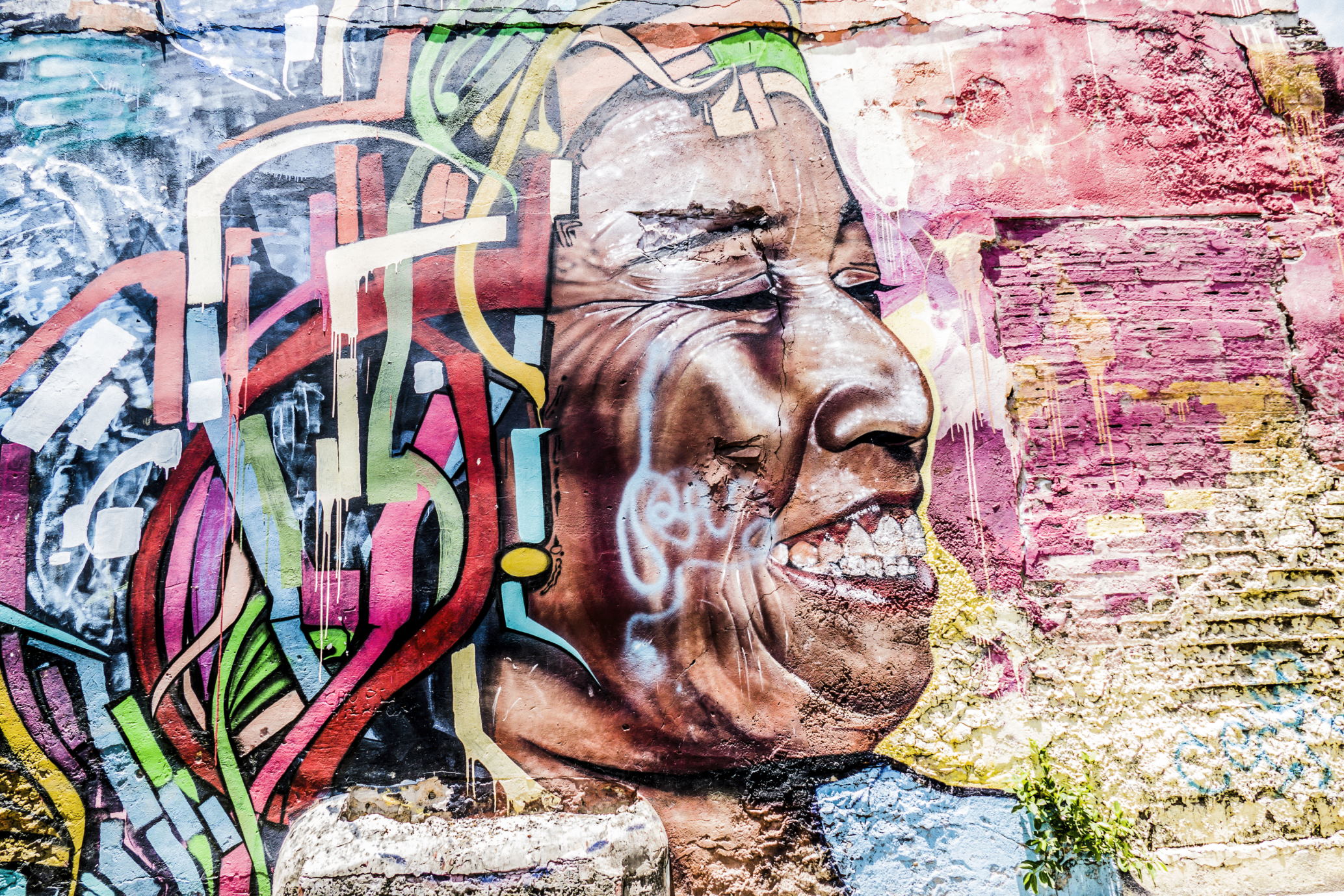 Mama - Colourful Cartagena Collection CREDIT- Julian Lennon

WHO?
British artist and acclaimed photographer, Julian Lennon, is center stage in this exhibit. Regarding the exhibition, Lennon said: "I aim, through my photography, to grant the viewer intimate access to the lives and locations of my subjects, as well as insight into my own personal journey." He added, "In a city as vibrant and diverse as Miami, I invite the residents to draw a relationship to their own lives in these images, and to take part in my mission to unite us through empathy in the lives of others."
WHAT?
The Aston Residences in Miami are still under construction, but as a sneak peek into what residents can expect once they're completed in 2022, they have launched a virtual art gallery with Lennon's works. But why an art gallery specifically? Turns out that once the project is completed, residents will be able to enjoy the real deal: a permanent art gallery on the luxury tower's 52nd floor.  
WHEN?
This virtual exhibition is already available online, but keep in mind that the Aston Martin Residences' Art Gallery plans to showcase a prominent artist online every two months.
WHERE?
No need to even get out of bed for this one. Simply turn on your computer or cell phone and visit: https://astonmartinresidences.com/amrVirtual/index.html
WHY BE SEEN AT THIS SCENE?
Elegance and exclusivity are the key ingredients that make this a one-of-a-kind virtual scene. Germán Coto, CEO of G&G Business Developments, the developer behind the residences said: "Art and design are woven into the soul of the Aston Martin Residences. Every decision we make is born from an intrinsic love of beauty and meticulous attention to detail. We imagine residents will fill their homes with beautiful artworks, and we're creating the Art Gallery to offer a secluded and exclusive space for our owners to immerse themselves in an ever-changing canvas of contemporary art. We'll present works from established artists and emerging talents that make our hearts beat faster, and we hope the Art Gallery will inspire residents in their daily lives."
So why are these residences causing so much buzz? First of all, this luxury condominium will be at one of the hottest intersections in South Florida: where the Miami River meets Biscayne Bay. The 66-story sail-shaped tower will have 391 luxe residences and penthouses, with units costing anywhere from $900,000 to more than $50 million.
"The Look Make Show"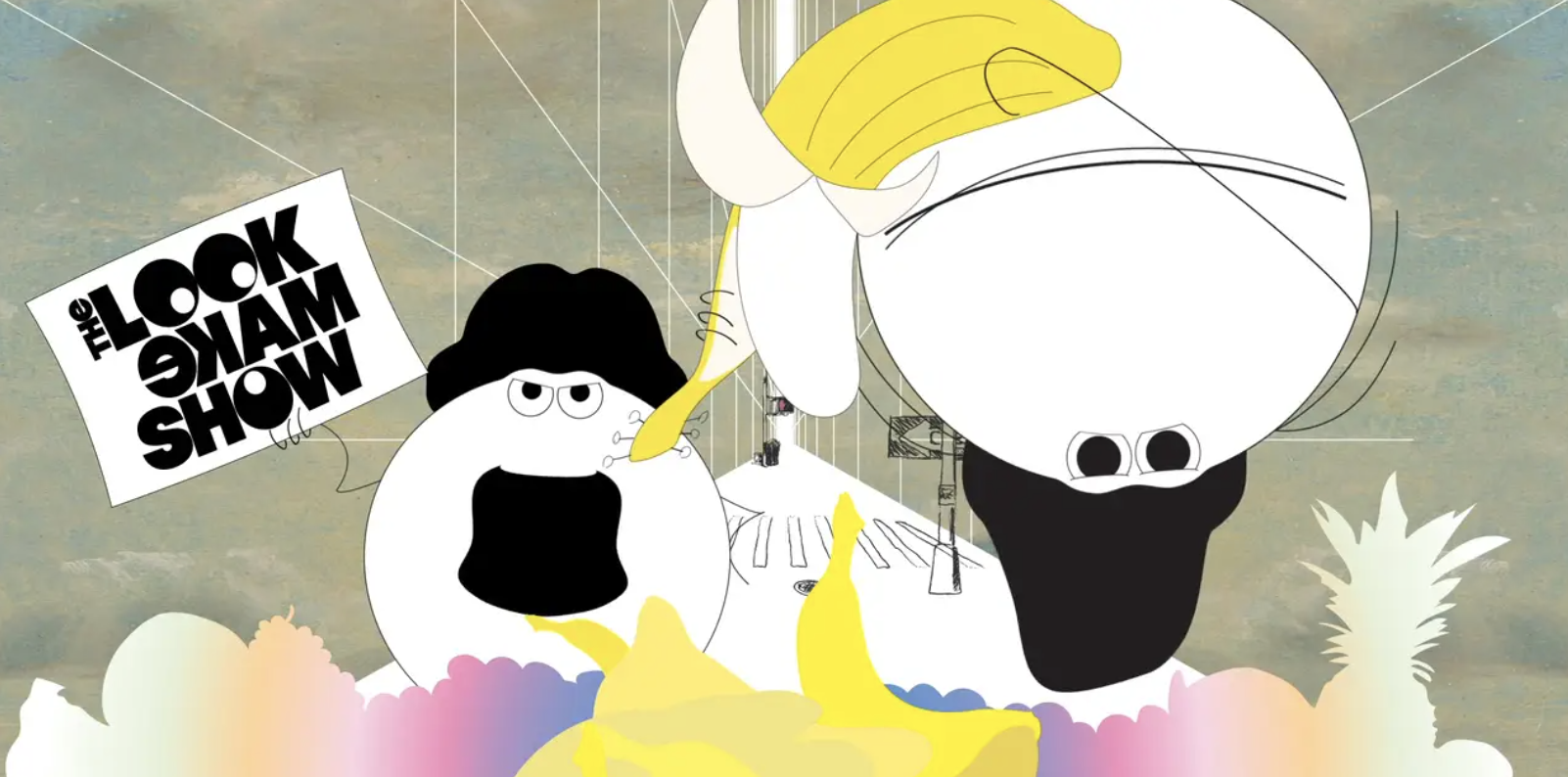 Caption: Courtesy Children's Museum of the Arts
WHO?
Adult and child artists have joined forces to create this online TV channel for the Children's Museum of the Arts.
WHAT?
Call it edutainment (educational entertainment)! "The Look Make Show" features characters Rod and Coney, child artists who love sharing their work with friends, but have been stuck home because of the pandemic. They've learned so much from simply watching television and decide to make their own show with their friends (children everywhere). Here they will learn about art, life's challenges and spark conversation about current events and arts. Questions posed in the show include, "How can we work together to inspire change?" "What is culture appropriation?" And "What role do artists play in the world?"
WHERE?
You don't have to go anywhere for this one. As long as you have an internet connection, visit https://youtu.be/e6XWWq13OFY to watch. A full calendar of events is available here: https://cmany.org/calendar/
WHY BE SEEN AT THIS SCENE?
While the Children's Museum is currently closed, this is a great way to enjoy some of its programs. Whether you're looking for something to do with your little ones or are simply a big kid at heart, this show is very funny and enjoyable even for adults. And from an artistic point of view, you will definitely enjoy the catchy music and animation in the series.
You must be feeling inspired after reading about these up-and-coming exhibits. Are you ready to create some art? Make sure to shop set below for your next creation