The art scene keeps getting hotter and hotter! Is it because we are exactly one month away from the official start of summer? Maybe. Want to take a peek at the hot exhibitions I am referring to? Check out the latest art gallery spotlights in this edition of ArtSeen. Remember, folks, it's not just about being in the art scene, it's also about being seen there! Let's get started.
"The 2021 mowna Online Biennial"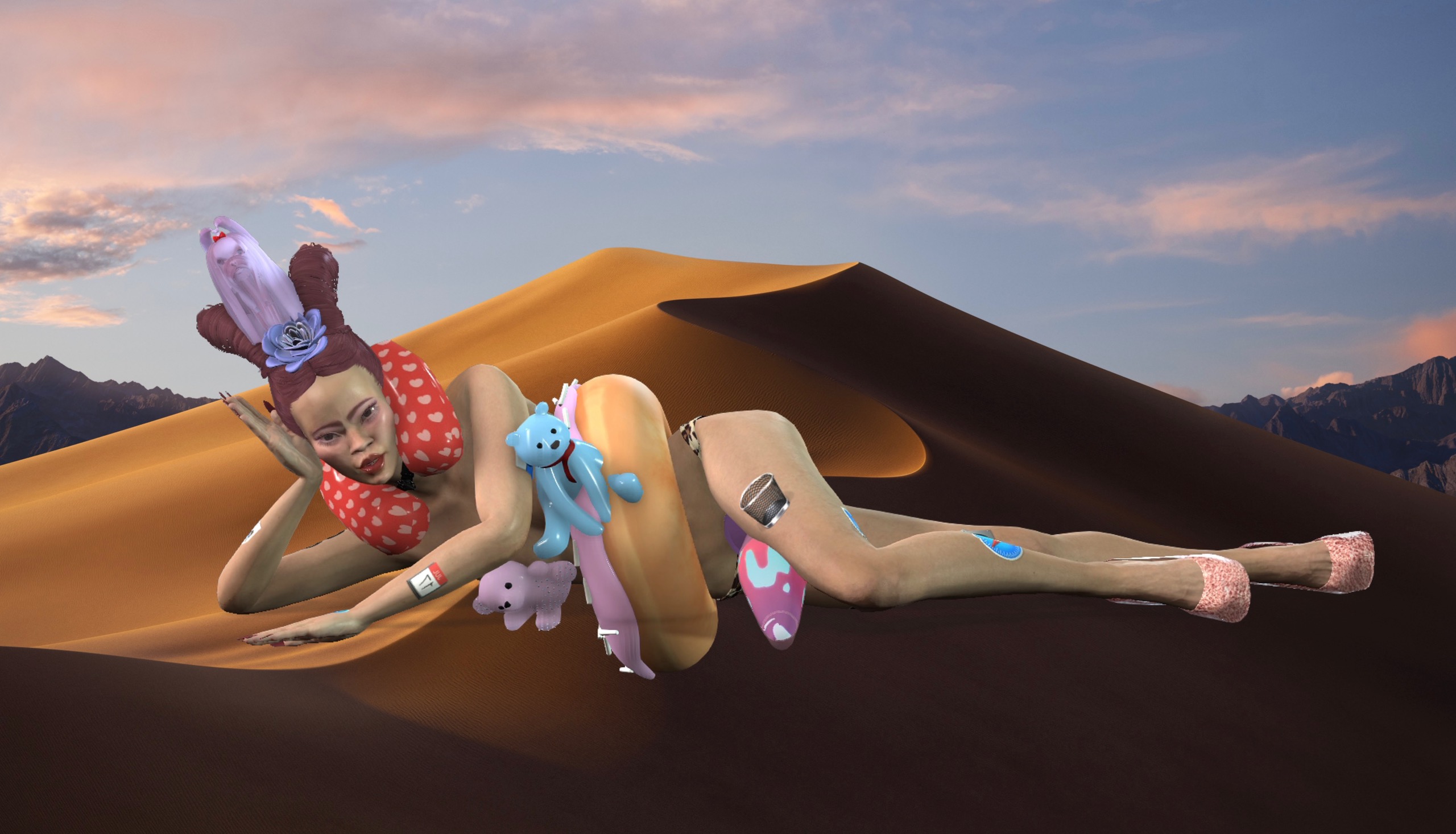 "Susan" CREDIT- Sue Roh
WHO?
Artists from 44 countries will take part in this digital exhibition. The roster is international. Zachary Handler of Baltimore, Maryland, Sue Roh, a Korean American multimedia artist based out of Brooklyn, New York and Linda Rebeiz, a Lebanese-Senegalese artist living in Ghana. Others partaking in the Biennial are filmmakers Vance Brown and Justina Kamiel Grayman from New York, Joseph Martin Waters from San Diego, California and Hyejun Youn of Salzburg, Austria.
WHAT?
The Biennial includes a variety of art forms and works such as "The Lockdown," a virtual reality sonic memory installation from Mana Saei, experimental music videos from opera "The Magic Hummingbird" by Joseph Martin Waters and Zachary Handler's "ERRANDS", a series of portraits documenting shelter-in-place experiences. Other works include "PETSCII leaks," ASCII inspired gif comics by Italian artist Ailadi, "AuxeticBreath" an interactive new-media installation visualizing the rhythmic respiratory rate and Linda Rebeiz's "Planes of resistance", an empathy experiment exploring the world from the vantage point of a black woman.
WHERE?
You don't have to step out of your house for this event. The Biennial can be enjoyed online now until September 22, 2021. Visit www.mowna.org for more information.
WHY BE SEEN AT THIS SCENE?
While a selfie at this museum isn't a possibility, at least you can tweet about it or post to Instagram while enjoying it from the comfort of your home office. The Museum of Wild and Newfangled Art is a new and unique online museum founded during the pandemic and specifically created for the digital era. This is their first online Biennial show.  Artists were chosen from an open call for submissions that ran from January to March of this year. This is the museum's largest show ever and includes various forms of art made from 2019 to 2021.
"Michael Richards: Are You Down?"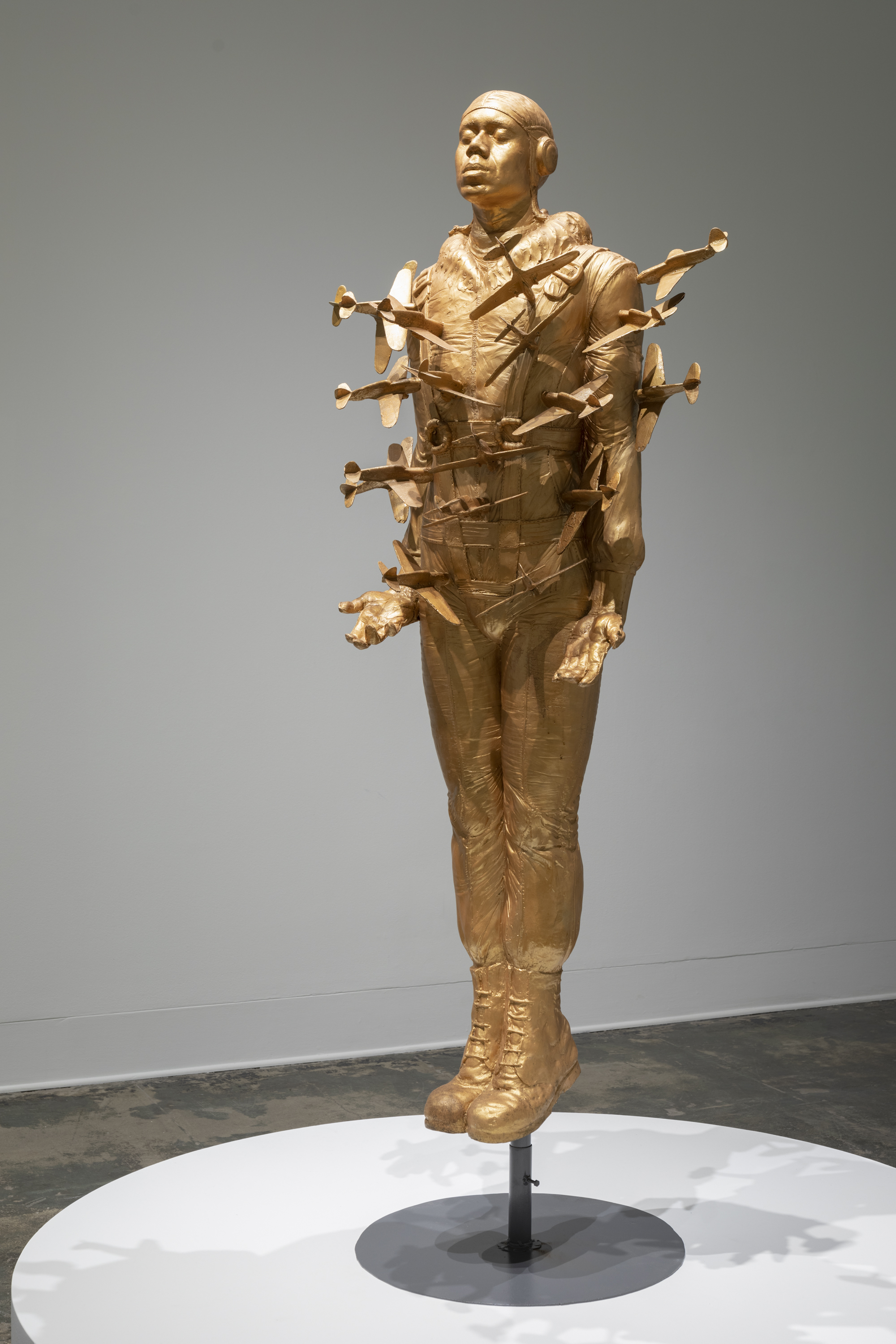 "Tar Baby vs. St. Sebastian"  CREDIT-Henrik Kam 2018

WHO?
Born in 1963 in Brooklyn, New York, artist Michael Richards was of Jamaican and Costa Rican descent. Growing up in post-civil rights era America and post-independence Jamaica influenced his work heavily. Richards was big on using metaphor in his art to explore themes of tension between assimilation and exclusion. Aviation, for example, was one of his central themes used to explore ascendance and descent as well as freedom and escape often relating to the ongoing and historic oppression of Black people.
"History is interesting in terms of how we mythologize it, how we accept history or interpretations of history as fact, and whose interpretation it is. In many ways my history is so different from the official white versions," said Richards in a 1997 interview.
He passed away on September 11, 2001 while working at his Lower Manhattan Cultural Council World Views studio at World Trade Center, Tower One.
WHAT?
"Michael Richards: Are You Down?" is the first museum retrospective of the artist's drawings and sculpture. It will feature almost all of his work made between 1990 and 2001 and documentation of early site-specific installations. This is in addition to photographs of works no longer in existence.
WHEN?
Museum-goers can enjoy this exhibition now through October 10, 2021.
WHERE?
Museum of Contemporary Art, North Miami (MOCA)
770 NE 125th St.
North Miami, FL 33161
-Open Wednesdays, 12pm-7pm and Thursday to Sunday, 10am–5 pm
-Closed Mondays and holidays

Admission is $10 and free for museum members as well as residents of North Miami.
For more information, you can visit mocanomi.org or call 305-893-6211.
WHY BE SEEN AT THIS SCENE?
We've got to give it up for the team at the MOCA for all the effort they've put into this exhibition. Curators Melissa Levin and Alex Fialho began their research in 2016, when they visited Richards' cousin in New York. There they got access to the artist's works which had been stored in boxes that hadn't been opened in 15 years!
Since Michael didn't have much of an online presence, Levin and Fialho decided to do even more research in the form of 100+ conversations with the late artist's friends. This duo definitely gets an A for effort!
"Beyond the Shimmering Waters: Everglades + Immokalee Photography"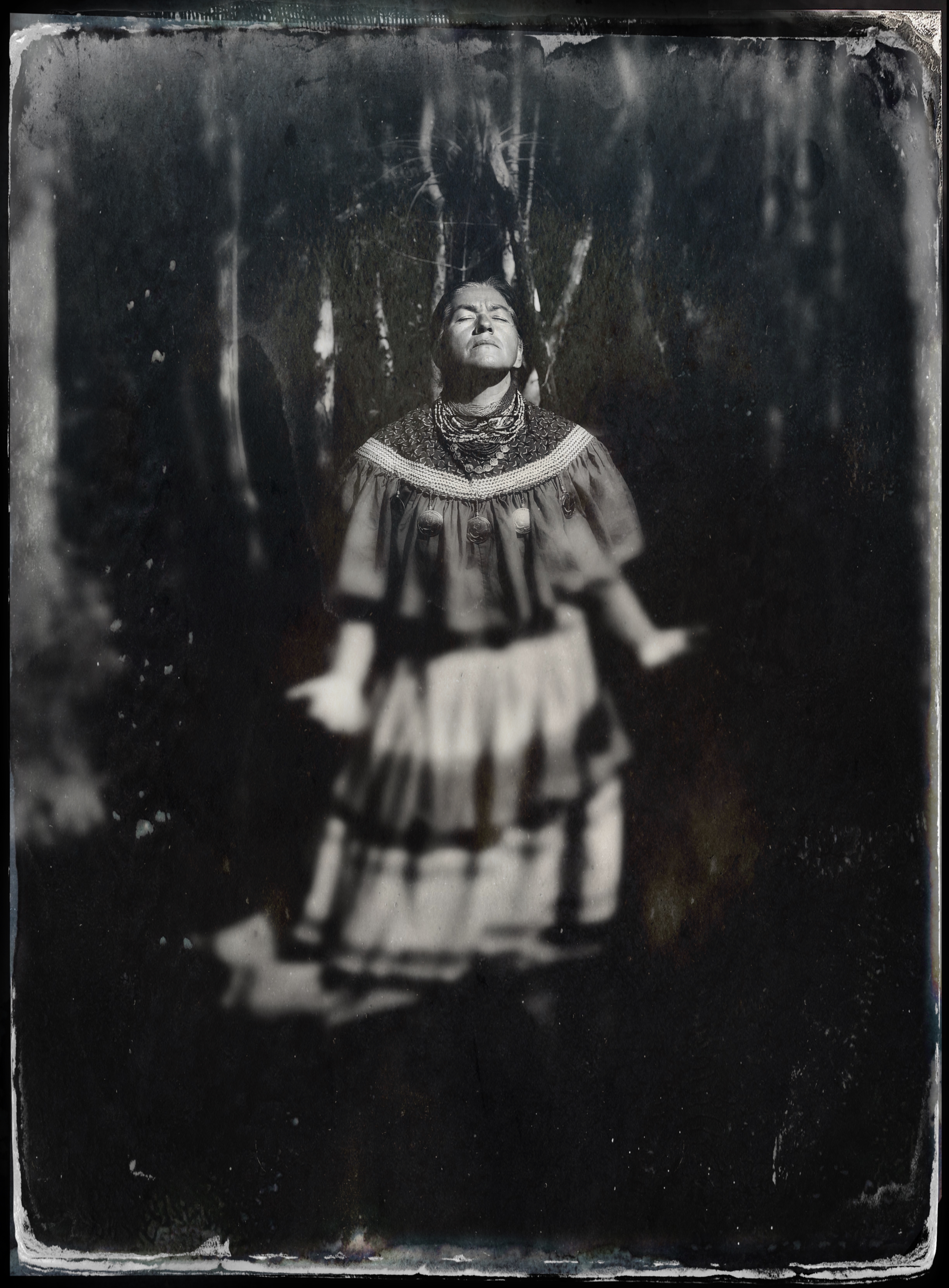 "A Grandmother's Prayer" CREDIT- Lisette Morales

WHO?
Nicaraguan photojournalist Lisette Morales turned to the world of arts after surviving domestic violence. Painting and illustrations became a form of self-expression and catharsis for the award-winning Morales. In the past couple of years she's once again taken on photography as her choice medium and been featured in various publications. She was even an official delegate to the United Nations Women 2018 Commission on the Status of Women.
WHAT?
This exhibition features a series of images of Miccosukee Grandmother and Everglades conservationist Betty Osceola, Panther Clan, as well her work promoting respect and awareness for the Earth through Indigenous prayer walks in the Everglades. Guests will also enjoy portraits of women admired for their strength and perseverance who are working or living in Immokalee.
WHEN?
This exhibition runs now through May 28, 2021.
WHERE?
History Fort Lauderdale Museum
219 SW 2nd Ave.
Fort Lauderdale, FL 33301

Museum hours are 10am to 4pm daily
More information can be found at HistoryFortLauderdale.org
WHY BE SEEN AT THIS SCENE?
History Fort Lauderdale is the place to dig deep into the city's rich past. Situated on a beautiful campus, the museum has several buildings including the 1899 Ivy Cromartie Schoolhouse Museum, the 1905 New River Inn and the 1907 Pioneer House Museum.
It also has an astounding 400,000+ photos, maps and newspapers, dating all the way back to the early 18th century.