It's back to school time, and your homework is: head to the art galleries! This fall is full of fabulous exhibits that you definitely cannot miss. So go ahead, put in that "A for effort" energy, and get walking to your favorite gallery. Remember, this September is not just about being in the art scene but also about being seen!
"Design Miami/Basel"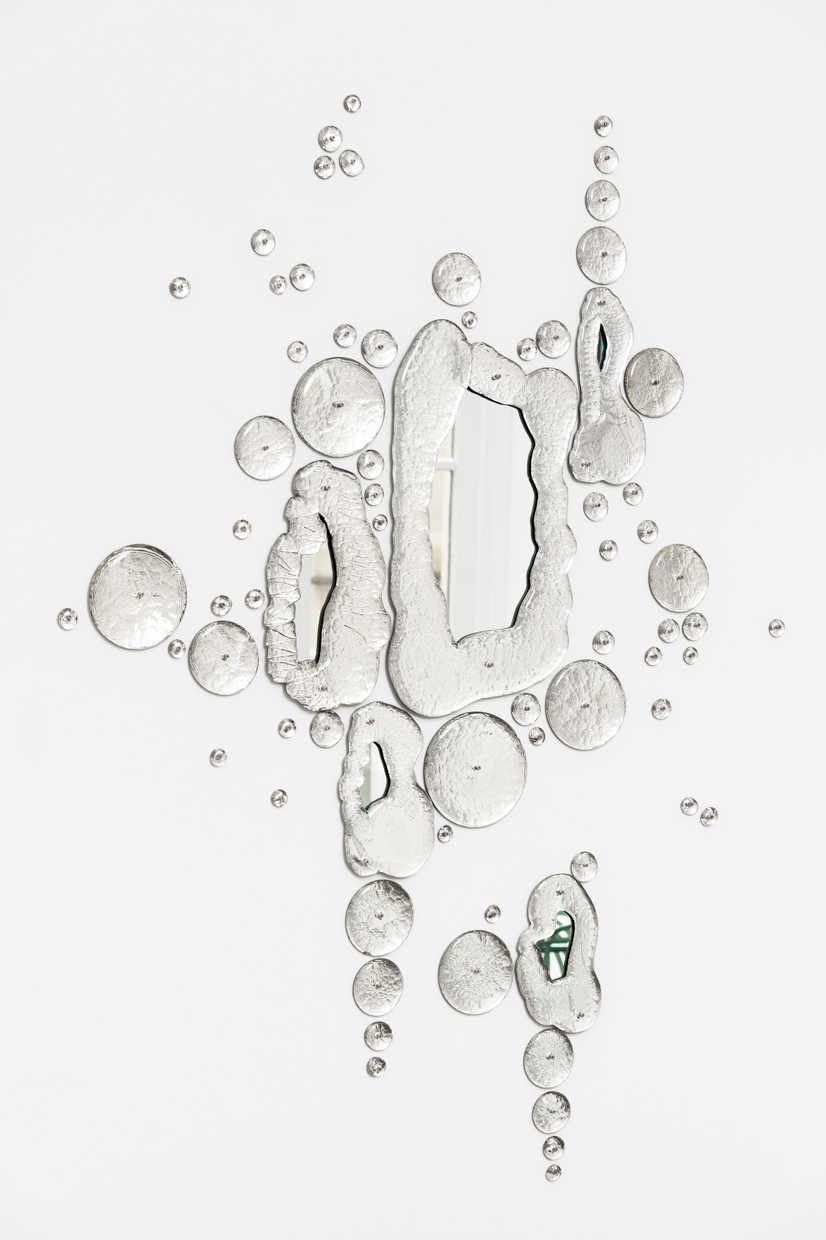 WHO?
Twenty- seven galleries from around the world will be part of this fifteenth edition of the "Design Miami/Basel" fair.  Morentz (Waalwijk, Netherlands), Geoffrey Diner Gallery (Washington, D.C., United States), AGO Projects (Mexico City, Mexico), and Hemmerle (Munich, Germany) are four of the six new galleries part of the event. They will be participating with other Parisian galleries previously featured here, including Galerie Patrick Seguin, Galerie kreo, LAFFANOUR-Galerie Downtown, and Jousse Enterprise.
WHAT?
This year's edition of the fair will include 14 Curio exhibitions in addition to the 27 previously mentioned. It will also have Design at Large programs with large- scale installations and works. Additionally, its hybrid physical/digital format will allow collectors to view and shop for pieces they see on the showroom floor at designmiami.com.
WHEN?
Design Miami/Basel runs from September 21 to 26th, 2021.
WHERE?
Art Basel
MCH Swiss Exhibition (Basel) Ltd.
Messeplatz 10
4005 Basel, Switzerland
To purchase tickets visit https://ticket.messe-tickets.ch/MCH/DesignMiami-basel-ticketshop-2021/Shop  Tickets are only available to purchase online and cannot be bought onsite.
WHY BE SEEN AT THIS SCENE?
The 2021 edition of Design Miami/ Basel explores the theme of Human Nature, taking a deeper look at the relationship between the constructed natural world and human beings. Through this event Curatorial Director, Aric Chen, poses questions such as, "How might we look to both the past and future to rethink the interactions between humans, nature,- and human nature?"
Another interesting highlight of the event is a multi-sensory experience called Shylights that will be at its 2500 sqm Event Hall 1.0. This poetic, upside- down forest will have moving flowers that will explore nature's impermanence and the wonder that comes from being lost in it. Definitely a must-see portion of the fair!
"Immersive Van Gogh"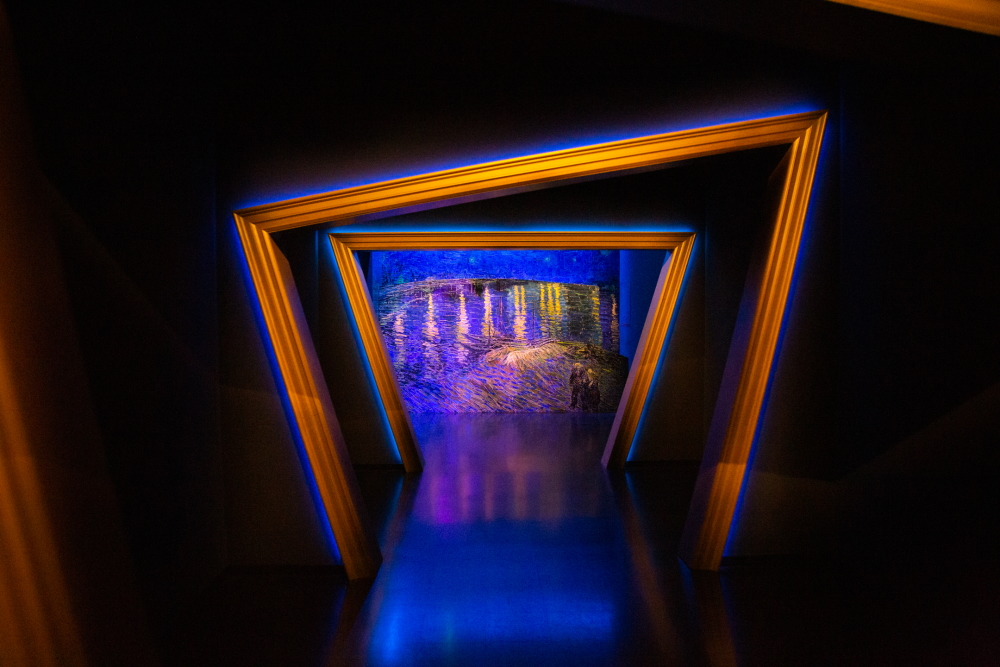 WHO?
Post-impressionist painter Vincent van Gogh's works are paid homage in this experiential celebration in the heart of Hollywood. Creator and film producer Massimiliano Siccardi designed the 55,000 square-foot exhibition, which features music by Italian multimedia composer Luca Longobardi. Acclaimed Creative Director David Korins, who has worked on "Hamilton" and "Dear Evan Hansen," also created custom design elements for the exhibit.
WHAT?
Guests will be able to "step inside" Van Gogh's most iconic pieces while also enjoying unique elements inspired by them, such as the Neon "Starry Night" Ceiling. Designs made out of neon lights, which pay homage to the famous painting, are on the venue's ceiling and are meant to unite the lobby and bar space. The electric and abstract rock vibe also pays tribute to the space, which was previously the iconic Amoeba Music store.

Approximately 65 state-of-the-art projectors illuminate animated details from other works, including "Bedrooom in Arles" and "Self Portrait with Felt Hat." The production also includes 119,000 frames of video, totaling 148,000,000 pixels and 500,000+ cubic feet of projections. 

WHEN?
"Immersive Van Gogh" is currently open and is selling tickets through January 2022.
WHERE?
Lighthouse Artspace Los Angeles  (former Amoeba Music Building)
6400 Sunset Boulevard 
Los Angeles, CA 90028

Limited on-site parking (accessible via Cahuenga Boulevard) is available for guests. 

Tickets are available at different prices: $29.99 for children, $49.99 for basic timed tickets, and $99.99 for VIP Flex Tickets. They can be purchased at vangoghla.com.
WHY BE SEEN AT THIS SCENE?
This blockbuster exhibit is definitely the talk of Tinseltown. Not only is it in a prime location, perfect for spending a day exploring the nearby stores and restaurants, but it is also at an iconic venue. Another really cool part of the exhibit is the "Letters from Vincent" activation created from digital scans of van Gogh to his brother Theo. Here- guests will be able to "ask" Vincent questions, and he will respond via a customized letter addressed to them.
"The Roaring Twenties"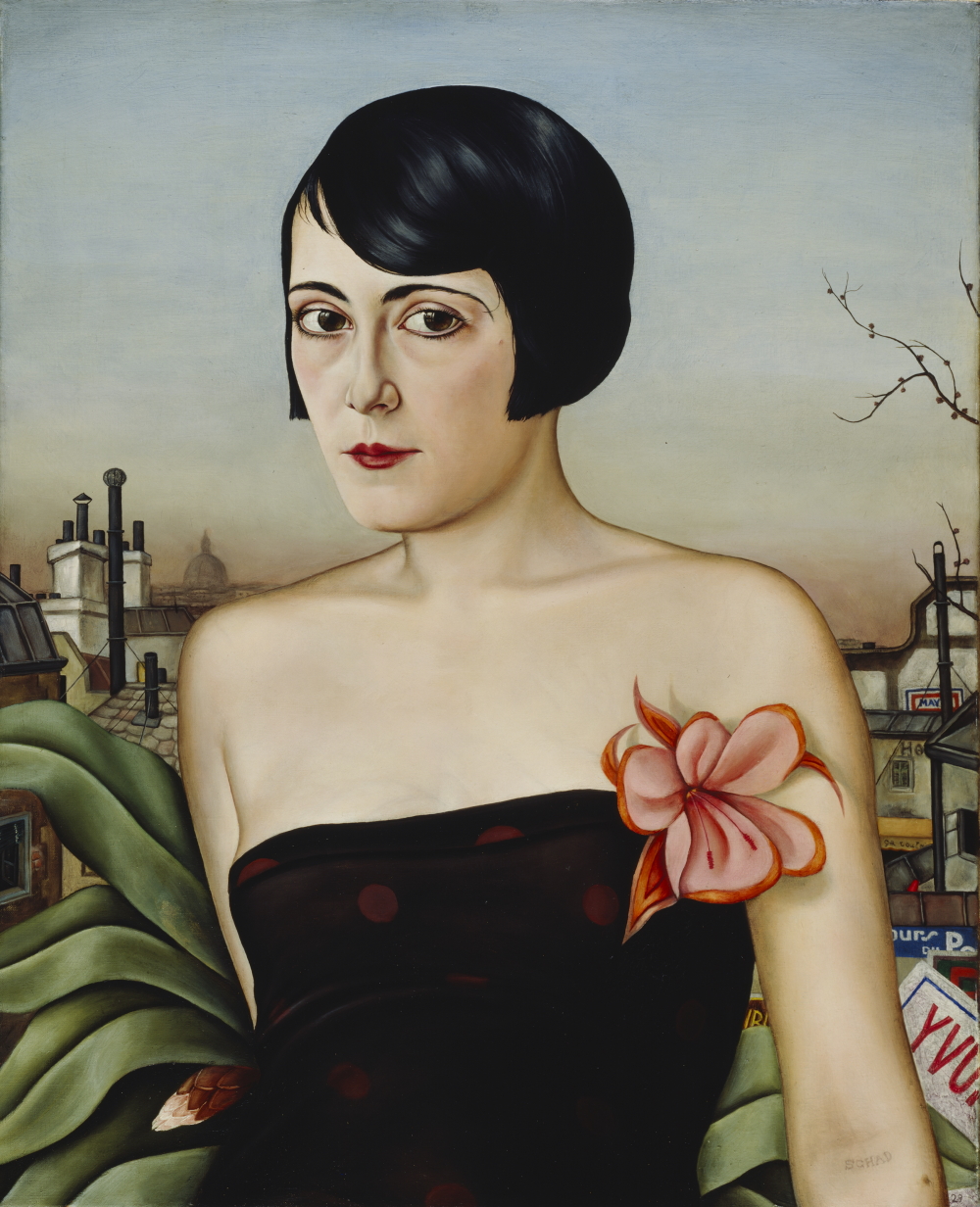 WHO?
Curators Kunsthaus Zurich, Petra Joos, Catherine Hug, and the Guggenheim Museum Bilbao present this exhibit which is a collaboration between the museum,  and playwriter, and opera director Calixto Bieito. Calixo, who has lots of knowledge of the time period, was in charge of the exhibit's design. His idea was to create an exhibit that would foster dialogue between the fine arts and performing arts. 
WHAT?
More than 300 objects that represent important artistic disciplines of that era will be featured in 6 galleries at the museum: "Moving on from the Trauma of War," "New Roles, New Models," "New Ways of Seeing," "The Fashion Revolution," "Work and Leisure," "New Notions of the Body," and "Lust."
Some of theThe categories on display include photography, architecture, fashion, furniture design, film, collage, drawing, and even painting. European cities such as Paris, Zurich, Berlin, and Vienna will be featured in the exhibit. Some of the parallels between the recession following World War I and the 1918 pandemic will definitely resonate with the world's current situation.
WHEN?
"The Roaring Twenties" is open now and closes its doors on September 19, 2021.

WHERE?
Museo Guggenheim Bilbao
Avenida Abandoibarra, 2
48009 Bilboa, Spain

Ticket information is available at https://tickets.guggenheim-bilbao.eus/en

WHY BE SEEN AT THIS SCENE?
"The 1920s witnessed an explosion of creativity, erotic freedom, sexual urges, and feminism, yet also trauma, struggle, and unbridled, merciless economy. And all of this is reflected in the Guggenheim Museum Bilbao in a very special way thanks to the exhibition design by Calixto Bieito," said Bilbao curator Petro Joos.  

The renowned set designer also poses a call to "take advantage of the experience of 'The Roaring Twenties' to trust our own creative freedom and not fall into the mistakes that engulfed the world in one of its greatest catastrophes. May the 2020s not turn into an Infinite Jest."
Arteza Art Break
Now, here's a question for you...
Are you feeling motivated to create some art after reading about these galleries? I'm sure the answer is a resounding YES!.  We encourage you to create art with these awesome Arteza products, because when inspiration hits, you've got to  gotta be ready.
Are you still interested in seeing even more Arteza products? Make sure to shop the entire store!