CREDIT: Beyond Van Gogh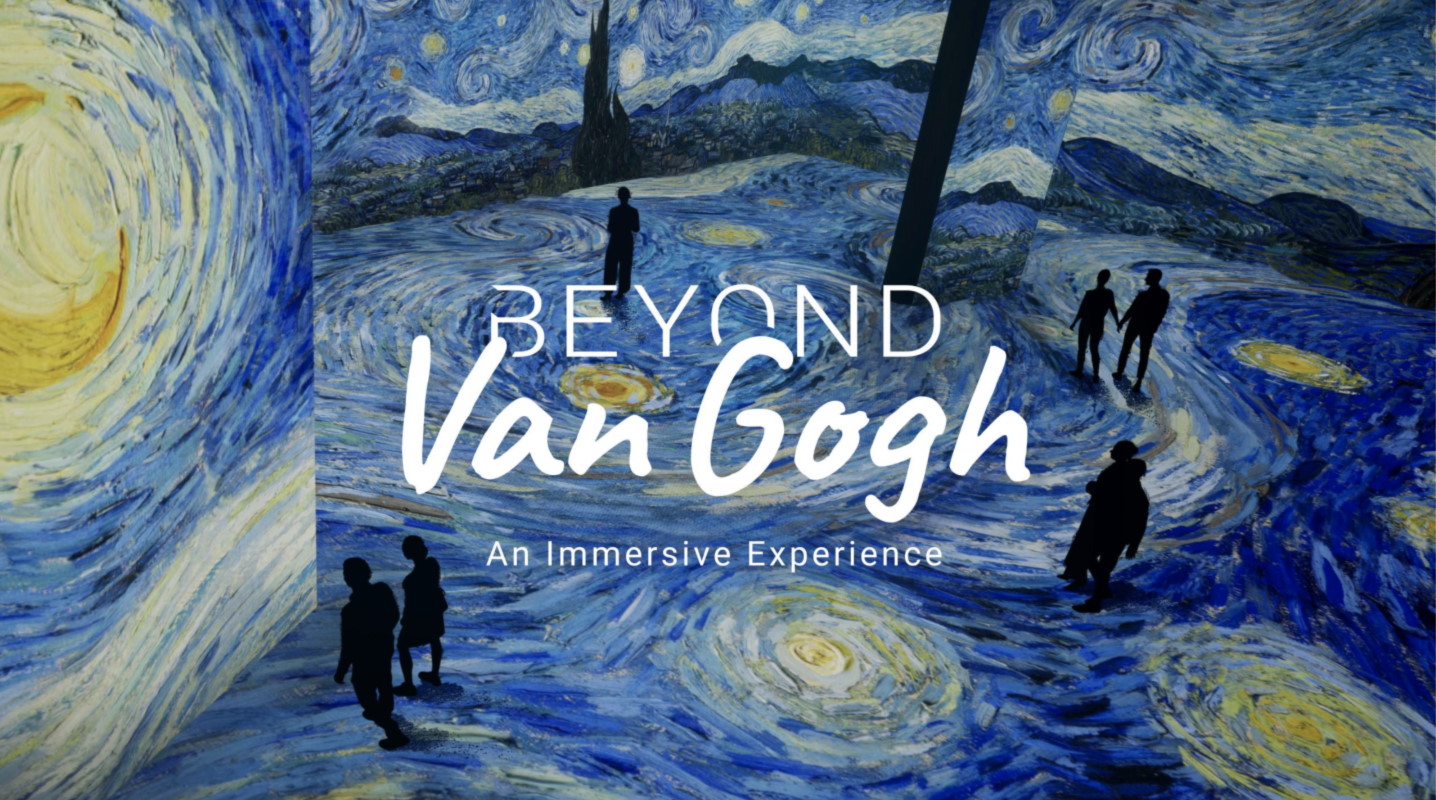 "Beyond Van Gogh: An Immersive Experience" is making its way to South Florida this month and we got to speak with its Creative Director, Mathieu St-Arnaud about the creative process behind it. Mathieu, who has worked with such artists as Justin Timberlake and the Killers, as well as companies including Cirque Du Soleil and HBO, founded the renowned Normal Studio 12 years ago. St-Arnaud chatted with us for an entire half hour and it was evident that he was excited and very passionate about this project.
Despite the pandemic, Mathieu revealed that he and his team continued working full time. After approximately four months of pre-production, "Beyond Van Gogh" is set to make its debut at Miami's famed Ice Palace Studios this April 15th.
Split into three different areas within the venue, this unique, immersive exhibition will feature more than 300 of Van Gogh's masterpieces including some of his most recognizable work such as "Sunflowers," "Café Terrace at Night" and "The Starry Night."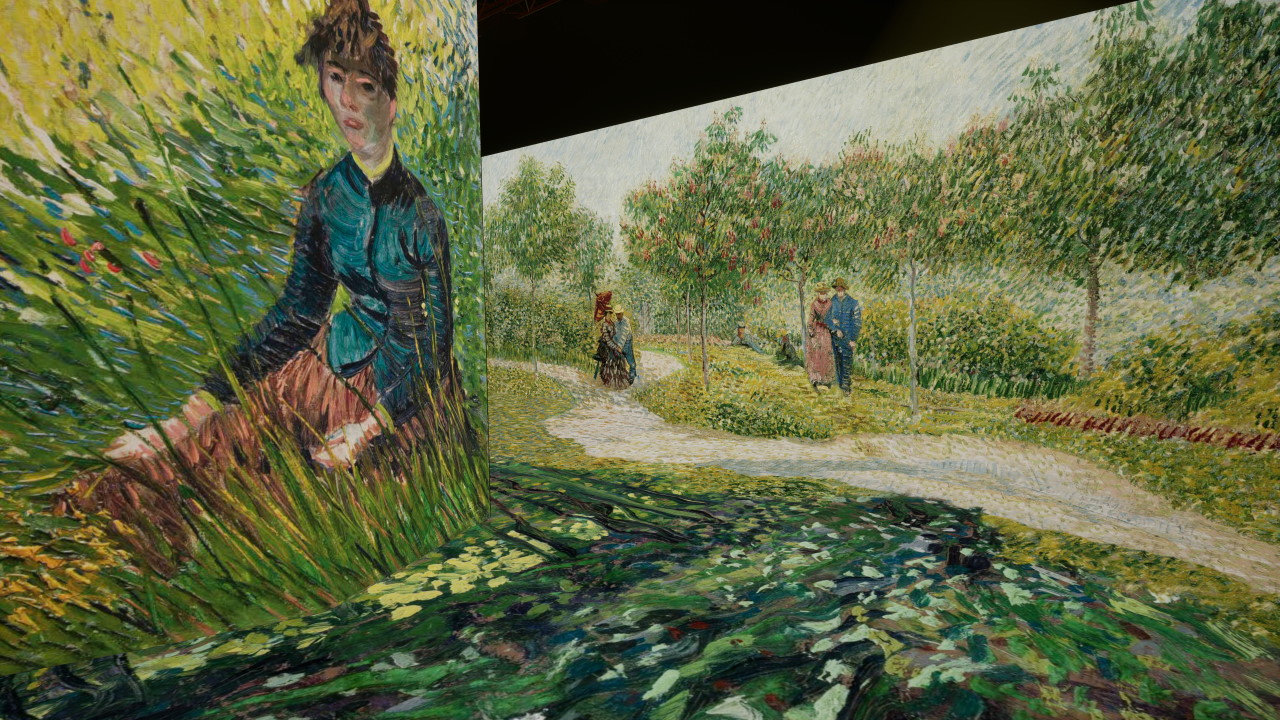 Tell us about the thought process behind this immersive experience with Van Gogh's works. 
"The idea was to create a show where we would actually get people to go beyond the frame, beyond the image… Everybody's seen Van Gogh on a mug, on a t-shirt …but when is the last time that you actually stopped and looked at it? Like- we don't often get that chance… So, the idea was to give the people an opportunity to go beyond the frame, beyond the image, to meet Vincent, actually, not necessarily Van Gogh, the artist… to go into his dreams, his vision of a simple life filled with empathy, color and emotion. 'Cause that's what he was all about: simplicity.
…We all know the myth of Van Gogh being a tortured artist, we decided not to go down that path …we decided to go more towards his response to this hardship … For him [it] was to add even more color, more life, more emotion, more vibrance in his paintings... so the worse his condition got, the brighter, the more colorful and the more joyful his painting got. It's a form of healing.
So, in a pandemic… the idea to give people the opportunity to take a break from their everyday life, to enter this image, making it so huge, you're actually stepping inside the paintings, there's no frame anymore… it's a free roaming experience. Also, it's very safe… we limit the amount of people that go in per hour."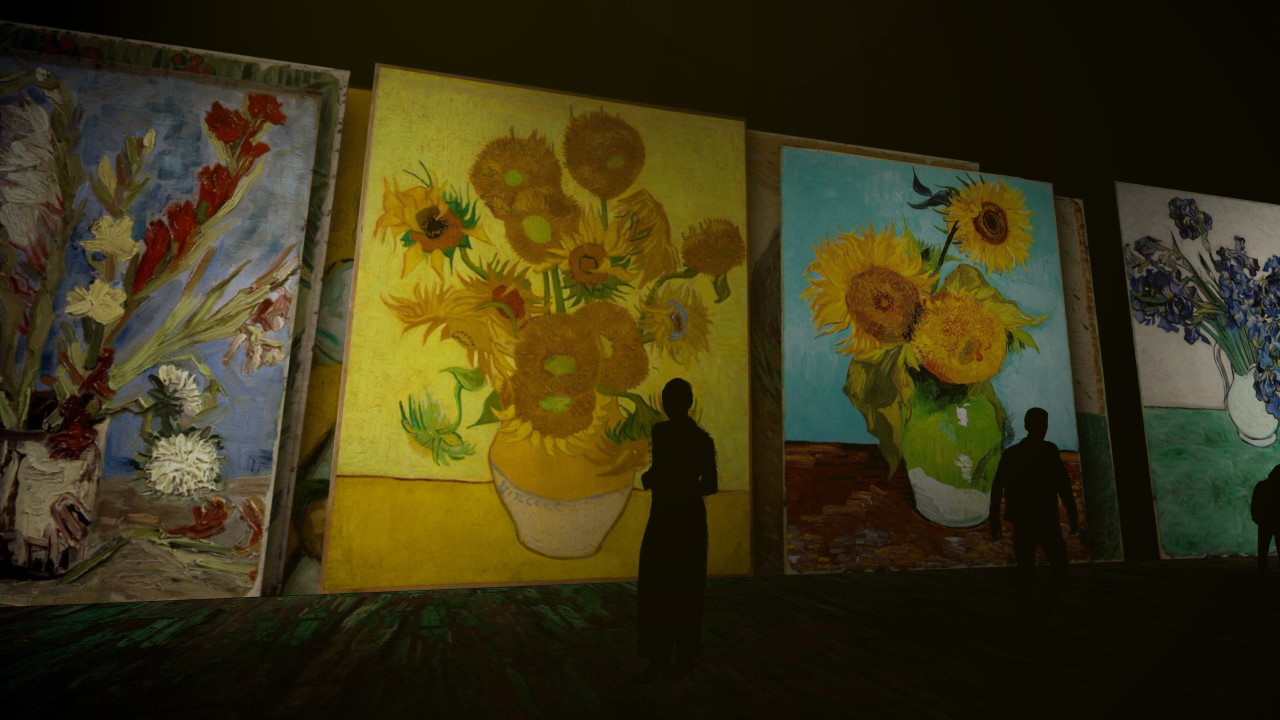 What can you tell us about the technology used for the exhibition?
"There are a lot of projectors… there's a playback system where it's a lot of computers synchronized together so they're actually like one computer output per projector so if there's 40 projectors there's most likely 15 to 20 computers all linked together to be able to know what to project where and to make sure that… these 40 projectors seem like one image… and you don't see where one stops or starts. It just looks like one big image you're in."
We're seeing several Van Gogh exhibitions happening around the United States. Is your team behind those as well?
"There's different promoters… They've been doing one for like ten years in… an abandoned quarry in the south of France… which was clearly just like… a large-scale presentation of the work. You recognize the work, there's a bit of animation to fade it in and out to go from one tableau to the next, but nothing really using the medium of projection and the immersive projection environment to create something more… we're not a museum—we don't have the paintings. 'Cause the painting is something sacred. When you see the 'Mona Lisa,' when you see any painting, you're like in front of the art work... we don't have a constraint to have to respect the object or the painting in the same way a museum would so we can actually explore and explode the conventions that you usually have in a museum… I felt the other ones I saw live or on the internet…it always felt like it was a presentation of, "Here's the painting, here's the artwork," but in a context where you could do so much more… you don't need to just show me the image. I know the image... tell me more, like let's discover something new about this work, you know?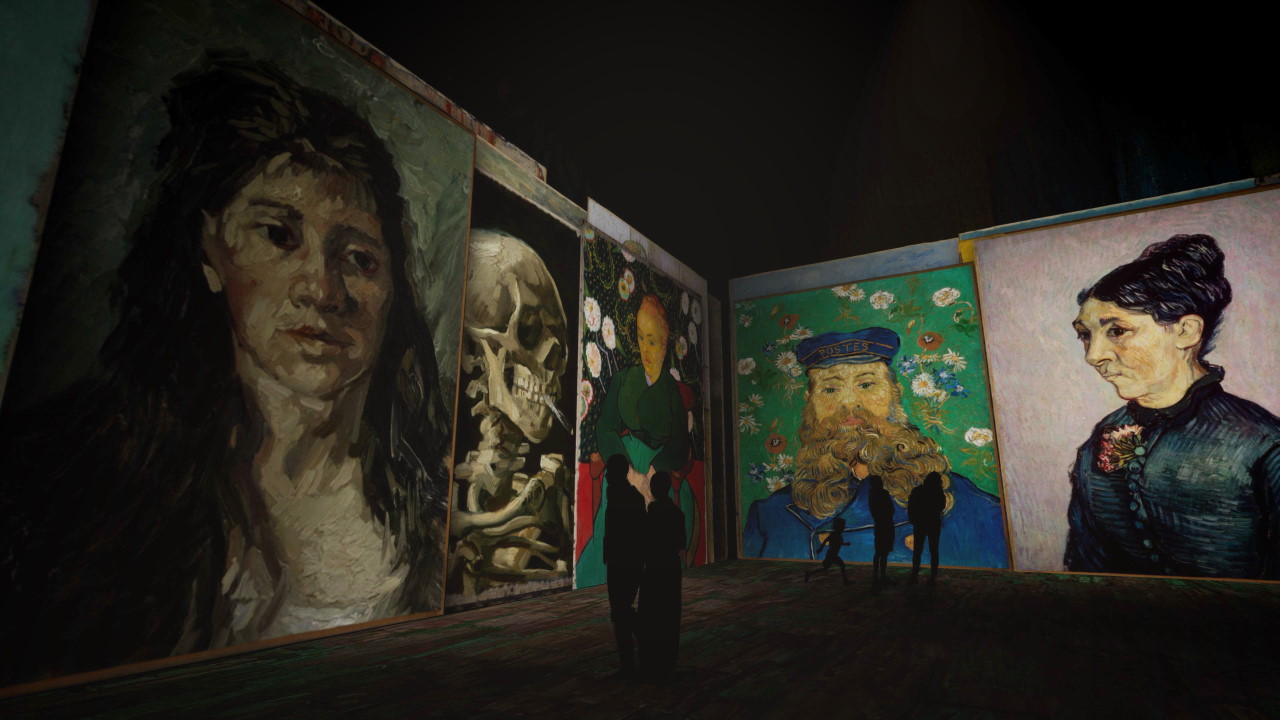 …We try to go more into his life with the music and the way we try to play with the images and animate them or to transform them by animation for sure… extending the painting beyond… so imagine you have "Starry Night"… we actually went on Google Earth to see, "Okay, this is where he actually painted it. Like, what's the hills that he didn't paint?" So, we painted everything else around it. So, when you're in it, you're actually…in the middle and you turn [and say], "Oh, okay that's the other…hill over there…there's another village towards that way."
So your team added to his work?
"Yeah. For sure."
So what people will experience is part Van Gogh and part original creation?
"Well, I wouldn't say original creation 'cause we're piggybacking a bit… we're just trying to imagine what else was he seeing in his visions, in his dreams that he did not paint on a canvas or partially only on a canvas…. So, there's a lot of little Easter eggs here and there that we've hidden, so yeah. I like doing that personally. So, there's some of his friends, painters that we actually… kind of recreated them in the style of a painting so we inserted them like in the night café… like we said, the word 'Beyond Van Gogh' is to go beyond the frame, beyond the image, beyond what should be expected and you actually just dive into it and just let yourself go and see these images."