For visual art aficionados looking for a truly immersive experience, look no further than ARTECHOUSE's latest exhibit, "Aqueous". Viewers will take a deep dive into the color Classic Blue's calming qualities and its connection to water. Located in Miami, "Aqueous" will transport visitors into a new world, whether it's out onto an ocean horizon or another water-filled surrounding. Audiences will feel a much-needed sense of calm and peace while in this exhibit. Miami-based artists Aileen Quintana and Alvin Hernandez contributed to this installation.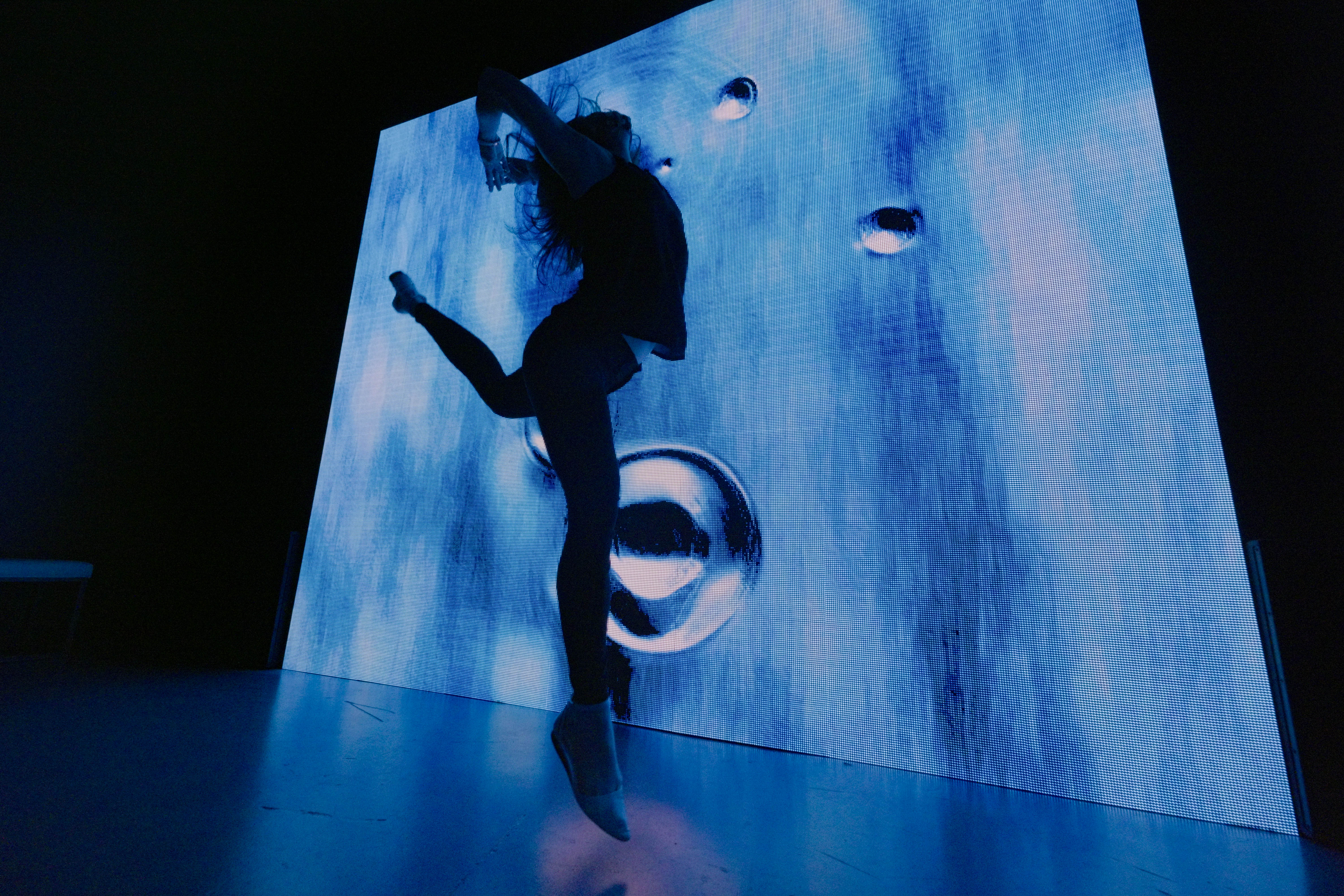 "Aqueous" exhibit, image ARTECHOUSE, Steph Estrada
In this era of stress and uncertainty, the ethos of ARTECHOUSE seems more important than ever. The gallery has been known for its transportive exhibits that combine the power of art, science and technology to connect audiences, artists and progressive thinking. Sandro Keserelidze, co-founder and Chief Creative Officer of ARTECHOUSE, speaks to this connection. "During these unprecedented times as a society we have found ourselves in a new state of existence. Before 2020 even began, Pantone selected Classic Blue as the color of the year because they saw it as the hue to sustain us during a time of change," she said. "2020 ended up bringing changes no one expected, making the qualities and connotations of Classic Blue—calm, confidence, and creativity—especially relevant today. We couldn't think of a more timeless and timelier theme to launch a new chapter of experiences."
"Aqueous" is open to the public through the end of April in Miami. Two other exhibits with their own themes and names in Washington, DC and New York City will be on display until September 6. To tell us more, the co-founder of ARTECHOUSE gives us an exclusive interview about each of the exhibits, and what they hope audiences will gain from the installations.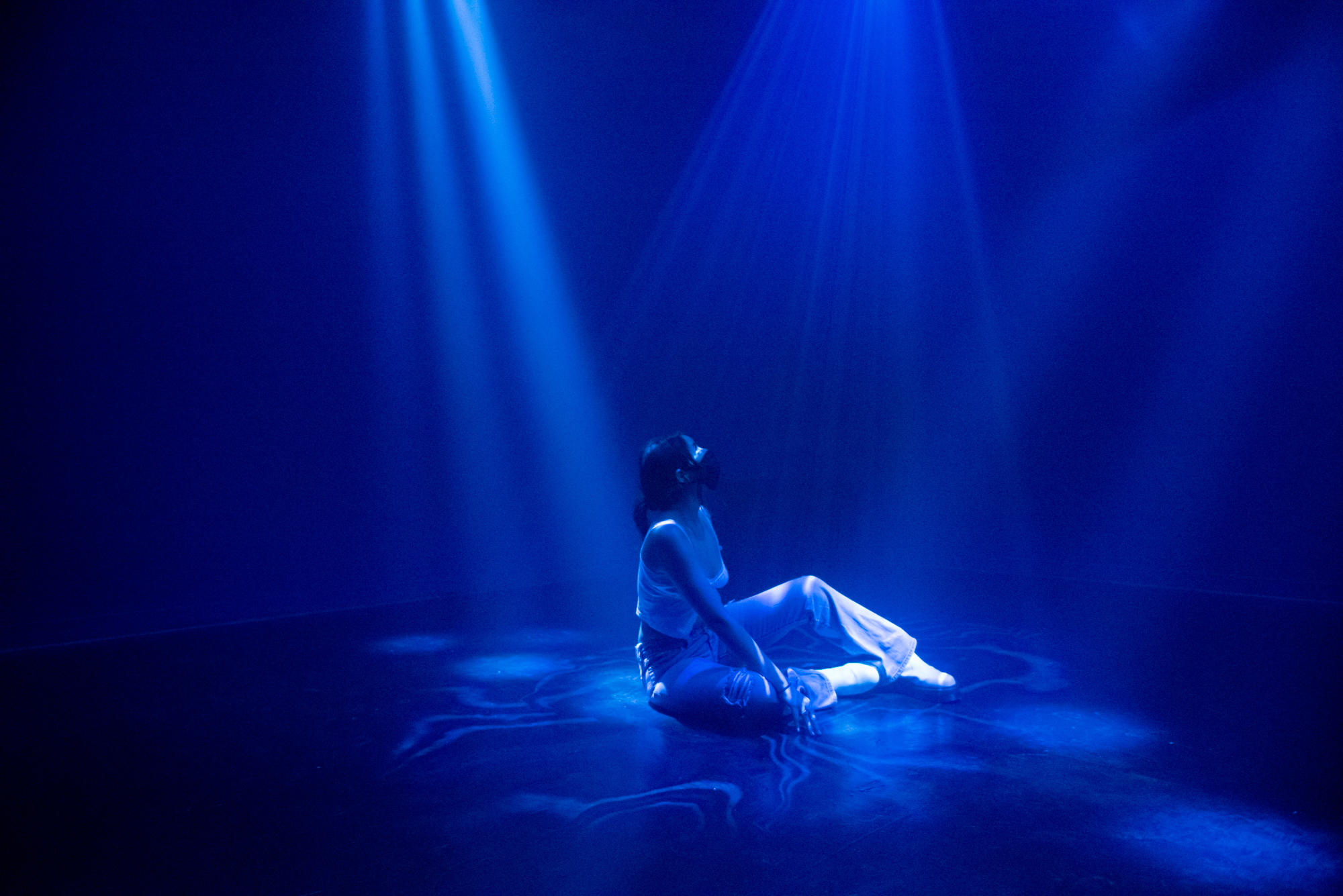 "Aqueous" exhibit, image ARTECHOUSE, Steph Estrada
Arteza: Which exhibits do you recommend people view at ARTECHOUSE this spring?
Tati Pastukhova: We are excited to present a number of new digital installations on view this spring. At our DC location, we just opened our newest installation Renewal 2121, a beautiful exploration of a futuristic metropolis where nature perseveres despite the urban overlay. In our NYC Chelsea Market location, we are proud to share the work of renowned fractal artist Julius Horsthuis in the mesmerizing Geometric Properties. And in Miami, our original ARTECHOUSE production "Aqueous" is on view through the end of April. All three of these immersive, interactive experiences consider vastly different themes and artistic styles, offering visitors at each location a unique way to experience digital art.
Arteza: How has the gallery experience changed since the COVID-19 pandemic, based on your own experiences? What do gallery goers want to see more than ever?
Tati Pastukhova: In comparison to some other institutions, ARTECHOUSE was fortunate enough to have had a relatively easy transition into our current COVID precautions. We have always had timed entry for visitors and limited group sizes in order to create an enjoyable experience for everyone, and much of our interactive technologies are hands-free. While we have had to reduce our capacities more, we were already equipped to take that step and our guests were familiar with this set-up. We have even gotten some feedback from visitors that they appreciate the smaller group sizes, as they are able to explore the spaces more leisurely and have more space to themselves, which is important for health and safety as well as for creating an immersive experience.
We have found that our visitors are craving art more than ever. People want to get out and explore again after a year keeping to themselves. This is why our work at ARTECHOUSE is resonating with people so much. Here, you can become a part of the art and connect to other visitors and the creative minds behind our exhibitions in ways not possible in other spaces. We are not just offering a chance to get out of the house, but also a safe environment to be inspired, educated and empowered. "Aqueous" exhibit, image ARTECHOUSE, Steph Estrada 
Arteza: What's the one thing you hope guests learn after time at your gallery?
Tati Pastukhova: We hope that our visitors will leave with a deeper understanding and appreciation of digital and technology powered art, how to talk about it, what goes into creating these art pieces powered by technology, what artists are on the cutting edge, or even just a better sense of what they like about it. Many people already have at least a basic understanding of classic art forms - painting, sculpture, film- and we want to help audiences get to the same place with tech-centric art.
More Information + How to Visit
MIAMI CITY TIMES AND TICKETS: miami.artechouse.com/aqueous Aqueous is on view to the public November 14th, 2020 through May 2, 2021
Daily General Admissions: Monday–Thursday 2–9pm; Friday 2–10pm; Saturday & Sunday 12-10pm. Sessions are every 30 minutes. Please arrive on time.
TICKETS:
Adults (16+): $24
Children (Ages 4-15): $17
FREE for children under the age of 4
Students, Seniors, Military & First Responders: $20
Weekday Family Pack (2 adults, 2 children): $50 Single and group tickets can be reserved in advance at miami.artechouse.com.
LOCATION: ARTECHOUSE MIAMI is located at 736 Collins Avenue, Miami Beach, FL 33139.
NEW YORK CITY TIMES AND TICKETS: artechouse.com/program/geometric-properties Geometric Properties is on view beginning March 1st, 2021
Daily General Admissions: Sunday - Thursday 10 a.m. to 9 p.m. Friday - Saturday 10 a.m. to 10 p.m.
TICKETS:
Adults: $24
Children (Ages 4-15): $17
FREE for children under the age of 4
Students, Seniors, Military & First Responders: $20 NY & NJ residents receive a $5 discount on tickets Monday - Friday Single and group tickets can be reserved in advance at artechouse.com/nyc
LOCATION: ARTECHOUSE NYC is located at the former boiler room of Chelsea Market, at 439 W 15th street.
TIMES & TICKETS: http://artechouse.com/program/renewal-2121 Renewal 2121 is on view March 15th-September 6th, 2021 Sundays-Thursdays 10 a.m.-9 p.m (8pm last session) / Fridays-Saturdays 10 a.m.-10 p.m. (9pm last session) (July 4th Hours: 10 a.m.-6 p.m.) Sessions after 7 p.m. Daily are Adult price, but all ages.
Adults: $24
Children (Ages 4-14): $17
FREE for children under the age of 4
Students, Seniors, Military & First Responders: $20
Families: $50 for 2 Adults & 2 Children (Mondays-Friday only)
ACROSS LOCATIONS: Safety protocols that have been put in place by ARTECHOUSE include the following:
New operating hours have been put in place to ensure sufficient time for cleaning and sanitation.
Art space sessions continue to be limited in capacity along with split session start times to ensure seamless entry and proper social distancing.
Mask or face coverings must be worn inside the art space at all times.
Hand sanitizing stations have been added throughout the art space.
Suggested safe distancing of 6 feet apart from others will be strictly enforced.
Professional cleaning and sanitizing will take place prior to each daily opening.
Hourly cleaning and sanitizing of the art space will be performed by team members.
Visitors that are experiencing illness symptoms will have the option of rebooking. 

ABOUT ARTECHOUSE: ARTECHOUSE connects progressive ideas, artists and audiences to stimulate innovation and creativity. We believe in the power of art, science and technology to change the world for the better and are on a mission to empower the creation of new, experiential and exploratory art forms that make an impact. What started out as the nation's first digital art space, is now a home, online and off, for technology driven art innovation. From our physical, immersive art spaces in Washington D.C., New York and Miami to our extended reality (XR) mobile app, ARTECHOUSE connects progressive ideas, artists and audiences and stimulates interest in the limitless possibilities of technology, science and creativity through innovation. artechouse.com \\ @artechouse \\ #artechouse
Are you feeling inspired after reading about ARTECHOUSE? Make sure to shop set below for your creation