Table of Contents:
Create a Colorful Bujo Weekly Spread
How would it be to keep up with all the things you'd like to accomplish? Things like books to read, goals to meet, events to attend. We agree a wall calendar doesn't give you enough space and the one on the computer isn't convenient.
We want to introduce you to an amazing tool to keep up with your life—the bullet journal. As artistic people, we love to doodle, color and draw. Having something that lets us do that and helps us stay on point, well, you can see why we're so excited about the bujo.
With help from one of our artists, we've created some easy instructions and a follow-along video for you. We recommend using Arteza TwiMarkers, Inkonic Fineliner Pens, and Real Brush Pens, along with Self Adhesive Vinyl for the cute stickers.
How to Make a Bullet Journal
To start a bullet journal you don't need batches of supplies, just something to write with and a blank book. You can add your own special touch by grabbing all your favorite things from your art toolbox for color-coding, illustrating, putting in checkboxes, bullets, and anything else you can think of. This is your special book, so unleash your creativity and make it as artful as you want!
It might be tempting to want to start on the first day of the year, month, or week to go for it. But, why delay? We believe any day is a good day to start!
List of Supplies
Bujo Week At-A-Glance Planner
We all need help keeping up with weekly activities. Here's how our artist created a way to do this.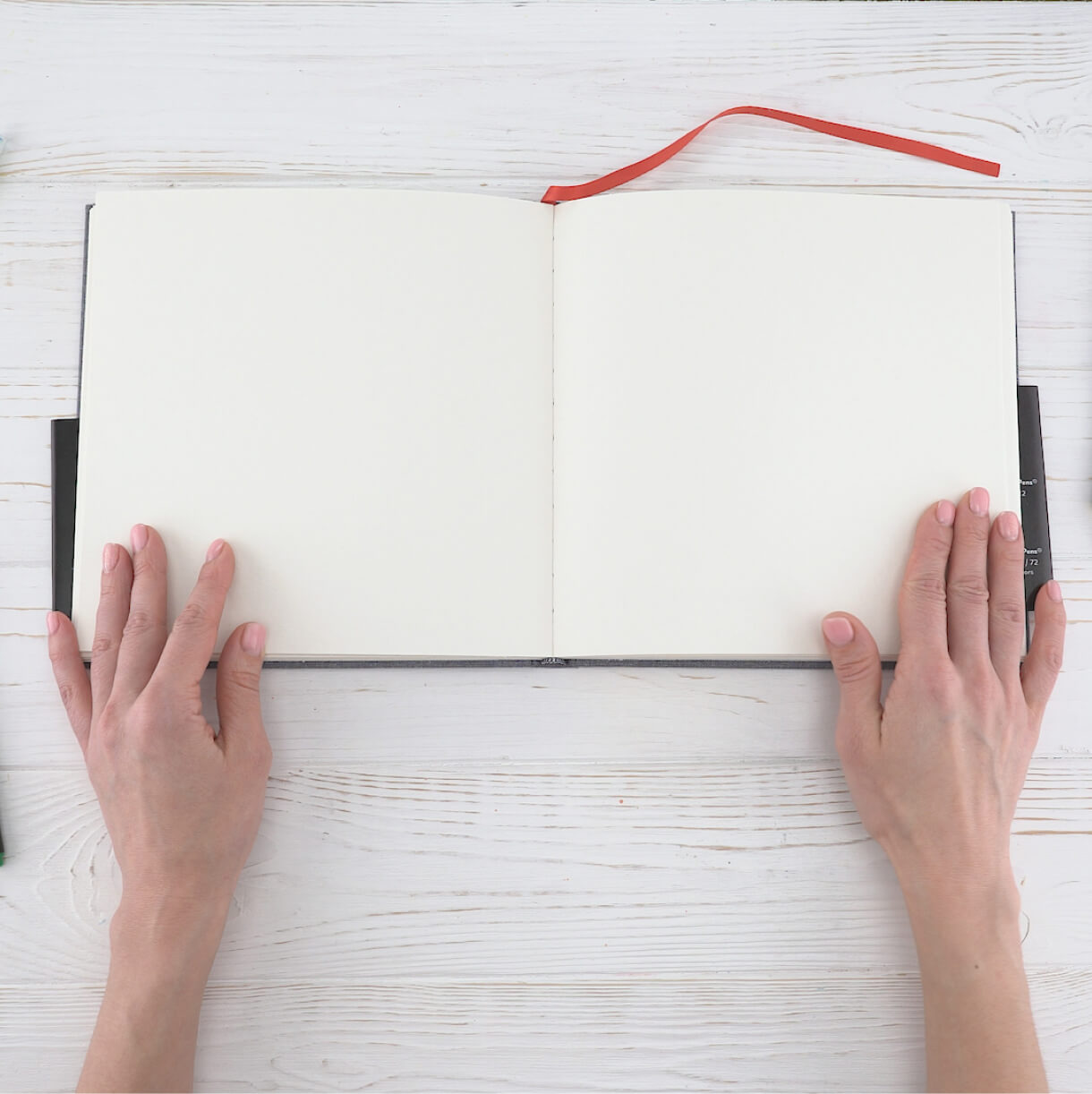 Step 1
Start with a notebook that's opened to 2 fresh pages, some Twimarkers, pencils, and pens. You can use a hardback book or one with a spiral binding, whichever is your favorite. You can also use whatever size you like.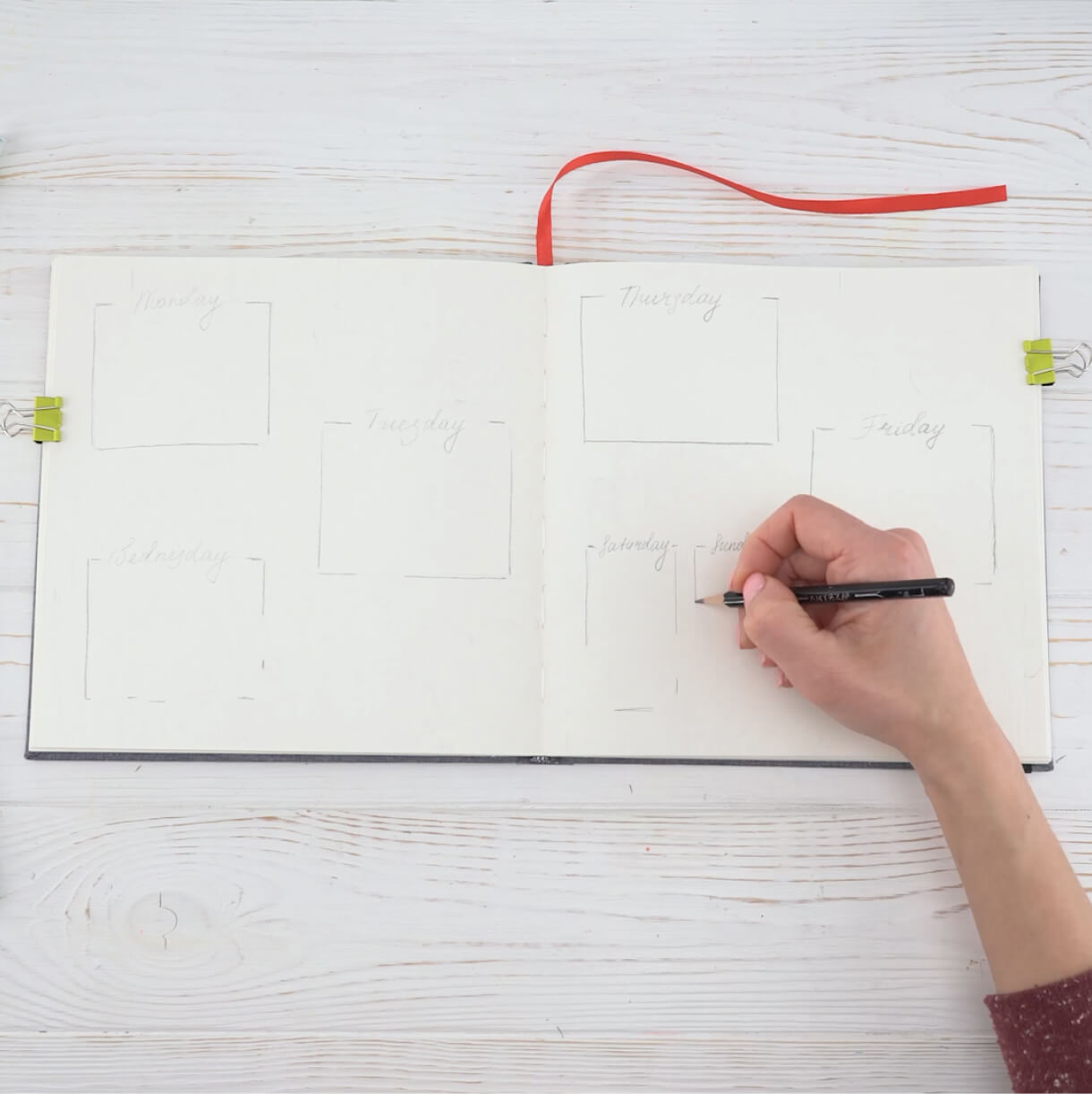 Step 2
Sketch in six mainframes (three on each page), one box per day for Monday, Tuesday, Wednesday, Thursday, and Friday and one box for both Saturday and Sunday. Add each day's name above their box and don't forget to outline the boxes.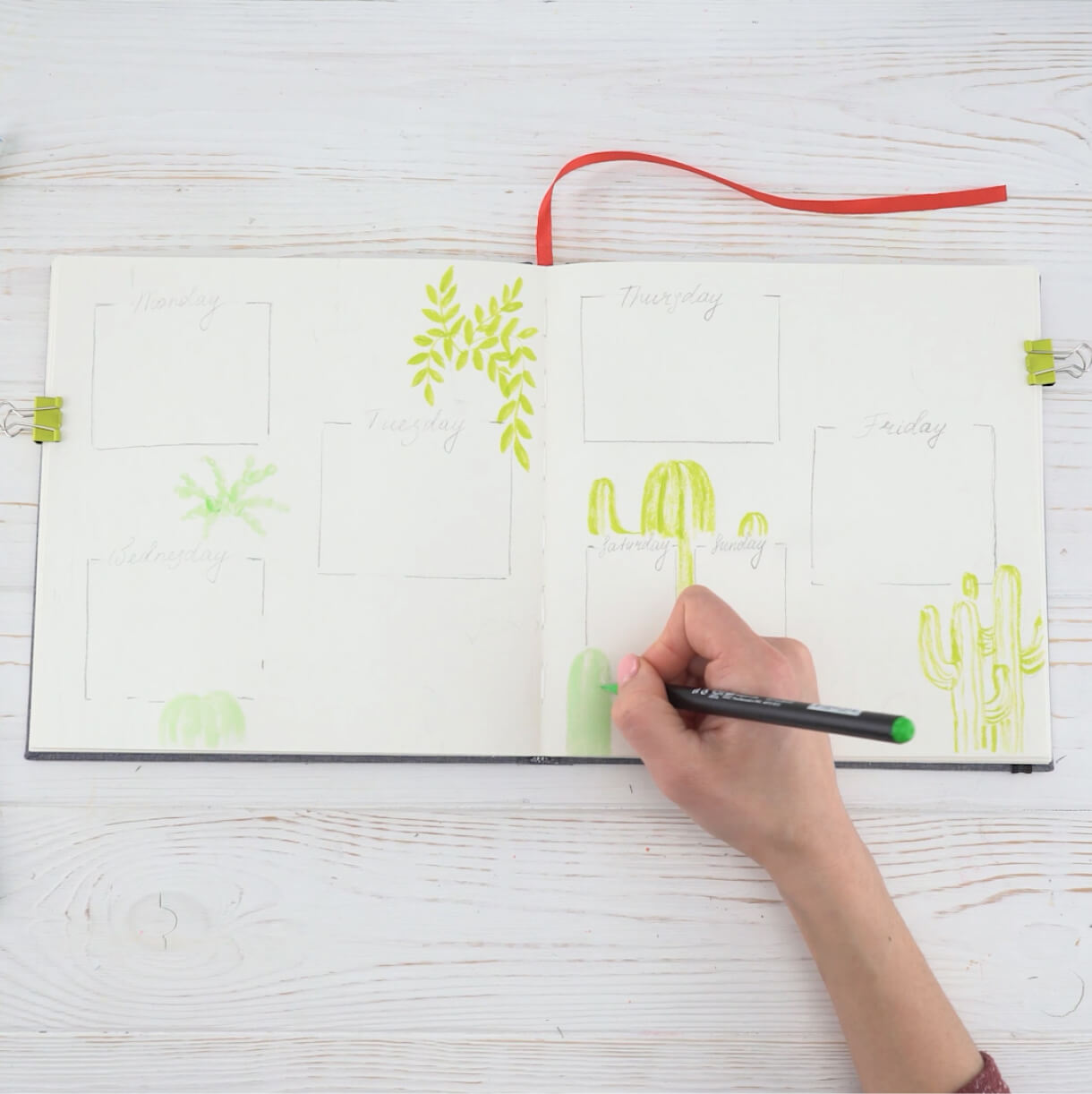 Step 3
Our artist decided to use desert plants as the theme for her pages. You can choose whatever theme of images you like. Here she added a pop of color by drawing leaves, plants, and cacti. She placed them in front, beside, and above the boxes, then added some that look like they're in the distance.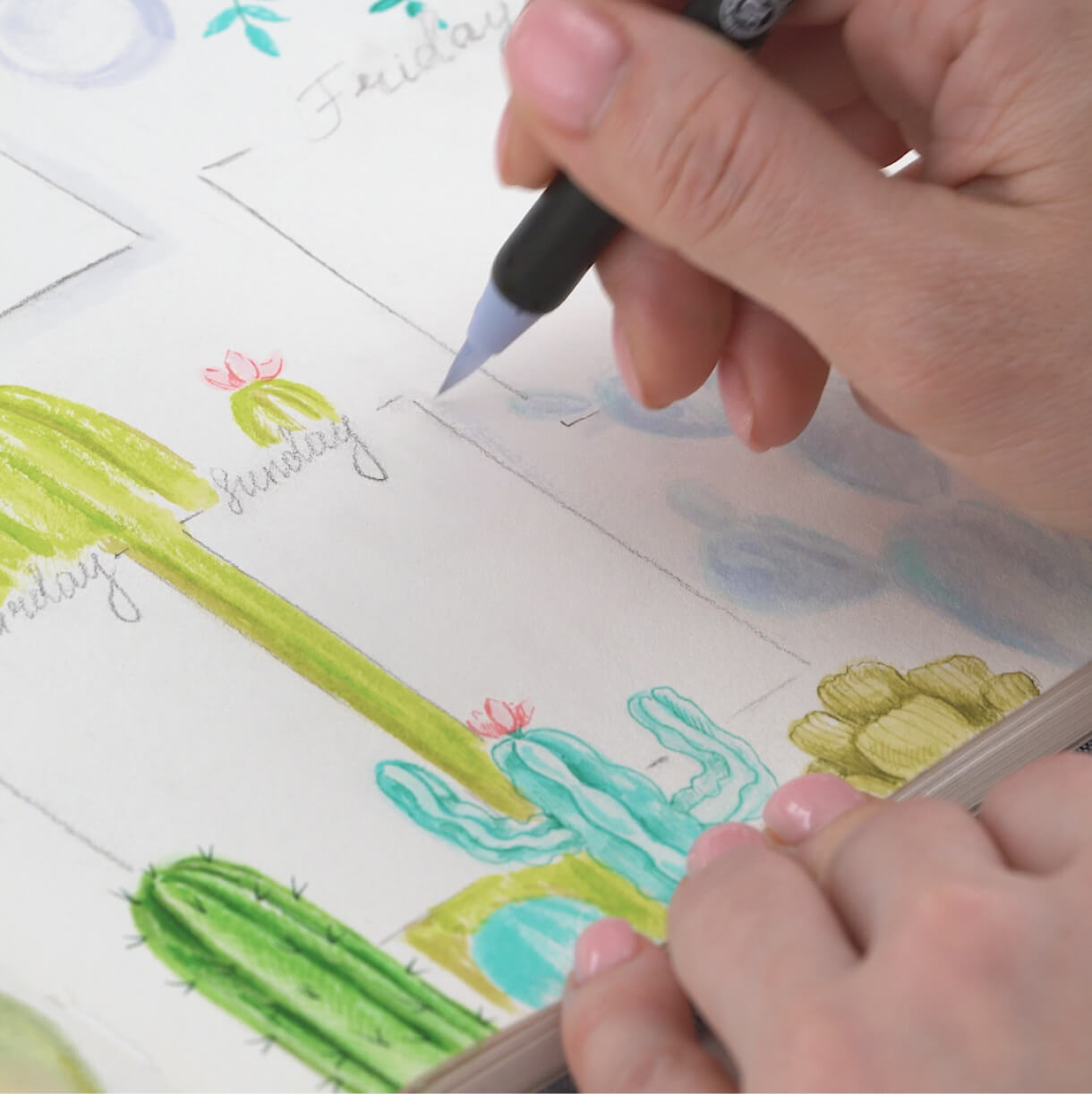 Step 4
After sketching your main elements, use Real Brush Pens to color the background. Real Brush Pens give you the look and feel of watercolor painting. They are fun to use because you can use them in so many ways. (To learn more about how versatile Real Brush Pens, read the article about them here.)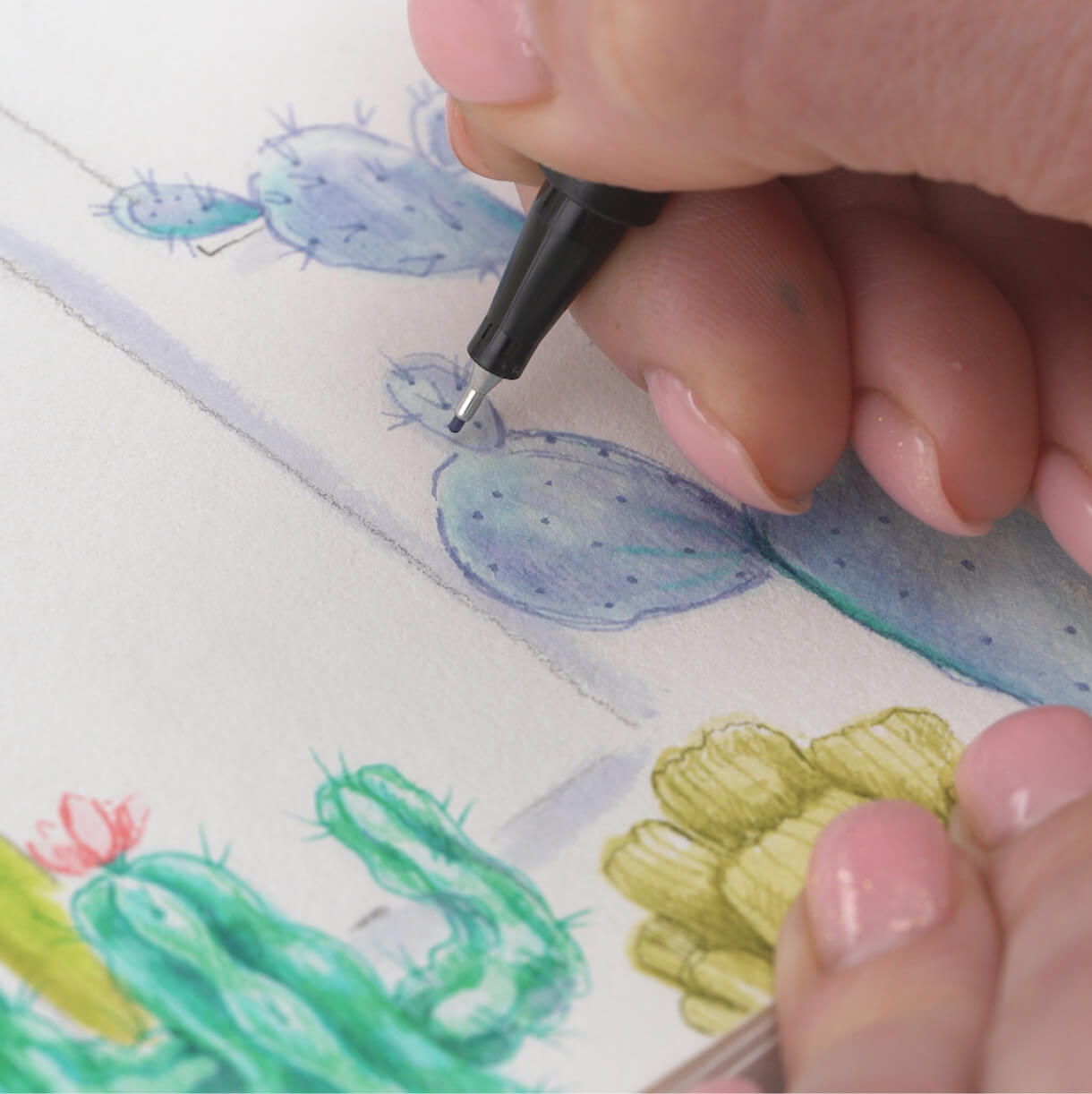 Step 5
Work on the plants and cacti using Twimarkers, adding lots of details and shading. Twimarkers have the perfect tip and ink flow for this.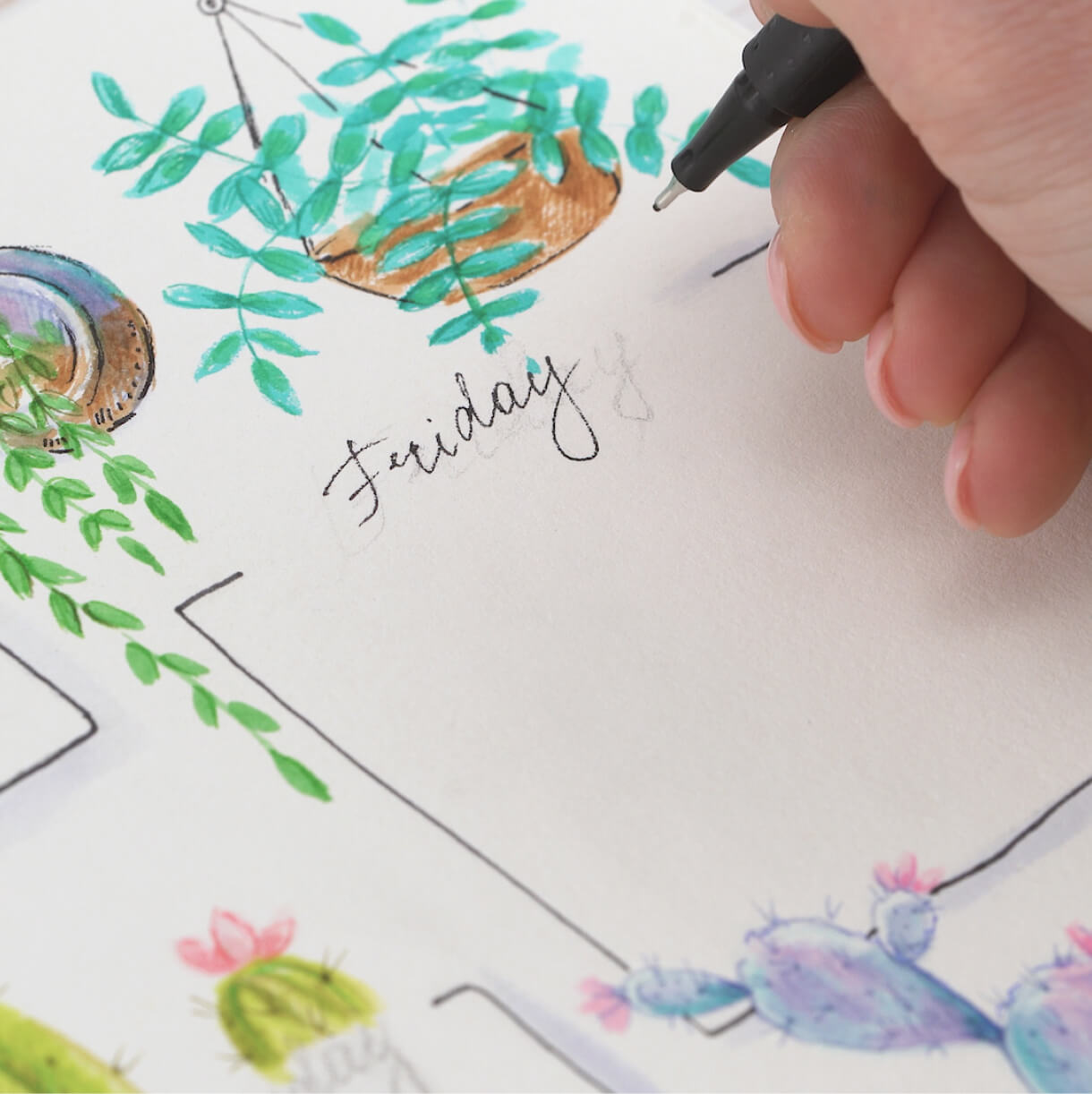 Step 6
Finally, darken the outside of the boxes and outline the days' names and there you have it! A colorful and easy-to-see place to record all the things you want to do in the coming week.
Book List & Mood Tracker
Maybe reading more books in the coming year is your goal. Why not list their titles and check them off as you finish each one? Here's the kind of page that can do that. Staying in tune with your feelings can improve your life, so here's an easy way to track your moods.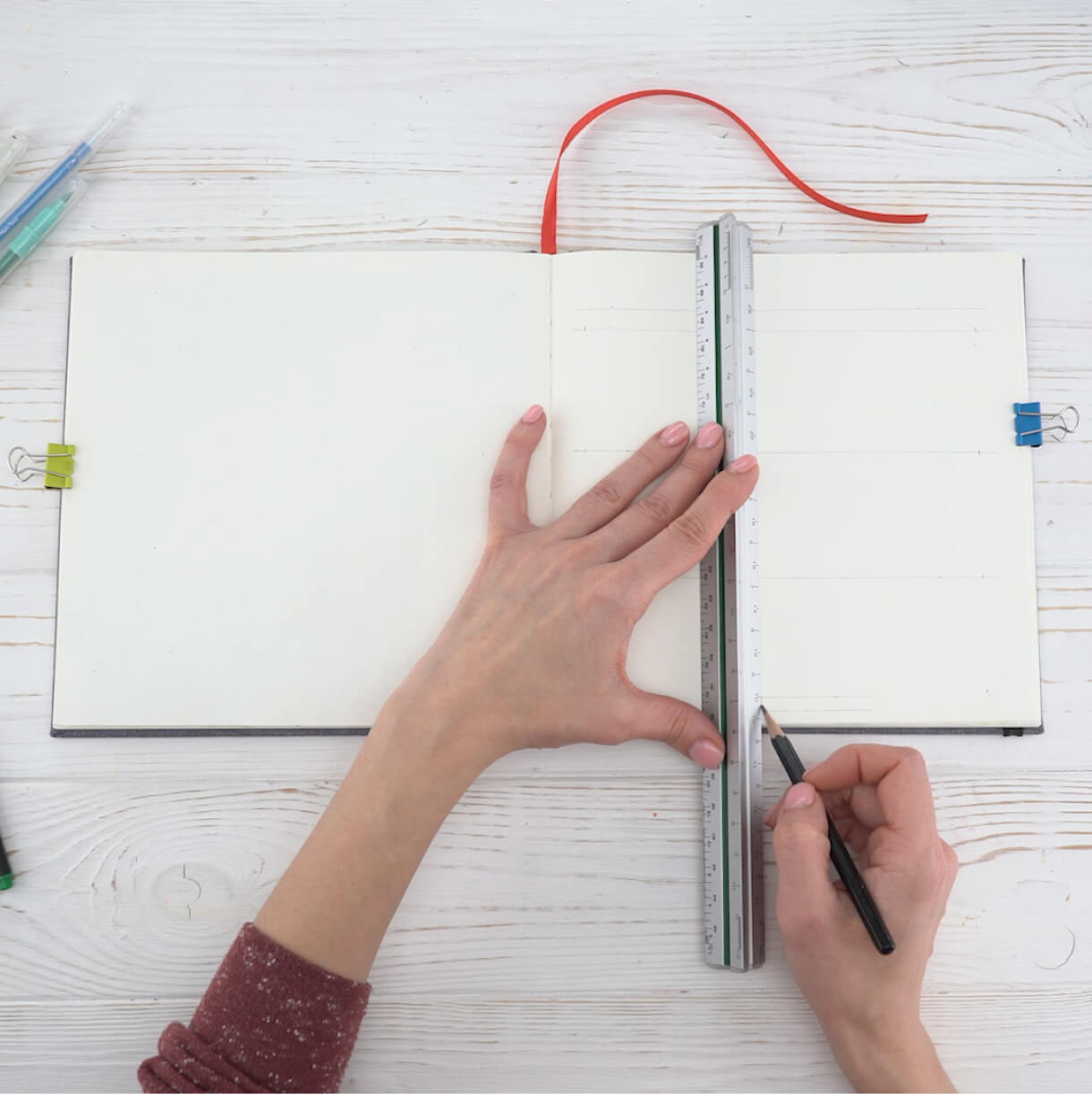 Step 1
For the most accuracy, use a ruler to measure and draw several horizontal lines on both pages to show where the basic elements—stars, planets, books, aliens, and the astronaut—will go.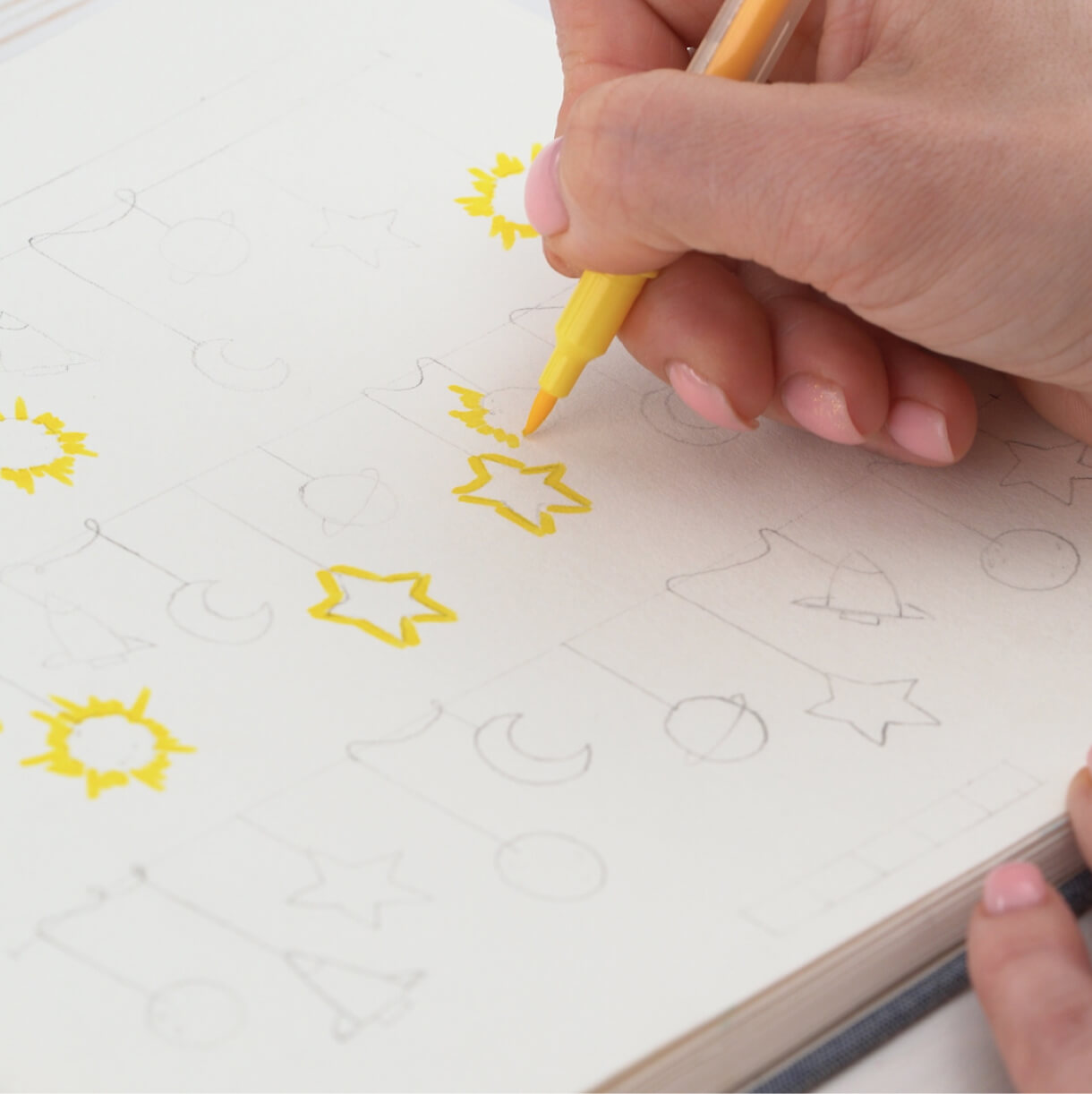 Step 2
Next, define, draw and fill in the objects with TwiMarkers. There are a lot of colors to choose from so don't lock yourself into using the same ones our artist used.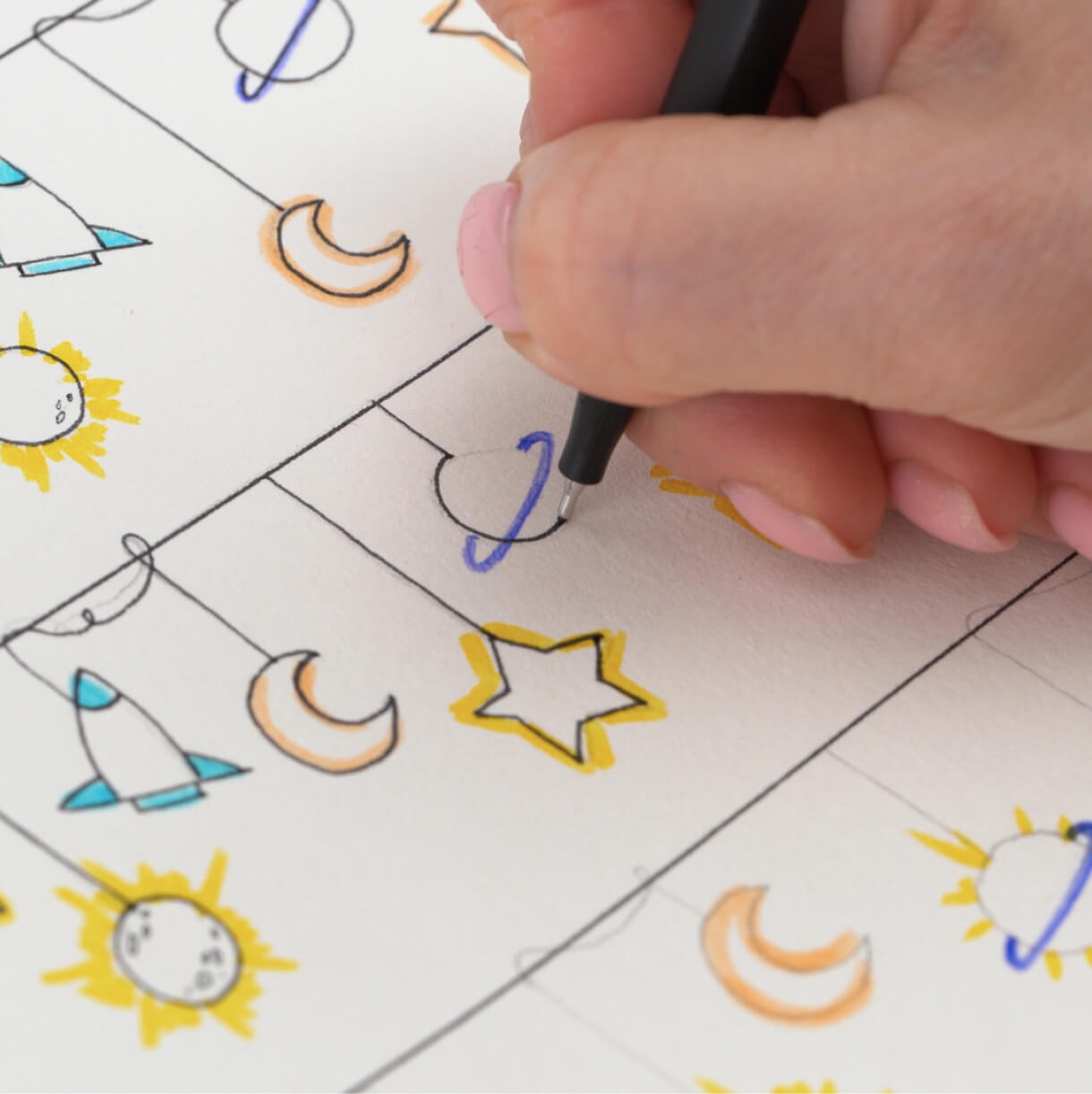 Step 3
Once again, use the ruler and the Fineliiner to darken the lines you've already drawn. Also, outline the stars, planets, and mood scale at the bottom of the page.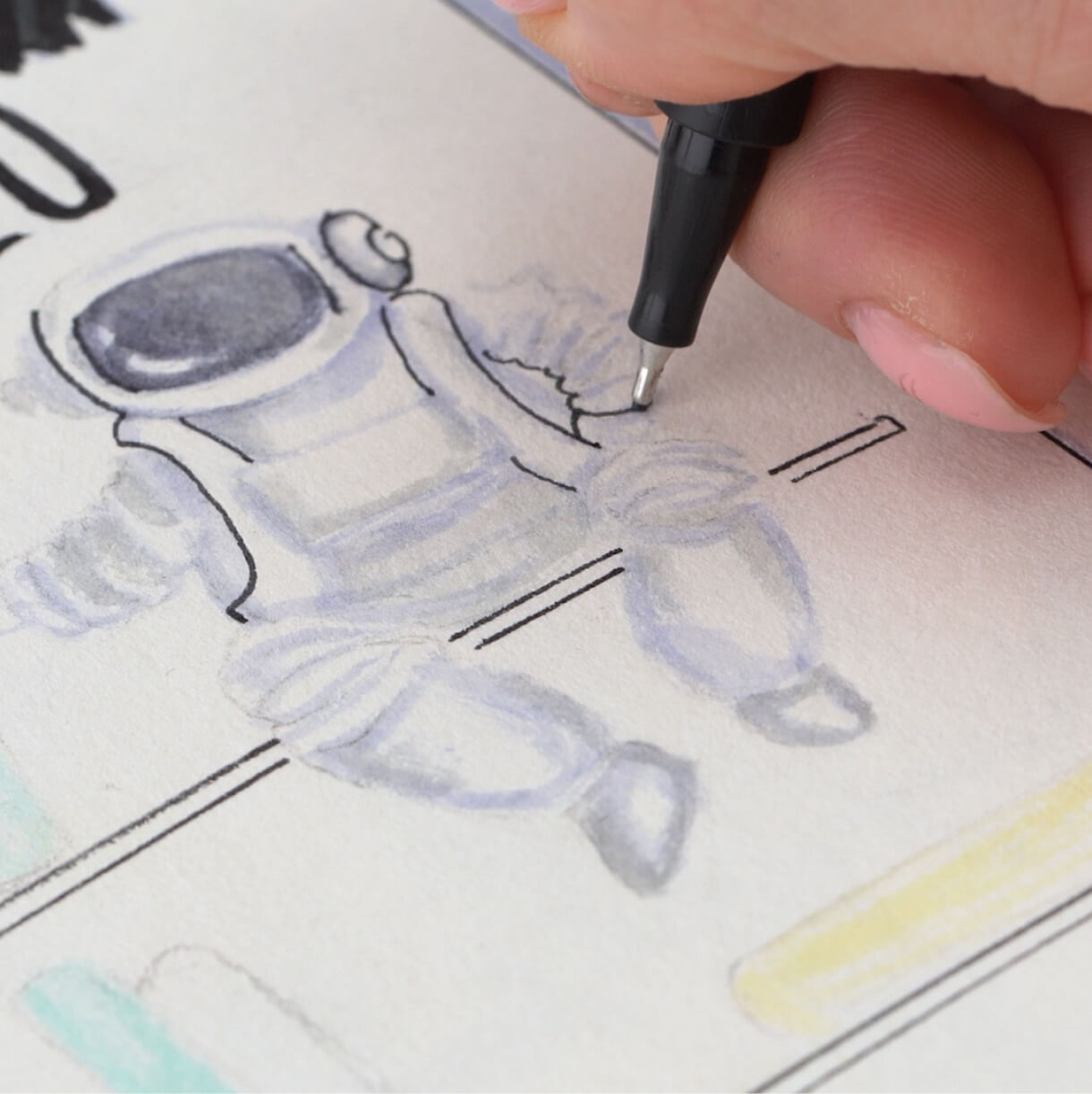 Step 4
On the book list page, add all the details to the astronaut and color in the moon. It's important to add the colors on the moon in layers to give it depth and dimension.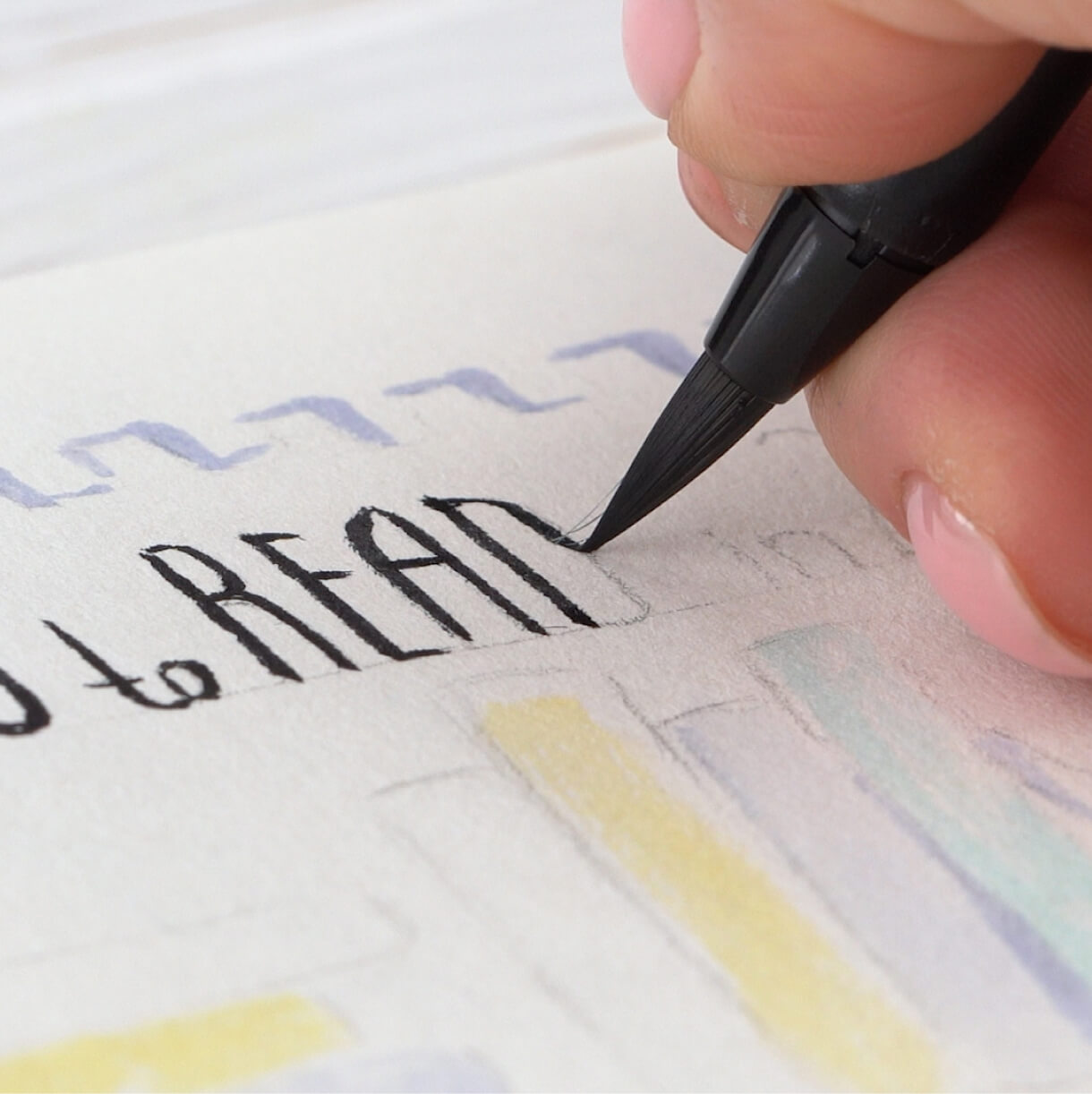 Step 5
At the top of the page use Real Brush Pens to write "Books to Read in 2020". You can use your own handwriting or find fun fonts on the internet to trace.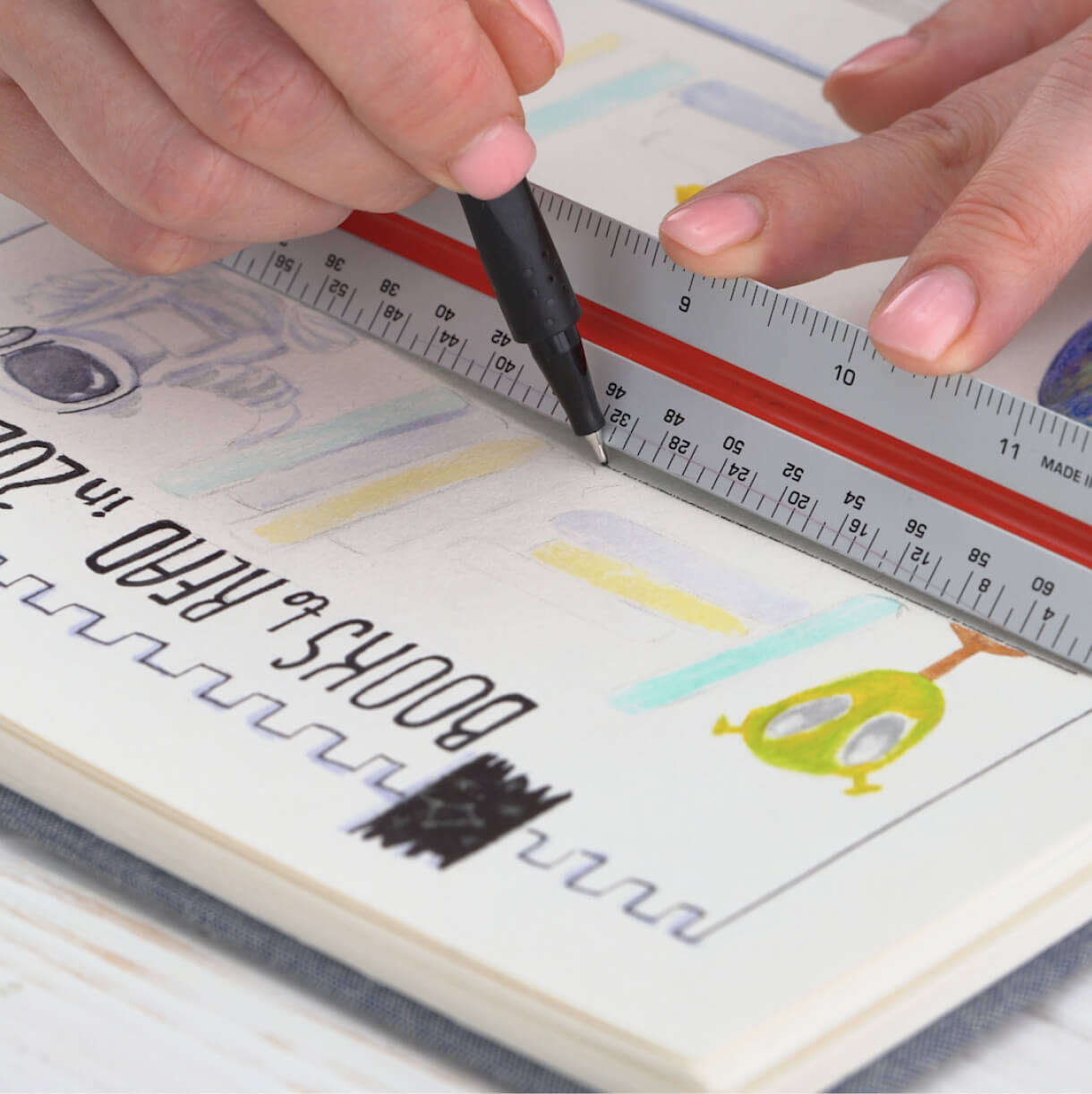 Step 6
To make the shelves and books stand out, use the Fineliner and the ruler to outline them.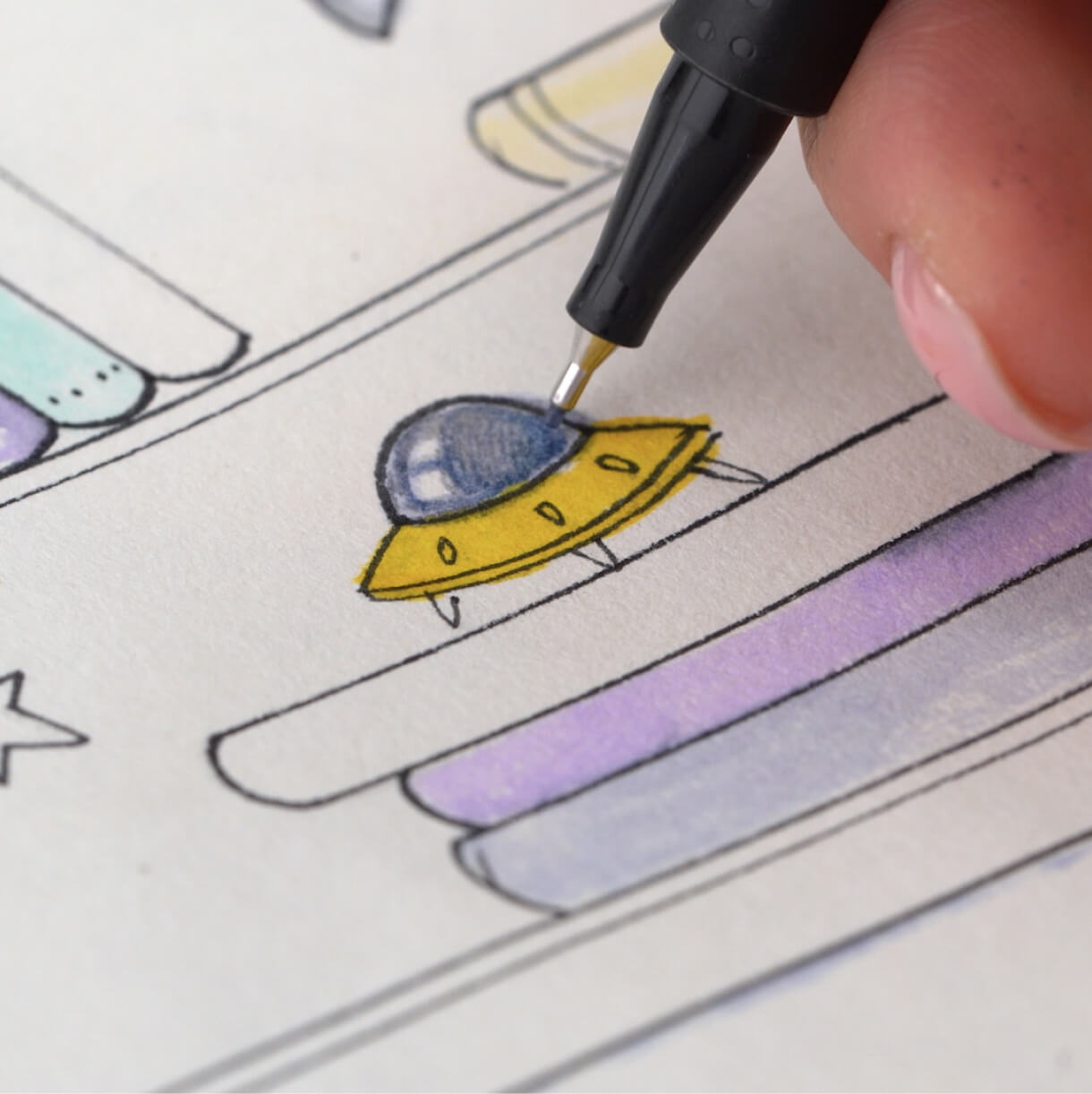 Step 7
Now, boost the color by coloring the books, the aliens, and flying saucer in different shades.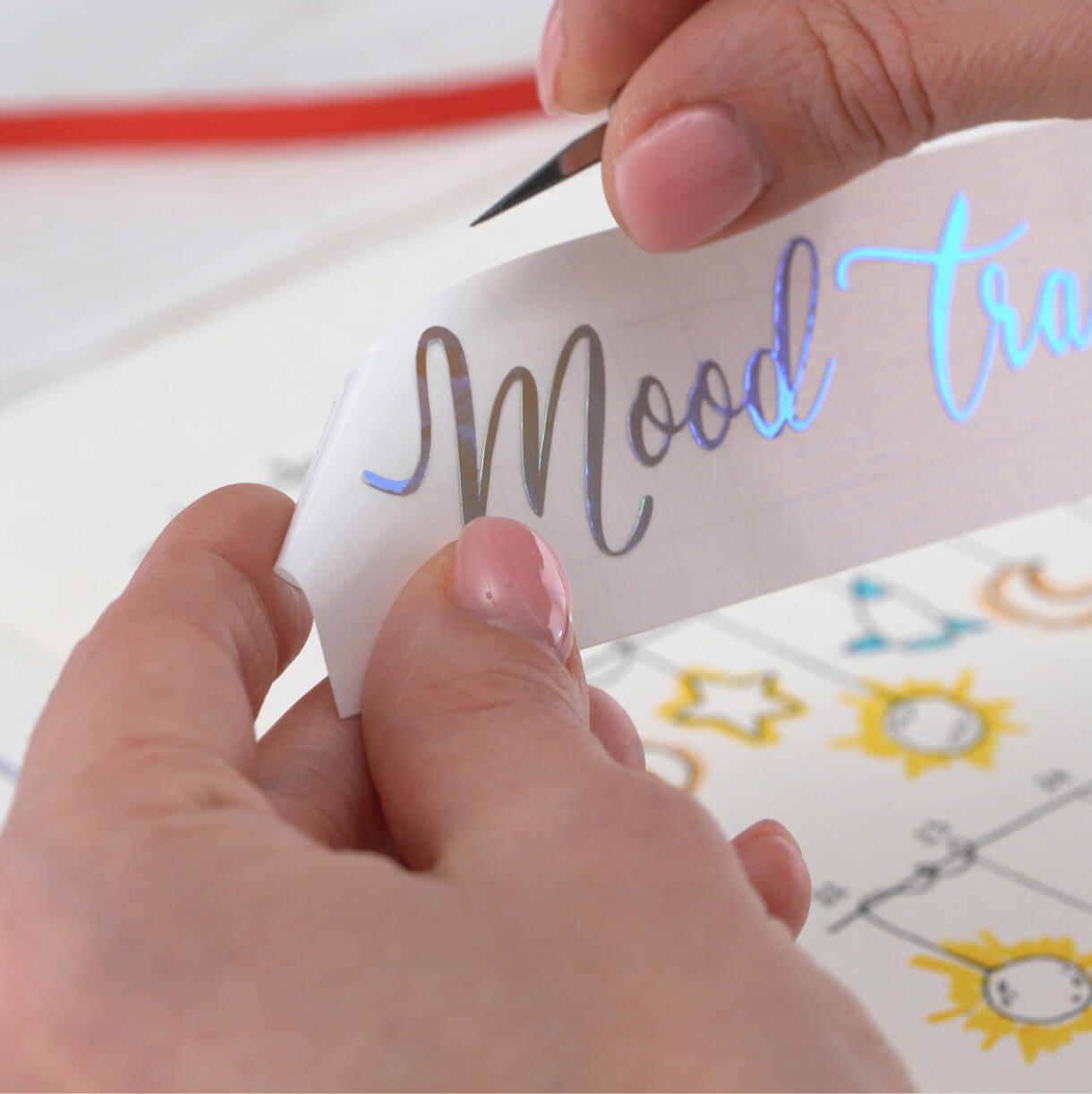 Step 8
It's so much fun to make stickers from self-adhesive vinyl. Here the artist used it to create a title for the mood tracking page and to decorate both pages with stars made from the same vinyl.
Now, you're all set up and ready to go!
Recommendations
Use the ruler to ensure your lines are even and that the elements are equally distanced apart.
Start with a light sketch of what you want. Once you're happy with it, go over the lines and color the drawing without seeing any initial marks.
It's best to add colors gradually, building them up through layering.
The possibilities for listing, remembering, or tracking are endless! You're only limited by your imagination. Besides the weekly planner and mood tracker, you can easily make various types of calendars and lists to keep things organized and easy to remember. It's a great way to keep up with birthdays, track your budget, your water intake or workouts. Use it as a way to plan meals or even as a custom recipe file. It also makes the perfect travel log or gratitude journal.
We'd love to know what you use yours for and how your bullet journaling has changed your life. We hope you'll tell us in the comment section below.