There's no better time to look at some of Ireland's most renowned artists than St. Patrick's Day. The Emerald Isle has been a rich subject for artists for centuries and those who call it home have produced some of the country's most astounding works. With its lush and moody landscapes, bustling urban districts, and hard-working population, Irish artists have always been able to find something exciting to paint.  

It's important for beginning and experienced artists to study the masters that came before them. The practice of students reproducing the great masters was popular in the past and is still practiced in art schools today. By looking to the past and studying the evolution of artistic styles, you have a world of techniques to try! Who knows, you may be the artist to find a new style of painting!

In this article, we'll take a look at five of Ireland's celebrated artists. This is far from a complete list of Irish artists that have influenced the art world for centuries. If you don't see one of your favorites, we would love for you to add yours to the list in the comments section. 

Charles Jervas (1675-1739)
The Irish painter, Charles Jervas is best known for his portraits of London's intellectuals, society members, and members of the royal court in the early 18th century. In addition to painting them, he was friends with many celebrated literary figures, including Alexander Pope and Jonathan Swift and was mentioned in their works. Most notably, Jervas became the Principal Painter for King George I and II. His portraits include muted colors and traditional poses and can be seen in the National Gallery of Ireland in Dublin.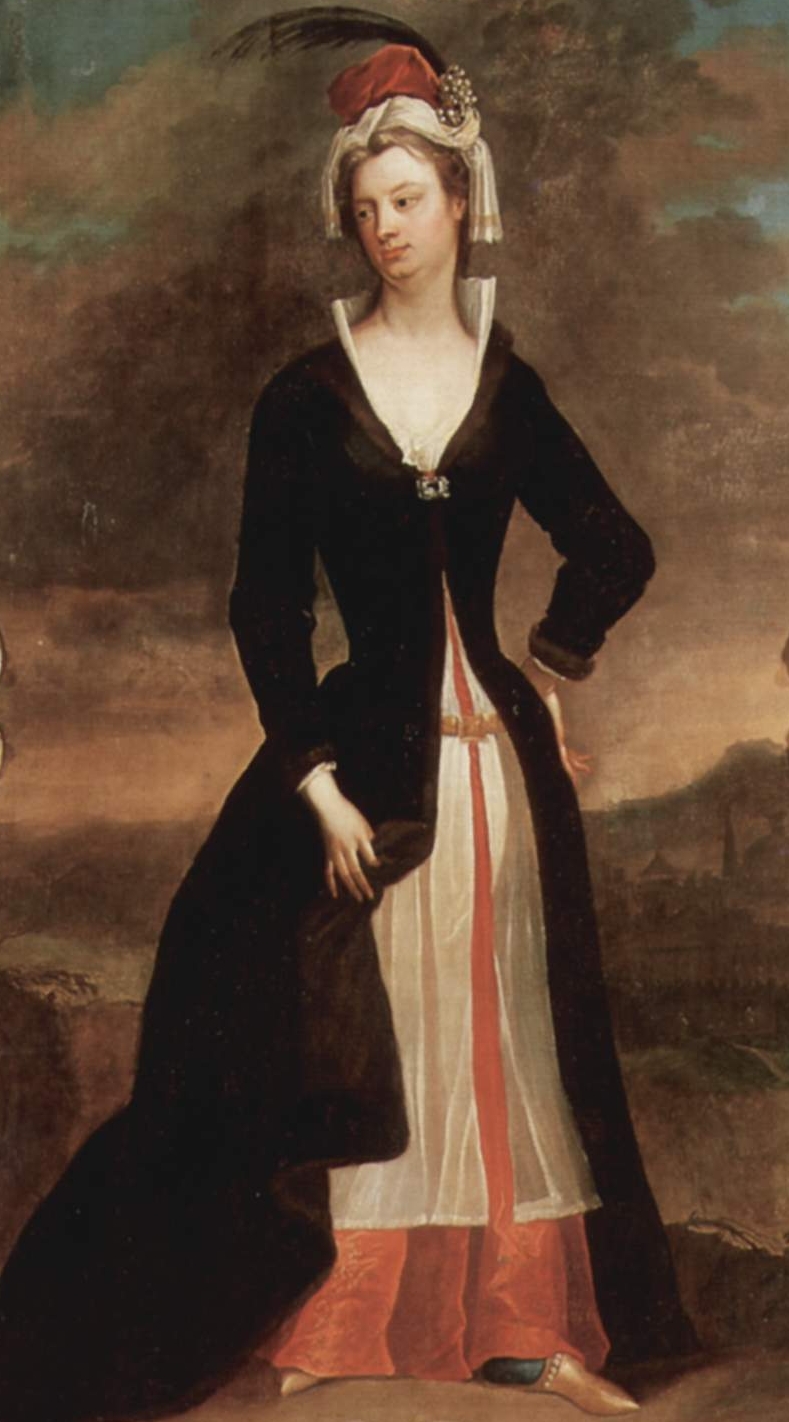 Mary Wortley Montagu by Charles Jervas, Wikimedia Commons
Walter Frederick Osborne (1859-1903)
The lives of working-class Dubliners in the late 19th century were the subject for which Walter Frederick Osborne is best known for, although he was also an accomplished portrait and landscape painter. He was a prolific artist, painting in the impressionist and post-impressionist styles in both oils and watercolors. He also produced numerous sketches in pencil. His inspiration came from what he saw around him including the daily activities of the people populating Dublin's streets. Some of his most profound works showed the conditions of the city's poorest inhabitants as well as the elderly, women, and children. He also painted cityscapes and rural landscapes. Walter Frederick Osborne is today considered by art historians as a major artistic talent.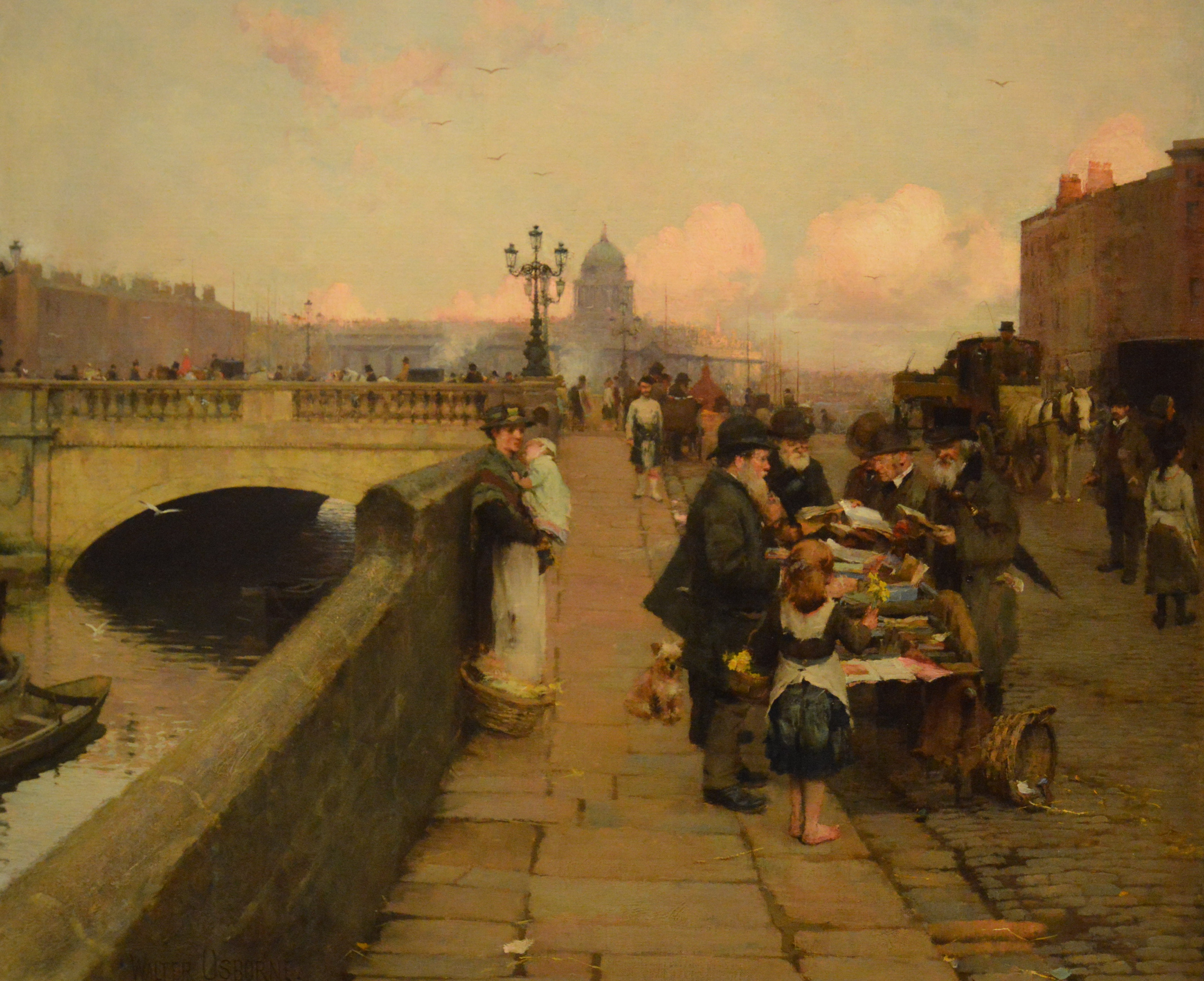 Walter Frederick Osborne, "The Dublin Streets: a Vendor of Books" (1889), Wikimedia Commons

Sir John Lavery (1856-1941)
Born in Belfast, Ireland, John Lavery moved to Scotland as a child, where he grew up. He studied art in Glasgow and Paris. Under the sponsorship of a wealthy shipbuilder, he was eventually commissioned to paint Queen Victoria's visit to the Glasgow International Exhibit in 1888. This fueled his career, and he was soon painting portraits of those in London's high society. Lavery is best known for his wartime portrayals and became an official wartime artist during World War I. After the war, he was given a knighthood. Today, you can find his works hanging in the British Imperial War Museum, the National Gallery of Ireland, and the Irish Museum of Modern Art.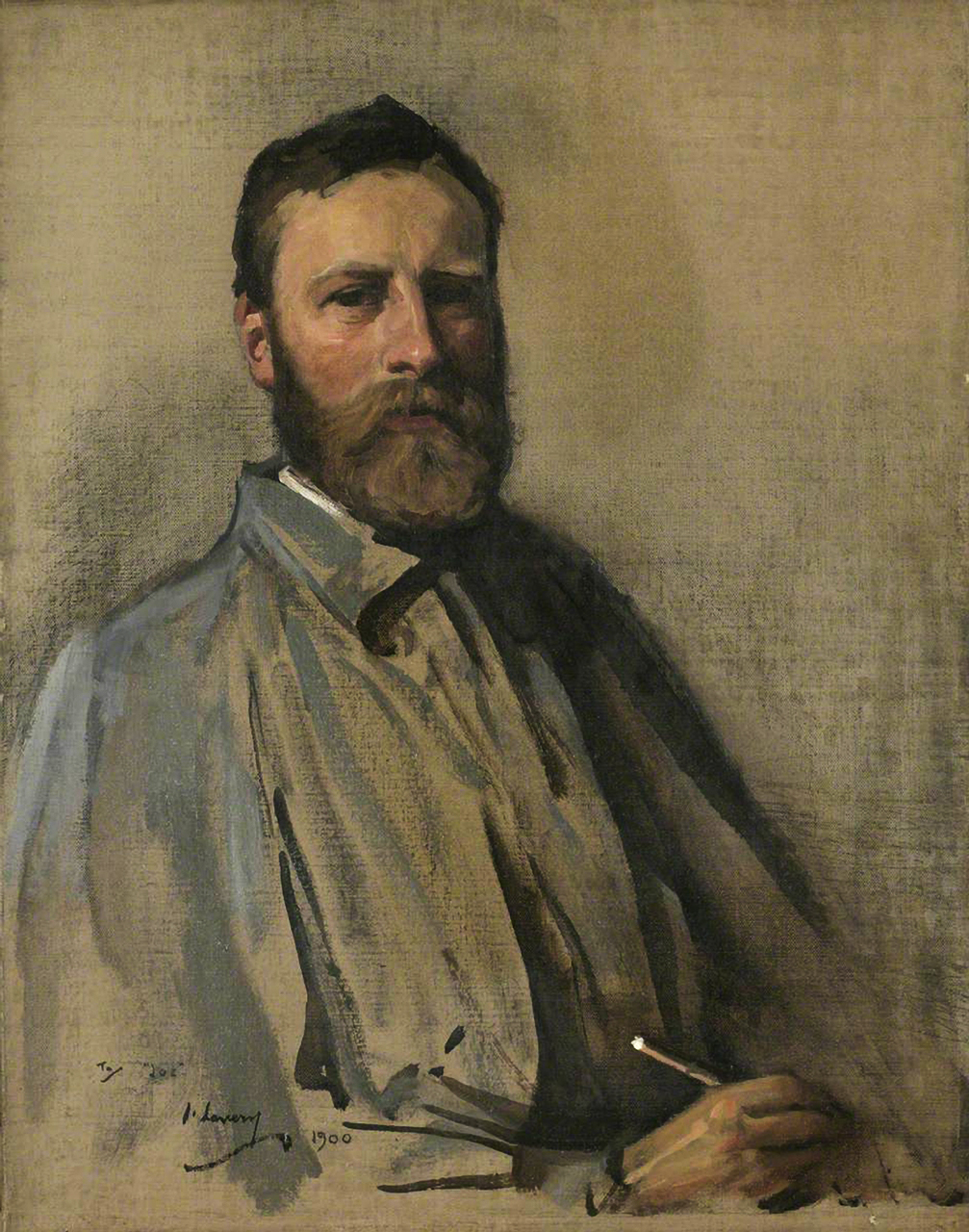 John Lavery, Wikimedia Commons
Roderic O'Conor (1860-1940)
Roderic O'Conor was another Irish artist who painted in the style of impressionism and post-impressionism. This was probably due to his moving to Pont-Aven in Brittany where he became friends with Paul Gaugin. He also associated with other artists in the area, including Van Gogh, to which art critics today attribute his painting method of using textured brushstrokes and high-contrast color schemes. His work hangs in galleries and museums around the world, including The Art Institute of Chicago, Scottish National Gallery of Modern Art, Musée d'Orsay, Art Gallery of New South Wales, Museum of Modern Art in New York, and the National Gallery of Ireland.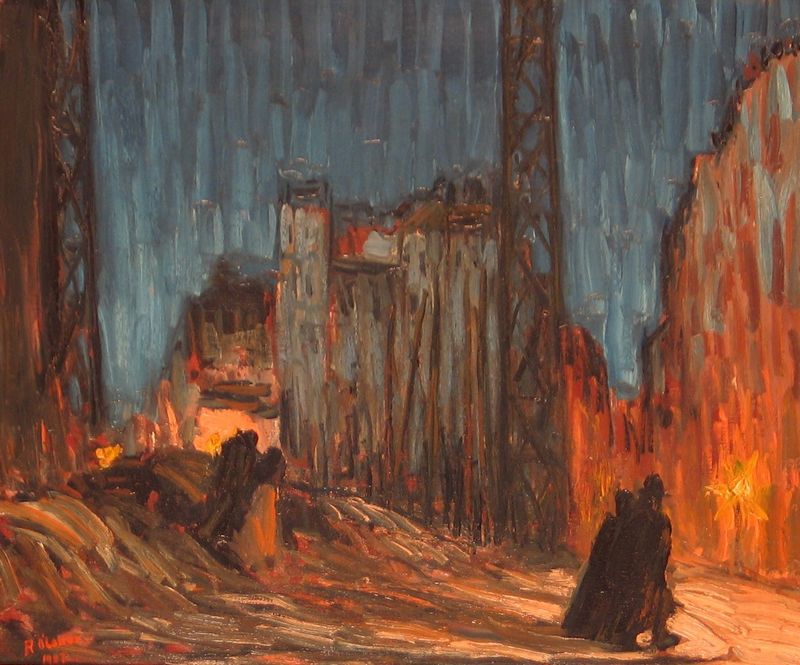 Roderic O'Conor "Boulevard Raspail" Wikimedia Commons

Louis le Brocquy (1916-2012)
Although this acclaimed Irish artist studied chemistry at Trinity College, Louis le Brocquy went on to become a master painter and sculptor. A self-taught artist, Louis le Brocquy's art commanded prices in excess of £1 million during his lifetime. He is best known for his portraits of many famous authors and artists, including James Joyce, William Butler Yeats, Samuel Beckett, and Francis Bacon. His paintings hang in galleries and museums around the world.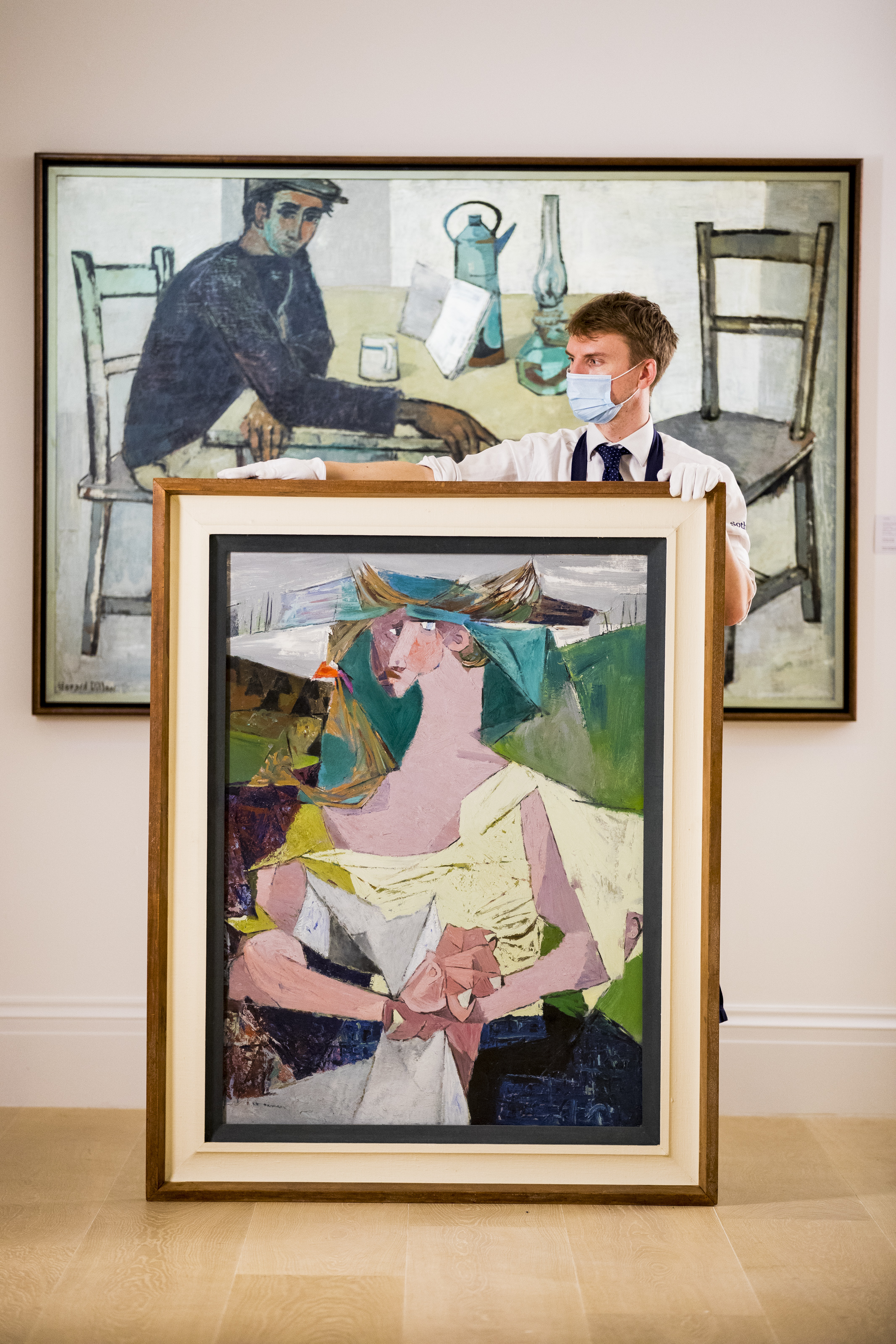 Louis le Brocquy's "Travelling Woman with Newspaper", Getty Images
Art is universal and during the time when artists were painting in France, Germany, Italy, America, and other parts of the world, Ireland was making its own artistic mark. Throughout the ages, artists have shared their ideas and techniques with each other to create new and inspiring ways to communicate through art. That's why it's still important to study and reflect on each art movement and the artists that reach beyond the expected both then and now. As you enjoy your St. Patrick's Day, let these Irish artists excite your creativity. 

We hope you've enjoyed meeting these five astounding Irish artists, and that they encourage you to uncover even more of Ireland's art history.