It's a new year, so why not try something new to bring more peace and balance to your life. We're talking about feng shui. If ever there was a year to try it, it's 2021!
For at least 2,000 years (the exact number is unknown), practitioners of feng shui have used certain principles to achieve harmony within their living and working environments. Feng shui is the discipline of arranging the furniture and items in your home in order to harmonize with your "Chi" (pronounced chee) or life energy. Once this harmony is achieved, it allows your Chi to work in unity with your surroundings to achieve happiness, love, health, and prosperity.
One of the main principles of feng shui is keeping your things organized and tidy. The old adage of  "less is more" rings true with this practice. A simple way to start practicing feng shui is to walk through each room of your home and find as many ways as you can to make it as orderly as possible. At Arteza, we have some great products that will make this easy to do and immediately set you up to gain the benefits of feng shui.
Here are some things to get you started along with some tips on how to bring more good Chi into your art space, personal space and life.
How to Create Uncluttered Spaces
Keeping tabletops, desktops, and counters uncluttered is the first step in creating the most harmonious environment. According to the principles of feng shui, clutter acts as a block to Chi and can hinder health and wealth from entering your life. To maintain a well-kept space, here are a few items to use: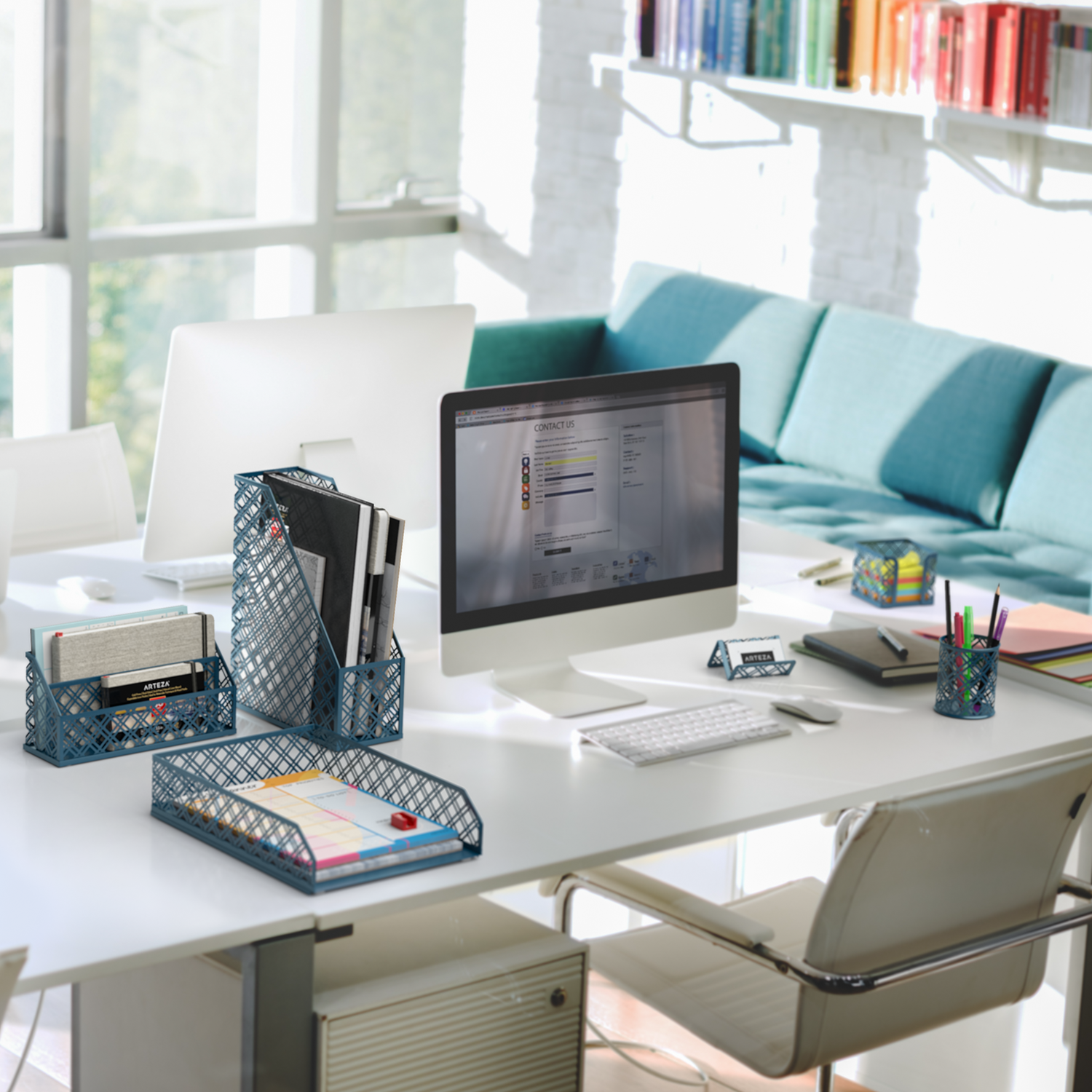 Organize your office desk with this six-piece desk set in the color related to decision-making and action—teal green. You'll have a place to put your files, pencils, notebooks, letters, sticky notes, and business cards on your desk so that it stays clear of Chi-blocking clutter.
Feng Shui Tip: The windows of a home are considered the eyes into the outside world, so keep them sparkling clean.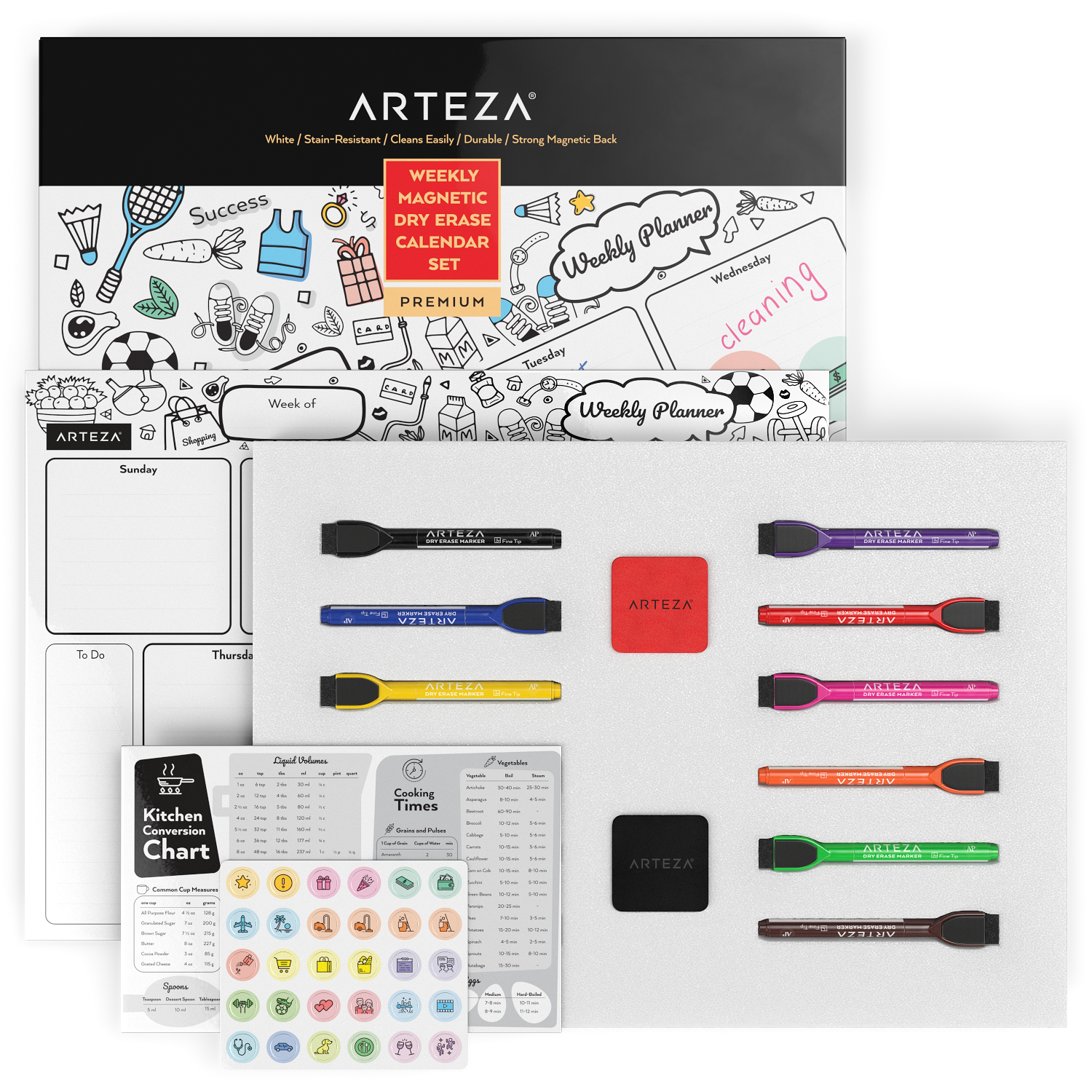 Spaces to keep well-ordered includes spaces not necessarily in the home, but anywhere you spend time, such as the garage or school. You can keep clutter at bay in these spaces with this magnetic organizer set that conveniently adheres to toolboxes and school lockers. No more searching for small tools or pens and pencils. You'll bring harmony to these areas of your life when you put them in order.
Feng Shui Tip: Add fresh flowers and healthy plants to your home's decor to add positive energy to a room.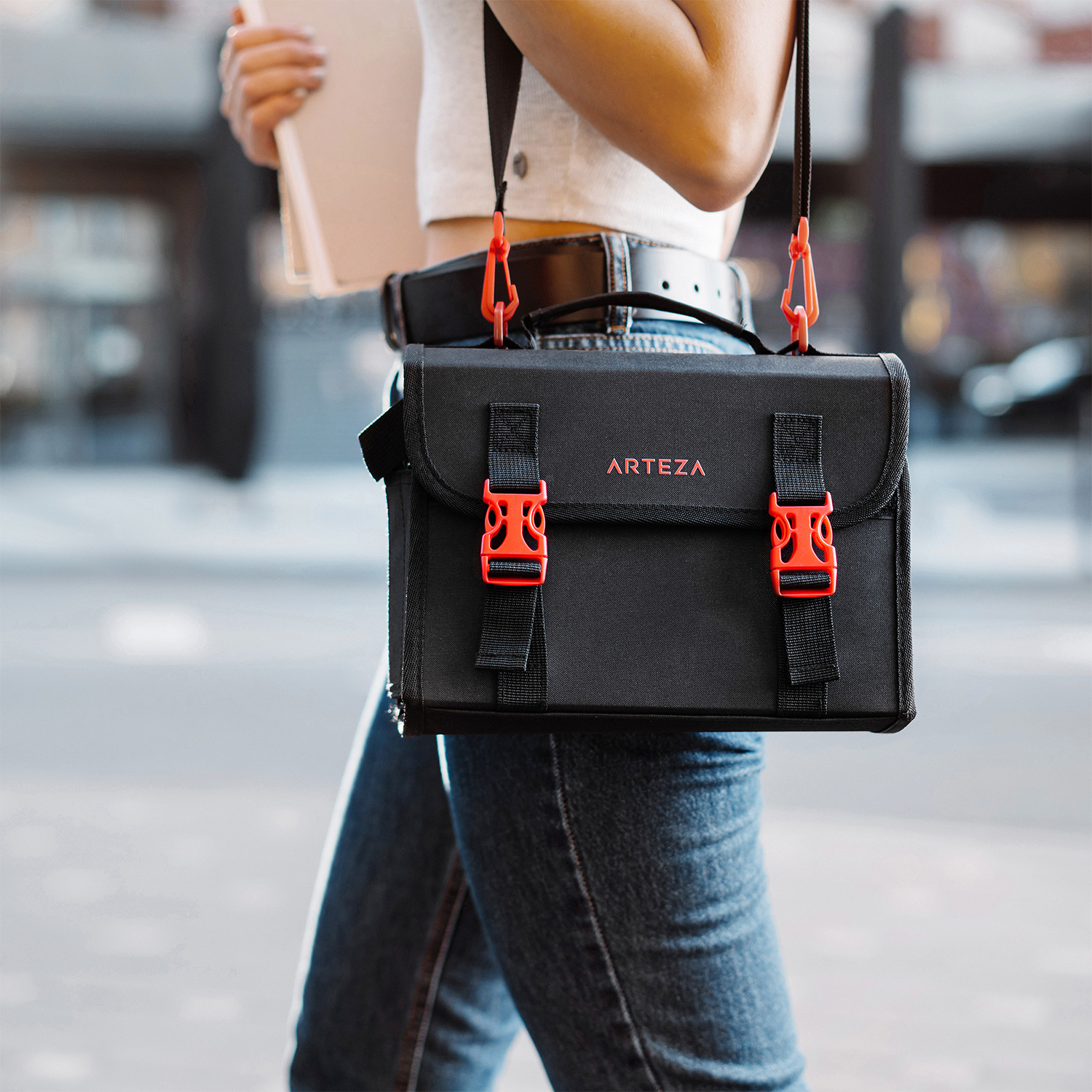 Of all the places you want to infuse with positive creative energy, the spot where you create art has to be up there on the list. It can be really difficult to keep a neat art space and your art supplies together. The answer to this dilemma is to keep them in this organizer case that has room for 108 markers. The elastic slots hold markers and pens of different sizes. Makes clean up and storage a breeze!
Feng Shui Tip: Always keep your home's entryway clutter-free to welcome positive energy and Chi.
De-Cluttering Your Time
Once you begin to tidy up the rooms in your home, you'll begin to feel calmer. Another way to get positive Chi flowing is by managing your time with ease. With a few basic tools, you can create a less stressful life and be able to spend more time enjoying the things in life that bring you the most joy. Use these products to develop an easy time management system: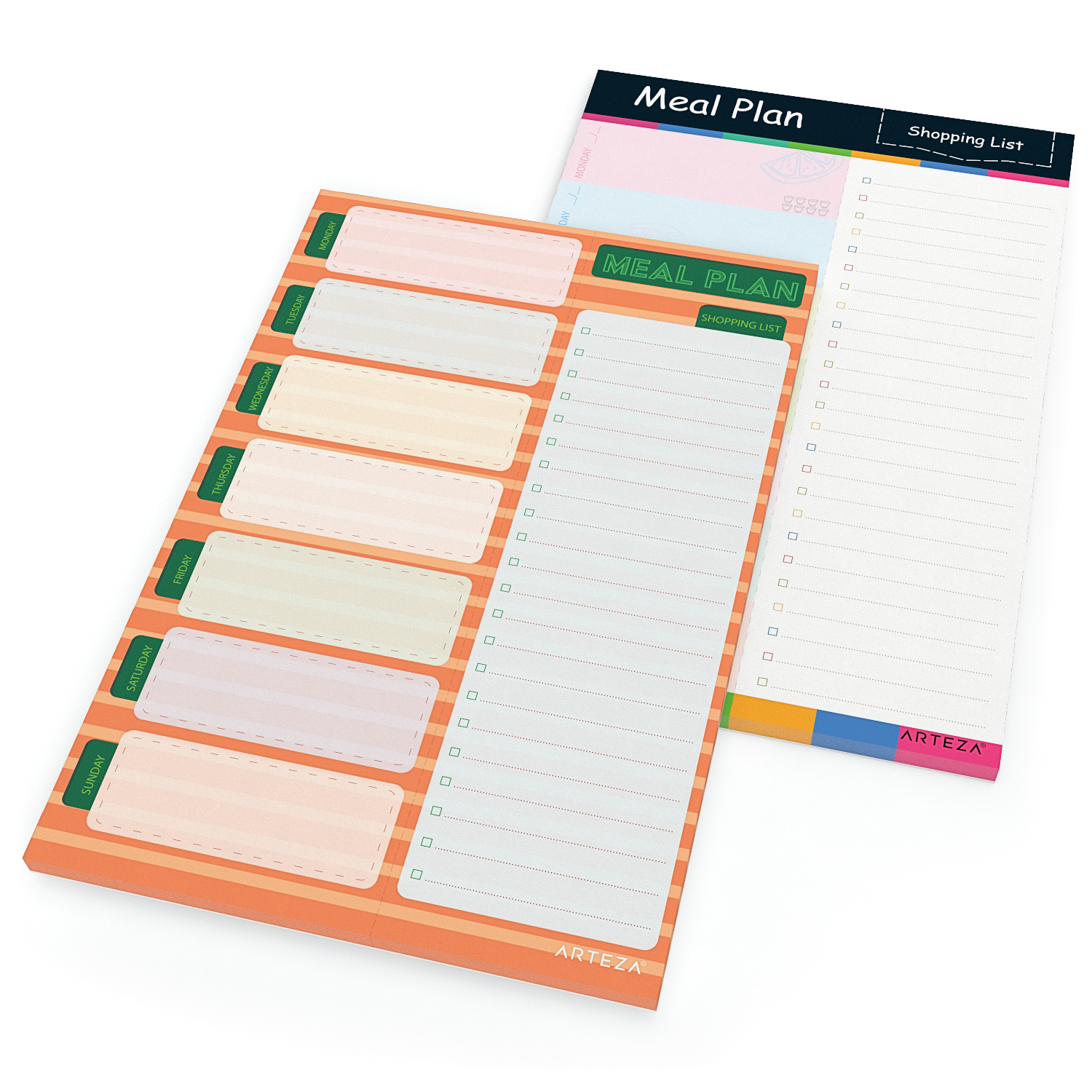 Figuring out what to make every night for dinner can cause a lot of stress and hinder the flow of positive energy in your home. To bring back the joy of cooking, try using these meal planning pads that let you plan and create more efficient grocery lists. The 6x9" pages are magnetic and the perfect size for the fridge door, keeping them off the counter. They even have a tear-off grocery list section you can take to the store.
Feng Shui Tip: The kitchen symbolizes health and wealth, so it is important to keep the countertops clear, the stove in good working order, and cabinets organized.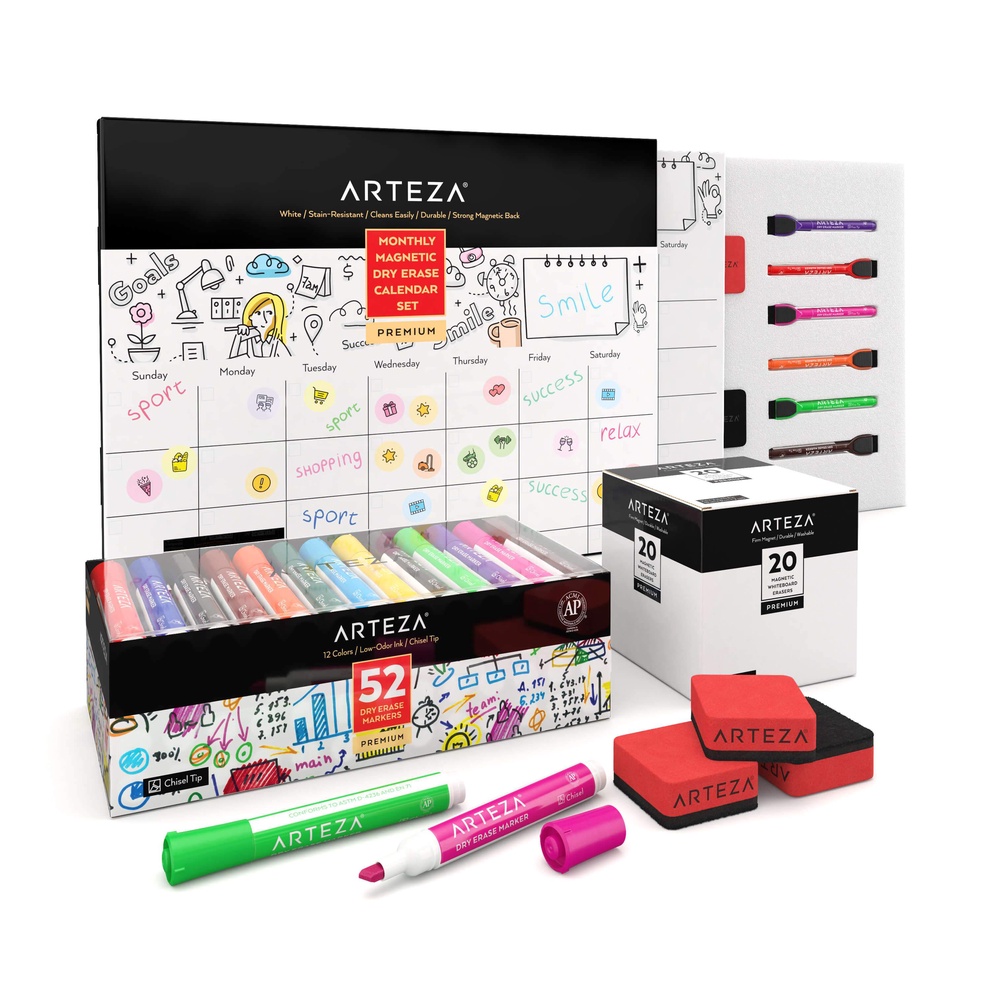 Bring some order to a busy household with this bundle that includes everything you need to organize your life. This all-in-one monthly calendar set comes complete with a 17x13" premium monthly magnetic dry erase calendar set, 9 dry erase markers with magnetic eraser caps, a 52-pack of assorted dry erase markers, and 20 magnetic whiteboard erasers. Seeing the monthly activities you have at a glance can help you schedule more time to do the things that make you happiest.
Fen Shui Tip: Place a small fountain in your home to encourage the energy of abundance and prosperity.
If you're ready to bring more tranquility, calm, and joy to your life, give these feng shui tips and tools a try. Once you start living an uncluttered life, you'll start to feel the benefits that feng shui brings to those who practice it. Let this year be the year you bring more health, wealth, and happiness to your life. We'd love to hear how you are incorporating feng shui into your life. Let us know in the comment section below.