Spring is almost here and as the world begins to blossom, we, as artists, begin to get inspired by the reawakening around us. Is it any wonder some of the most famous artists—Van Gogh, Monet, Gauguin—painted masterpieces with spring as the main subject? It's a time that's filled with the blooms of nature, sunny days, and new life that lends itself to so many different media and techniques.
We also think that spring is a great time to renew our art practice by using those art supplies we've been wanting to try. After a cold winter spent indoors, it's time to open a window and let the fresh air drift in and clear the cobwebs of your creativity. Now's the time to think about how you can recharge your art with new media and take a fresh approach to transform your art, just as the winter world is being transformed outside.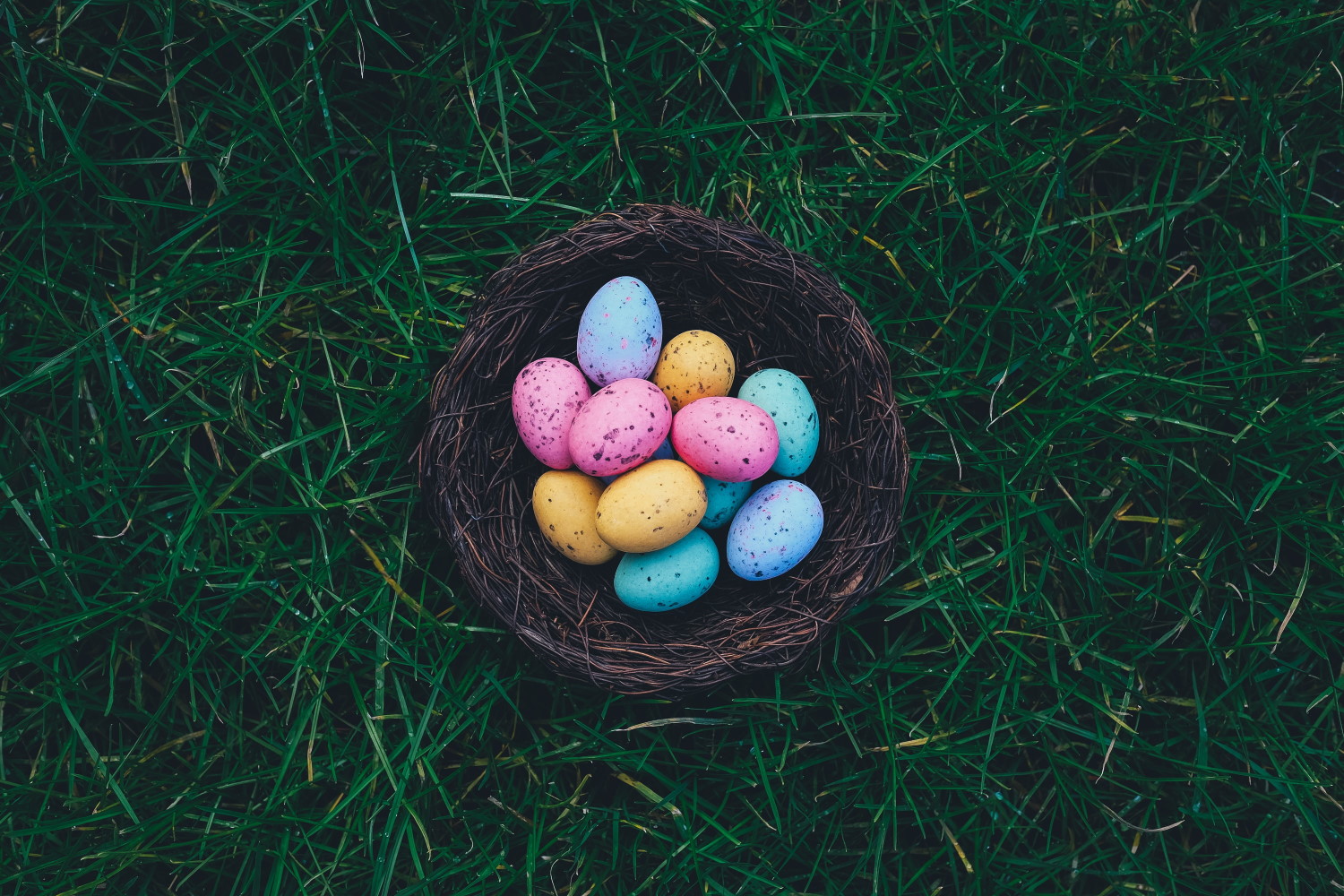 Unsplash
Kickstart Your Art with New Media
Creating art with a spring or Easter theme is a great way to test-drive new tools and techniques. Using new shades of your favorite colors and new supplies can really kickstart your imagination. It's also a good time to get the kids involved in art. During their spring break, why not spend time together creating arts and crafts? That's fun for both you and them! With all this in mind, we'd like to show you four of our most popular products that are sure to inspire you.
Use Pastels to Capture the Subtleties of Spring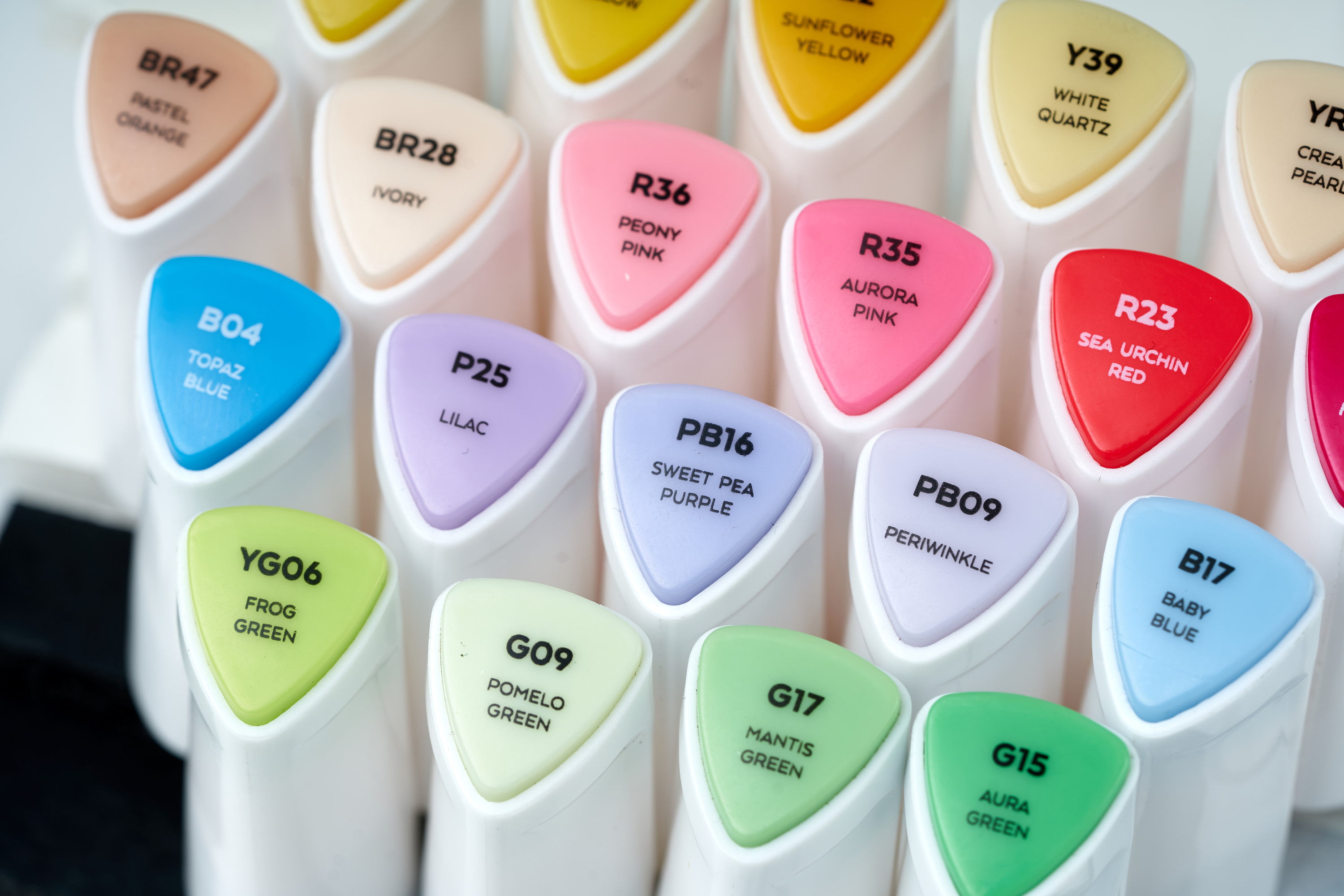 EverBlend Ultra Art Markers, Pastel Colors
Our EverBlend art markers are one of our most popular products. Designed with the needs of artists in mind, these dual-tip markers are perfect for professionals, hobbyists, and marker art enthusiasts. Now, we offer a separate set of 12 pastel shades that can capture all the subtleties of spring. From Pomelo Green to Peony Pink to Sweet Pea Purple, you can create soft gradients of color by blending these alcohol-based markers to make eye-catching florals, landscapes, and portraits.
Brighten Your Easter-Themed Art with Metallic Watercolors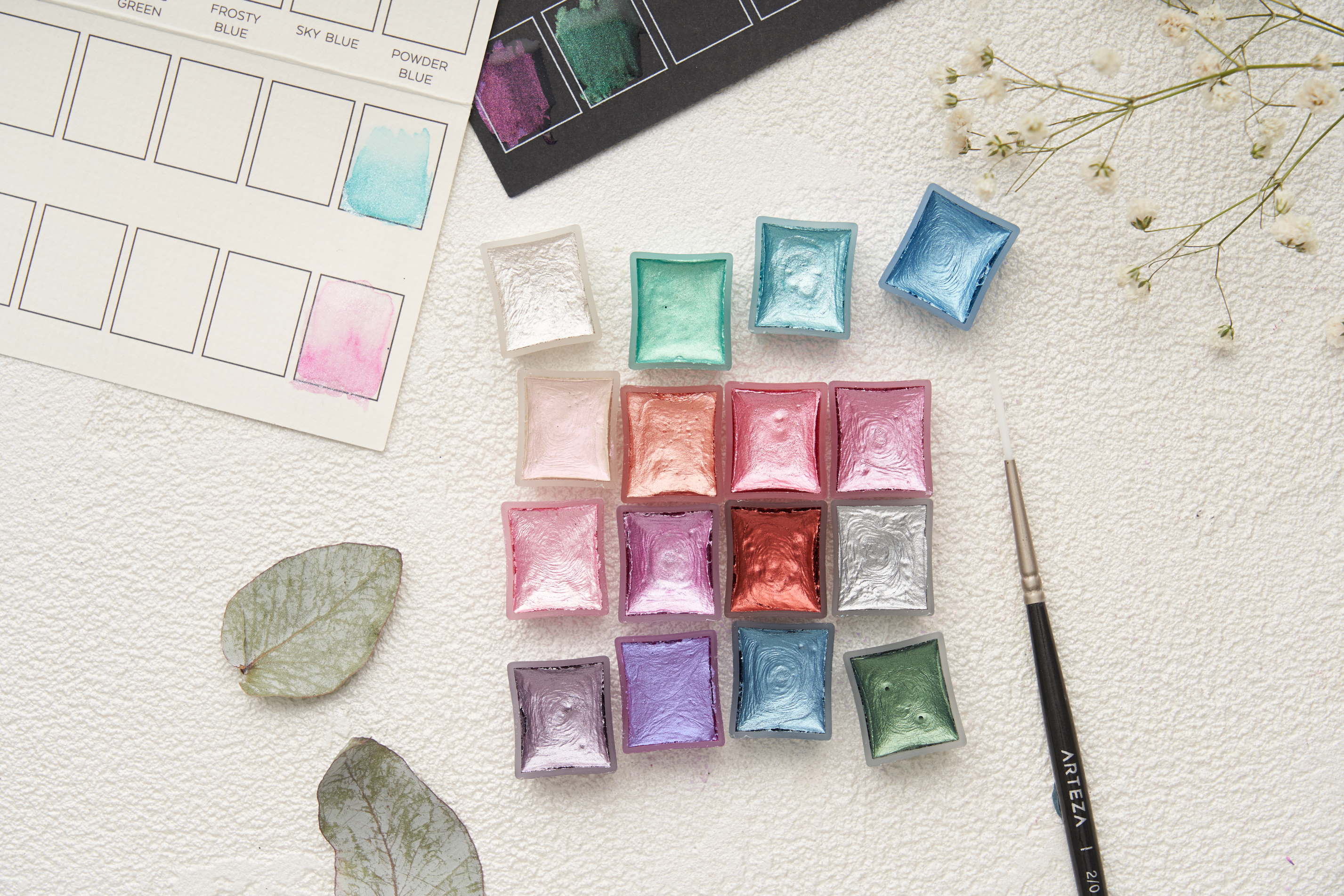 Metallic Watercolor Premium Artist Paint, Half Pans
Whether it's spring flowers or religious wall art, hand-crafted greeting cards or basket tags, make them shine with metallic watercolor paint. This set includes 24 unique metallic watercolors infused with shimmering pigments to provide a lustrous liquid metal finish. Just add water and your paints will be ready to go; you can even use the lid of the tin as a portable palette.
A Bundle of Fun for the Kids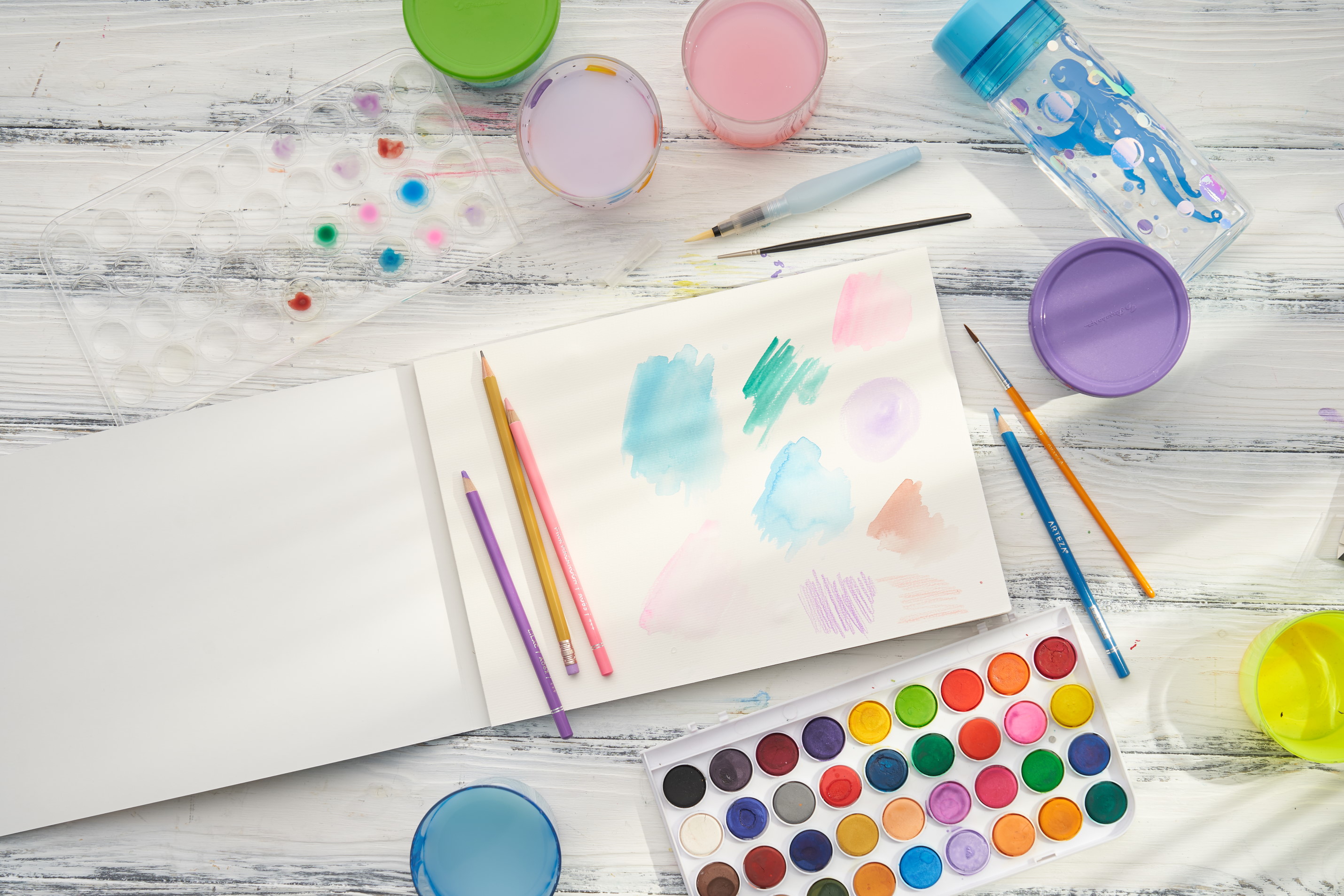 Kids Watercolor Paint Bundle
Easter is a great time in which to get the kids involved in creating one-of-a-kind art, what with the abundance of bunnies, birdies, and Easter eggs. That's why we've put everything they need together in one convenient bundle. It includes a watercolor paint kit with 25 colors, a #4 brush, and two packs of specially-designed kids' watercolor paper. The unique selection of non-toxic shades offers your budding artist vibrant washes of color and endless shade combinations for hours of painting fun!
Spring was Made for This Versatile Medium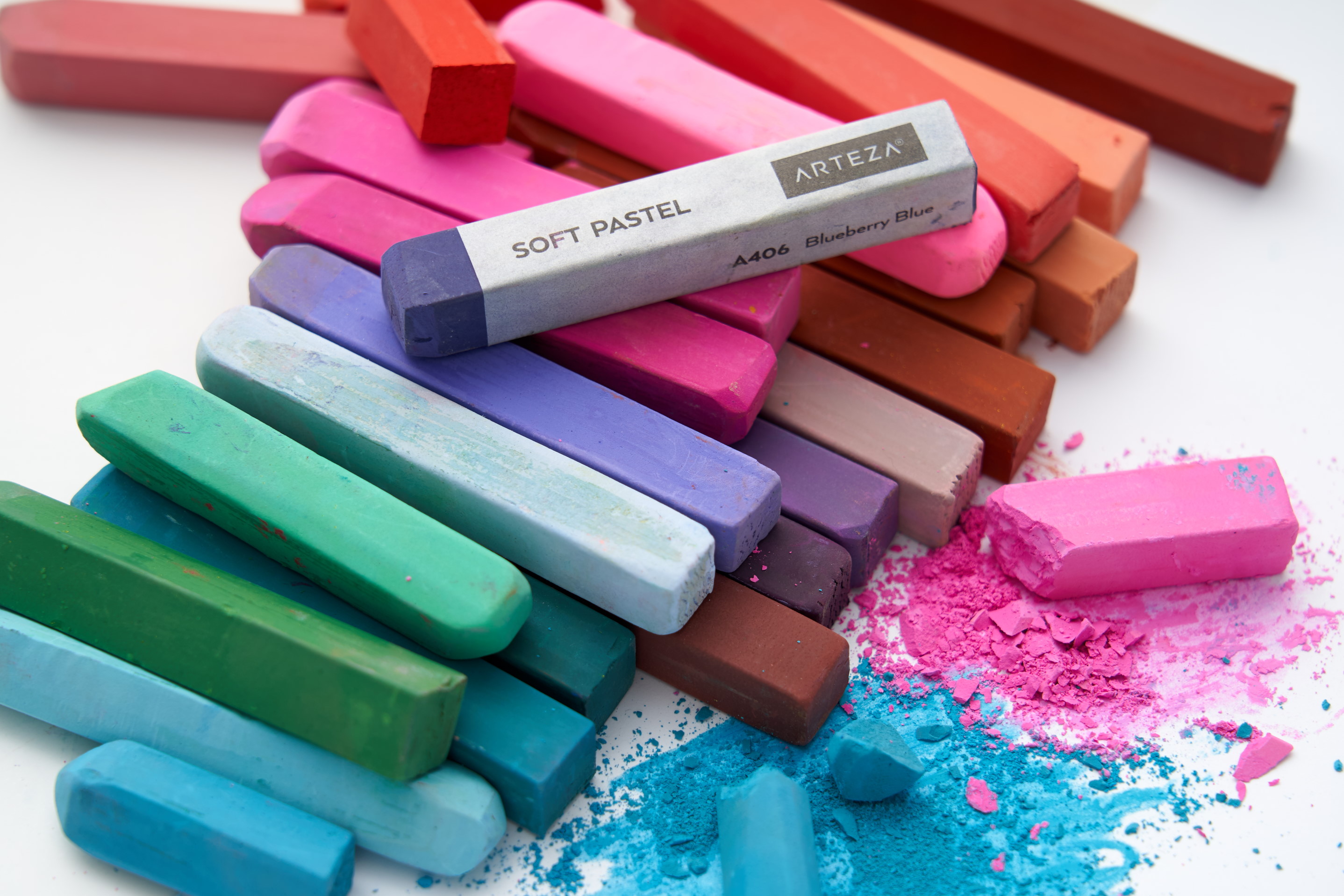 Soft Pastels, Assorted Colors - Set of 72
Spring is a time of soft transitions as flowers go from bud to bloom and the landscape comes alive. This calls for an art medium that can mirror those understated changes, which is what soft pastels do best. Soft pastels are a versatile tool, perfect for springtime drawing or to get painterly effects. They're great for creating depth and interest through blending and layering. In this set, you get 72 beautiful colors to choose from, with a wide selection of both light and bright colors.
There you have it—four must-have art tools that are sure to set you up for a new season of artmaking. With the weather getting warmer, the birds tweeting, and the flowers ablaze in color, there's never been a better time to start. No matter if you're making art alone or with the kids, these supplies will put you in the mood to try new things, play with new ideas, and just have fun! We'd love to hear how you use the seasons to inspire your work, so, please leave us a comment in the section below.