Table of Contents:
How to Draw a Panda Bear
Who can resist an adorable panda? They're so cuddly and cute and are so much fun to watch. They're also fun to draw and in this article, we'll show you how panda drawing is easy. You'll learn how to draw the panda and then use watercolor pencils to color and paint in the panda's fur. If you've never used watercolor pencils, you're in for a real treat. These versatile pencils are like having two art tools in one. You can use them like you would a colored pencil to sketch and color your bear, but just add water and you've got paint!
Let's get started!
List of Supplies
Second heading
Now that you have your supplies, it's time to get drawing and painting!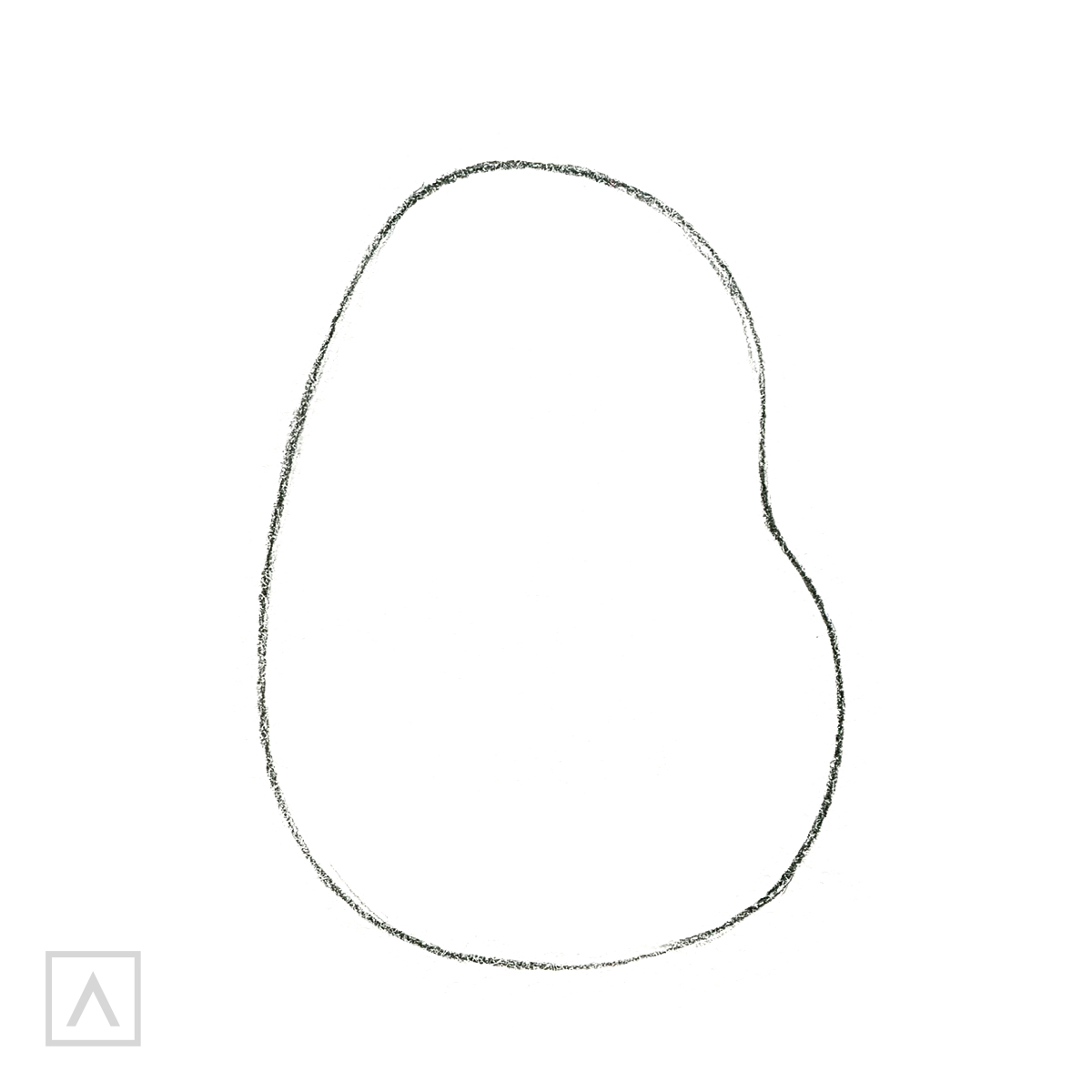 Step 1
Begin by drawing a kidney-bean shape for the body.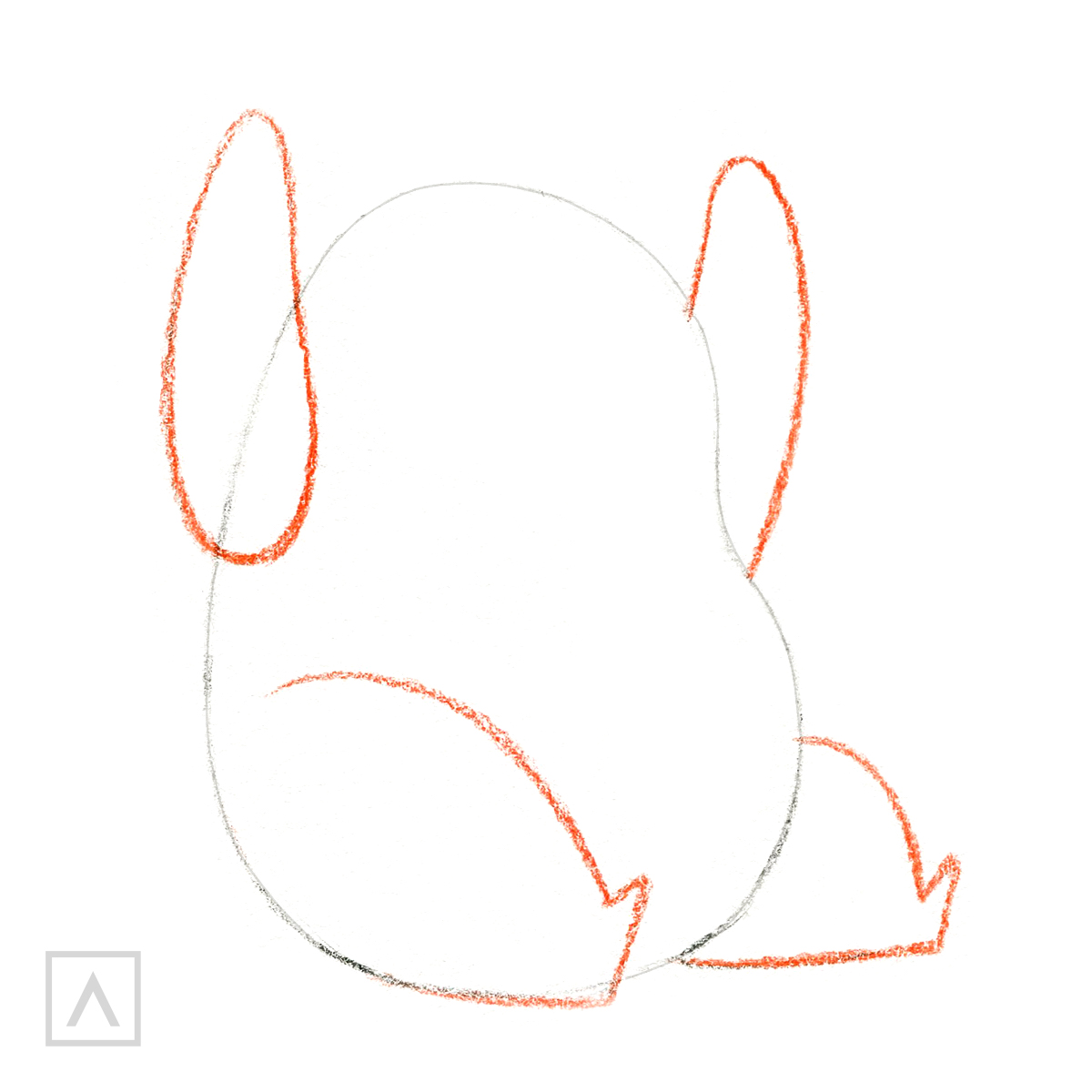 Step 2
Next, add simple shapes to form the arms and legs. Here the bear's arms are raised, as we will be adding a bamboo branch that it will be holding.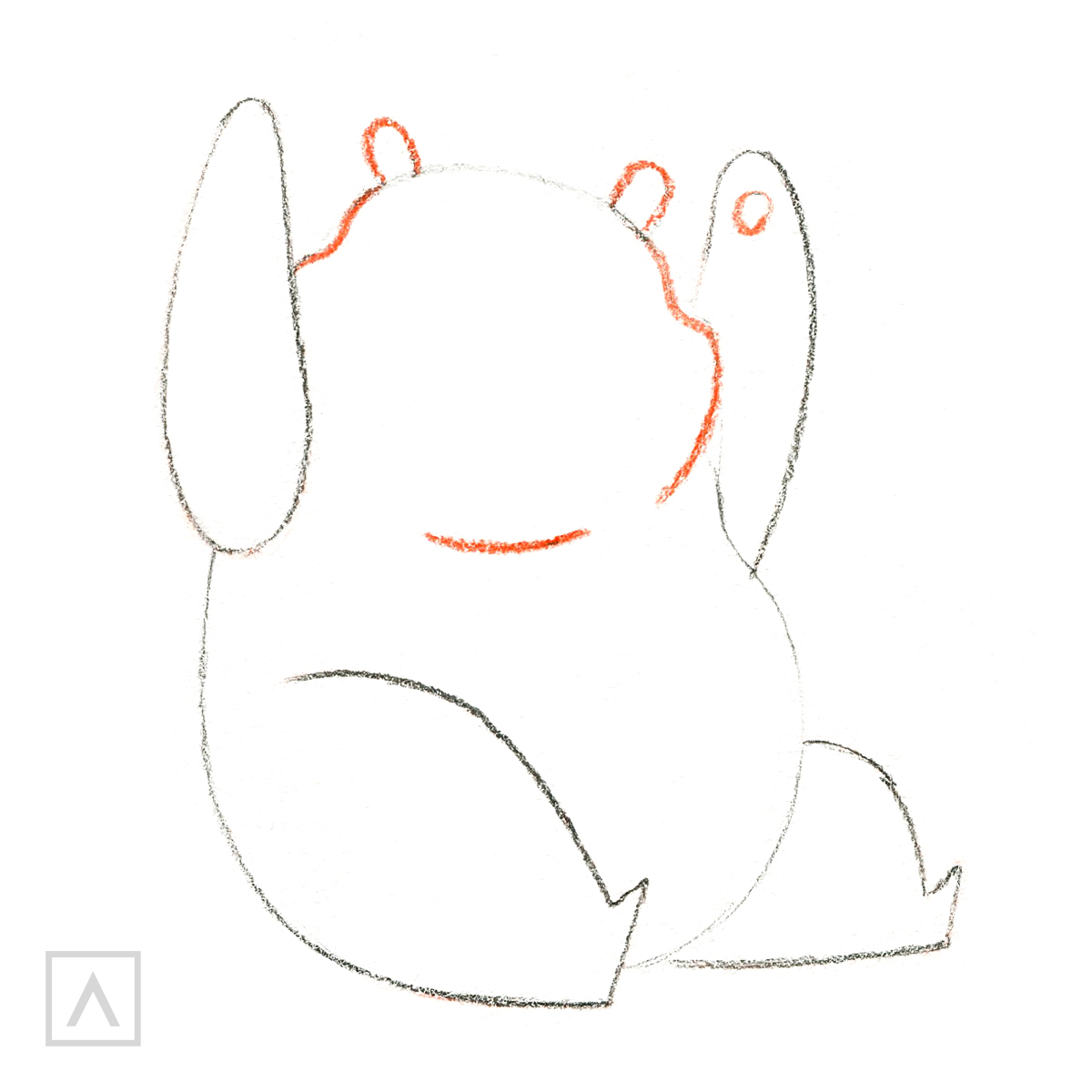 Step 3
The top of the kidney-bean shape will be the head. Add some small shapes for ears and define the head's shape. Place a small circle in the right leg for the panda's paw pad.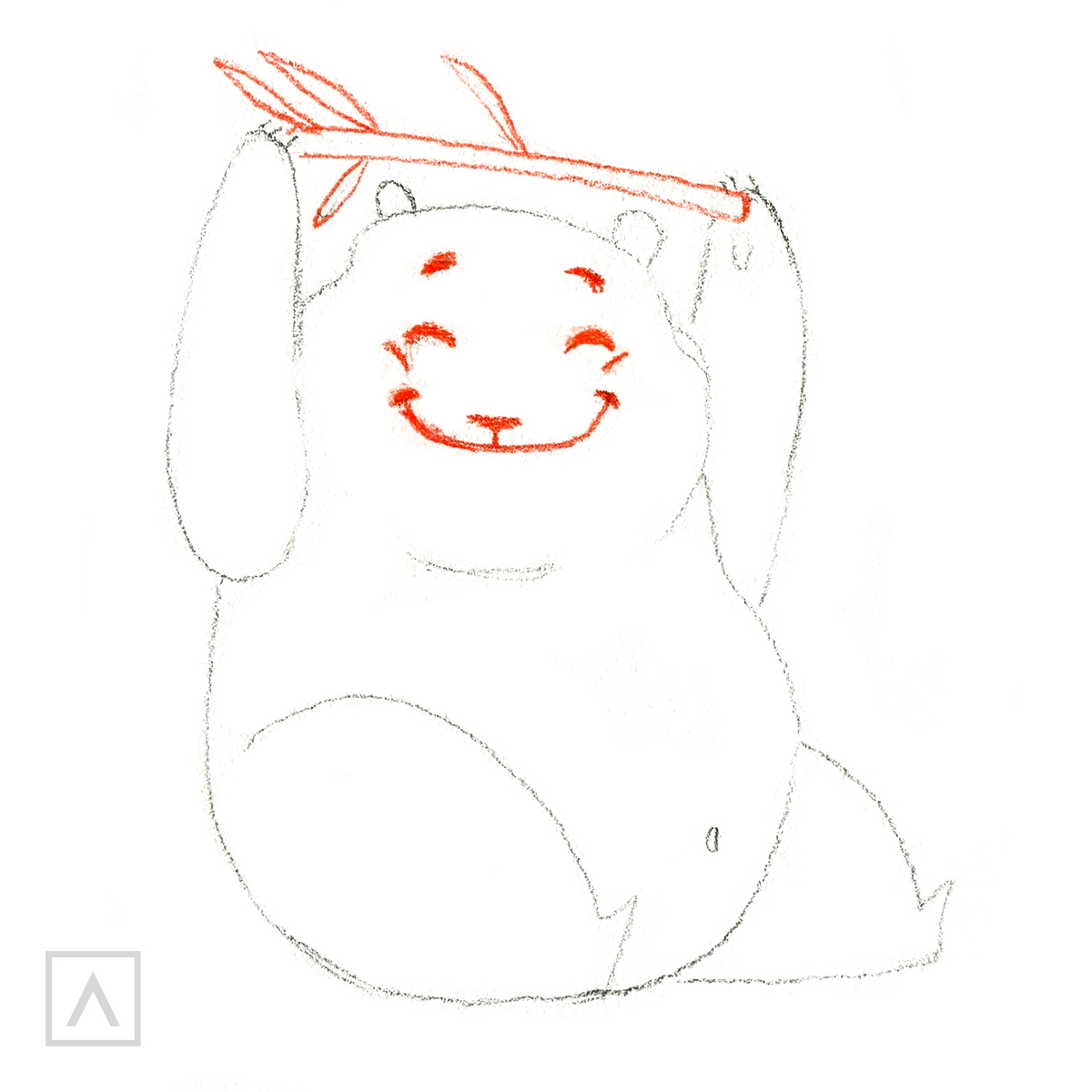 Step 4
Pandas always appear so happy, so add a smile along with the nose, eyes, and eyebrows.  Next, draw in the bamboo branch the panda's holding.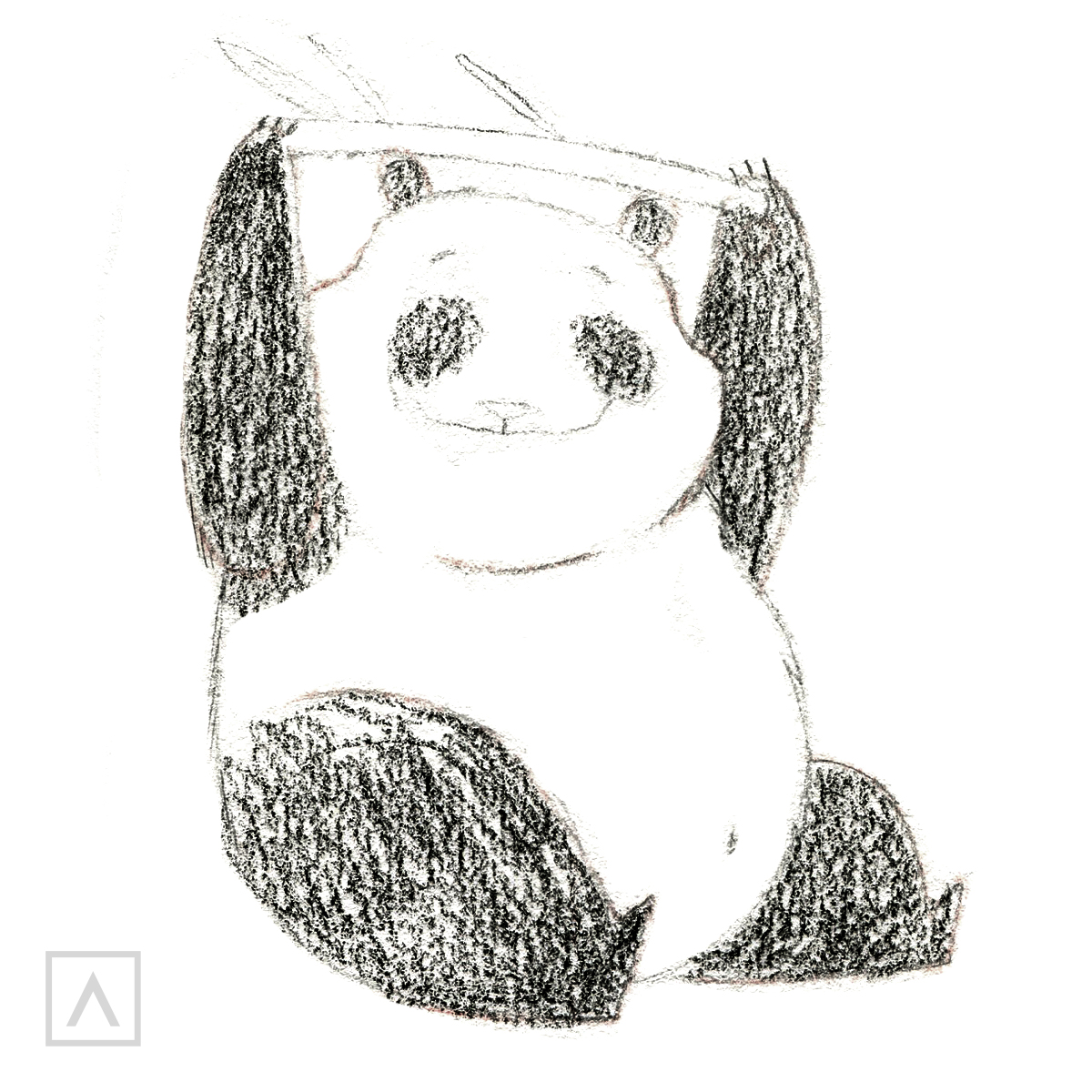 Step 5
Now for some color! Using the Noir pencil, fill in the legs and ears. Add small black circles over the eyes.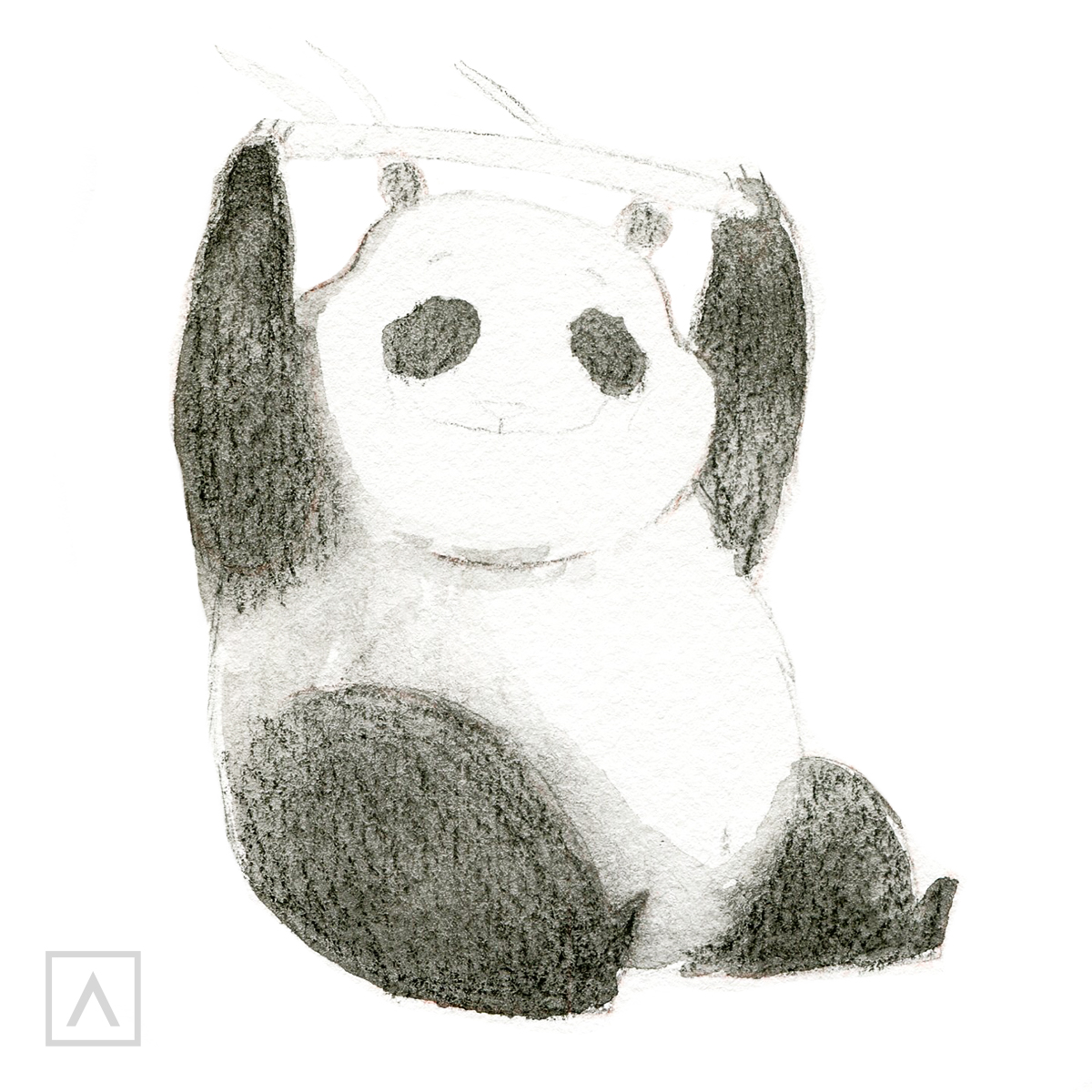 Step 6
Next, go over the pencil lines with the water brush pen to soften and blend the color. Extend some of the Noir beyond the edges of the arms and legs by using a little more water. This will form shadows that will give the panda volume and dimension.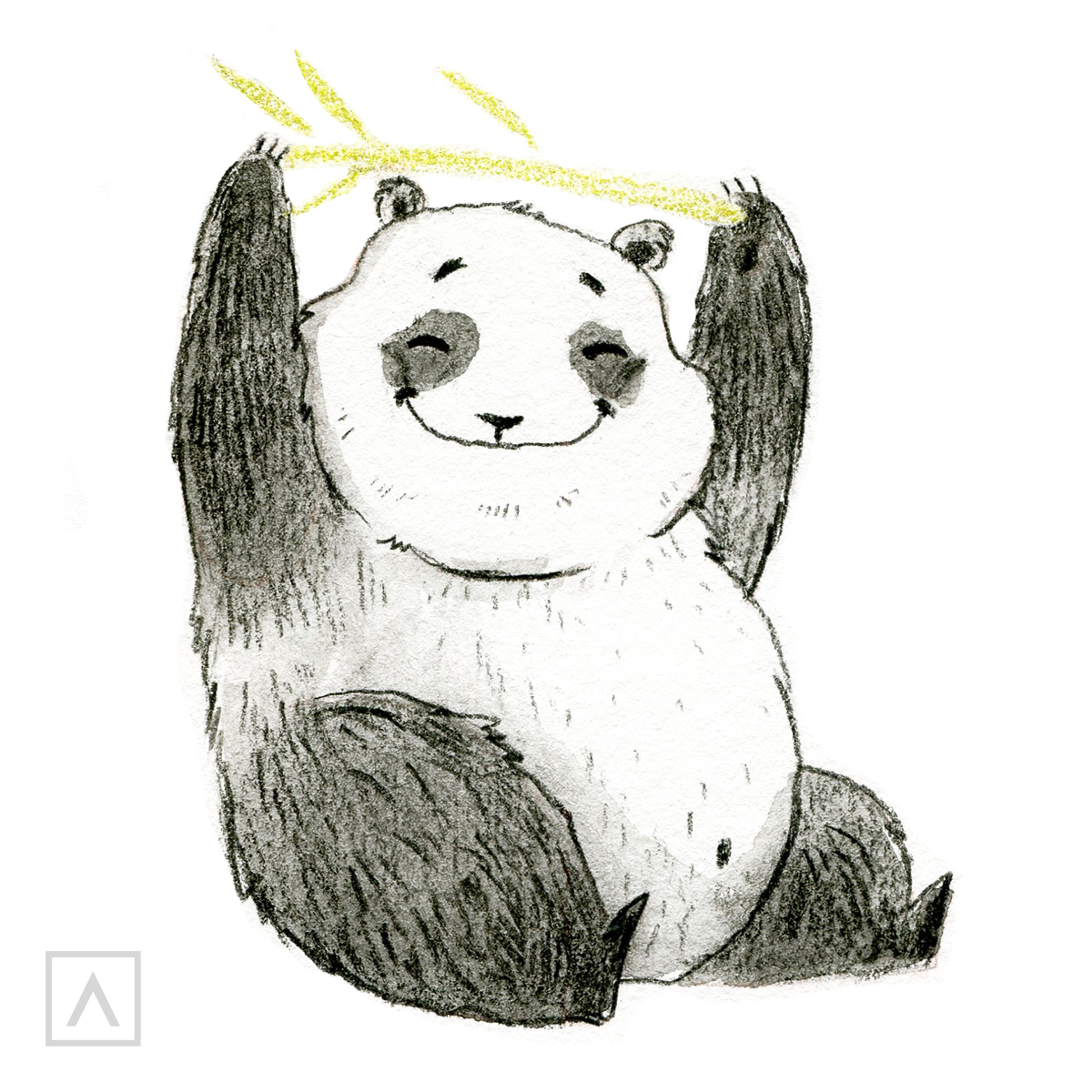 Step 7
Let the paper dry completely. Once dry, you can add some varying lines of Noir to create the fur's texture.
Use the Lime Green pencil to color the bamboo.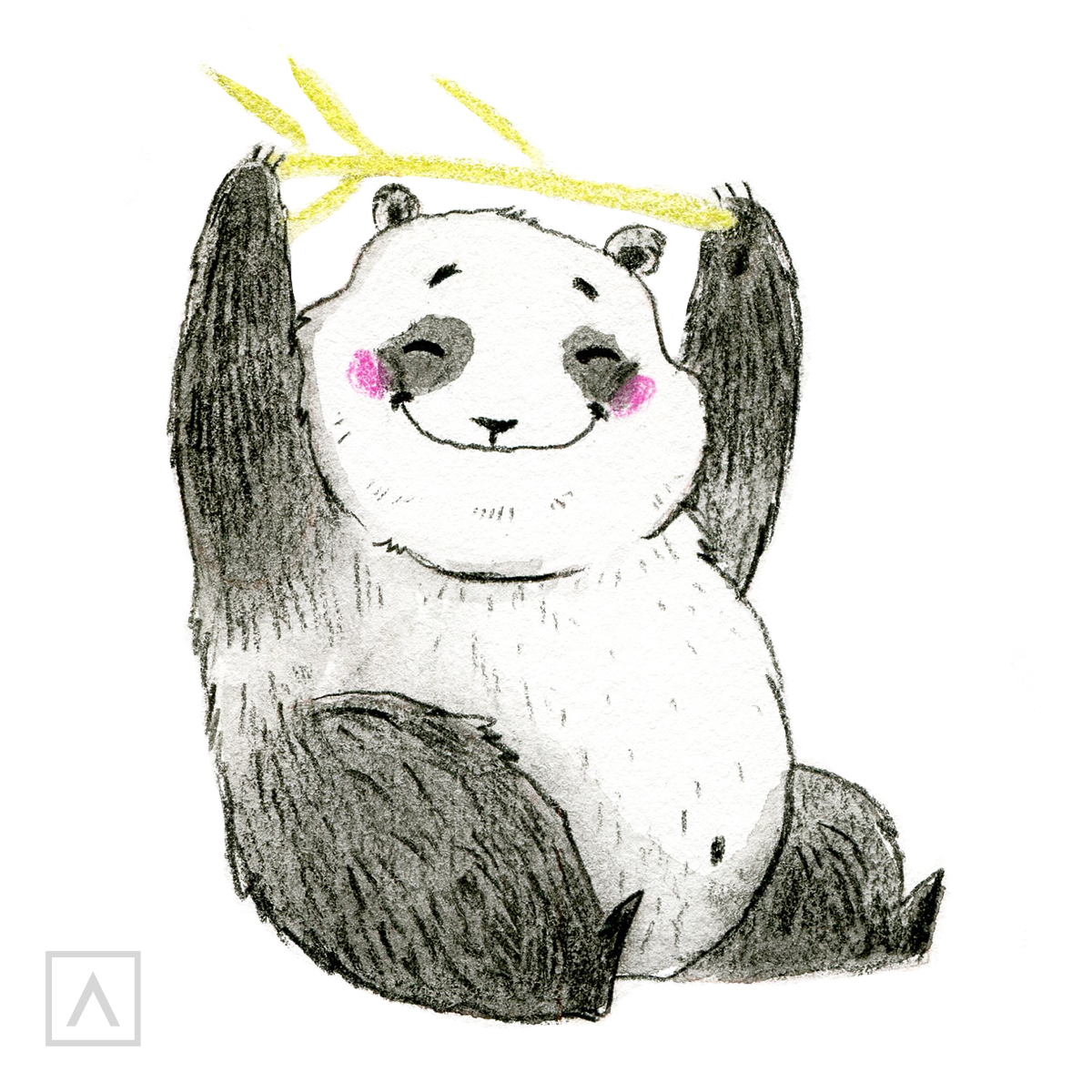 Step 8
Add water to the bamboo to blend it.
Give your panda rosy cheeks by adding two circles of Magenta.
Hooray! You've just created the cutest panda, ever! Add this little guy to a special greeting card or place it in a frame and hang it on the wall. It's sure to make you smile every time you see it.
Recommendations
When using water media, such as watercolor pencils, always use paper that's 140lb/300gsm or heavier to ensure the paper doesn't buckle or warp when it gets wet.
Experiment with the different tips that come with the Arteza Watercolor Brush Pens. You'll be able to achieve thick or thin lines depending on the size tip you use.
Remember, the more water you add, the lighter the color will be. To darken areas that you may have added too much water to, wait for the paint to dry completely and then go over with another layer of color.
As you saw in this panda drawing tutorial, it's easy to draw the panda when you start with basic shapes. You can use this technique for whatever you're drawing, whether it's an animal, a building, or a person. And, by using watercolor pencils, you get control of drawing and coloring with a pencil and, just by adding water, the fun of painting. We'd love to hear from you, so please leave a comment in the section below.
How cute is that panda? Are you ready to draw more adorable animals? Make sure to shop set below for your creation