Arlex Campos is a stencil artist from Miami, Florida whose colorful, precise and highly detailed portraits and murals forced him to create the tag line, "It's Painted, Not Printed" to let viewers know that each piece he makes is handcrafted. His work has been exhibited in Venezuela, New York, Miami and Chicago, and he has 66K followers on Instagram.
Hi! Arlex! Tell us a little bit about yourself?
Hi! I was born in San Cristóbalin, Táchira state, a beautiful town in Venezuela located on the border of Colombia. I became familiar with street art from an early age. It helped me develop a great passion for this style of art and led me to become a graphic designer in 2015.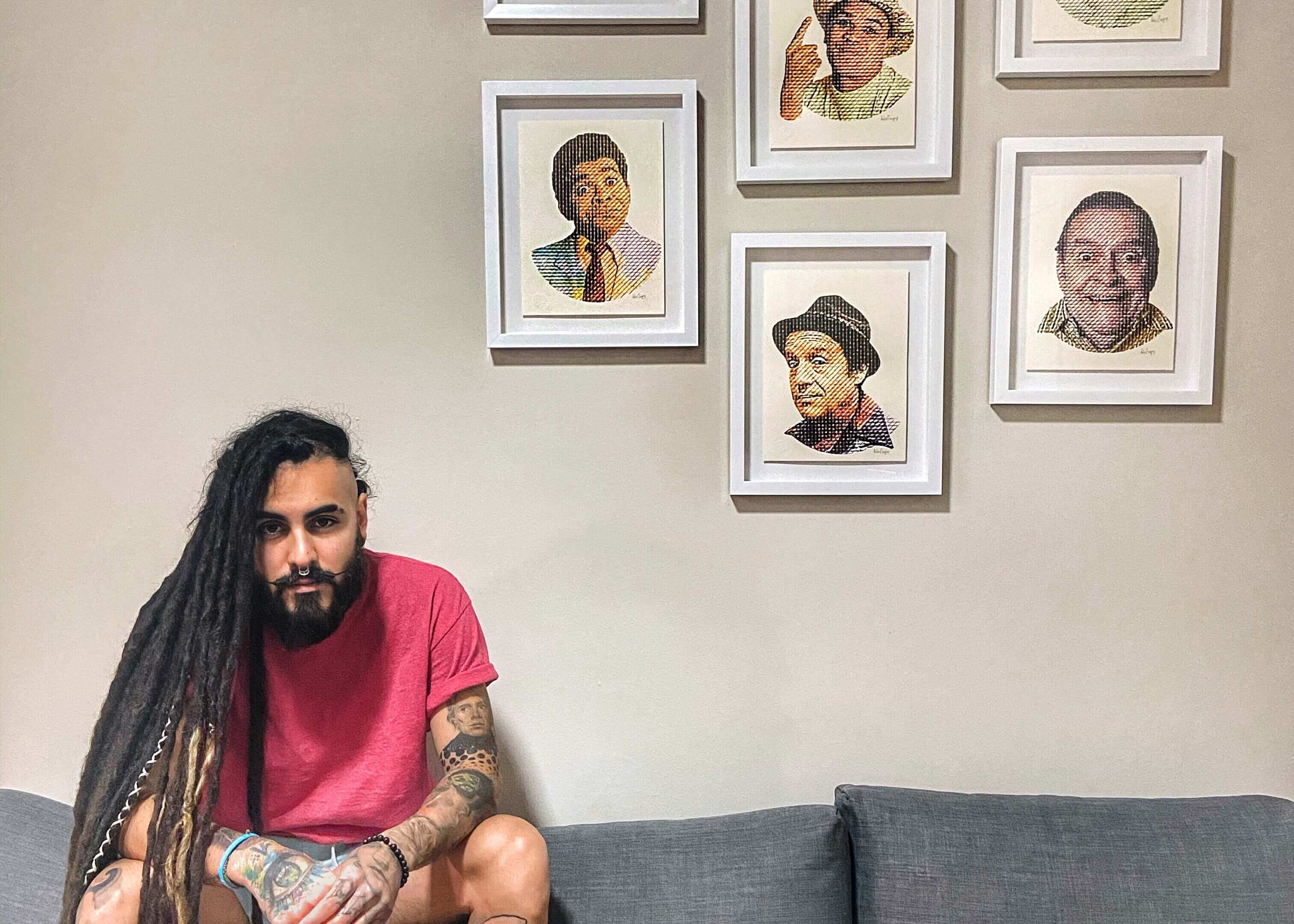 How old were you when you started creating? What's your story behind it?
I remember starting art at 4 years old. I studied at the Armando Reverol School of Art and the Táchira State Art School. I always had a sketchbook and pencil with me wherever I went. In 2011, I drew a mural for fun and then I started getting calls about my art. I studied graphic design at Antonio José de Sucre University, which would become part of my art creation process.
What is your main media?
I mainly use digital art to design and to create my stencils, and paint to create the artwork.
How did you find your unique style of art?
It wasn't until 2014 that I began to develop my stencil technique that has become my signature style. Until then I, like other artists, was searching for my own  personal style. It is not easy to find a unique style. It's a constant evolution and you should not stop learning and creating to polish it more. Once I found it, it was satisfying to see that my personal signature was recognized without the need to read about Arlex Campos in my profile.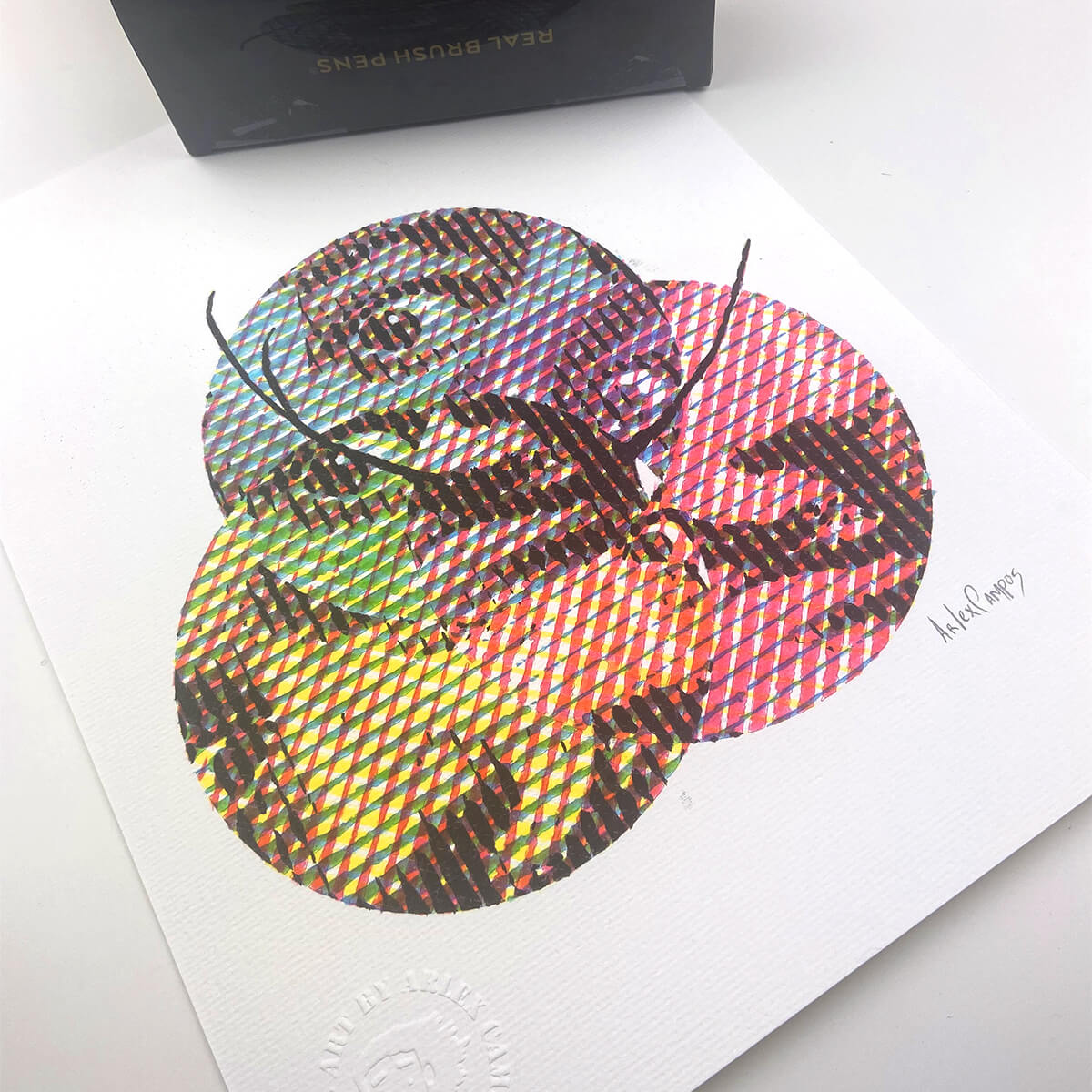 Which do you like best, the process of creating or the result?
I absolutely love the process, it's like raising your child and then watching him grow and it's completely incredible to see and know that with art you can make many lives happy and your own, too.  
What is your favorite part of the creative process?
My art goes through two processes: digital design and the execution of the work. During the execution is when I get to do the painting, so it's my favorite part and I love it more.
Which famous people inspire you or maybe you can share your sources of inspiration?
In my area of kinetic art, a great inspiration for me is a teacher, Carlos Cruz Diez. In stencil art, it would be C215, and street art, in general, it would be Eduardo Kobra, although there are many more.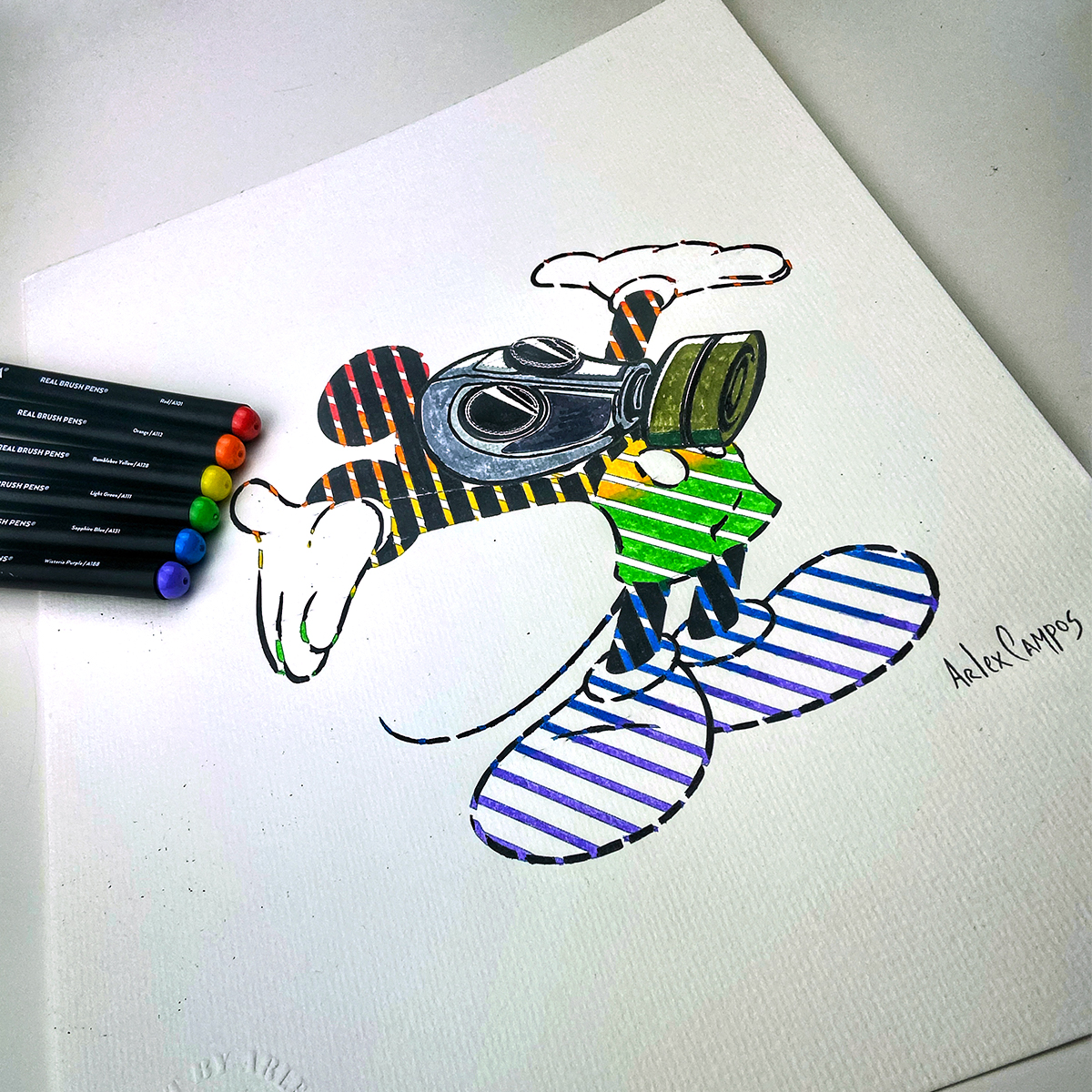 Maybe, you have some interesting facts about yourself? For instance, like Picasso who had two main periods of art creating: the blue one and the pink one. Or, maybe you're a vegetarian like Leonardo da Vinci?
I have a personal style that people would classify as hippie due to my dreadlocks, tattoos and the way I look, in general, that makes them think that I probably smoke marijuana. I tell them I don't smoke marijuana and people still don't believe it! 😄
What advice can you give to beginner artists?
I would say you need these three things: constancy, focus, God. It is not an easy path but with the help of those three things, keeping them always in mind, everything can be achieved. ☝️
How often do you use Arteza? What is your favorite Arteza product and why?
Since I discovered Arteza I have not stopped using the brand. I love their watercolor pens and use them 24/7, as they have an incredible effect on my technique.