If you've recently gotten yourself out of a creative rut, and are looking to keep that creative spark ablaze, give these eight creative habits a try!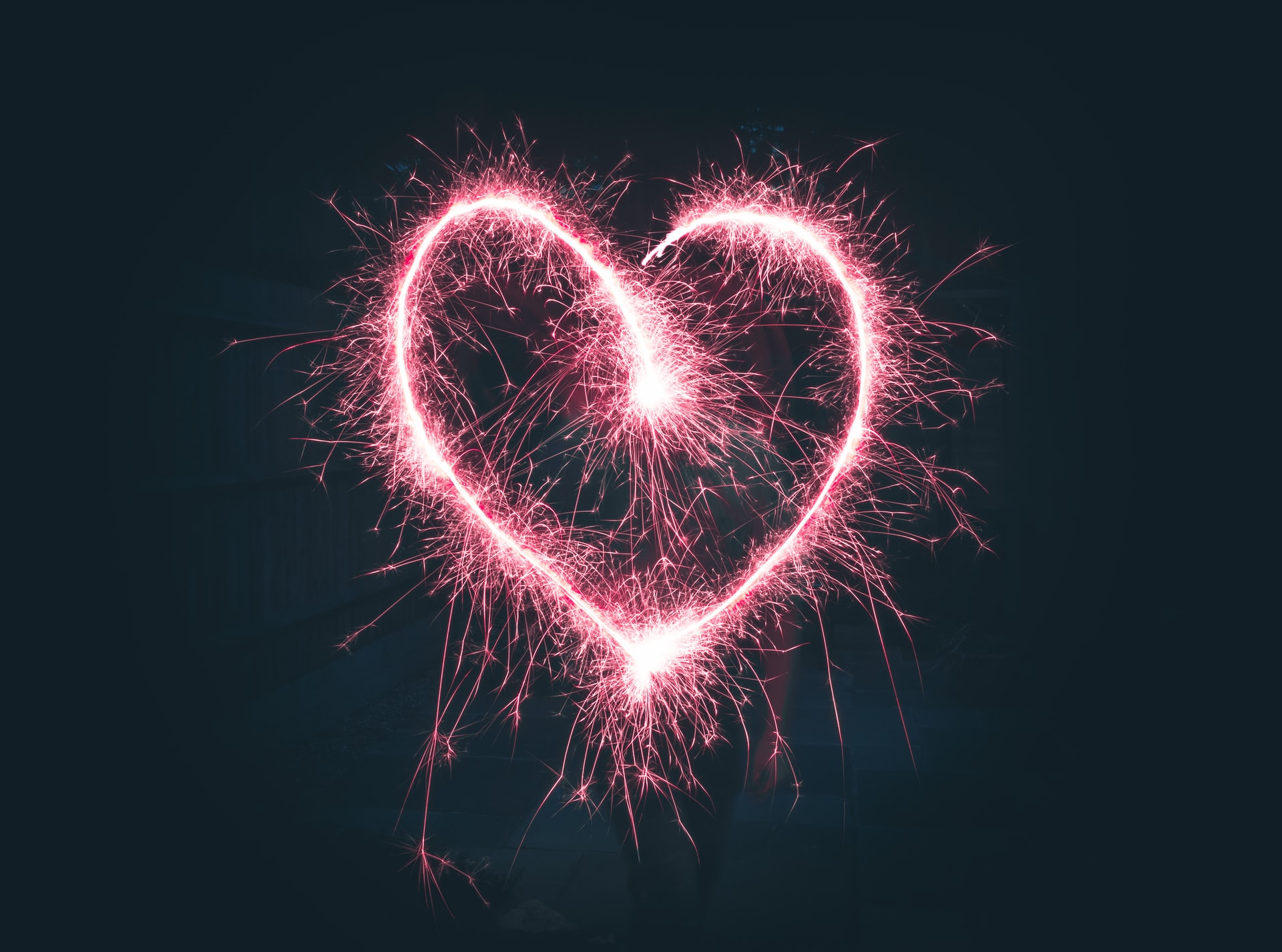 Credit: Unsplash

1. Prepare Your Creative Space 
Where you create can influence your productivity greatly, that's why we recommend thoughtfully preparing your space. This could entail:
Physically cleaning your art studio, desk, counter, or wherever it is that you'll be setting up shop
Rearranging the furniture to promote better flow within your space
Opening or closing your curtains; do you want privacy while you work, or are you looking to let light in?
Burning sage to smudge the space, many find that the smell of burnt sage helps them focus
Setting up your art supplies
Queueing your favorite podcast, audiobook, TV show, movie, or playlist—I personally find myself listening to the same song on repeat for hours at times when I'm fully concentrating on my work
Playing music at certain hertz has been said to have beneficial vibrations: 258 hertz positively influences your energy field, 396 hertz  liberates you of fears, 741 hertz awakens your intuition, 963 hertz connects you with light and spirit.

2. Manifest Your Creative Visions 
Manifestation is the process of using the law of attraction to physically obtain anything you truly desire, this is through vibrational energy. Regardless of your artistic discipline, working towards manifesting creative success will motivate you to create more frequently. There are several different ways to creatively manifest:
Visualizations — Visualize what you want as clearly as possible, and as if it is happening in the present tense. Create a vision board of what your artistic career would look like, create everything you've ever longed for. This could include sketches of paintings you're working on, an art school you're hoping to receive an acceptance letter from, some of the artists or works that have inspired you most, and even your artistic signature. The more specific you are the stronger the vibration will be. Keep your vision board somewhere that you'll see it everyday and make time to visit it.
Scripting — Scripting, used in combination with visualization, is a truly unstoppable manifestation technique. Scripting is the process of writing down what you are working towards manifesting, as if it is happening in the present. Writing a journal entry describing your first solo art show, your finished series of paintings, or even detailing the collaboration you're working on with your favorite contemporary artist, in present tense, will help make your wildest dreams your reality. Write your goals down and revisit them frequently.
Use Your Throat Chakra — Read your goals aloud, turn them into chants; an example of this could be "I am a magnet to creative opportunities", or "I finish works of art frequently". Chant your artistic goals and watch as they become your reality. Whenever you find yourself doubting your artistic abilities, remind yourself, aloud, of all that you've already achieved so far. You are an unstoppable force when you truly trust in yourself. 

3. Practicing Mindful Meditation 
Meditation is defined as 'the action or practice of thinking deeply or focusing one's mind for a period of time, in silence or with the aid of chanting'. Thoughtful breathing can help to calm your mind from whatever could be distracting you from focusing on your creative projects. Most successful artists isolate themselves to produce works of art, while this may not be a practical option physically, you can always ground yourself through mindful meditation. If you're new to meditating, or are looking to pick up some new techniques, check out Netflix's TV show, "Headspace Guide to Meditation". 

4. Watch Films, Interviews, & Documentaries 
Think about who truly inspires you as an artist, this can be someone that is alive today or who passed away in the last few decades. An artist that I personally resonate with is Bob Ross. I watch his painting program when I feel creatively blocked to inspire me to pick back up my paint brush. I find that his attitude towards creating is filled with acceptance and adaptability, which I always stride toward. Figure out who the artist you idolize most is, then spend some time watching their interviews online—if you're lucky they might even have a film, documentary, or be featured in a television show. Sometimes I watch, or rather listen, to Bob Ross' program "The Joy of Painting" while I paint, to keep myself motivated! Even just looking up inspirational quotes from artists you admire can help to keep your creative juices flowing. 

5. Spend Time in the Great Outdoors 
Regardless of if you are overflowing with creative ideas, or are looking for inspiration, spending time in nature will help keep your creative spark ablaze. This includes going for a walk, visiting a source of water, or a local state park, or even just spending some time in your yard. Whether it's two minutes or two hours, spend a little time outside whenever you feel like you could use a serotonin boost! While you're out exploring the great outdoors, enjoy some of your favorite high vibrational teas; I personally find kombucha tea really centers me. 

On rainy days, when I still crave the comforting sounds and visuals of nature, I leave this video on while I paint: 

6. Research Your Subject Matter Deeper 
If you've already started a painting, sculpture, video, drawing, etc., perhaps spending a little more time researching the subject matter will re-spark your flame. Dive deeper into the history of your work of art's subject matter. Research how other artists are portraying this theme, idea, subject, or concept. Perhaps even go back to the drawing board by taking a look at the primary sketches and notes you took when starting your creative project. Fully immerse yourself in every aspect of your project. 

7. Take a Social Media Break 
I'm sure you've heard this one several times before, but that's for good reason! It's so easy to get swept up in a scrolling trance, next thing you know it you've wasted hours on your phone. Sometimes quitting social media cold turkey seems like too much of a leap; instead, try limiting yourself to 1 hour a day, you could split this up among two 30-minute intervals, or three 20-minute intervals. If you're interested in learning how much time you spend a day on your phone, turn on the "Screen Time" setting on your smartphone—this will reveal exactly how much time you spend on each app. At the very least, try turning off your phone (or its sound) during your creative hours. 

8. Connect with Other Artists 
Join, or create, a collective of artists in your area or in your discipline. Create a group chat, email chain, or monthly zoom date where you collectively discuss what you're working on and provide each other with constructive feedback. Receiving and giving critiques will provide new perspectives, which can only help you to grow as an artist. If you're not ready to commit to joining or starting an artist's group, consider reaching out to a creative friend to see if they would be interested in exchanging feedback from time to time.  

We hope you find these creative life hacks helpful for keeping your spark lit. Let us know in the comments of this article what helps keep you creative.

Are you feeling inspired after reading this blog? Is that the sound of a spark ablaze that I hear? Make sure to shop suggested set below for your next creation.