You are an art superstar! And, at Arteza we want to do everything we can to make your artwork or craft projects be everything you want them to be. That's why we're always on the hunt for new products and new techniques for you to try. We also know that stepping out of your comfort zone and experimenting with something new is a great way to get the wheels of your imagination turning and add some fun to your regular art practice. That's what this article is all about—the latest and greatest products in our inventory.
We think you'll see a whole new light with these five Arteza products. We don't call this lineup of superstar art tools our Arteza Stella products for nothing. "Stella" is the Latin word for "star" and these products have earned the term by proving over and over again to be our bestsellers. If you don't believe us, hear what our customers are saying about them.
Get Brilliant Results with These 5 Proven Winners
We've taken the guesswork out of what art supplies to choose. Whatever your next project, you can't go wrong with these quality and affordable products. As you'll hear from these verified buyers, these supplies are proven winners.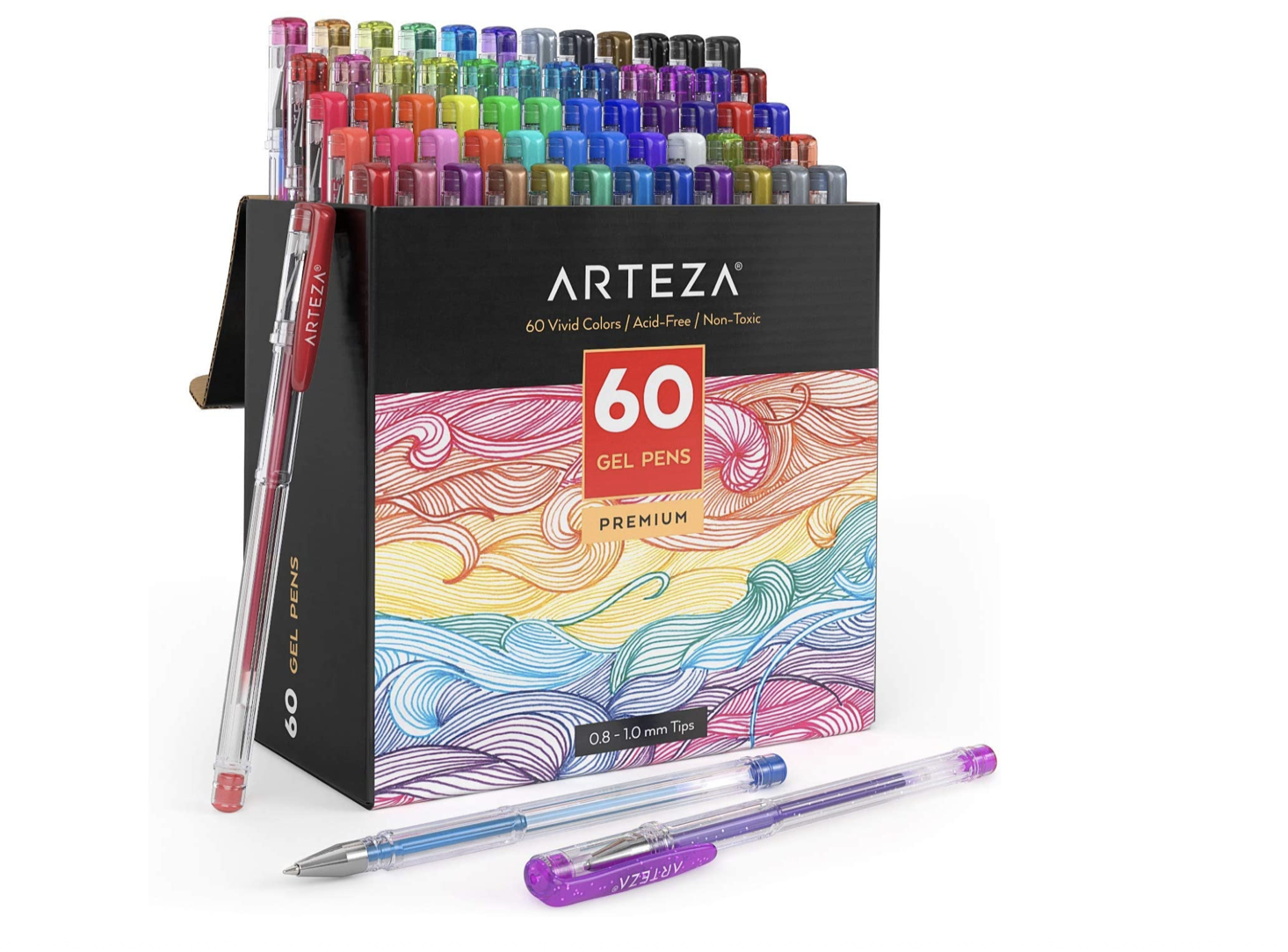 If you've never used gel pens, you're in for a real treat. Gel ink pens are more vibrant than ballpoints and more precise than markers. They're smooth-flowing pens, which make them a great choice for writing, doodling, drawing and coloring. With this set of 60 long-lasting pens, you get a full array of brilliant colors including 17 glitter, 11 metallic, 9 pastel, 4 glitter-neon, 6 rainbow, 10 neon and 3 classic colors.
Gel pens rock! Smooth coverage, good flow. I love all the different colors. -Tracy P.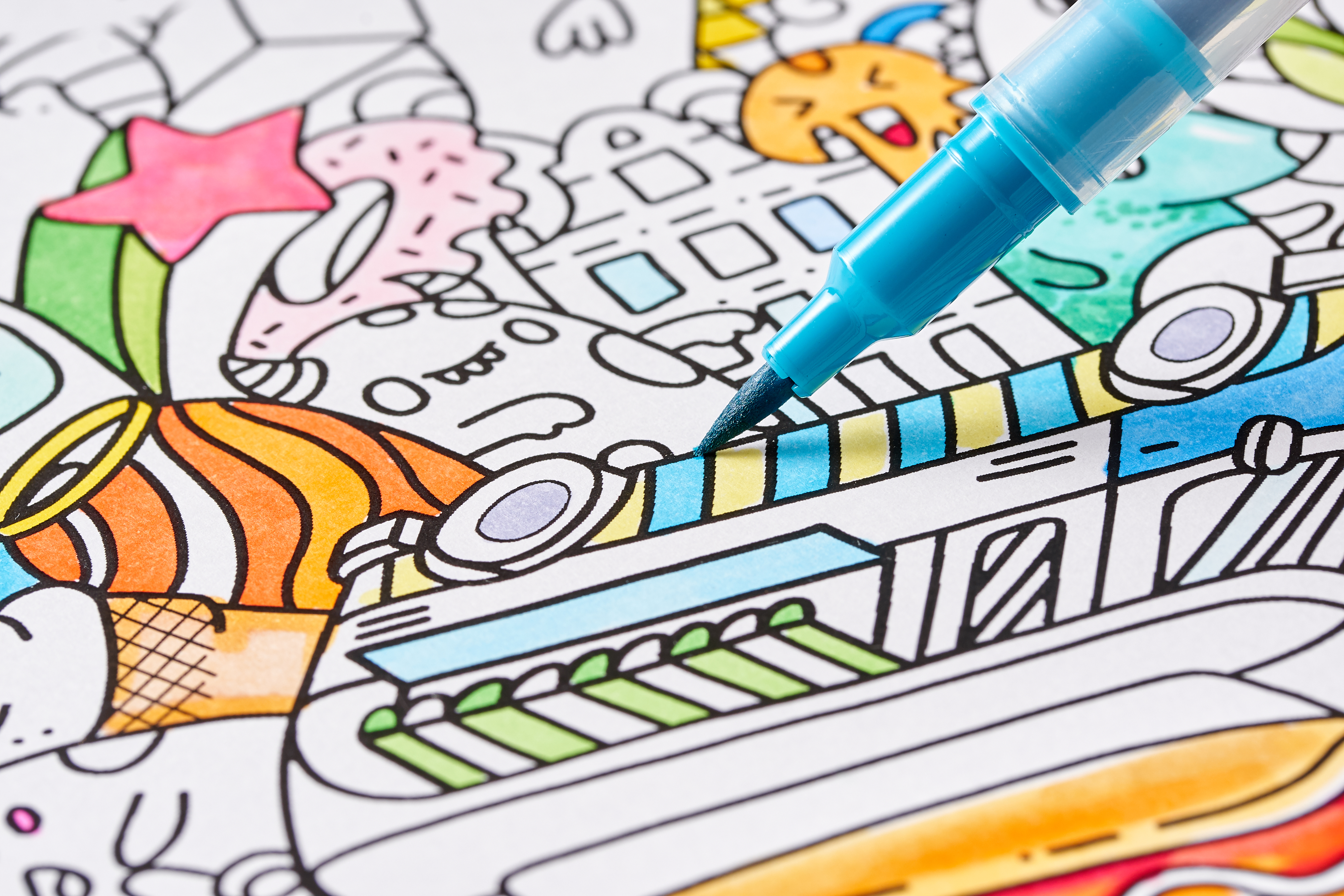 Double the pleasure with these dual tip TwiMarkers. On one end you get a .4mm fine tip for adding fine lines and small details to your work. Flip it around and you have a broader brush tip for creating thicker lines or a faster way to fill large areas. Plus, you're going to love having 100 colors at your fingertips. These lightweight and durable markers are great for calligraphy, hand-lettering, doodling, drawing, coloring, note-taking and for taking with you on the go.
Great set! Great for fine details and for creating a smooth transition of colors. -Kara I.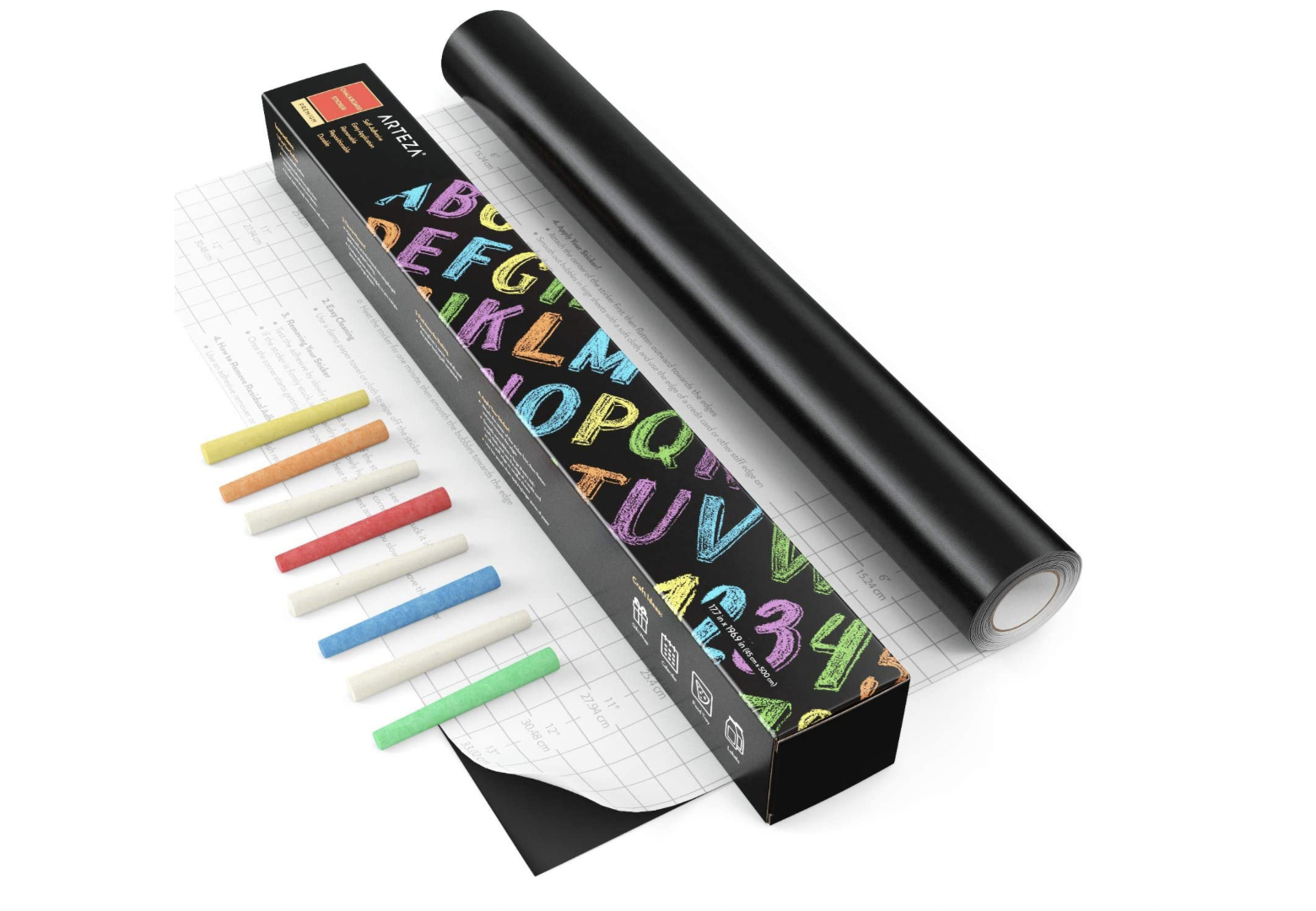 Chalkboards are a handy way to keep up with appointments, ideas and lists, but painting a wall with chalkboard paint or hanging a chalkboard can be difficult or inconvenient. Here's a better way to have the best of both worlds—a chalkboard wall sticker. This 16' repositionable sticker adheres to any wall, whether it's in your kitchen, office, classroom, playroom, or bedroom. It can be cut to fit any space and once you don't need it anymore, it's easily removed without damage to the wall.
I use it to write myself bright reminders for each of my classes course projects, so I know what I've got coming up, what my deadlines are, and I can't miss 'em! I love this stuff! -Kristie P.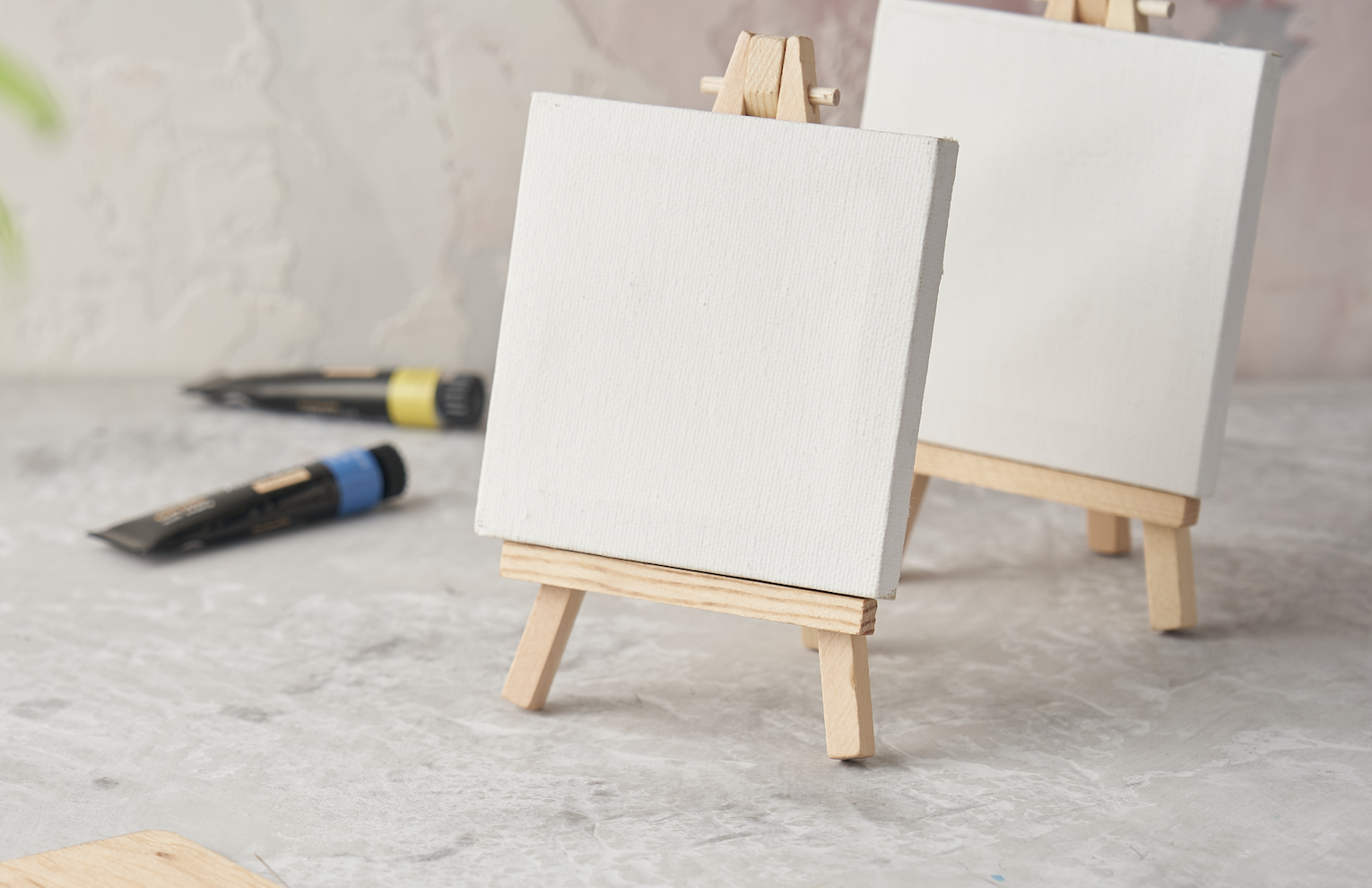 Looking for artful place cards for your next dinner or reception? Ready to create small items perfect for selling at the next craft fair? Look no further. These 4"x4" mini stretched canvases with easels are the perfect thing. You get 14 pre-primed cotton canvases with sturdy pine easels in this pack, making it a great artistic and economic choice. These little canvases look just like the larger ones and can be used for oil, acrylic, markers, or mixed media.
I love these cute little canvases. Perfect for gifts or a series of little paintings. The easels are a cute touch as well! -Jade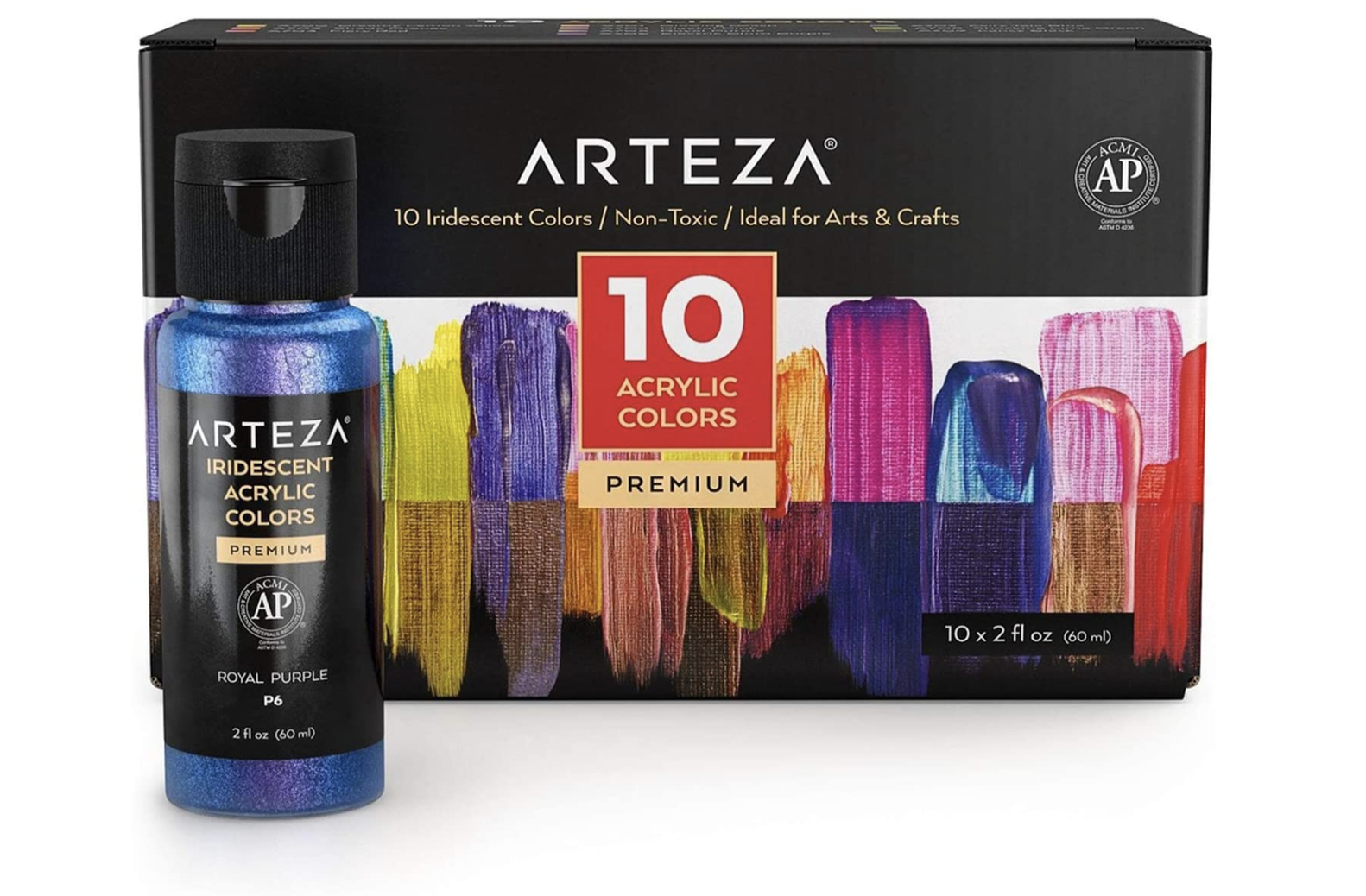 Bring on the shine with iridescent paint. This multi-purpose paint is suitable for arts and crafts projects on canvas, paper, wood, rocks, terra cotta, and fabric. You get 10 lustrous colors in this set that are sure to give your paintings and crafts a luminescent look while producing a shimmery effect that reflects light in an eye-catching way. Watch how this paint transforms right before your eyes as it dries and the shimmering pigments become luminous.
Sooooo shimmery!!! Love this paint. Flows well for acrylic pouring and looks fantastic when dried. -Wendy S.
Now, that you've seen these stellar products, it's time to let your light shine. Choose one or all of these art tools and see what incredible things you can create. We'd love to hear from you, so please leave your comments in the section below.
Are you feeling inspired after reading this blog? Are you ready to create something extraordinary? Make sure to shop set below for your creation.