Mother's Day is a special time to honor the person who raised us. And if we have little ones ourselves, we may be the ones being honored. What better way to enjoy the day than to experience beautiful art that celebrates this lifelong bond? For centuries, mothers and their children have been featured in many, many works of art. These five paintings are no exception. They depict motherhood in its many facets, and shows us that the transformational power of a mother's love can be translated on canvas in many unique, beautiful styles. Share these pieces with your mom as part of this lovely day.
This oil on canvas by Polish artist Eugenie Baizerman shows the delicate moments between mother and child. The soft yellows, pinks, and light blues in the artist's careful, beautiful brushstrokes adds to the gentle appeal of this work. Baizerman herself was inspired to depict fruit, flowers and childhood memories of women bathing in the Black Sea as the subjects of her paintings. Other inspirations included the garment factories where she worked. The National Gallery in London offers some additional insights into her life and work by saying, "Toward the end of her life, she created landscape paintings of the deserts and mountains of Arizona. In her canvases, the riotous colours create a constant tension between surface and depth, between foreground figures and the background. Recognizable forms such as nudes and still-life objects seem to occupy the same plane as the decorative background created by stippled brushstrokes. The artist often compared painting to music. The dynamic effects of her technique present sensations of colour and tone in movement."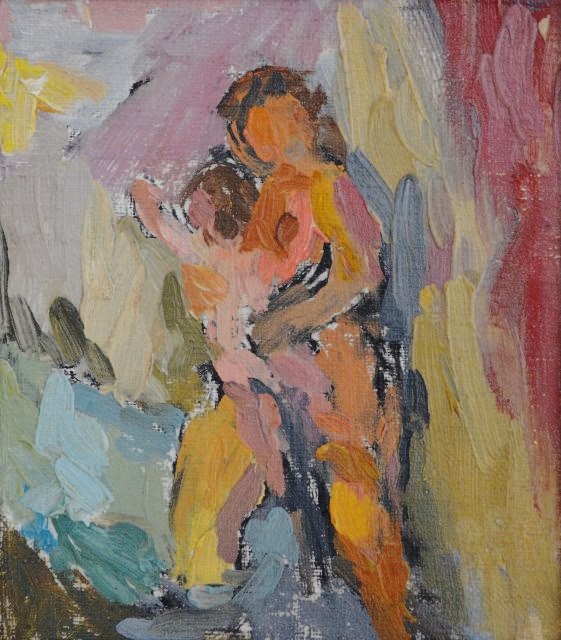 Eugenie Baizerman - Mother and Child, Wikimedia Commons
This lush, detailed portrait of an unknown mother and child will have you wanting to do dressed-up portraits with the mom or little one in your life. The glorious, intricate collars adorn their burnt orange gowns perfectly. Their finery is etched in gold and silver patterns. Mother and daughter each have their hands resting in the same position, which a viewer can take to mean familiarity and connection. The painter, Paul van Somer I, was of Flemish descent and came to England to paint during the time of King James I of England. He became one of the most sought-after painters in the royal court.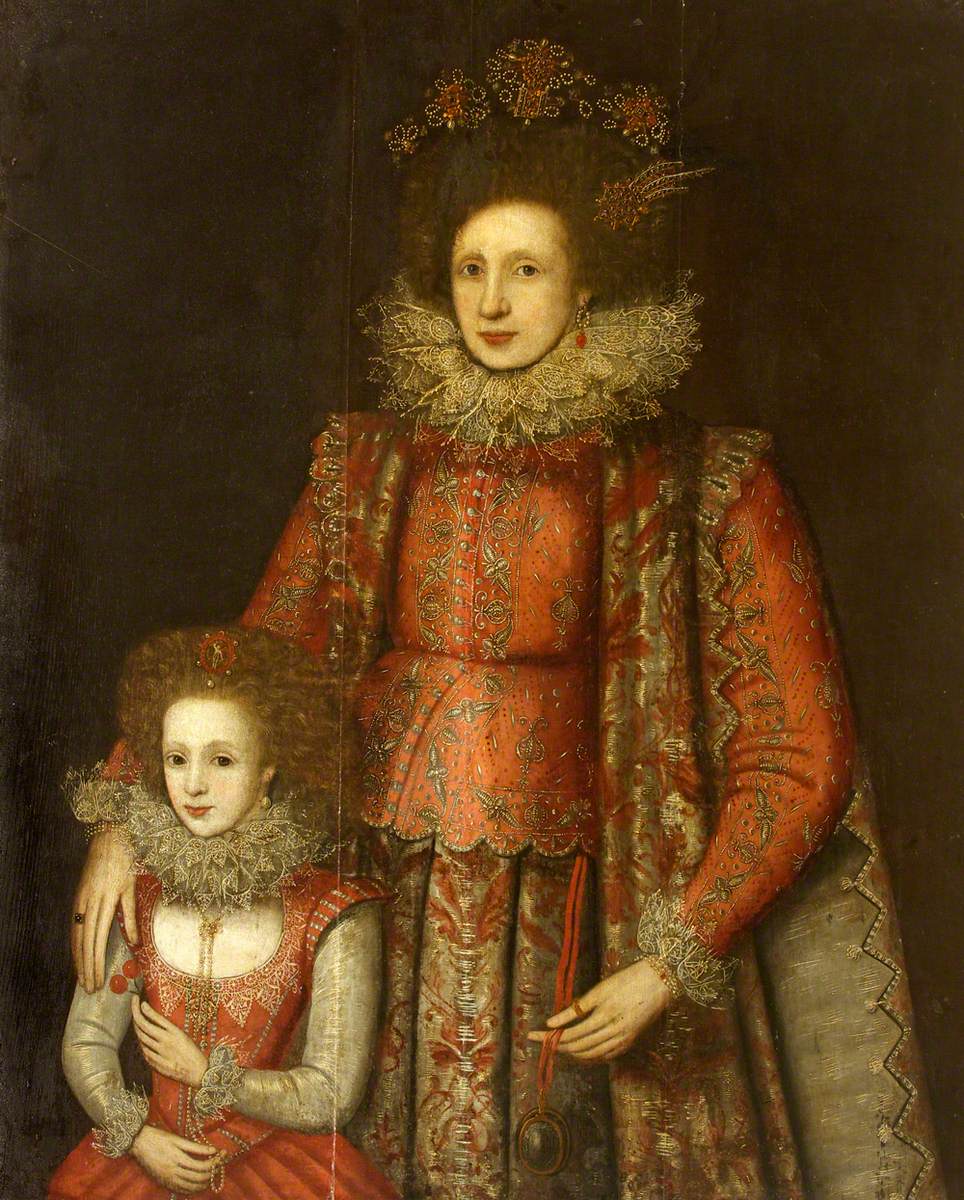 Paulus van Somer I (1576-1621) (style of) - An Unknown Mother and Child
This painting shows the love of a mother and a special child who would become queen as an adult. Queen Victoria ruled over the United Kingdom of Great Britain and Ireland, thereby creating the Victorian Era, but in this portrait, she's still an adorable child. In addition, she and her mother would share some similarities: Victoria was raised by a single mother, and she herself would also go on to do the same. "History Channel" explains this in more detail: "Victoria was the only child of Edward, duke of Kent, the fourth son of King George III. Her father died of pneumonia in 1820, when Victoria was less than a year old, and she was raised primarily at Kensington Palace, where she lived with her mother, the German-born Victoria Saxe-Saalfield-Coburg, duchess of Kent. Third in line for the throne (after the duke of York, who died in 1827, and the duke of Clarence, third son of George III, who would become William IV), the future queen became estranged from her mother, who was driven by the influence of her advisor Sir John Conroy to isolate the young Victoria from her contemporaries as well as her father's family. Instead, Victoria relied on the counsel of her beloved uncle Leopold, as well as her governess Louise (afterward the Baroness) Lehzen, a native of Coburg. When she became queen and moved to Buckingham Palace, Victoria exiled her mother to a distant set of apartments and fired Conroy. After Albert's untimely death from typhoid fever in 1861, Victoria descended into depression, and even after her recovery she would remain in mourning for the rest of her life."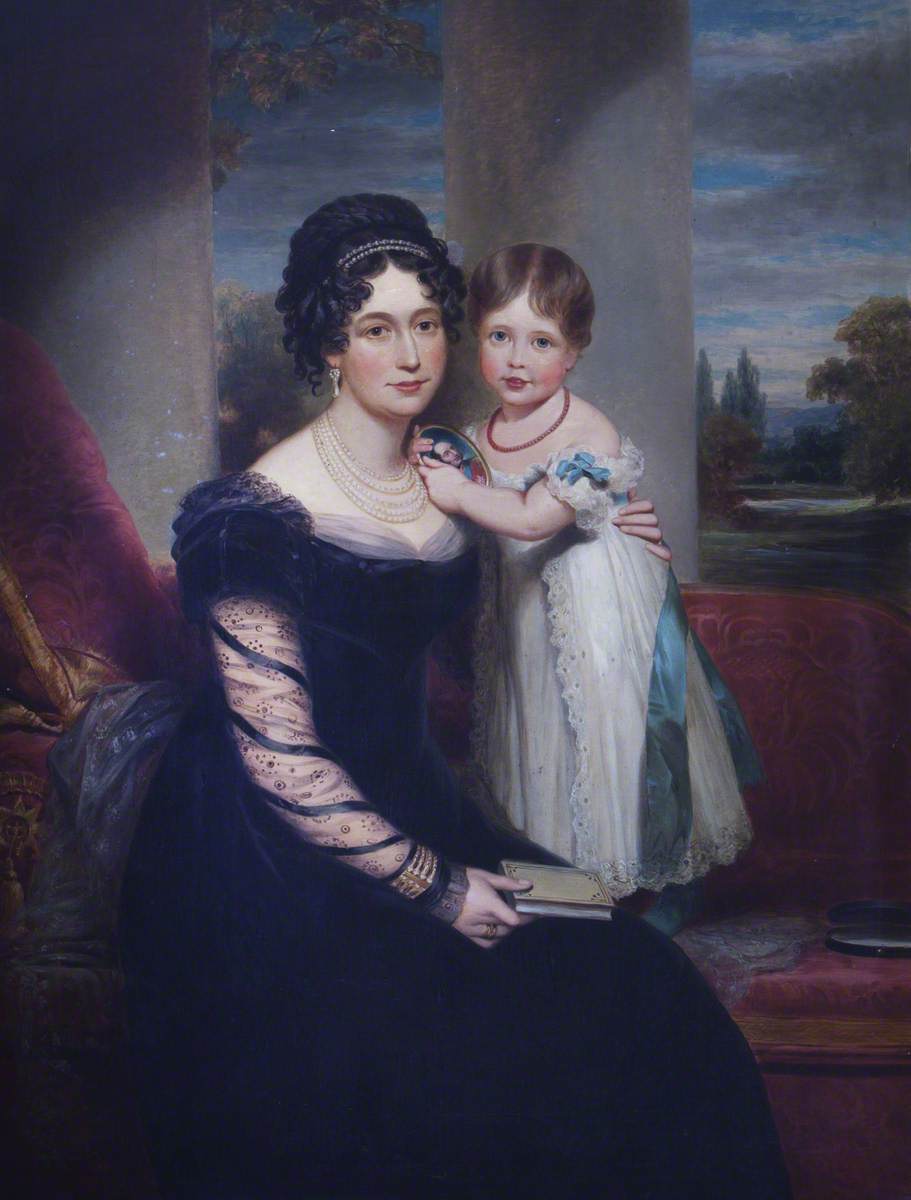 Queen Victoria (1819-1901) as a Child with her Mother Maria Louisa Victoria of Saxe-Coburg-Saalfield, Duchess of Kent (1786-1861), Wikimedia Commons
Kids aren't known for letting you sleep in, and impressionist artist Mary Cassatt deftly shows this in "Breakfast in Bed." Cassatt brought a feminist viewpoint to her work, especially since during this time, women as artists were dismissed in salons and exhibitions. Through her work, including this painting of mother and child, she wanted to show the deeper meaning behind women's lives, which included child rearing. She wanted to bring this subject matter to the forefront of her work.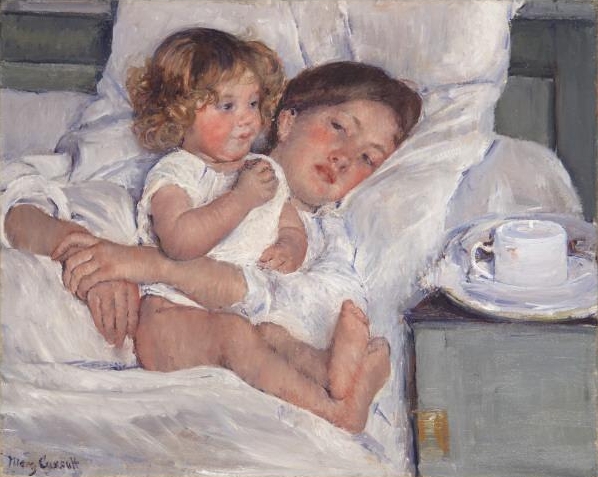 Mary Cassatt - Breakfast in Bed - Huntington Library, Wikimedia Commons
This stark, oil painting on wood is sure to get your attention. As described in the book "Egon Schiele: The Leopold Collection," "the painting's composition, resembles that of an icon, but here there is none of the hieratic solemnity of such works. Two faces and two hands stand out against a dark, highly agitated background. The child seems to be staring out with horror at a hostile world, one to which the mother has resigned herself. Her eyes and mouth are closed, her cheeks sunken. The two heads are pressed against each other and connected by a common white collar. Their bodies are as though hidden in shadow, the child's only suggested by the way the mother's hand has been placed protectively around its right shoulder."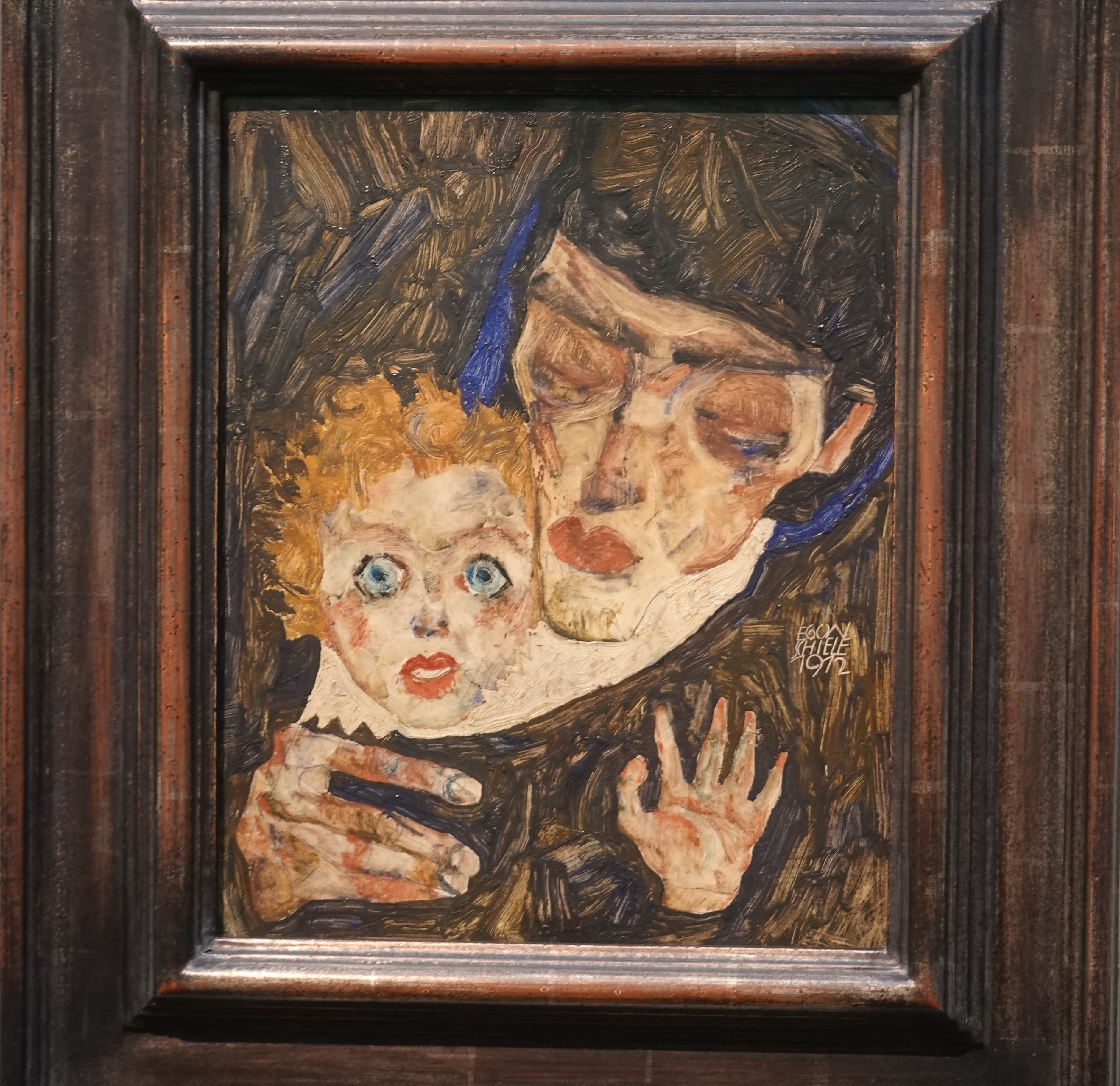 Egon Schiele, Mother and Child, 1912; Leopold Museum, Wikimedia Commons
However you spend Mother's Day, hopefully find inspiration and beauty in each of these works of art. Who knows, maybe you'll create your own portraits too.  If you're in need of supplies to create art, shop the set below, and surprise your mother, or the important maternal figure in your life, with your creativity!