Arteza's EverBlend art markers have been one of our most popular and bestselling products for years. For many artists, graphic designers, illustrators and cartoonists, EverBlend markers are one of those products that always appears on their must-have list of art supplies. But, just when you thought EverBlend markers couldn't get any better, they did.
At Arteza, our goal is always to inspire you to create and give you the tools to take your art as far as it can go. That's why we've added a new line of EverBlend art markers that includes a Japanese brush pen nib. This will allow you to not only get those precise lines for drawing but to also achieve painterly effects that brush strokes create. Don't worry—these art markers still have all the great features of EverBlend you love, we've just added and upgraded to make them better than ever.
We're so excited to bring you this incredible new art tool! Let's take a closer look.
All-In-One Art Marker & Brush Pen
With the new EverBlend Ultra Art Markers, we've upped your game. Each marker features two tips. On one end you get the same great-quality medium chisel tip that's on our popular EverBlend art markers. It allows you to make a range of line widths as well as interesting textures in your drawings and illustrations. What's new is that on the other end of the marker you get a rubber brush nib that will allow you to use the marker like a paintbrush. This nib is Japanese-made, the highest quality nib we could find. You're going to love how the ink flows through the brush when you use it for calligraphy, painting and creating soft gradients.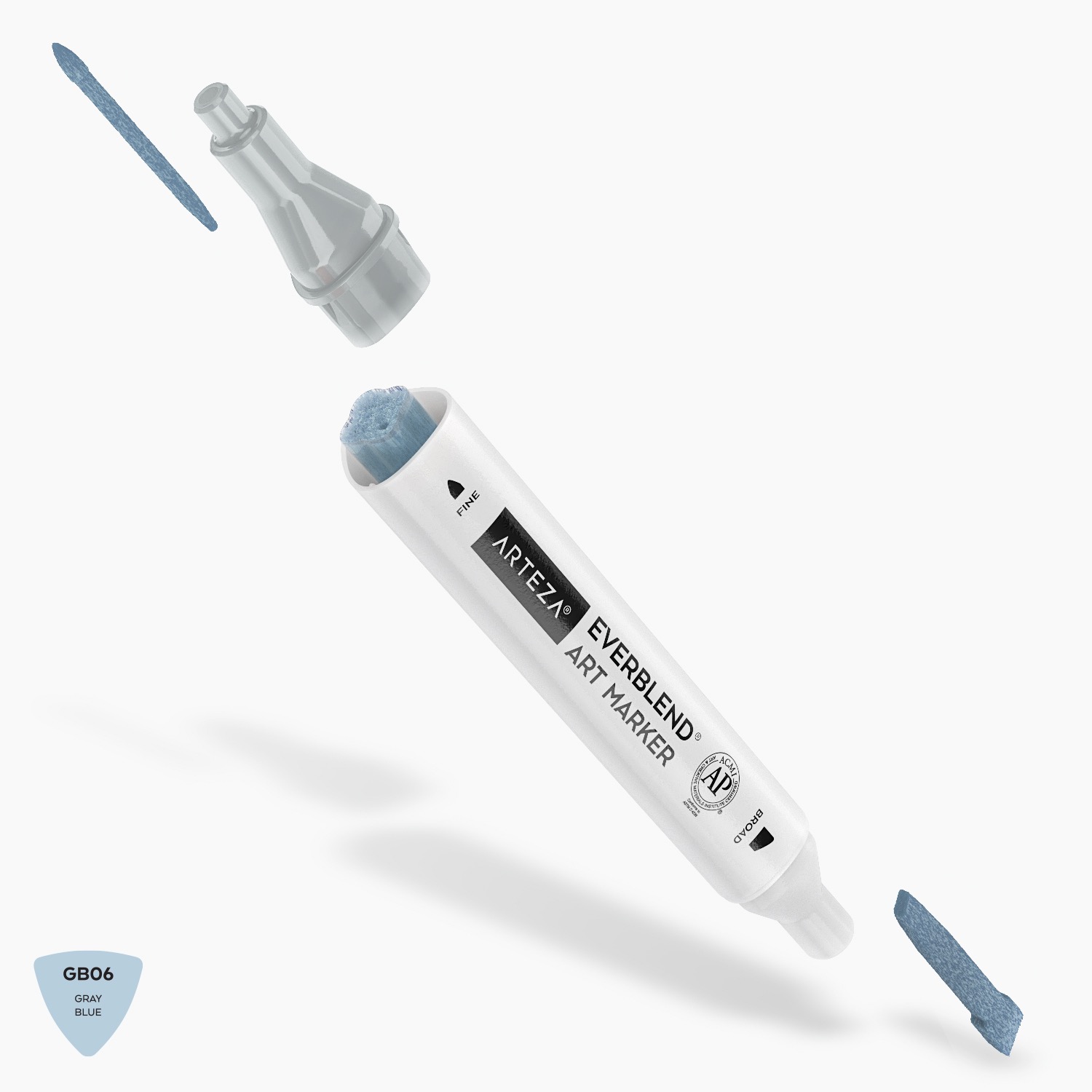 New Ultra Design
In addition to adding the brush nib, we've redesigned the barrel of these markers. The new rounded, triangular body and cone-sloped nib holder means that the marker fits comfortably in any size hand, left or right. To give you the best art markers possible, we've also upgraded to a higher quality alcohol-based ink. These alcohol-based markers blend effortlessly so you can create your smoothest color transitions as well as a variety of new shades.
Carefully Curated Colors
EverBlend Ultra Art Markers come in sets that our product designers have carefully curated using the principles of color theory to make sure you have a color palette that includes hues that complement each other and work in true harmony. As with our other alcohol-based markers, you can expect expert vibrancy whether you're using bold primary colors or soft pastel shades.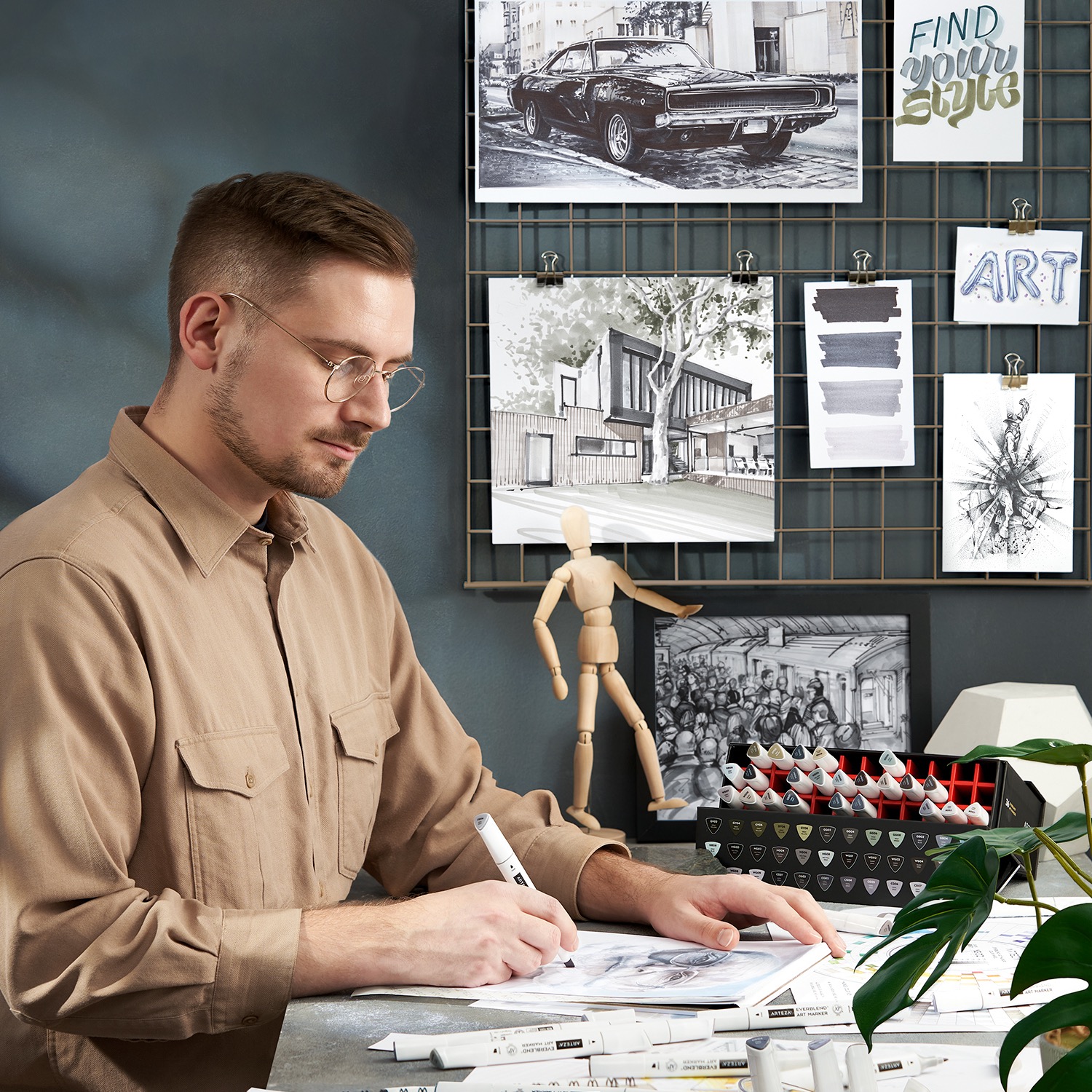 Magnetic Display Box
We make it easy to see your entire set at a glance by housing these markers in a magnetic display box. Being propped at an angle makes them easy to reach and ensures they stay put. This box is also designed to keep your markers together and protected, making it easy to tote to on-the-go sketching excursions.
Easy-To-Replace Nibs
Never fear wasting ink with nibs that wear out faster than you use them. Each set includes replacements for both the chisel tip and the brush nib in assorted sizes. It also comes with handy tweezers to make replacing your nibs quick and easy.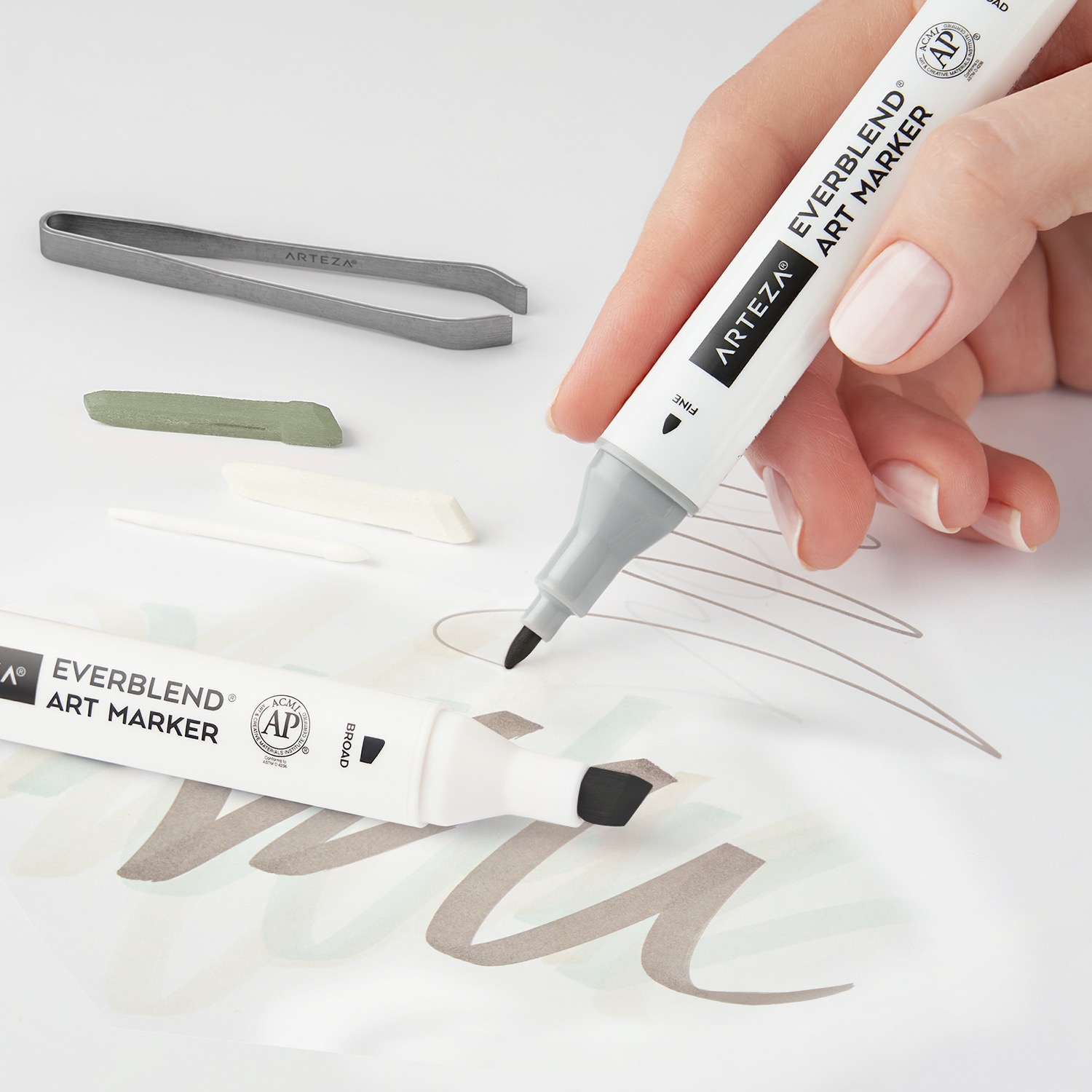 Now that you've seen what these revolutionary new EverBlend Ultra Art Markers have to offer, we know you'll want to give them a try. Whether you're a skilled professional or just a beginner, these markers are the perfect tool for trying new techniques, adding more interest to your current work, practicing newly learned skills, or just doodling for fun. We'd love to know what you think, so leave a comment below.
Are you feeling inspired and ready to create art? Shop the new EverBlend Ultra Marker as well as set below for your creation.