We know you've got the skill, now we're here to give you some of our best tools to take your creativity to new heights. These showstopper products will set you up for success and once you start using them, you'll never want to create without them. 
Make Show-Stopping Art with These Bestsellers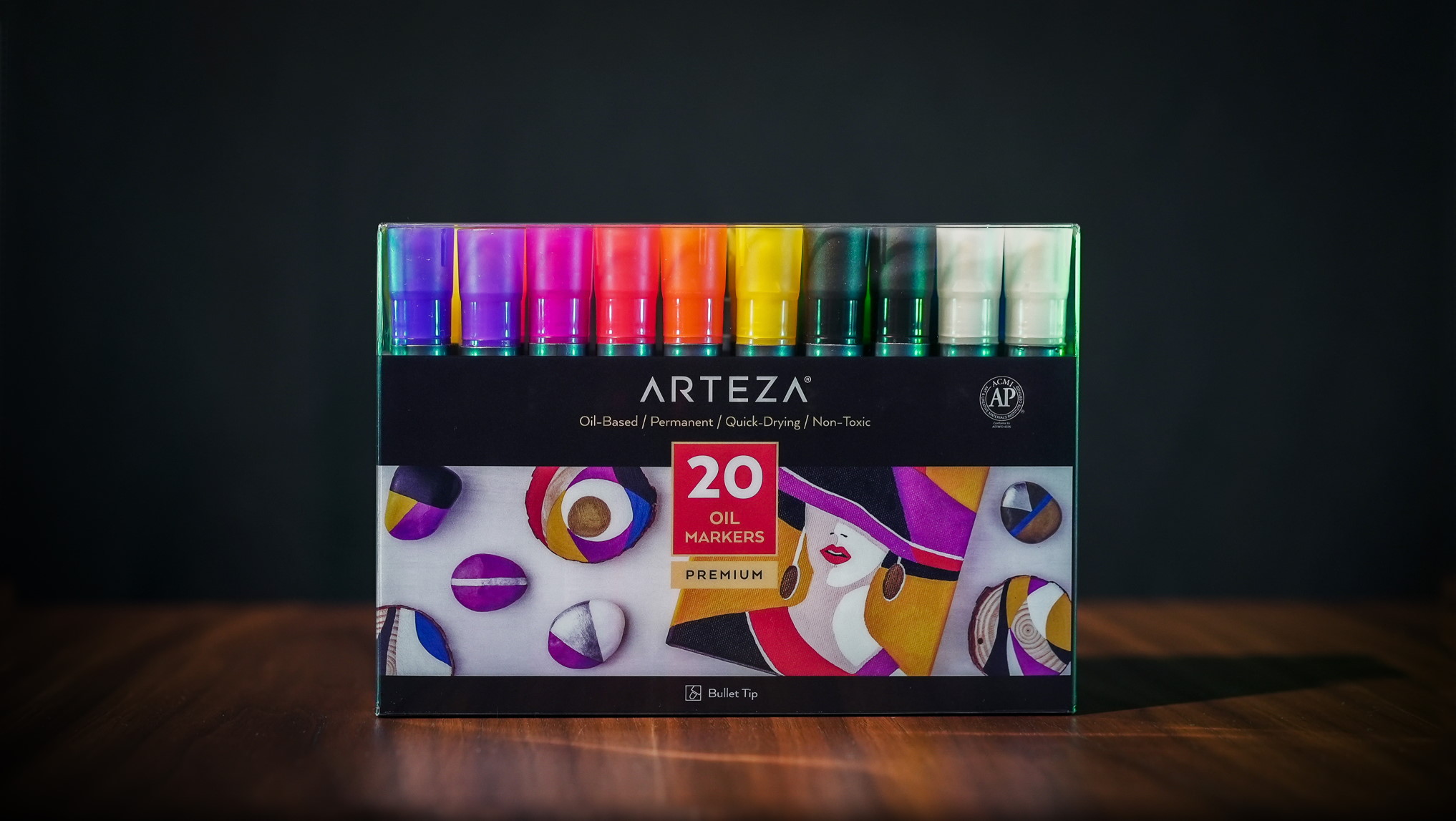 Put away the paintbrushes and create magnificent paintings with oil paint markers. That's right, these versatile markers are filled with an opaque oil-based ink that's perfect for layering and creating crisp designs. Plus, your designs dry quickly so you can work without worrying about smearing or smudging. They work on a wide variety of surfaces—glass, metal, leather, porcelain, and more. Eighteen unique colors plus white and black give you a total of 20 colors. Mix and match the colors to create fun designs or add details to your oil paintings.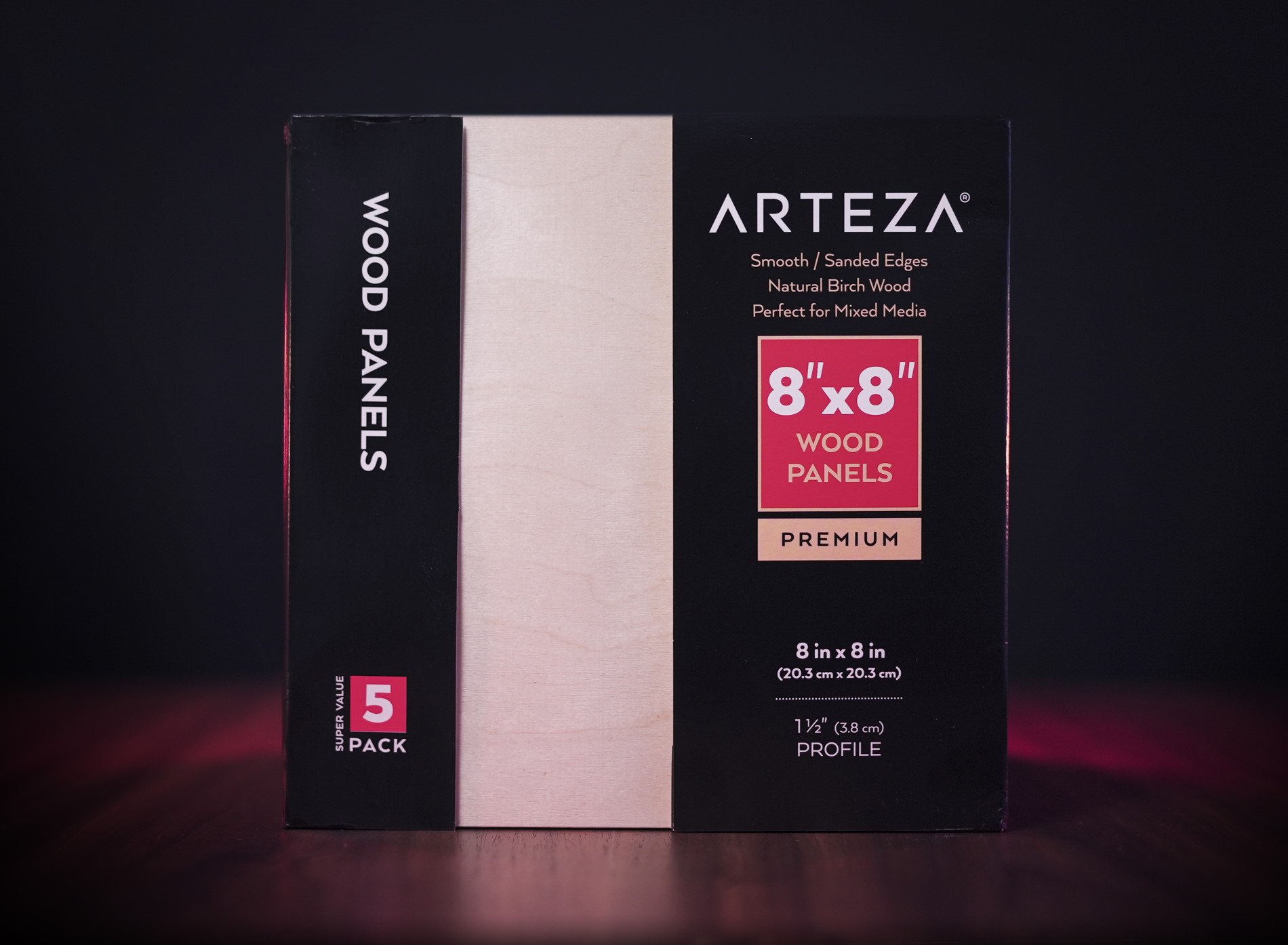 The latest trend in painting is using wood panels and, whether you're a fine artist or a crafter, you'll love the strong, smooth surface of these. Each 8"x8" panel has a 1½" profile and is uniform in size, allowing the creation of single pieces or a series to hang alone or together. The natural birchwood surface has sanded edges and is cradled in pine for a firm and sturdy board. They're light and easy to transport so you can work outside, at school, or in the studio.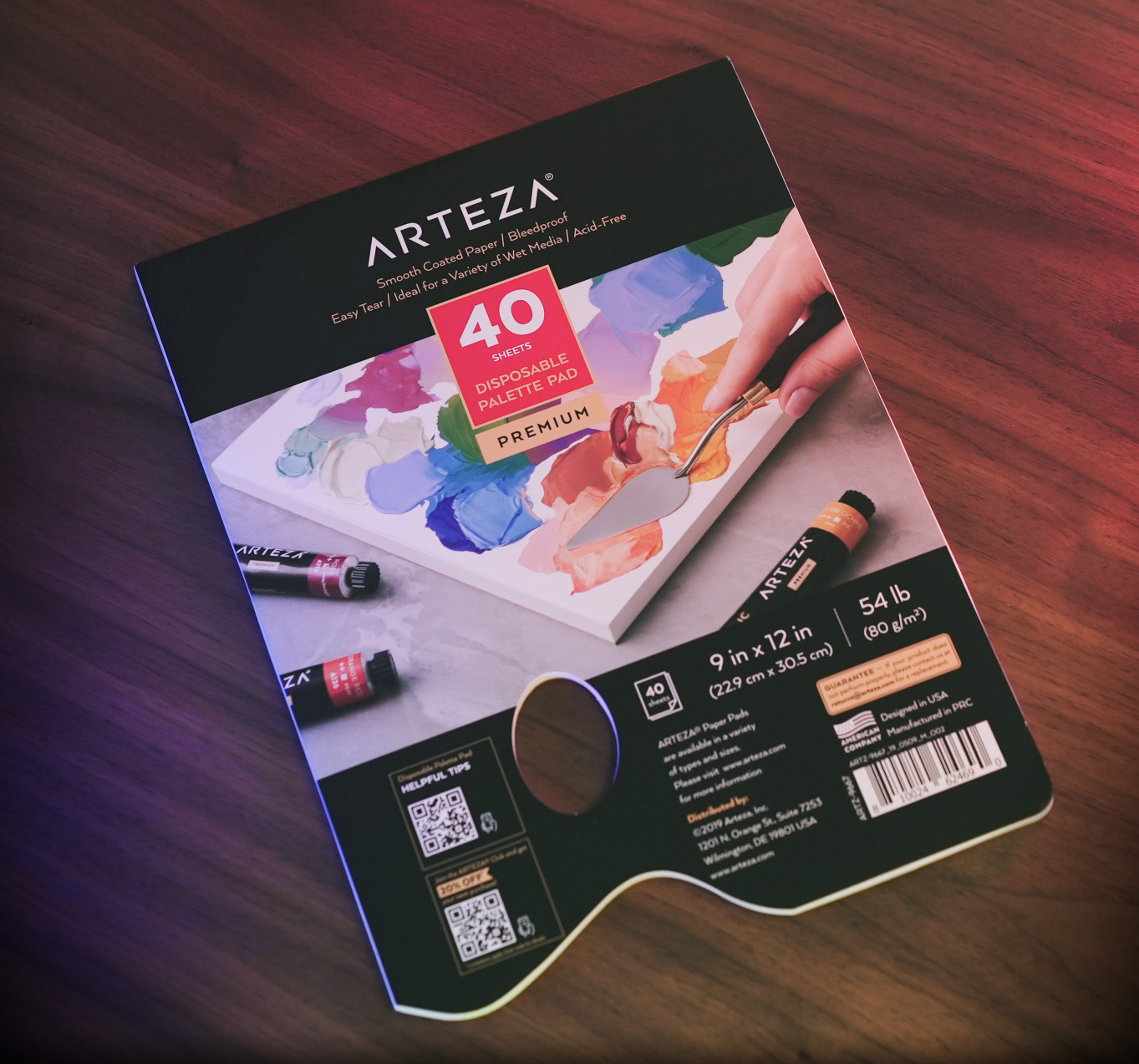 Why spend hours cleaning wooden or plastic palettes when you can have the convenience of simply throwing your palette away when your painting session is over? This glue-bound pad of 40 disposable palette sheets has a glossy surface that allows the paint to glide easily over the surface. It's lightweight and perfect for taking on-the-go for plein air painting or simply using in your studio. Clean-up is quick and mess-free with this disposable palette pad.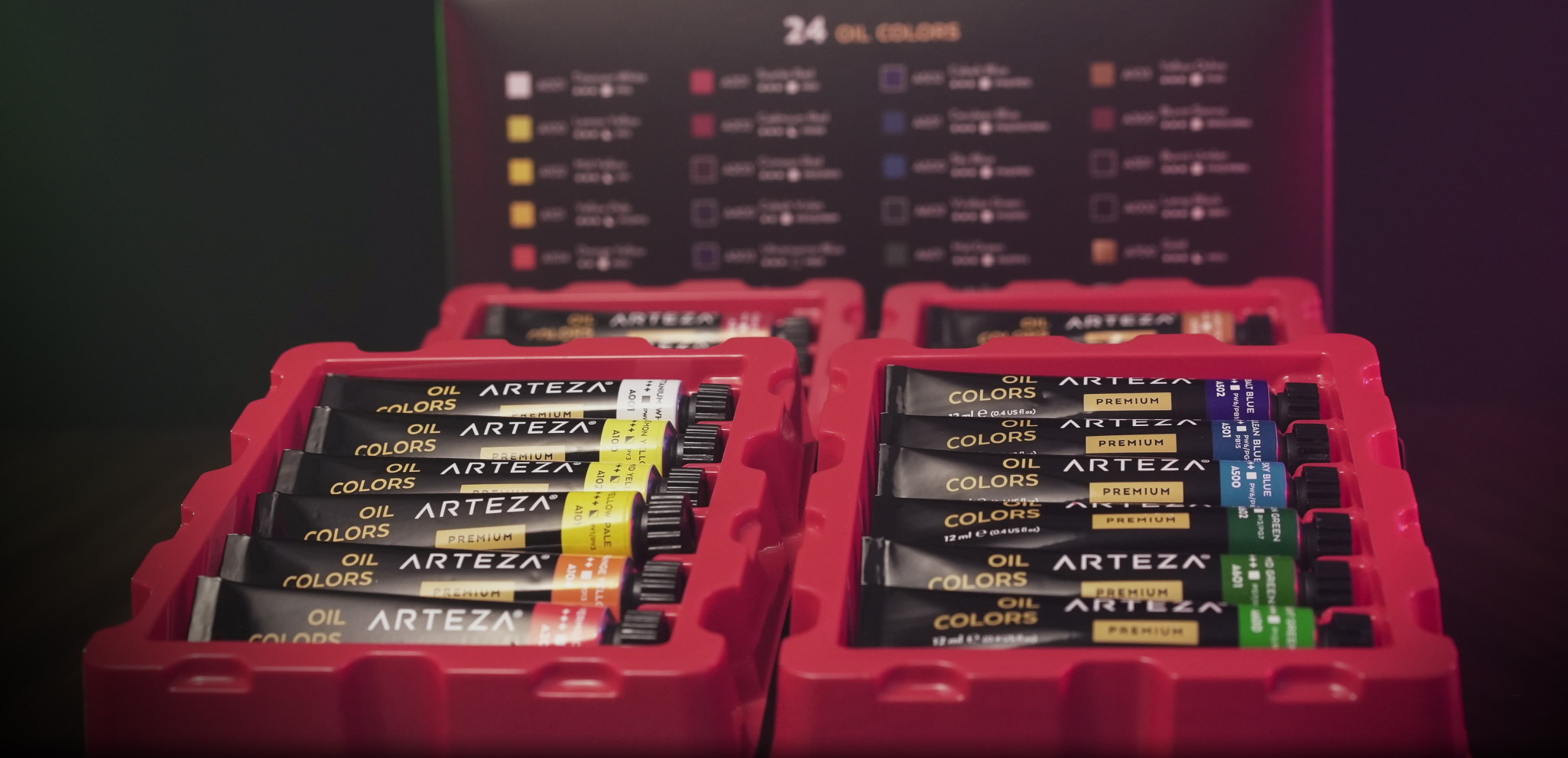 This set offers you the quality you deserve for a fraction of the price so you can create stunning paintings. The set has 24 premium oil paints in 12ml easy-to-squeeze tubes in captivating colors: titanium white, yellow pale, lemon yellow, mid yellow, yellow ochre, orange yellow, vermillion red, burnt sienna, scarlet red, cadmium red, crimson red, cobalt violet, sky blue, cerulean blue, ultramarine blue, prussian blue, cobalt blue, viridian green, light green, mid green, silver, gold, burnt umber, and lamp black. These highly-pigmented paints can be used straight from the tube or mixed to create hundreds of hues.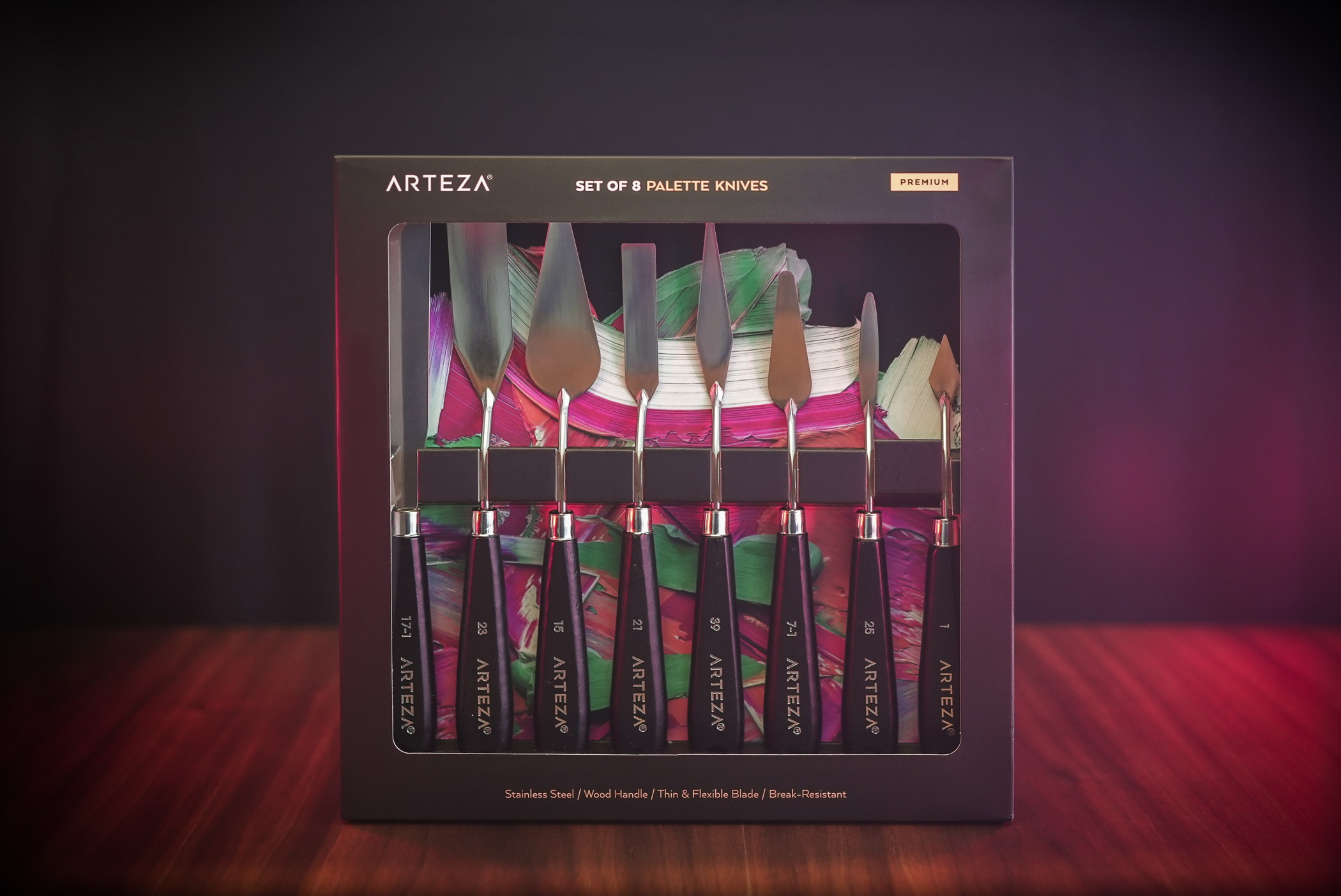 Palette knives are one of the artist's most versatile tools. Use them instead of a brush to mix your colors or to create textures and add depth. Our eight-pack of palette knives offers a selection of different sized and shaped knives, including #1, #7, #15, #17, #21, #23, #25, and #39. Use our premium palette knives with acrylic paint, tempera paint, gouache paint, oil paint, watercolors, dry pigments, ceramics and pottery. They're made of sturdy stainless steel and have wooden handles, making them easy to hold and use. 
Having the right tools makes creating your artwork easier and more fun! Whether you're in the studio, the classroom, at home, or outdoors, these five art supplies are sure to enhance your artmaking experience, so give them a try. We'd love to hear what you think, so please leave us a comment in the section below.