The Art deco movement saw the creation of some of the most distinctive pieces of thoroughly modern, 20th-century  art, and the most visible examples are buildings that feature art deco architecture. This movement took shape as the 1910s became the 1920s in Europe, and truly entered public consciousness at the 1925 International Exhibition of Modern Decorative and Industrial Arts, in Paris. Soon, its influence would spread to the United States.

Art deco work on interiors and exteriors generally emphasizes cleanliness, simplicity, and a streamlined look. Decorative details have a sharp-edged geometry in several shapes and patterns. Influence from ages past can be seen deftly woven into modernist contexts.
Here are some iconic examples of art deco architecture that will surely spark your creativity:

Empire State Building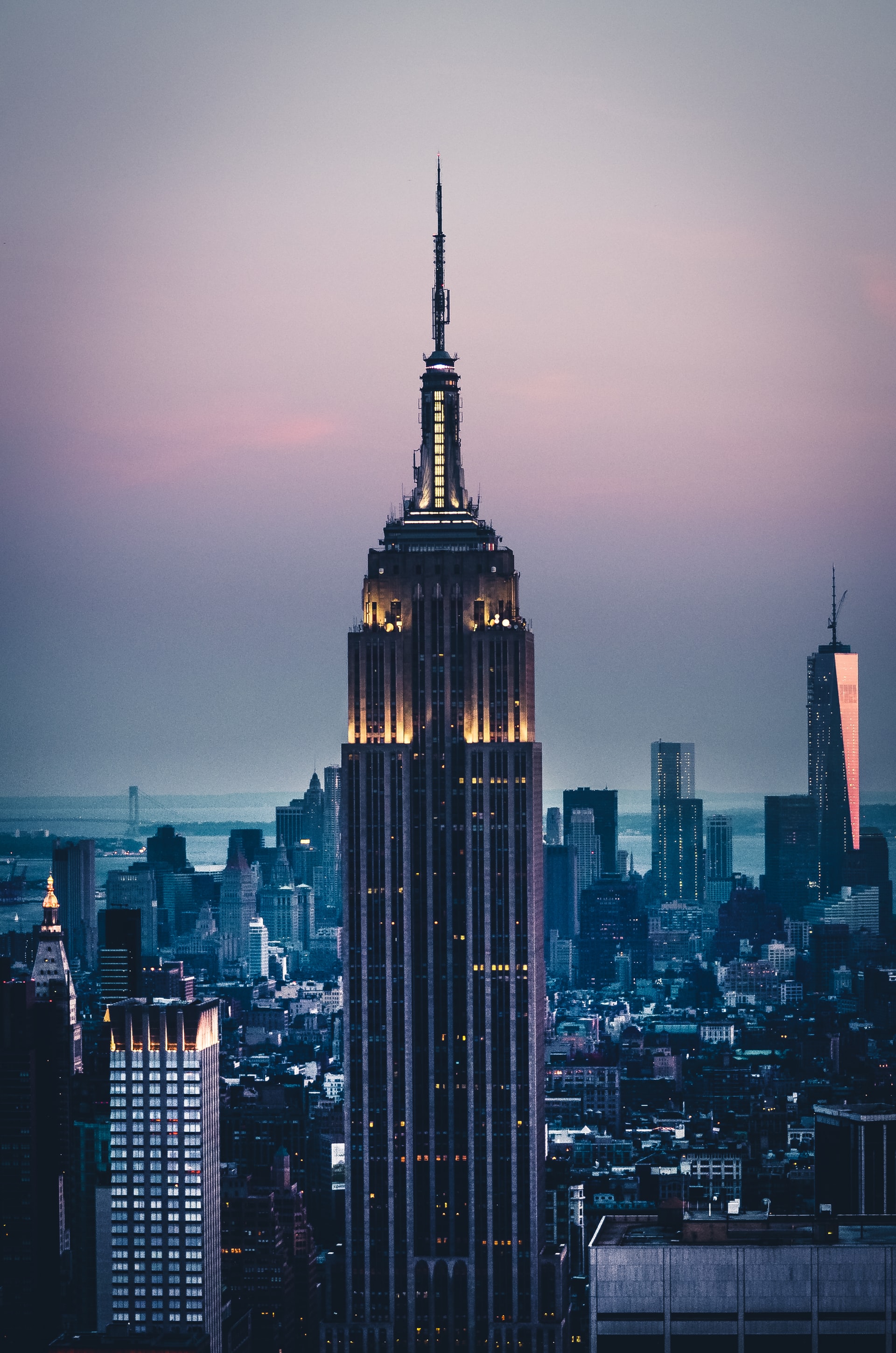 Unsplash
The Empire State Building in New York City opened in 1931, is an architectural wonder.  It stands 1,454 feet from ground level to the tip of its antenna, and is the world's first building to top 100 floors. The skyscraper has a steel structure, clad in Indiana limestone and granite. Its art deco architecture design is seen in the stepped recession of the profile, and in the framing of the 6,500 windows that create a vertical striping on the façade. Nighttime has the building lit up with ever-changing dazzling lights. 

If you're inspired to use the Empire State Building as your artistic subject, try using Sketch TwiMarkers, Dual Tipped - Set of 100. The dual tips allow you to depict the building's thin and thicker lines without changing markers, and the water-based ink makes blending a breeze. And the wide array of colors at hand means that if you're drawing the Empire State Building at night, you can pick any light color scheme you want.

Chrysler Building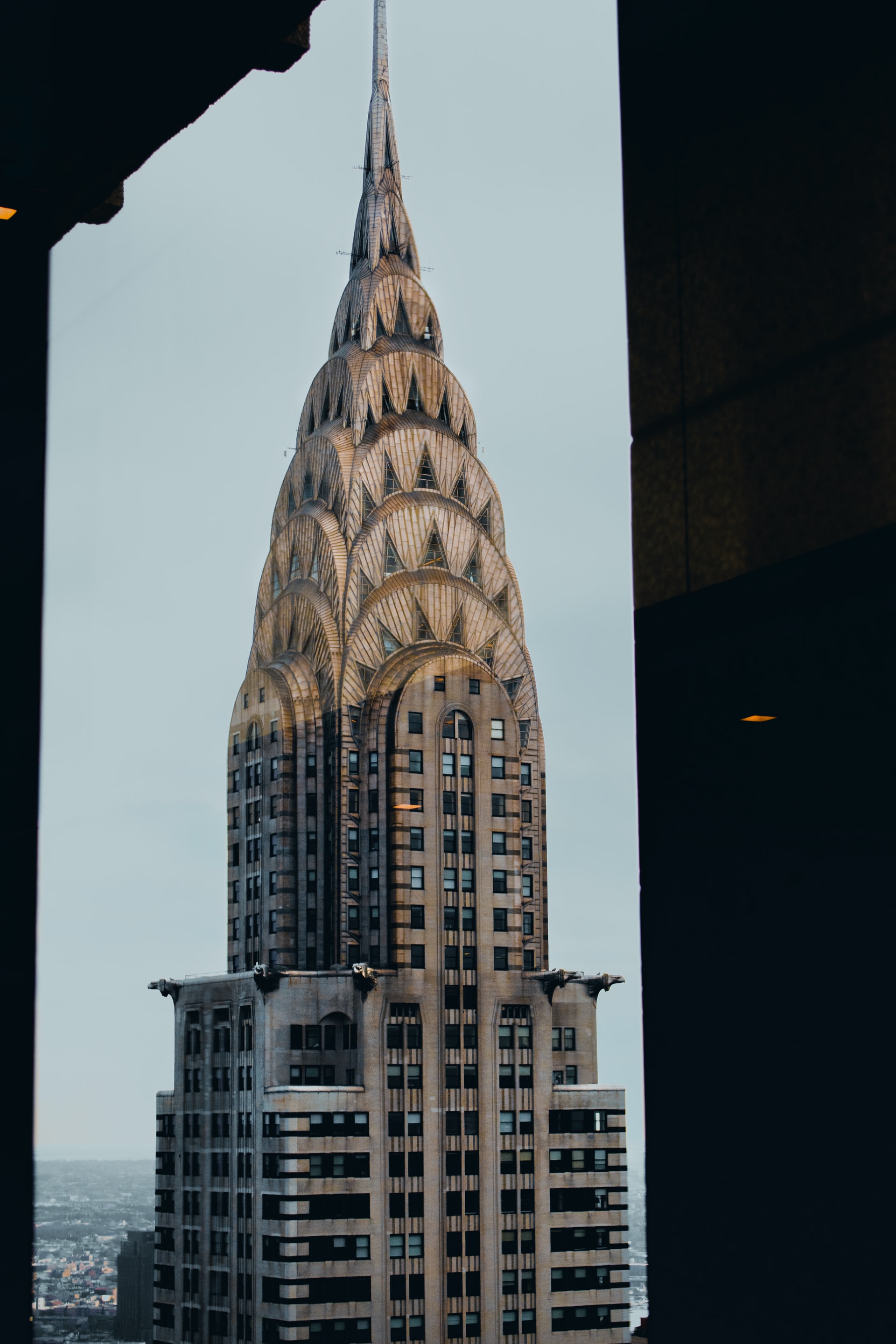 Unsplash

The Chrysler Building, completed in 1930, is another art deco vision in the New York City skyline. The thing that gets everyone's attention is its striking crown and spire. Made of stainless steel, these tapered crescent-shaped steps have a distinctive sunburst motif. But there are other intriguing and inspiring architectural elements. The building's white and dark gray bricks form a horizontal design that highlight the window rows. On its corners, there are a total of 50 metal ornaments. These take the form of Gothic cathedral-like gargoyles, 1929 Chrysler radiator caps, plus other automobile elements, and American eagles. 

EverBlend Ultra Art Markers, Architect Tones - Set of 36 are perfect for drawing the Chrysler building. The assortment of carefully curated architecture-oriented shades, which includes grays, blues, greens, mauves, browns, reds, and yellows are ideal for rendering the building's design elements. The swappable nibs allow for a wide range of line thicknesses, utilizing either a fine or chisel tip.

Griffith Observatory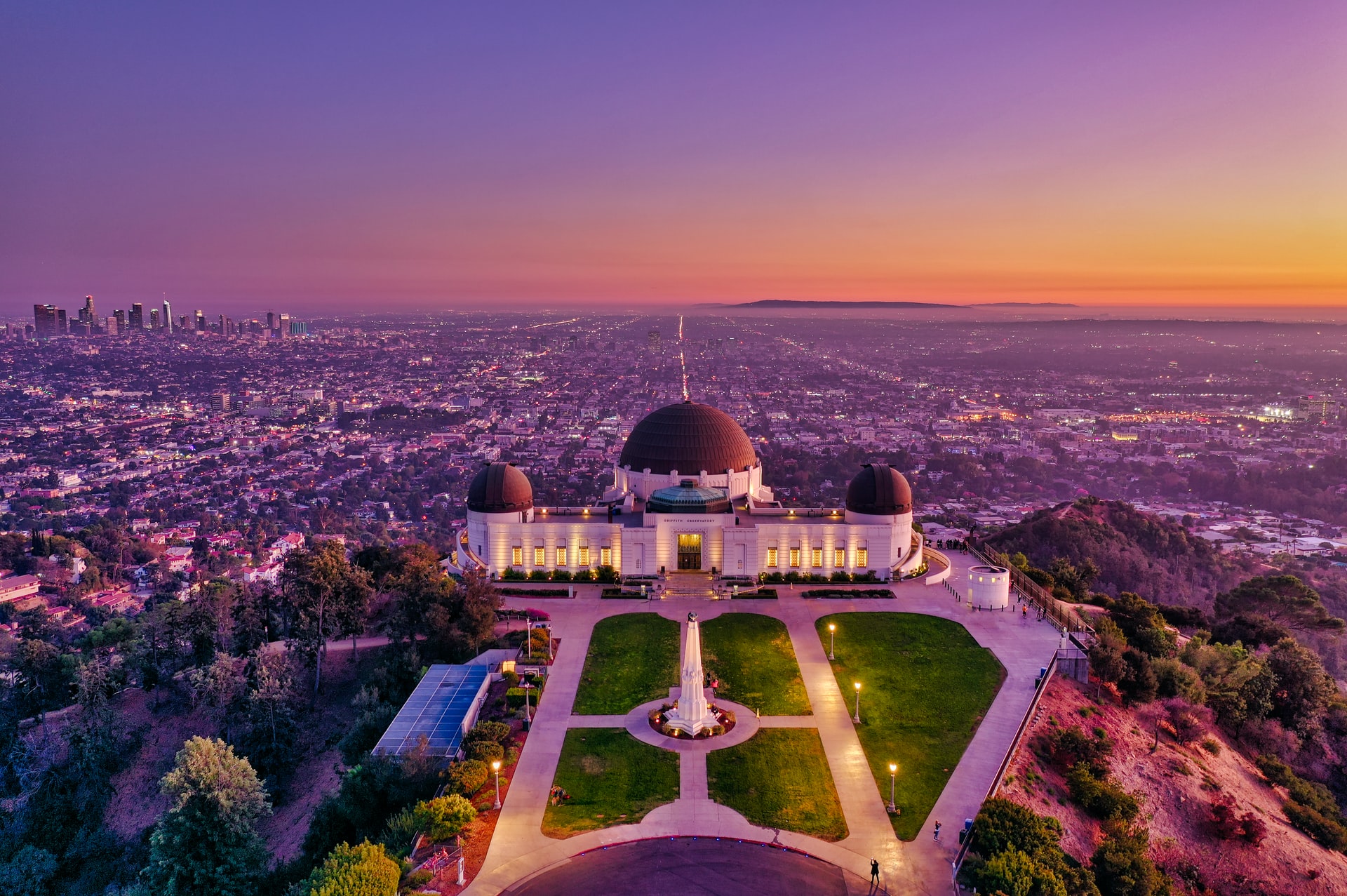 Unsplash
The Griffith Observatory crowns Mount Hollywood, a location where the vast panorama of Los Angeles and the Pacific Ocean is on full display. The world-class astronomy mecca, which opened in 1935, has allowed free public observations from the beginning. The original building is an art deco masterpiece, mixing in ancient old-world influences with modernity. The domes are copper panels, which have gained a green patina over the years. It has concrete walls, with a Greek key pattern decorative border cast right into the material. The massive bronze-and-glass entrance doors are covered in symbols related to astronomy, and windows sport decorative iron grilles.

To explore the bonanza of art deco detail in the Griffith Observatory, use Professional Watercolor Pencils - Set of 120. These versatile color pencils give you the choice to work wet or dry, just add water for instant watercolors! And they are great for blending, layering, and mixing hues. 

Eastern Columbia Building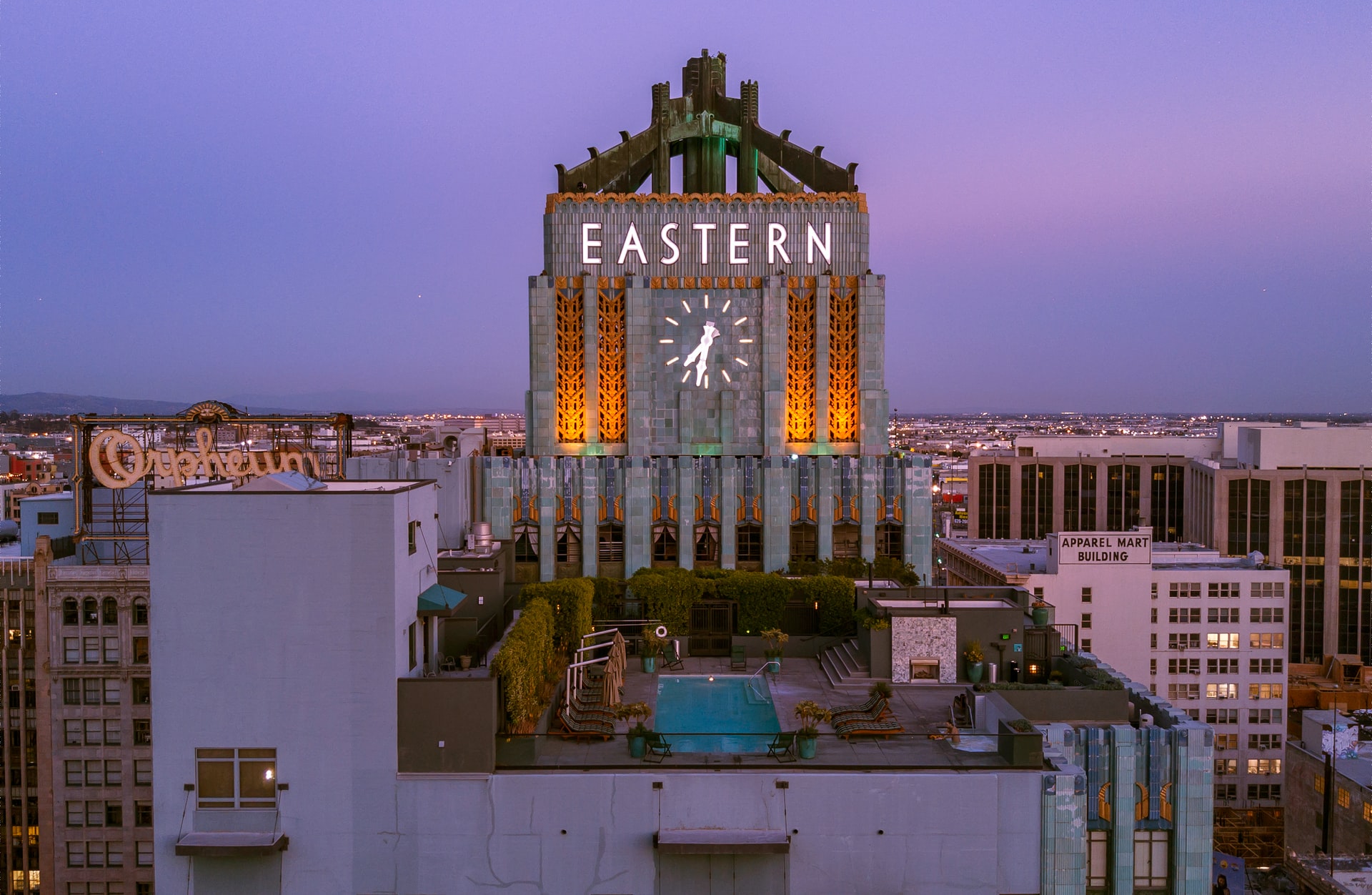 Unsplash

The Eastern Columbia Building is a 13-story art deco mainstay in downtown Los Angeles and was one of the area's largest buildings for decades. You can't miss the large, four-sided clock tower on the roof, with the name "Eastern" in neon, topped with a smokestack and four flying buttresses. It was originally a department store but is now apartments. Turquoise, blue, and gold-colored terra cotta is a major ornamentation material, and the recessed windows are a trademark art deco look. The design elements on the façade are quintessentially art deco, and include sunburst patterns, geometric shapes, zigzags, and chevrons, plus animal and plant forms. 

With Gouache Premium Artist Paint, 12ml Tubes - Set of 60, you can choose two different looks for your version of the Eastern Columbia Building. Without water, gouache has a bold, matte, opaque appearance, with water, semi-transparent washes and layers are possible.

McAlpin Hotel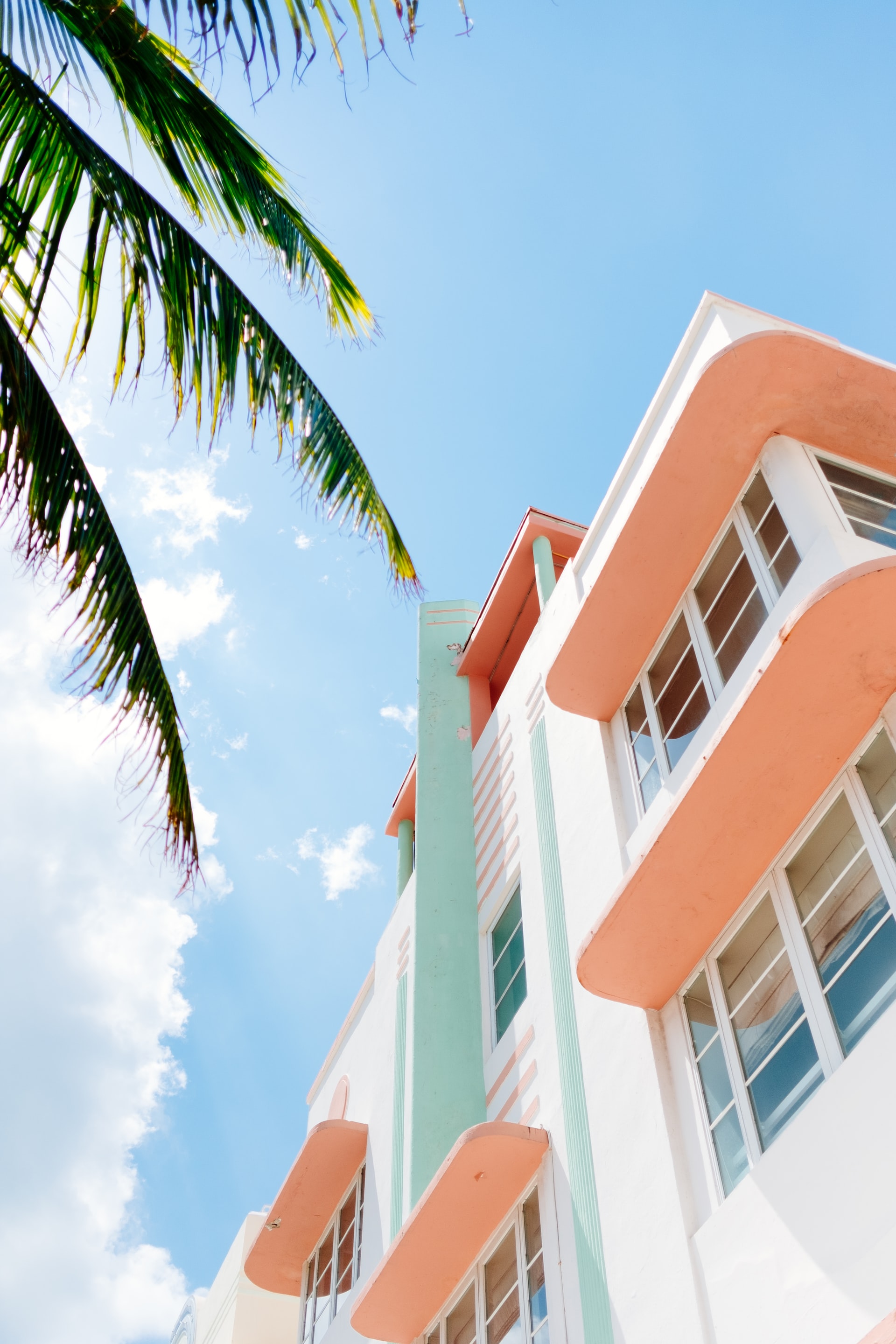 Unsplash

The McAlpin Hotel, built in 1940, is an art deco gem among more than 800 structures in that style in Miami's Art Deco Historic District. In the last few decades, a local movement helped rescue and restore numerous art deco locales that had fallen into disrepair—McAlpin included. The hotel's color palette embodies the area's chill tropical vibe, with pastel pink and turquoise hues. Playfully, its façade forms a face, created by perfectly symmetrical dividing line patterns and windows. Currently, the McAlpin is one of the most popular selfie spots in the district.

Professional Colored Pencils - Set of 120 will enable you to create a striking rendering of the McAlpin. These sturdy pencils have a smooth, wax-based core that eliminate harsh transition lines, allowing you to create smooth gradients, and realistic highlights and shadows. 

Grand Rex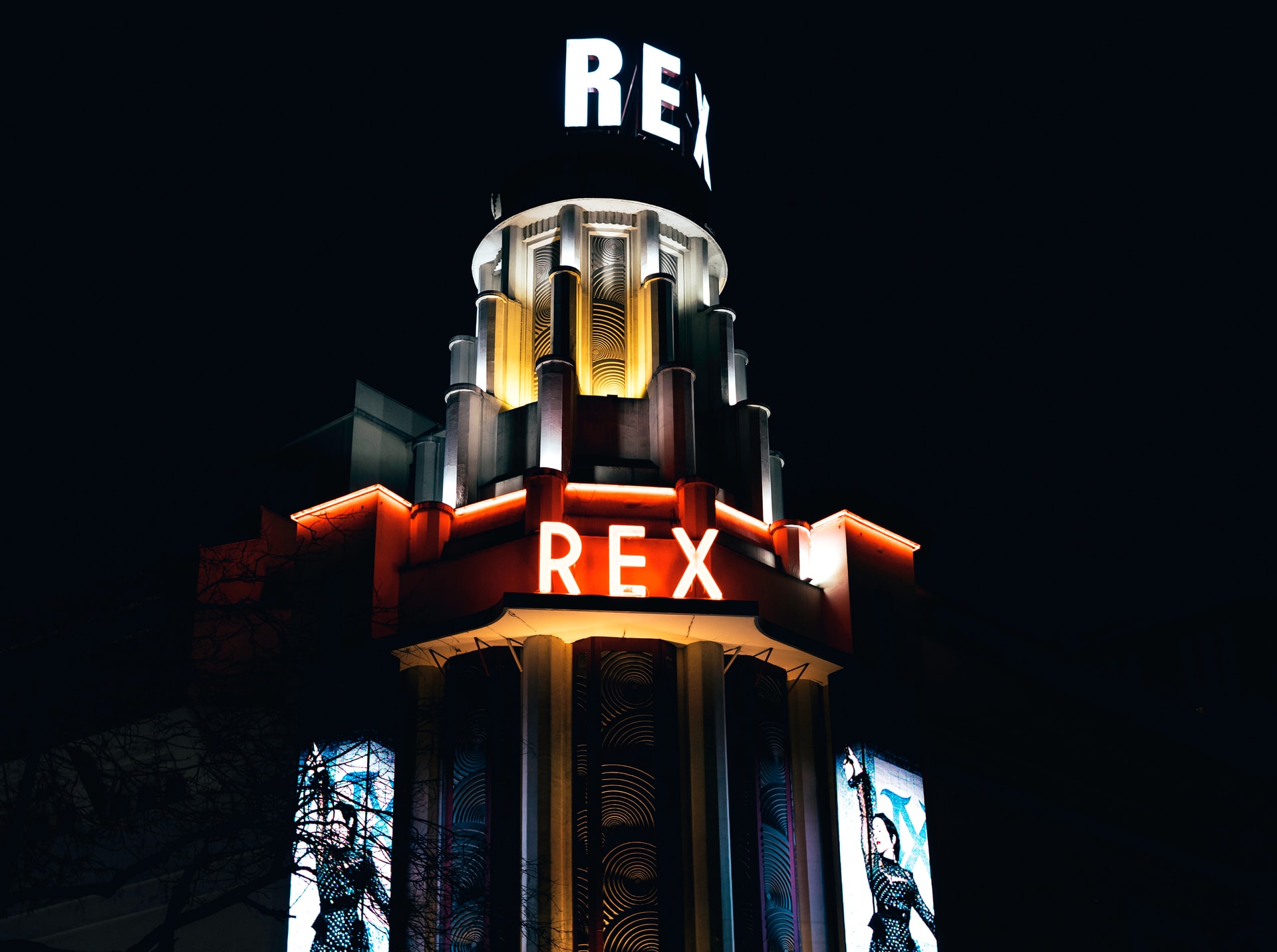 Unsplash

Grand Rex in Paris, France is one of the largest cinemas in Europe, and a clone of New York's Radio City Music Hall. When it opened in 1932 the theater was able to accommodate 3,300 guests, and today, Grand Rex is a popular movie and performance space. The first thing seen of it is its giant art deco tower, rising 115 feet high, and topped with eight-foot-high illuminated letters spelling "R-E-X." The circular design has been compared to a wedding cake and sports several panels featuring art-deco style arc patterns and tapering rows of columns.

Try Acrylic Markers - Set of 20 for your rendering of Grand Rex. These markers allow for bonafide painting without all the extra steps. You can create a shimmering effect with three metallic color options, and even work on a wide range of surfaces, such as glass, porcelain, metal, textiles, and plastic. 

Pathé Tuschinski Cinema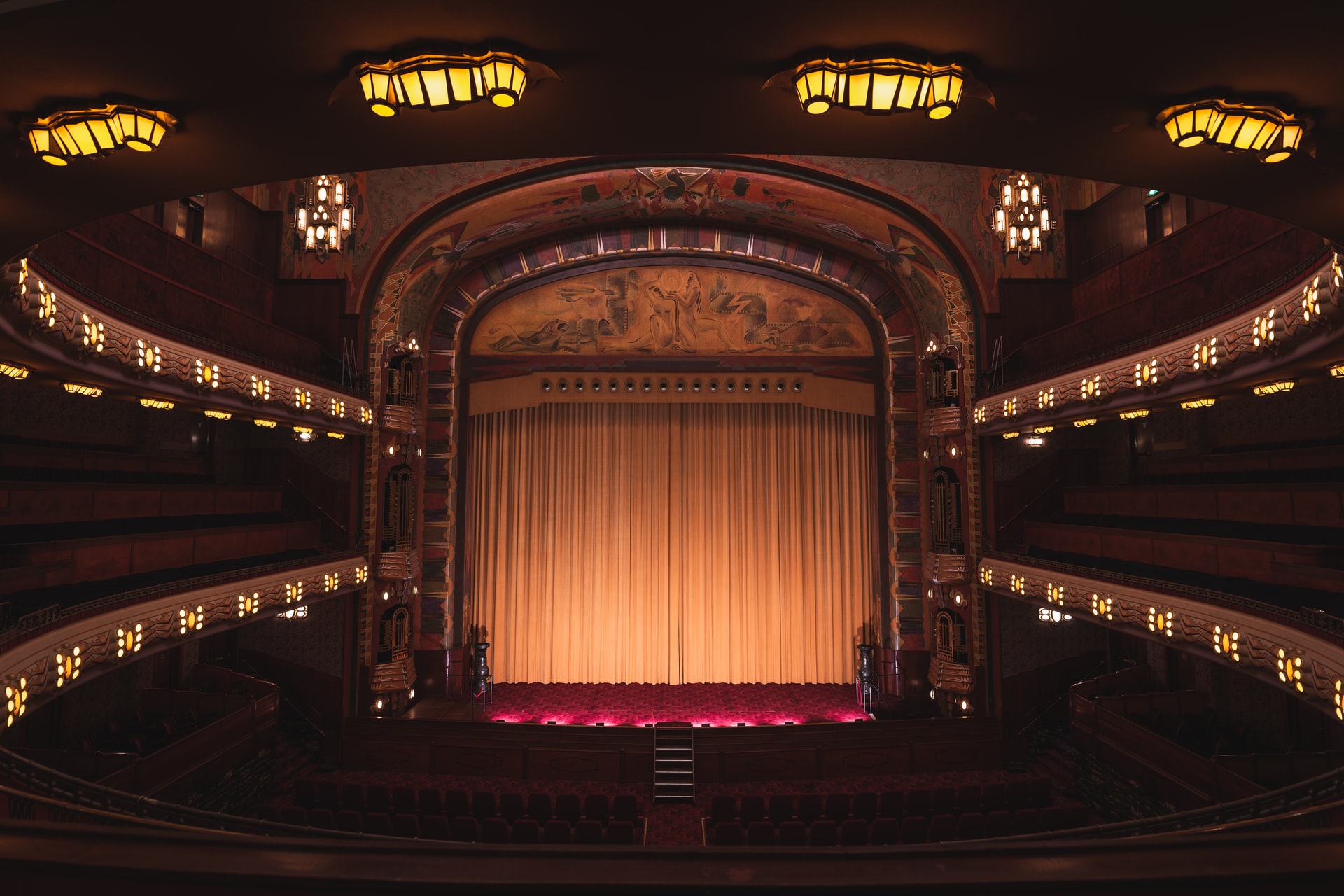 Unsplash

When headed toward the Pathé Tuschinski Cinema in Amsterdam, the Netherlands, it may seem like a cathedral from a distance, but its true purpose is revealed at the entrance, and going inside reveals one of the most beautiful examples of 1920s art deco architecture and decoration in the world. Tuschinski Cinema is a prime music and performance venue, plus a major spot for Dutch film premieres. There are glazed tiles, ceramic sculptures, wrought-iron decorations, and plush carpeting throughout, with tinges of Japanese and Arabic influence. Paintings of Egyptian-like birds soar over the stage ceiling, and directly above the curtain, is a mystical fantasy in a mural with cinema film stock motifs.

Draw the myriad details of Pathé Tuschinski Cinema with Inkonic Fineliner Pens - Set of 72. The high-quality 0.4mm tipped pens provide highly pigmented, vibrant hues and come in a wide array of colors, so you can really add nuance. They also dry quickly, to avoid bleeding or smudging. 

Did you enjoy the read? Are you ready to create even more art? Please view suggested products below for your next creation.