Table of Contents:
July Happenings at Arteza
Wow, what a whirlwind month July has been! It's been a fun month full of inspiring art activities and amazing artwork. The Arteza community has been busy going to art camp, entering challenges and learning lots of new tricks and techniques through our blogs and videos. Summer may be winding down and back-to-school is just around the corner, but here at Arteza, we're charging full steam ahead with more to look forward to in the future. We hope you'll join us! Until then, here's a recap of the July happenings.
Inspiration, Motivation & More!
July offered a chance to discover new things, take on new challenges and win prizes! Check it out:
Arteza Art Camp
Arteza's first-ever art camp gave artists and crafters of all ages and skill levels the chance to get one-on-one instruction from some of the most popular art professionals in the industry. This free online summer art program provided lessons, videos and blogs on a variety of media, including watercolor, acrylics, gouache, drawing pencils, colored pencils, polymer clay and art markers. Campers got the opportunity to follow along with step-by-step instruction as well as meet their instructors via stream lessons. By posting their works on social media with the hashtag #ArtezaCamp, they entered into a contest with the chance to win some amazing art supplies!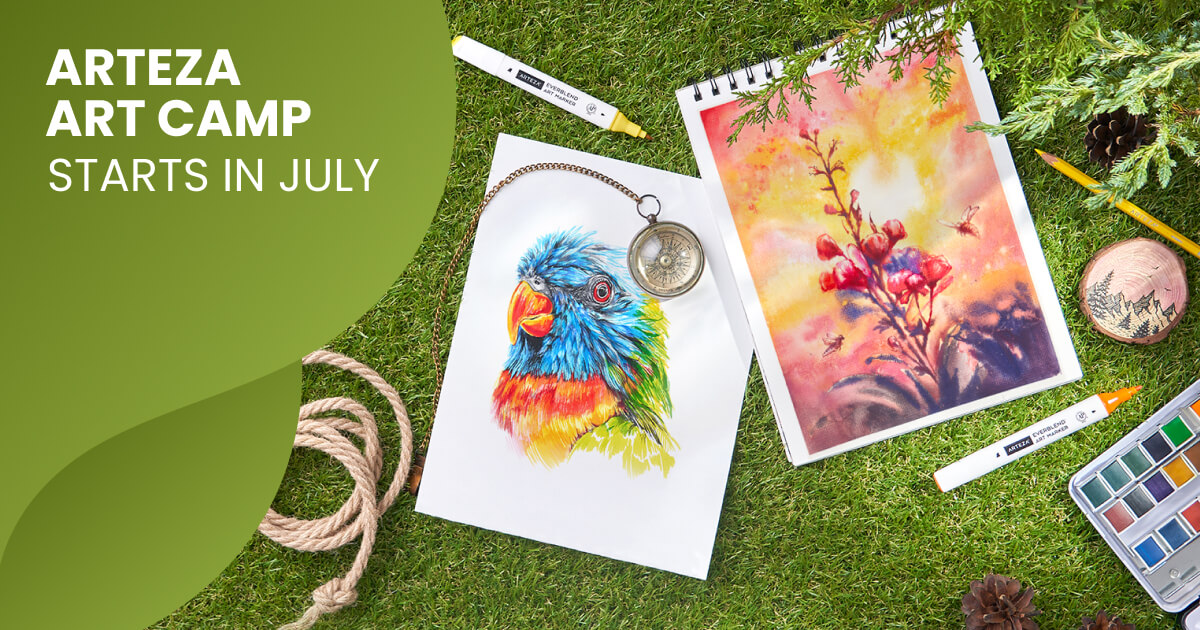 If you couldn't attend all the courses, click on the links below to catch up. 
Arteza Art Camp Tutorials: 
Day 8 - Bonus Day with Easy Drawing for Kids to Practice What They've Learned
Make sure your email is registered with us to get all the information on our next art camp. You don't want to miss it! 
Create an Arteza Art Superhero Challenge #ArtezaCon
Our followers who excel at character drawing and comic art rose to the #ArtezaCon Challenge. We got so many amazing submissions it was a superhuman task to choose the winners! Check the works of the finalists!
1st Place - @judyblu27

2nd Place - @cnidarian.comics
3rd Place - @andanyworks
Watercolor Art Challenge
Summertime is the perfect time to go outside for some watercolor landscape painting. We asked you to share your best works with us and your friends on social media using #ArtezaWCM for a chance to win $200 worth of art supplies.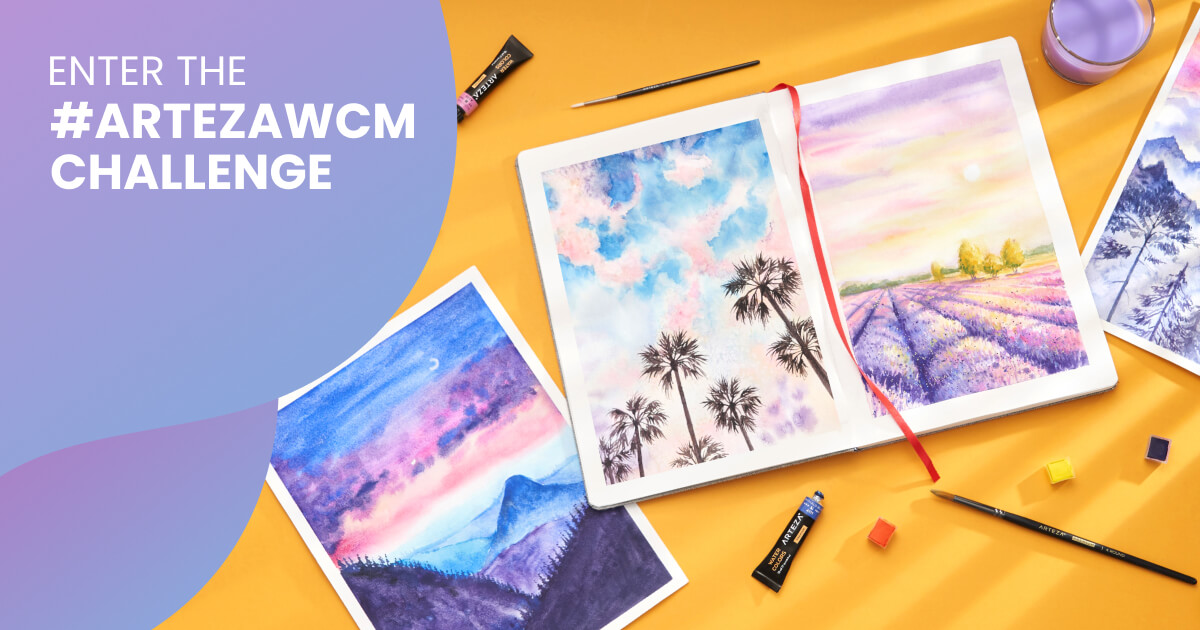 July's Most Popular Posts
Our social media accounts were blowing up this month with activity! Take a look at the posts with the most likes!
Facebook
Check out this amazing character by @msshanh using EverBlend markers.
Art can help you create a world of characters only you can imagine! 😌🌈 🔸 Made with Arteza Everblend Markers >> https://go.arteza.com/3ijxQgO Art by: @msshanh

Arteza 
Lots of people shared their favorite foods with us after seeing this delicious drawing by @a.aradilla. 
Learning is so much easier when you have a snack nearby. 😋 What is your favorite food to draw? 🍉 Made with: Arteza...

Arteza 

Arteza fabric paints made a big splash in this post.
"Everything you can imagine is real." - Pablo Picasso 👏 Make your dreams a reality with Arteza Fabric Paint >> https://go.arteza.com/390huWa #fabricpainting #customized #customjackets #artezapaint

Arteza 
YouTube
Check out what's below the surface in this video on how to use Arteza Scratch Art Paper. 
TikTok
What's a papaya taste like? Our followers let us know after watching this yummy papaya drawing with colored pencils. 

Watch us pour it on in this video using Arteza Pouring Acrylics. 

Get your glam on with Arteza glitter fabric paint. 
Until next month! Keep Creating!