Kadiri Oluwatosin is a Nigerian-born, US-based digital artist who also creates traditional art using markers, colored pencils and watercolors. His hyper-realistic and character images have been liked and shared, repeatedly by his 900k+ followers - on Instagram and Tiktok combined. He is also an ambassador to Skillshare and tutorials to teach people about his drawing process.
Hi, Kadiri! Tell us a little bit about yourself.  
I am Oluwatosin Kadiri and I was born and raised in Lagos, Nigeria. I'm a 19-year-old artist majoring in Engineering in college. I'm currently based in Newark, New Jersey where I attend school. 
How long ago did you start painting? What's the story behind it?
My art journey started when I was a kid and I was obsessed with drawing Marvel cartoon characters like Spider-Man, but it was just a hobby then. Being a visual learner, the majority of the drawings I made in high school were quick sketches made to understand and solve math and physics problems. After I finished high school in 2016, applying to college at the age of 15 wasn't really an option so I had an entire gap year all to myself. In Nigeria, it's really common to have a side hustle as a backup plan for your career so art was my go-to. I decided to use the year to brush up on my art skills and get comfortable enough to share my art with the world. I wasn't born with a golden paintbrush. I struggled to learn and improve upon the little I already knew.
You create art in both traditional and digital styles. What do you like the most about each of them? What is the main difference you see between them?
In the art community, I've seen so many controversies between digital and traditional art. Apparently not everyone has accepted digital art as a valid art medium. Each media has its pros and cons. One main advantage of digital art is the ability to zoom into the drawing to better focus on details. The undo button is also a major perk of digital art as it makes it easier to fix mistakes with less fear of ruining the entire drawing. Regardless of the ease of digital art, it still can't replace the feel of original traditional art. The feel of the paper, the smell of the markers and the unfixable mistakes all add up to the traditional experience. 
This year I decided to go deeper into traditional art by trying markers, colored pencils and watercolors. The transition was a lot smoother than I expected, especially with the markers. I used the same techniques that I use in digital art while being extra careful to not make an irreversible mistake, and it turned out great. Turns out digital and traditional art have a lot more similarities than differences.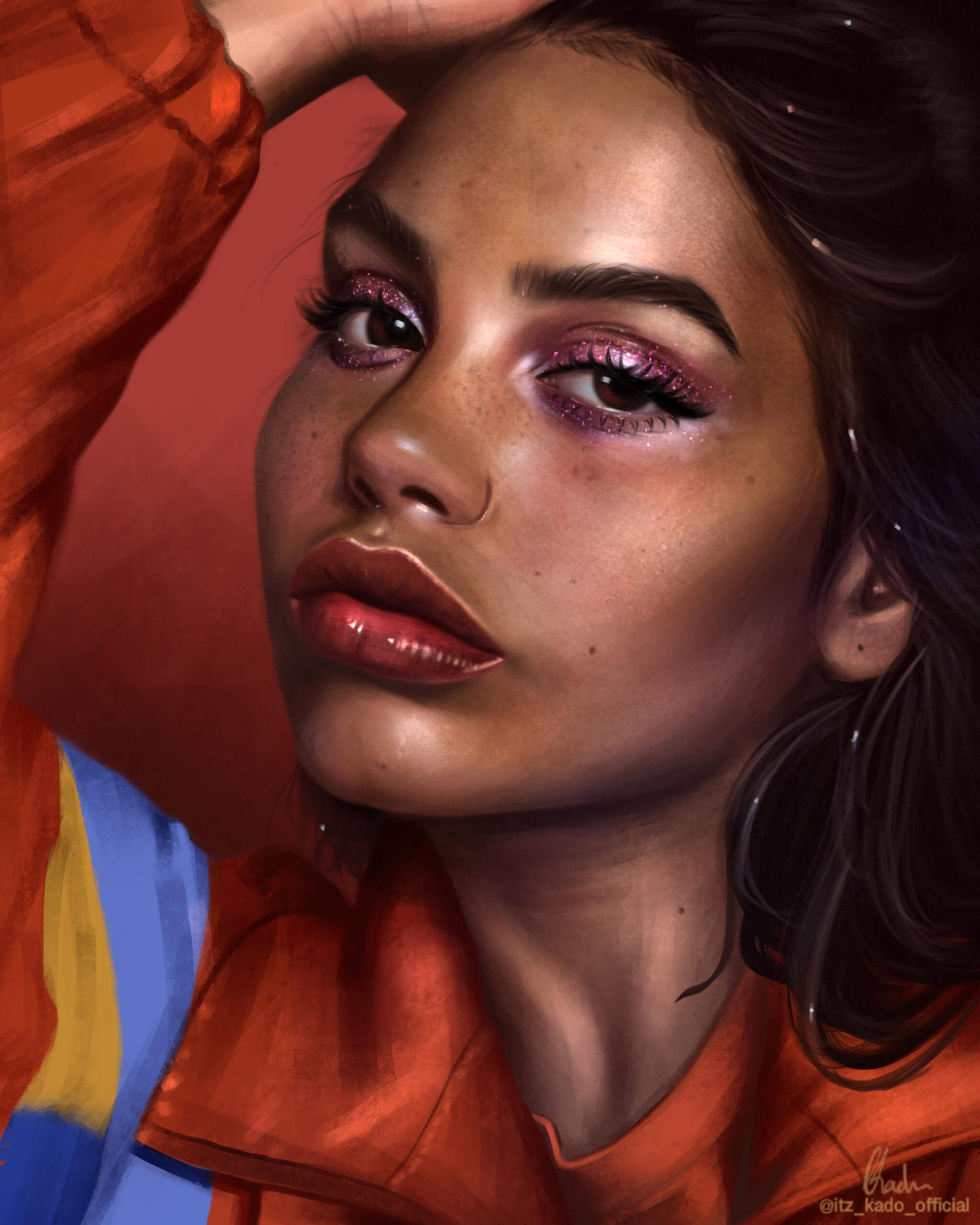 It seems to us that you like drawing different people and characters a lot. What do you like about drawing them the most? What is the most challenging part?
I enjoy drawing people. What I like about drawing them is the ability to incorporate artistic freedom by getting inspiration from multiple references to create a single art piece. It's just like creating an "art Frankenstein" made of different beautiful features. The most challenging part for me is drawing faces in difficult angles and positions.
What is your favorite part of the body to draw and why?
My favorite part of the body to draw are the eyes. The eyes are regarded as the window to the soul. It intrigues me how a pair of eyes can express emotions and tell a story. The eye is one of the most important features in a portrait; it basically connects the art to the viewer and creates a more intense connection. The eyes are usually one of the last things I draw in my portraits. I find it satisfying to add them towards the end, giving the drawing more life. I draw a lot of eye studies and even studies of the iris. 
What advice can you give others on how to make a drawing more realistic?
Patience is the most important attribute one should have. I usually spend 70% of my drawing time rendering and adding those tiny details. However, realism also relies heavily on anatomical features. With incorrect placement of the features, the drawing would fall out of place. I advise my students to be patient when trying to achieve realism, as it consists of layer upon layer of work. Making realistic drawings also relies most importantly on the values. Drawing accurate values creates the solidity of artwork; hence, building bridges to realism. Using references is also very much advised to study the values, edges, colors and structure. By the way, always give credit to the references.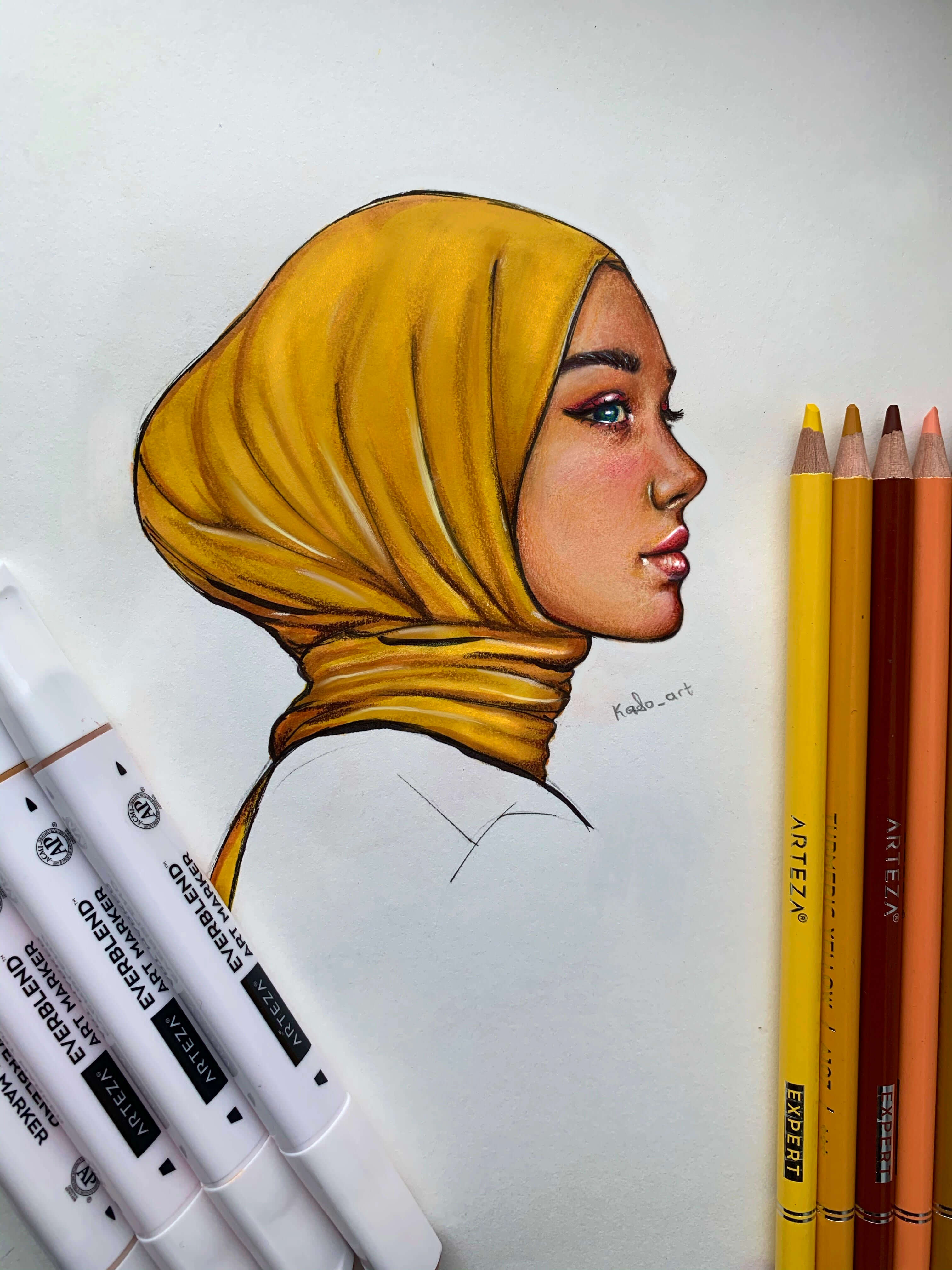 Tell us a little secret about how someone can improve their art skills. Do you have a special technique?
My most valuable resource while developing as an artist wasn't an iPad nor expensive art supplies. It was time, and I made the best use of it. I spent a lot of time watching 2- and 3-hours-long YouTube videos learning how it was done, while also practicing consistently. However, patience must be exercised because everyone has different learning rates. Just believe in yourself and you'll achieve what you want. When practicing, I also challenge myself to try new things and get out of my comfort zone. I used to compare myself a lot to other artists on the internet. Although this type of imaginary competition can be beneficial, it can also become toxic and unhealthy in the long term. The only person you should compare yourself to is your previous self, which enforces growth. 
What is your favorite part of the drawing process?
My favorite part is the rendering process. Rendering is what creates the illusion of three dimensions on canvas. I get to witness my piece develop structure and solidity. Although this part takes a lot of time, trusting the process and watching it grow is satisfying. Although this process could also get frustrating, I just believe in myself and keep going one stroke at a time.
How often do you use Arteza?
Arteza was the first traditional art brand I used and it very much surpassed my expectations. I use Arteza products frequently and they play an important part in all my traditional drawings. From quick sketching to full-colored drawings, I often combine mediums together like markers and colored pencils to create artworks.
What is your favorite Arteza product and why?
My favorite is the 36 EverBlend skin tone set of markers. It is really affordable and has amazing color options with a broad range of skin tones. Since I mostly make portraits, having the exact colors I want for the skin plays an important role. To top off the color range, the markers literally live up to their name, EverBlend. When using the markers, very little effort is needed to blend the colors and most of the colors just seamlessly flow along with each other. 
What are your future plans? How do you see your career evolving?
In African households, it's almost impossible to leave jobs like engineering and medicine for an art career. I have always been a free-spirited person who goes with the flow. So I don't have anything planned for an art career. I'm a sophomore studying mechanical engineering which is my actual passion; however, I never expected myself to reach this level of art for three more years, so fingers crossed. Art might become a full-time career one day, but for now, it stays as a part-time monetized hobby.