Share the Love & Win Prizes! #ArtezaLove
We know you love a good challenge, so grab your supplies and get your sketchbooks ready. We've created a very special challenge to spread the love and each week you have the opportunity to win some awesome prizes. Follow along and get a prompt every week. Draw or paint your interpretation of it and share your work with others on Instagram using #artezalove. Every week, we'll choose a winner who'll receive a special gift from Arteza.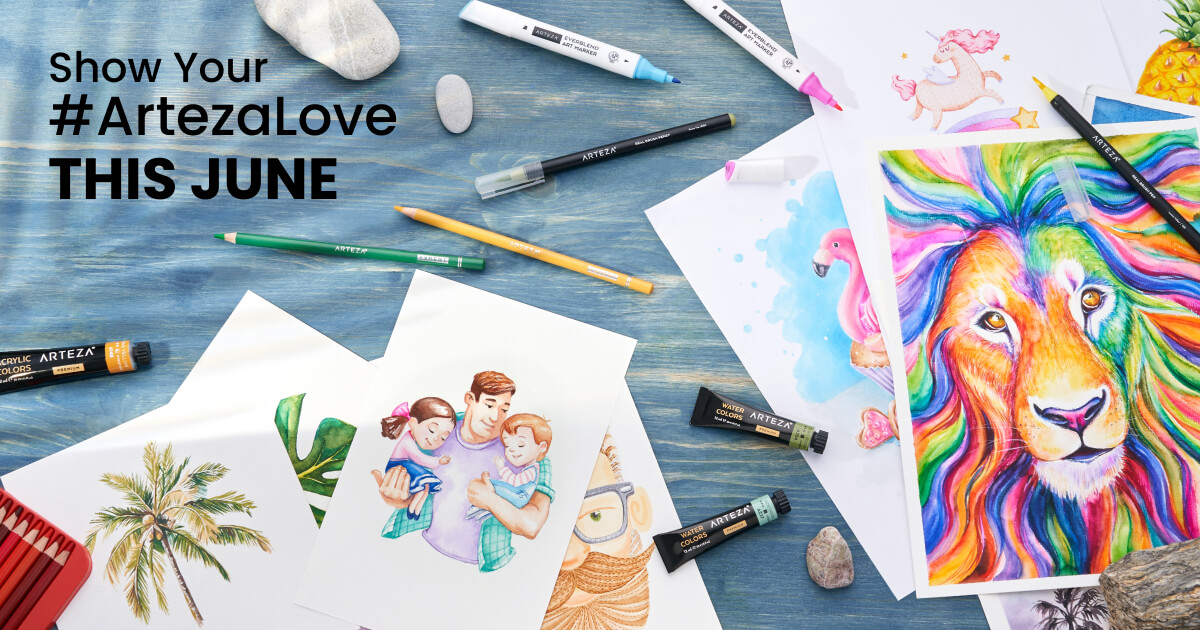 Every participant will receive a gift from us as well! 🎁❤️

Create a Chameleon with Us on YouTube
Feeling a little bit like a lounge lizard lately? We've got the perfect way to get you going. Check out this video on our YouTube channel and learn how to paint a chameleon easily with acrylics. This step-by-step tutorial will take you from start to finish, showing how to sketch your lizard and create its scaly skin using vibrant colors. Plus you'll see a variety of ways to paint with a palette knife. Get your supplies together and start watching!
Watch this great tutorial on YouTube! 

It's Magic! Learn the Easy Way to Draw a Unicorn 
Learn the secret to drawing an adorable unicorn. Our Arteza artist will walk you through the steps, with pictures, as she shows you how to draw a unicorn. You'll have a completed drawing in minutes. Using Arteza TwiMarkers, she'll also show you how to transform your drawing into a delightfully pink unicorn.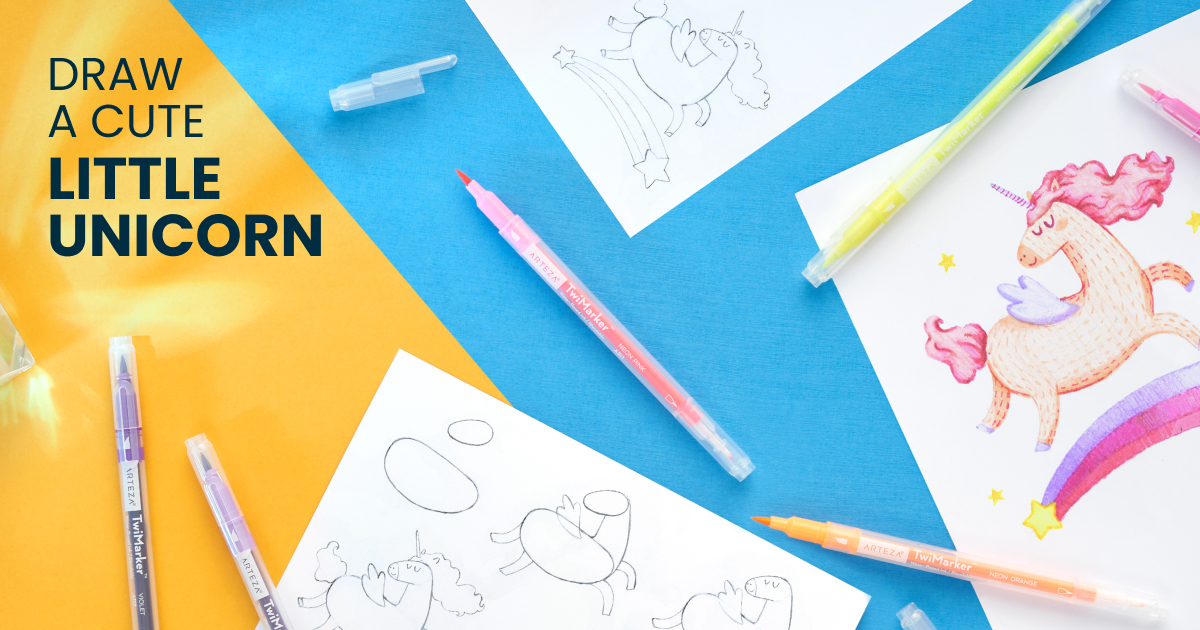 Show Dad He's Special on His Big Day
He's always been there for you and Father's Day is the perfect time to remind him how much he means to you. This Father's Day, surprise dear old Dad with a DIY picture frame made especially for him by you. We'll show you how to create a one-of-a-kind frame for his desk or bookshelf.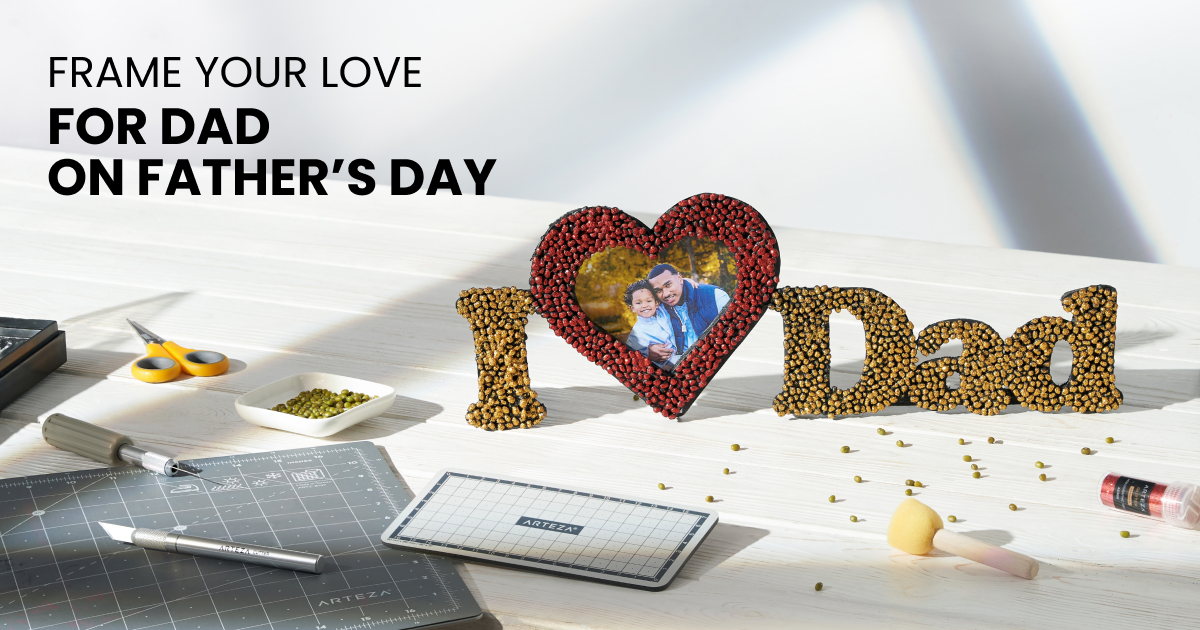 Learn to Draw an Adorable Fox
Here's a quick and easy drawing lesson you're sure to love! Our Arteza artist shows you how to draw a cute little fox step-by-step and with pictures. Not only will she take you through her easy-to-follow drawing method, but she'll also show you how to add color using watercolor pencils. If you've never used watercolor pencils, you're in for a treat, as you turn your marks into paint. You'll see how to use traditional watercolor techniques to give your fox volume and dimension not to mention fluffy-looking fur.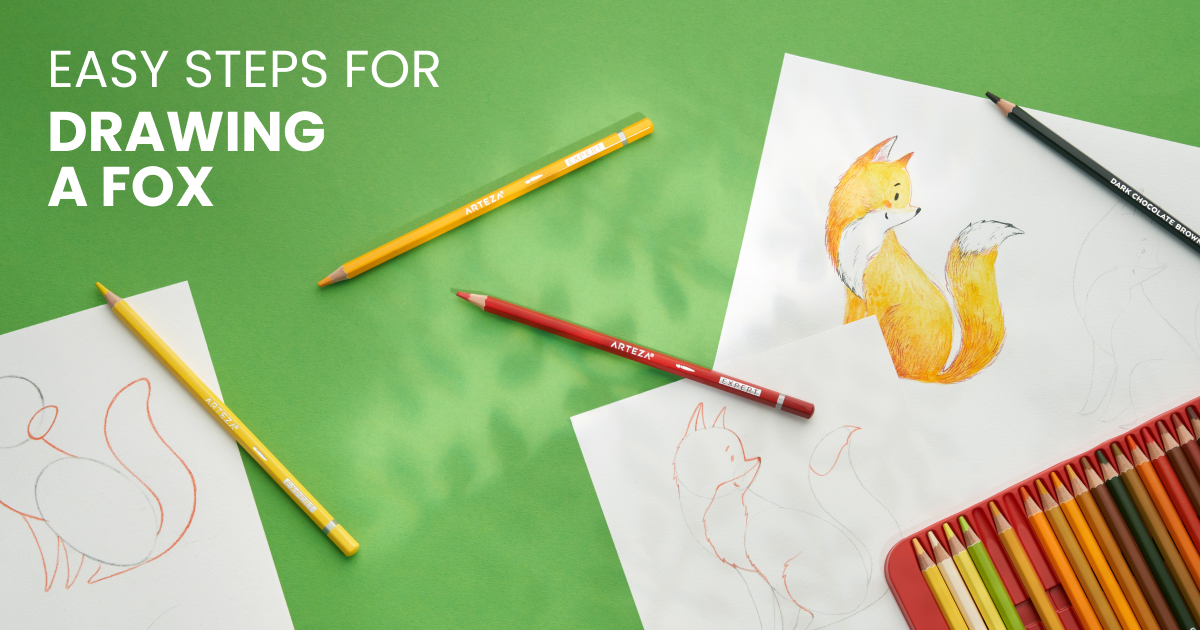 Time to Cash in on Savings!
Our goal is to inspire and motivate you to create your art. That's why Arteza now has a loyalty rewards program that's going to help you save money on all your favorite art supplies. When you join the Arteza loyalty program, you'll get reward points on every dollar you spend. That means extra savings plus exclusive discounts, special sales and more on all your favorite art supplies. Start now and get double the points throughout the month of June.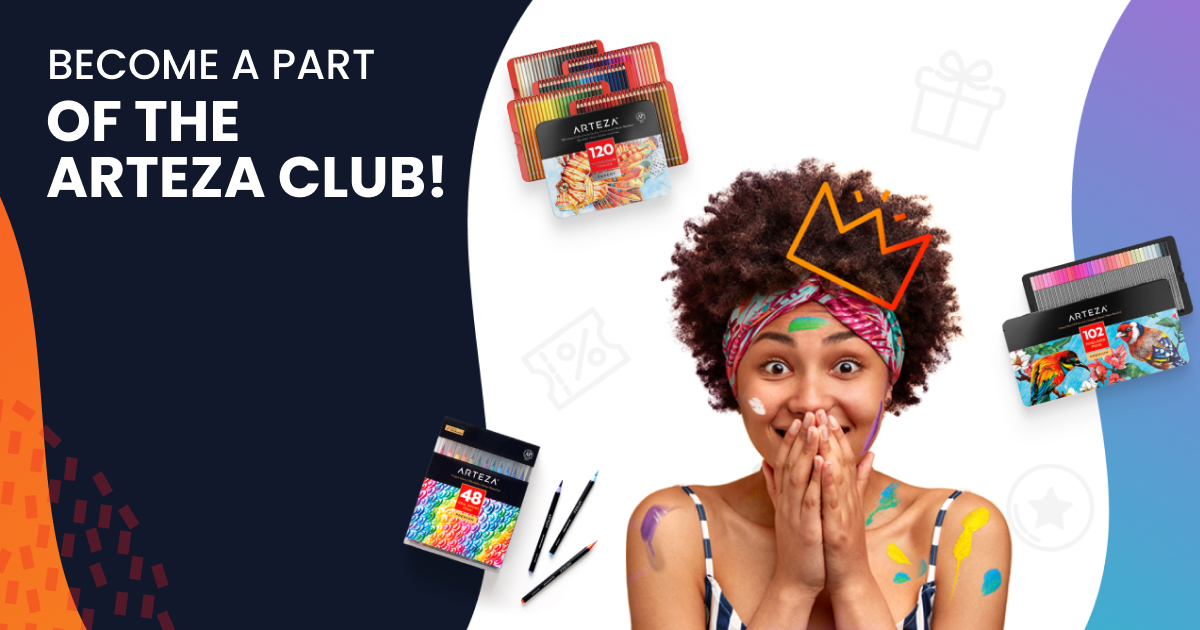 Become a member today!