Table of Contents:
Enjoy These Fun Art Projects for Kids
Since the kids have been home more than usual lately, we decided to put together some of our favorite art projects for kids to give them some fun things to do. You certainly know that art is good for a child's brain. Whether you have a budding Rembrandt or a true crafter in the making, there's a project for all ages and skill levels. Each one has easy-to-follow instructions with videos and links to the supplies you need. Summer may be winding down, but that doesn't mean the fun has to stop! Check out these eight blogs that will keep your kids creating and happy for hours!
7 Easy-To-Draw Pictures Kids Will Love
In this project, kids get the chance to use a variety of media, including watercolors, gouache, acrylics, regular and colored pencils, and EverBlend art markers to draw a tree, the ocean, and some adorable animals. Your kids' drawing will improve and they'll have lots of fun while learning some basic techniques for each medium.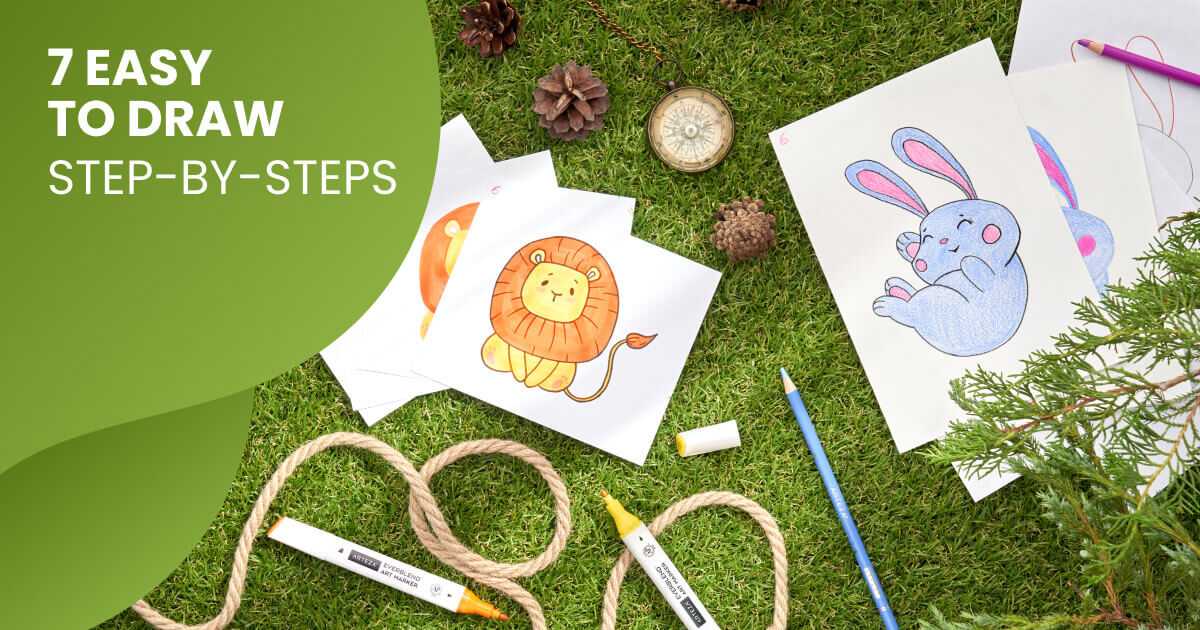 Easy Art Activities 
These art activities and craft ideas for kids are sure to stretch your child's imagination and creativity by encouraging them to go all-in with finger painting, face painting, tempera painting, drawing, using fuse beads, scratch art, and more! Creative play is a great way to build confidence and improve fine motor skills. It's also just plain fun!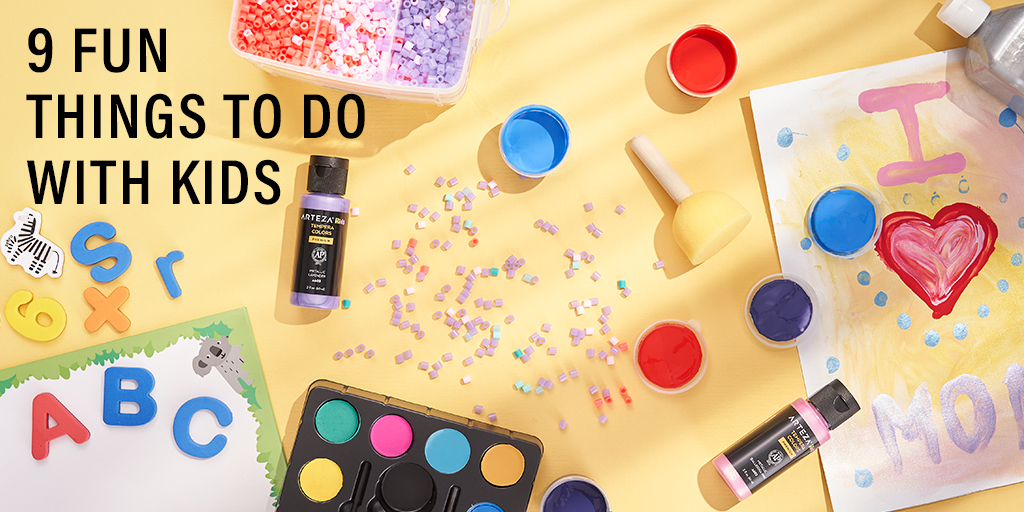 9 Cool Pictures to Draw of Animals
Kids love to draw animals and here's a unique way to create animals from numbers. Using the numbers 1 through 9, your child will see things in a whole new way as they magically turn them into animals including a bear, a mouse, a rooster, a tiger, and more! They'll enjoy watching the video of our artist showing them how to make these easy-to-draw pictures as much as drawing themselves!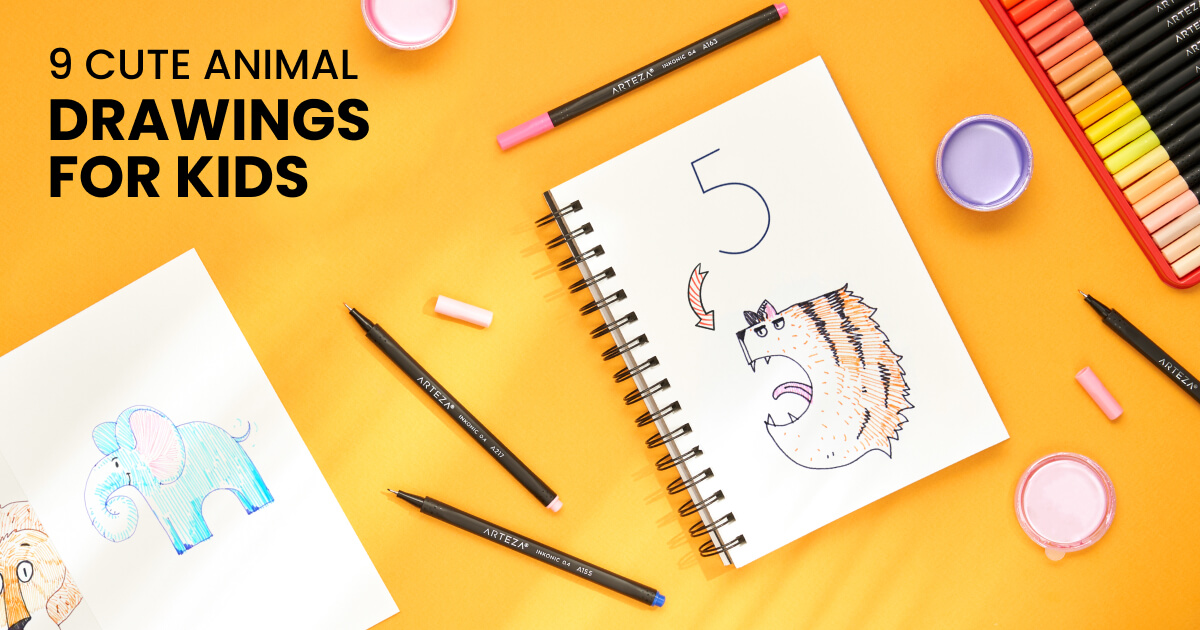 Hand Art Activities
Little hands can make big pictures and our Arteza artist has taken hand art to a whole new level. You may be used to drawing a Thanksgiving turkey using your hand and fingers, but these simple art hand drawings go well beyond that. Your child will be amazed at how many cool drawings they can make by tracing their hand, including a dog, a girl with flying hair, a smiling goose, an octopus, and more!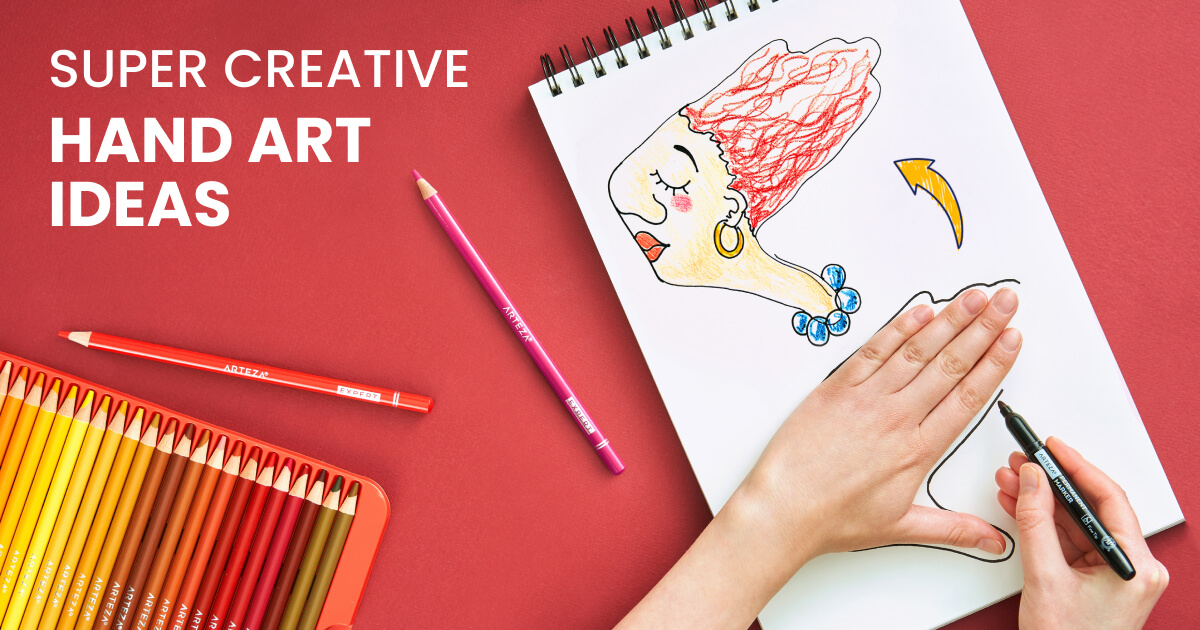 Art-Themed Cartoons
After a day full of making their own art, your kids will love being able to sit back and watch some of our favorite cartoons about making art. From the Pink Panther to Peppa the Pig, Sponge Bob to the Smurfs, here are 14 art-themed cartoons you and your children will enjoy!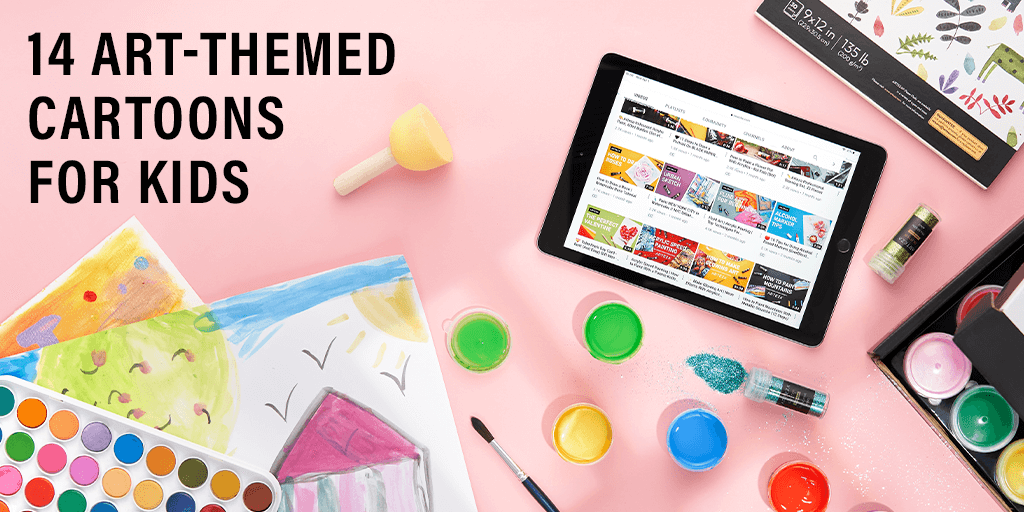 How to Make a Family Tree
A visual reference of all the members of your family, past and present, is a great way to share family history with your kids. In this project, they'll learn how to make a family tree. In just five steps, they'll draw, paint and mount a family tree worthy of framing!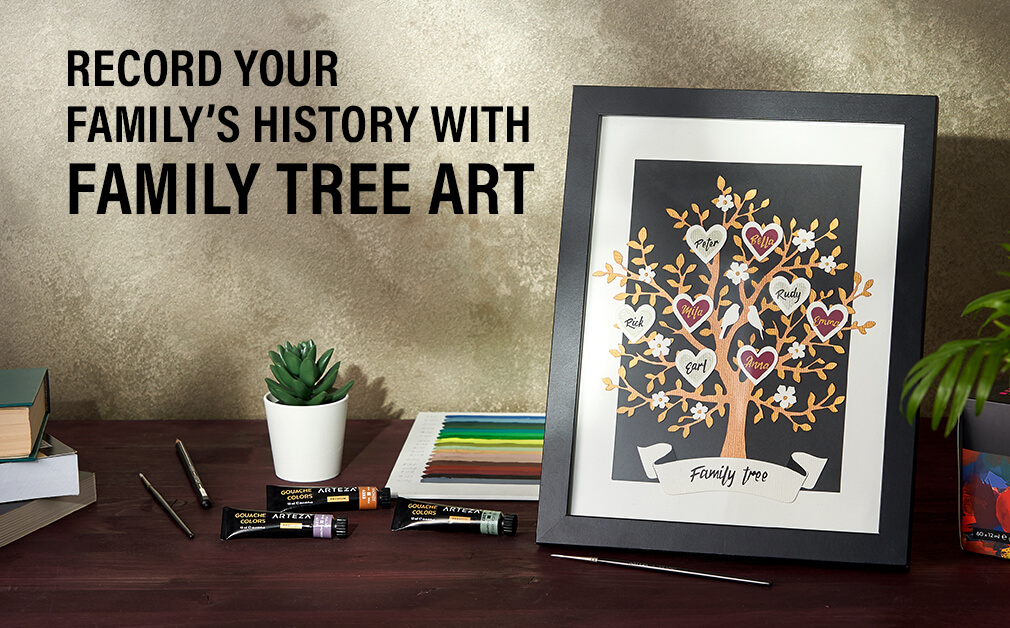 4 Family Fun Step-By-Step Easter Eggs
Easter's not the only time you can have fun decorating eggs. Using wooden eggs makes it easy and safe for even the youngest members of the family to create colorful eggs. We've got four different designs to make it easy to get started using a variety of mediums, including Polymer Clay, Mica Powder, Iridescent Acrylic Paint, and 3D fabric paint.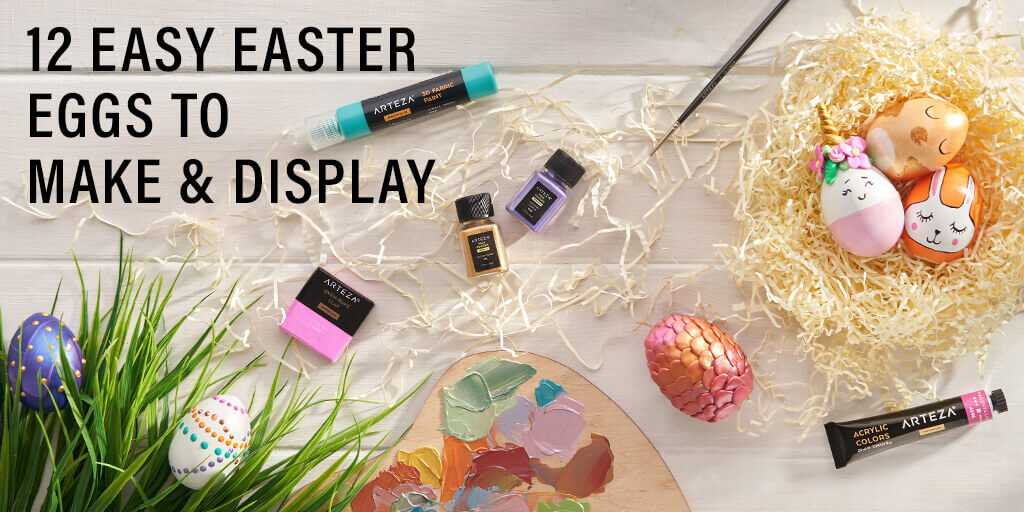 Make a Mother's Day Card
This project was initially a Mother's Day activity, but since it gives all the basics for creating any kind of handmade card you like, we thought it would be a great activity for your kids to do now. These kid-friendly cards introduce easy drawings combined with craft supplies, such as felt sheets, Art Markers, and Finger paints. Instructional videos guide the process. There's even a pop-up card!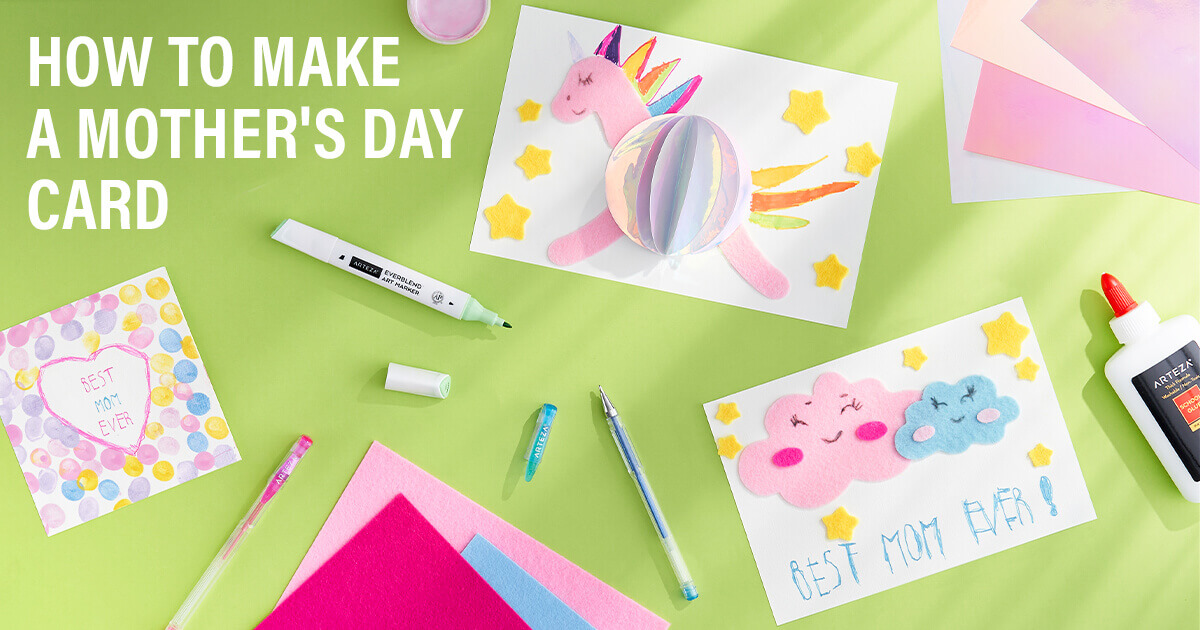 We know your kids are going to have a good time with these art activities. They'll get a kick out of creating their very own unique art and crafts and showing what they've made to family and friends. These are just a few of the how-to blogs and art ideas for kids we have on our website and we encourage you to check out more of them as well as subscribe to our YouTube channel! It's like having your very own art teacher whenever you or the kids want to learn to draw, paint, and more!

Let us know how you liked these projects in the comments section below.