Table of Contents:
9 Step-By-Step Blogs for Drawings of People
From traditional portraiture to character-driven manga, drawing people is an essential skill for artists. Even landscape and abstract artists will face drawing a person or a group of people at some point in their practice. And, even though it seems a little scary at first, learning to draw a person is easier than you think. 
That's why we've devoted so many of our blogs to how to draw the face, eyes, nose, hands, hair and body. To help make it easier for you to access all this information, this article contains links to these blogs and more. We encourage you to use them in your daily practice. Once you learn these basics, you'll be well on your way to creating all the people you want with confidence!
Take Time to Improve Your People Drawing
Here are nine blogs that can help you take your people drawing to the next level. 
Draw a Face in 6 Steps
Follow along with our Arteza artist and learn these easy steps for drawing a face. You'll learn the correct placement of the eyes, eyebrows, nose and mouth as well as to add shadows to give your face a three-dimensional quality. A bonus feature of this article is an explanation of pencil leads and the best paper to use for drawing portraits.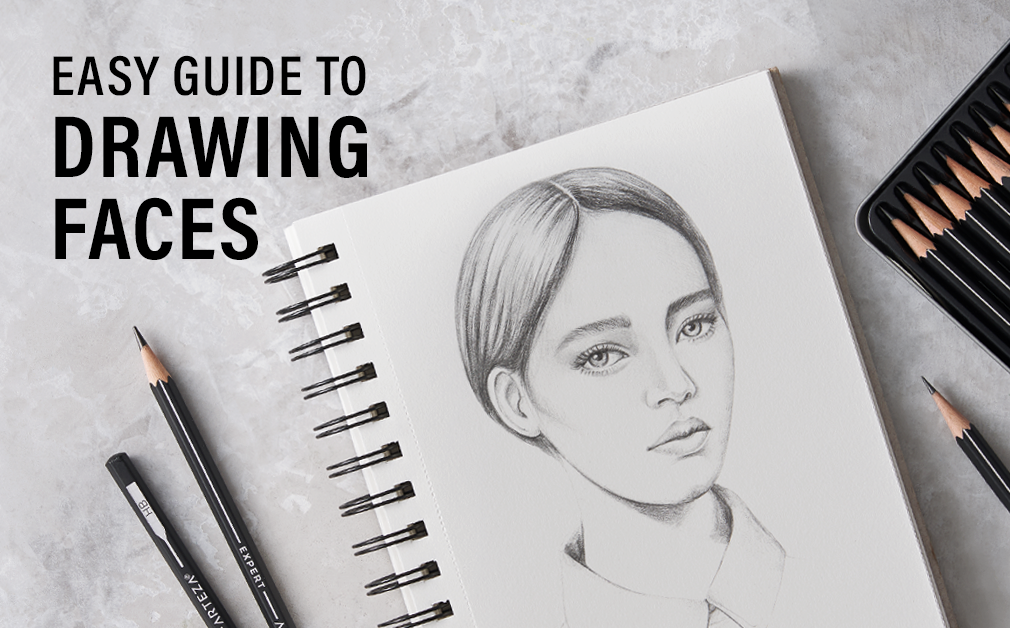 How to Draw an Eye
There's little doubt that the eyes are the most important part of the face. Considered the "windows to the soul," the eyes play a significant role in your subject or character's expression. This blog starts with the basics of eye drawing, including the overall shape of the eye, proper placement of the eyelids, eyelashes and eyebrows. It goes into further detail about adding color, shading and highlights to help you achieve a realistic eye.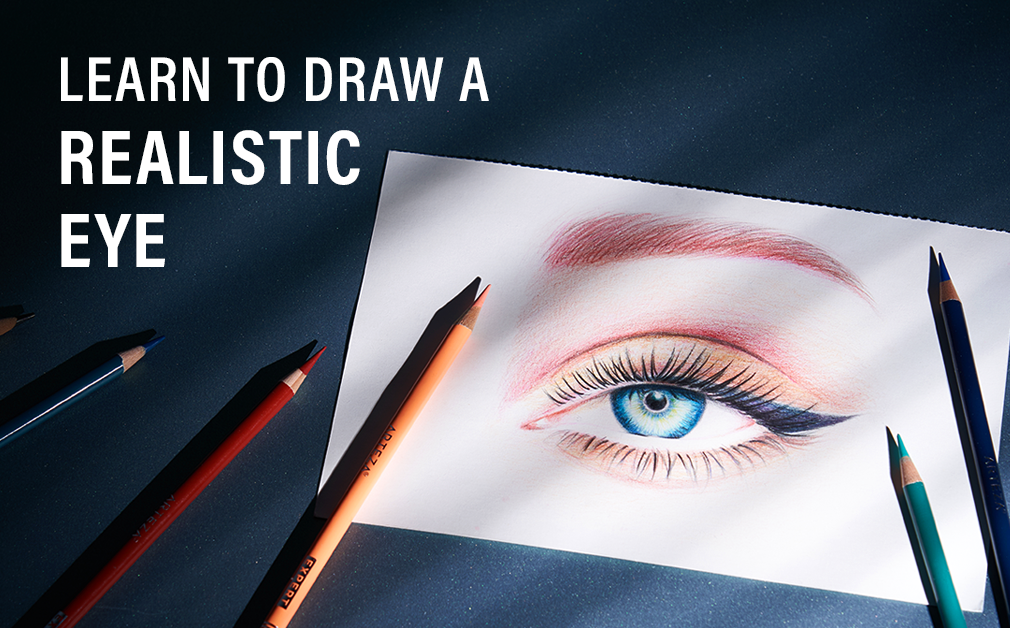 Draw a Person
Would you believe that it only takes six steps to draw a person? You'll see how it's done in this step-by-step guide. It shows you how you can draw both a man's and a woman's body using the correct proportions in head heights. Once you've completed the steps you'll know how to sketch the head, torso and limbs, define the torso, add joints and muscles and place shadows to give the body dimension and volume.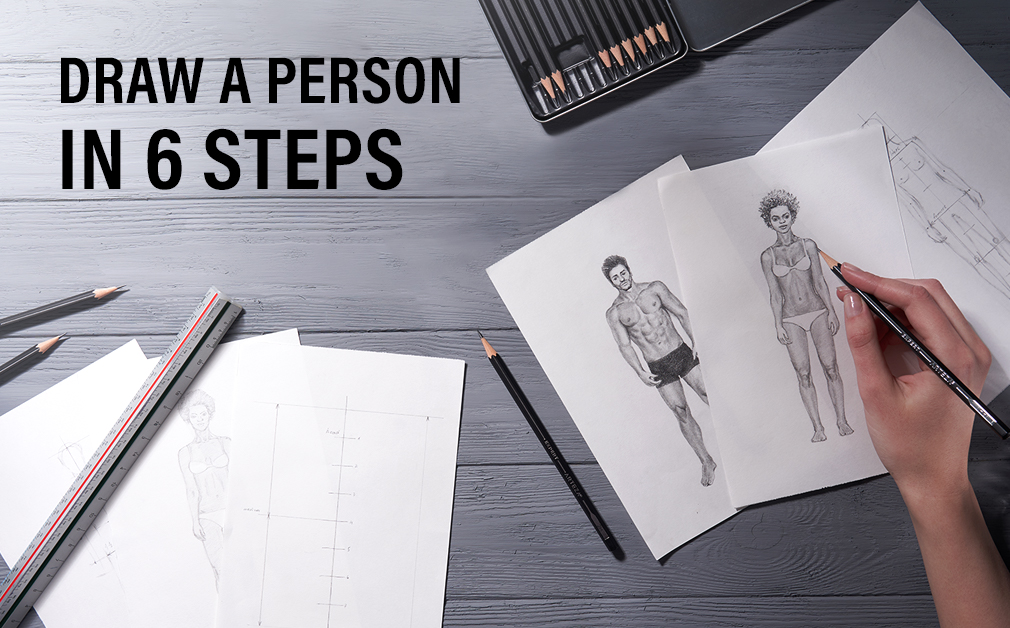 Draw Braids: 3 Different Styles
Giving your characters braided hair is a great way to add interest and set them apart. Whether they are the heroine or the villain, a thick braided hairstyle can convey a lot about their personality. In this blog, the artist gives you the steps for creating three different braided styles—a side braid with a ponytail, a side braid with a bun and a double braid with buns. She'll also teach you to use colored pencils to enhance their thickness and add color!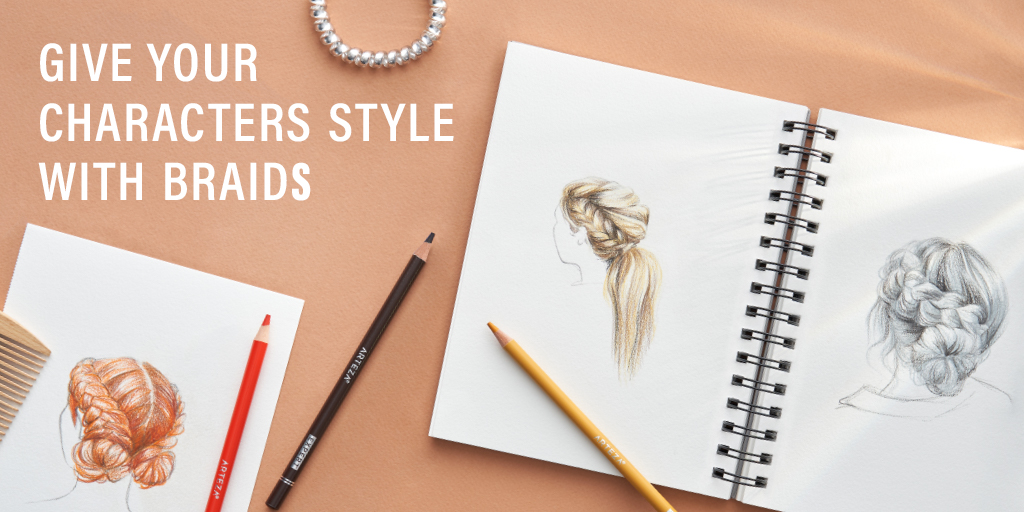 3 Hairstyles You'll Love to Draw
Getting a person's hairstyle right is crucial to achieving a true representation of them. In this guide, our artist offers three popular styles to get you started drawing believable hair. These easy step-by-step guides begin by drawing short hair. Next, you'll see how to draw hair with bangs and lastly, you'll tackle curly hair. Each style also includes how to add color using colored pencils. With color, you can create shining tresses and voluminous curls. You'll have loads of fun trying out these styles on your characters as well as creating new styles for them!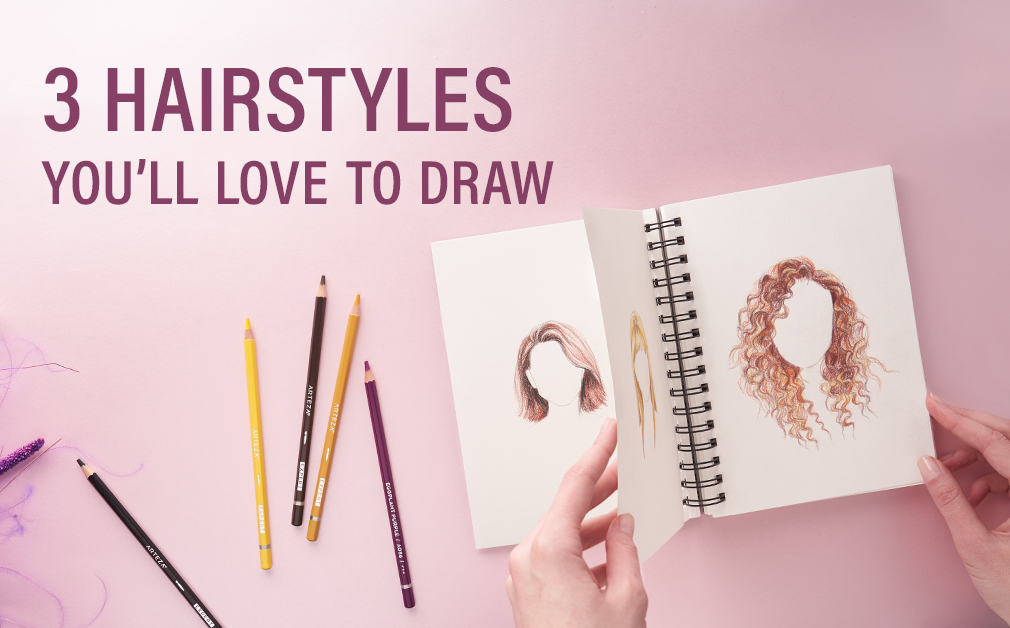 How to Draw a Nose
The nose is the most distinguishing feature of a person and what makes it recognizable. That's why it's crucial to get it right. Noses come in all shapes and sizes, but they do have a few characteristics in common. This guide will take you through a basic understanding of the shapes involved in drawing a nose, as well as to define its shape through a technique known as hatching. With this fundamental information in place, you'll be able to expand your repertoire of noses to create realistic likenesses of your subjects.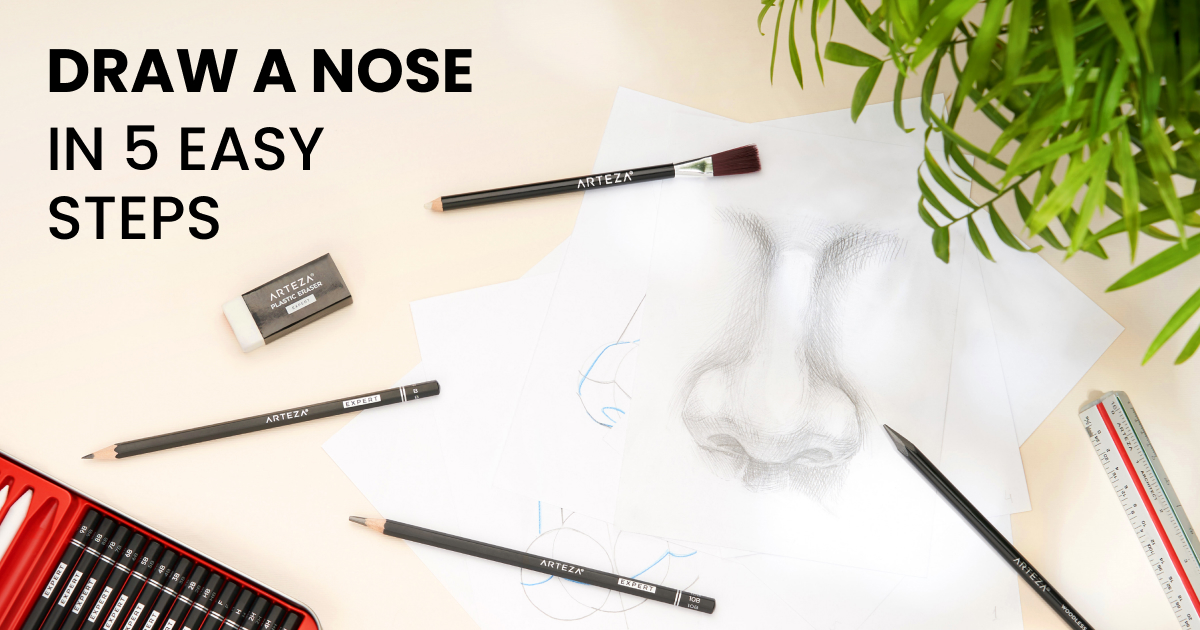 Draw a Hand Easy and Quick
The shape and placement of hands and fingers can add meaning and vitality to your characters or portrait subjects. This mini-tutorial shows you how to use basic shapes to form all the parts involved in drawing a hand and fingers. Here you'll learn to create the arm, wrist and fingers and get tips on making them look as realistic as possible. A must-read for anyone who's struggled with drawing hands in the past!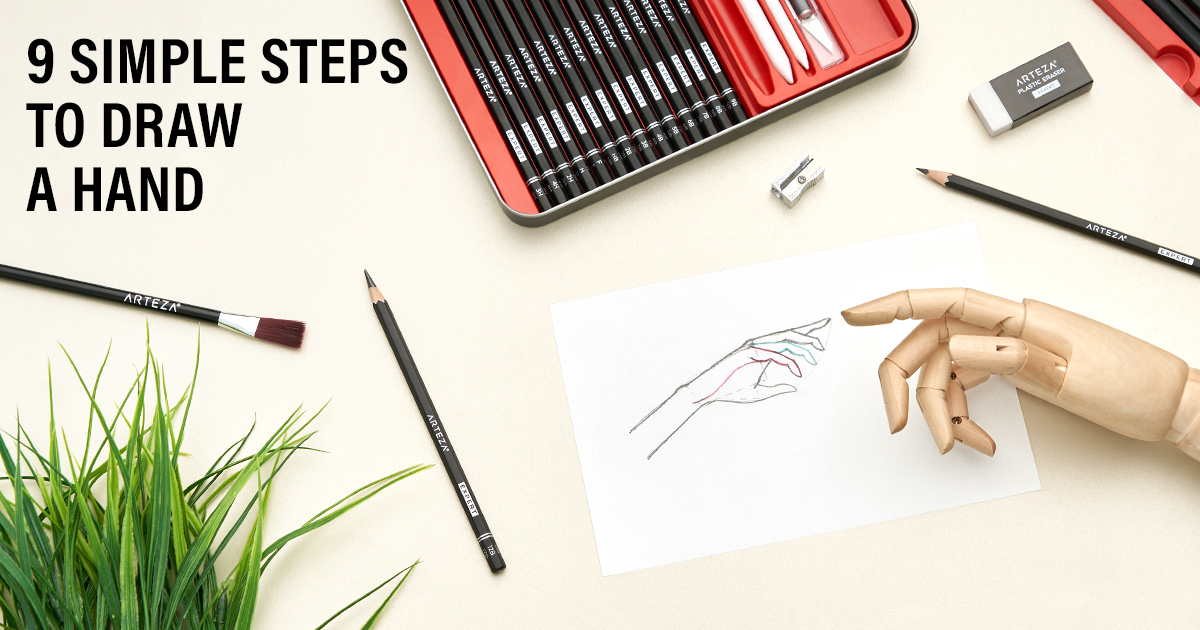 3 Dynamic Human Poses to Draw
Humans don't stand still for long, so if you want to make your characters come alive, you'll want to be able to capture them in multiple poses. With easy-to-follow steps, our artist will take you through the process of drawing three different poses. You'll find out how to draw someone stretching, in a fighter's stance and leaning against a wall. These poses are a great way to start adding movement and energy to your drawings.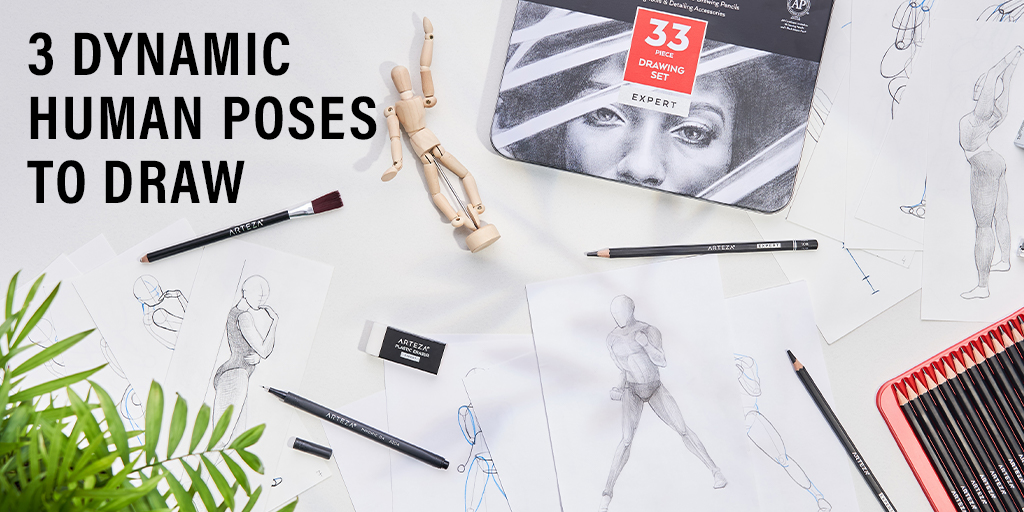 Smile Drawing Made Easy
Besides the eyes, the best way to add expression and personality to your portraiture is by the way you draw the mouth. Here, the artist guides you through a multi-step process using simple shapes to create the lips and teeth. Once the drawing is refined, she'll show you how to add the right amount of shading to the inside of the mouth and on the teeth and lips for a beautiful, real-looking smile.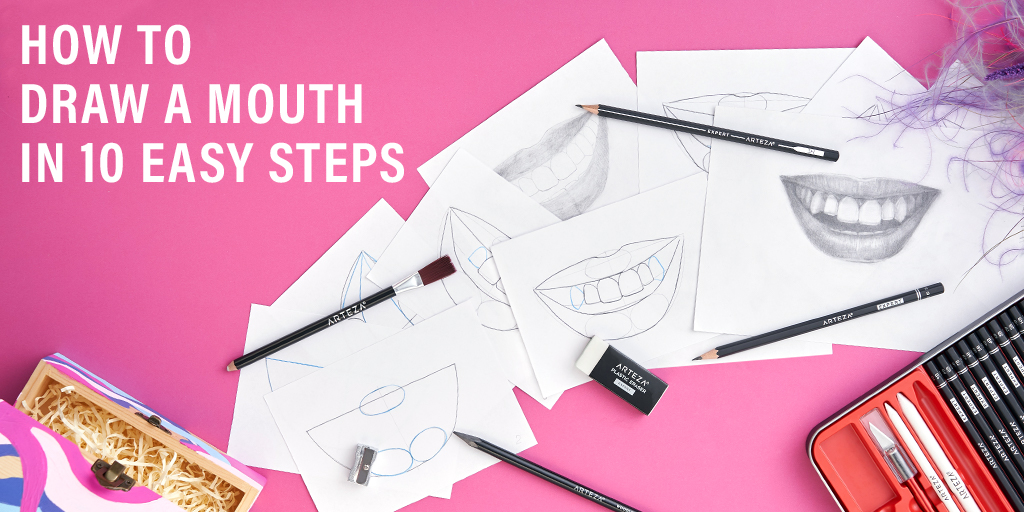 Now that you've been shown how to draw the parts of the face, a variety of hairstyles and the body, both standing and in poses, you're ready to add these techniques to your drawings and paintings and take your art to a higher level. As you saw in these blogs, mastering specific facial features and individual body parts is the easiest way to improve your ability for drawing people. If you take it one part at a time, soon you'll be able to put them all together and get the drawing you've longed to do! Let us know how your people drawing is coming along in the comments section below.